Last month, we released the first of this 3-part series on why every WYA member should experience the International Solidarity Forum. As an annual training hosted at the United Nations and the WYA headquarters in New York, this much awaited event brings together members from all over the world to participate in lectures and discussions on international policy debates like Maternal Health, Sustainable Development, and more.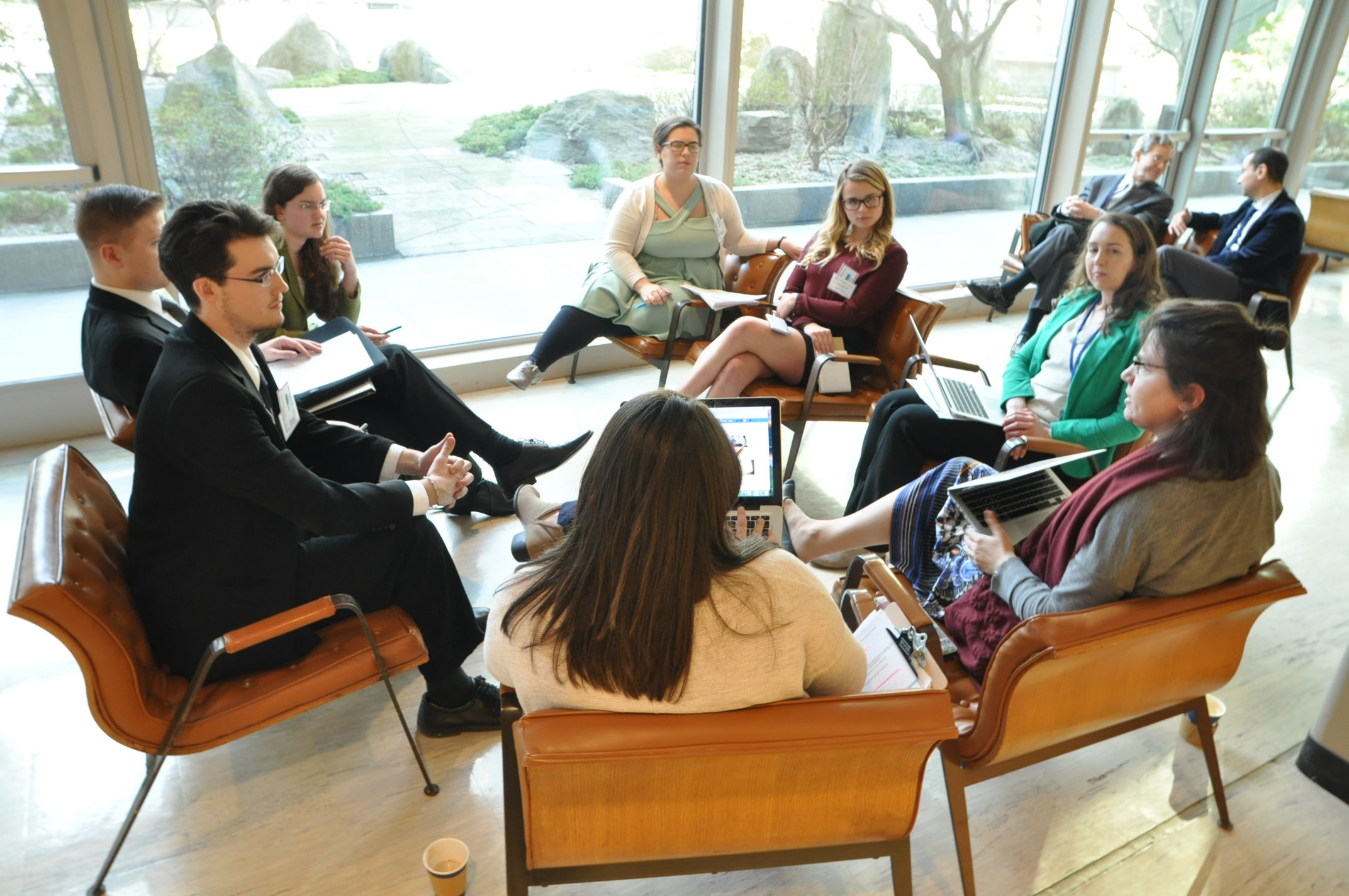 As applications open for the 16th edition of the ISF, certified WYA members will have the chance to examine the theme "Good Governance and Human Flourishing". Read on as we share the top reasons given by our alumni on why the ISF is an event you wouldn't want to miss!
3) You're offered a fresh perspective
"I remember this famous classic TV series, Friends. It's a typical US comedy in which one of its lead characters, Lisa Kudrow (known as Phoebe Buffay), plays as a surrogate mother for her brother. Now, I have watched this whole drama series more than twenty times but never thought of surrogacy as a human rights challenge until I attended (the) ISF," shares Umer Bilal Khan, who represented the Middle East region when ISF 2018 tackled the theme 'Human Dignity and Bioethics'. He continues, "This is why I believe that (the) ISF, not only imparted knowledge on human rights abuse in the case of surrogacy practice, but it truly made me understand the bigger picture and sensitized me to (what) human dignity (is)."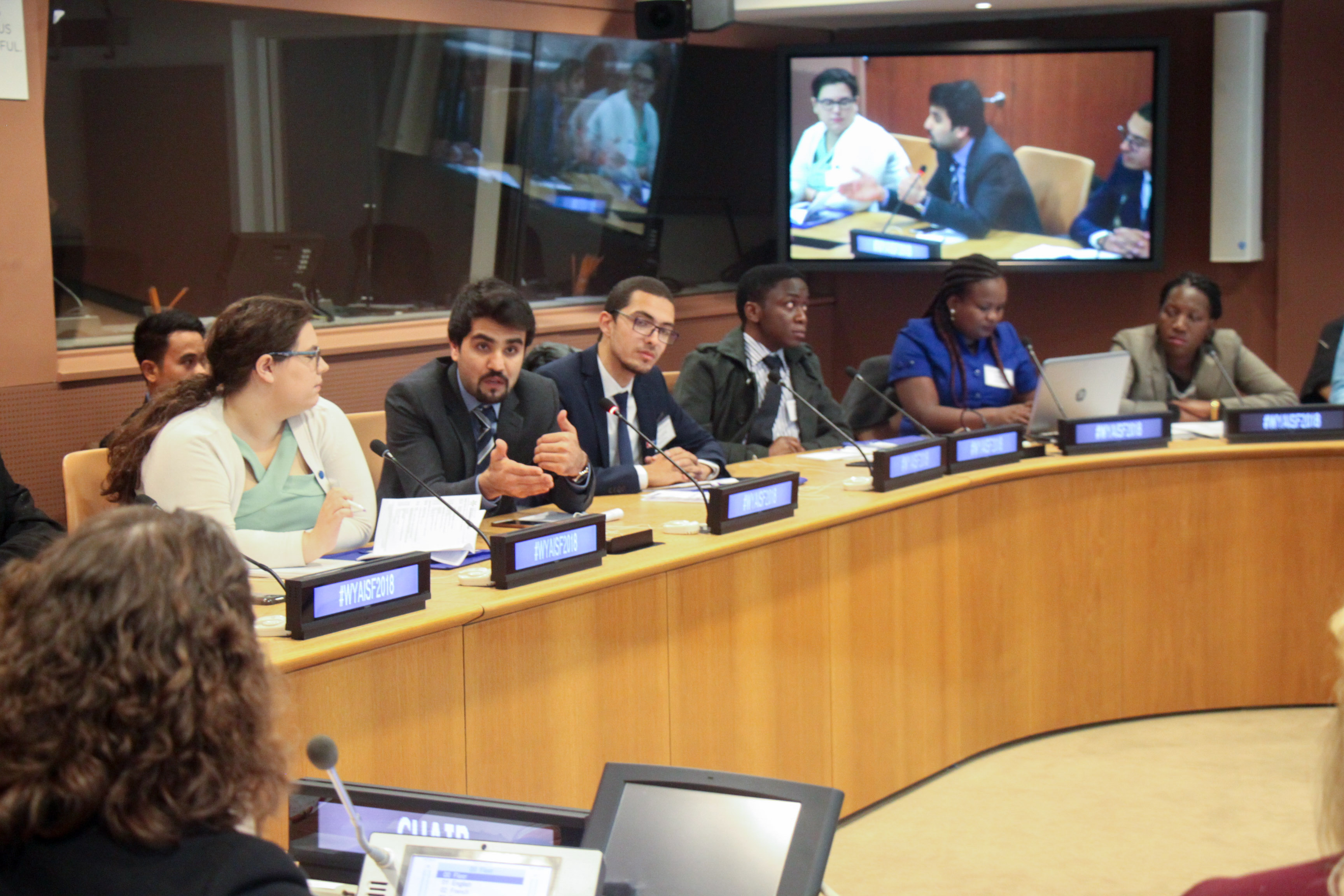 "I believe that it should be made as a mandatory or sort of next round of experience for WYA members to attend the ISF after the completion of Certified Training Program (CTP) or participation in any regional conferences. The reason is that ISF is a totally different experience, different place, and different people. As the US is considered as a whole different world to experience, I would say that the ISF and the WYA headquarters and its amazing team are equally a "must thing" to experience if you want to grasp the whole WYA spirit."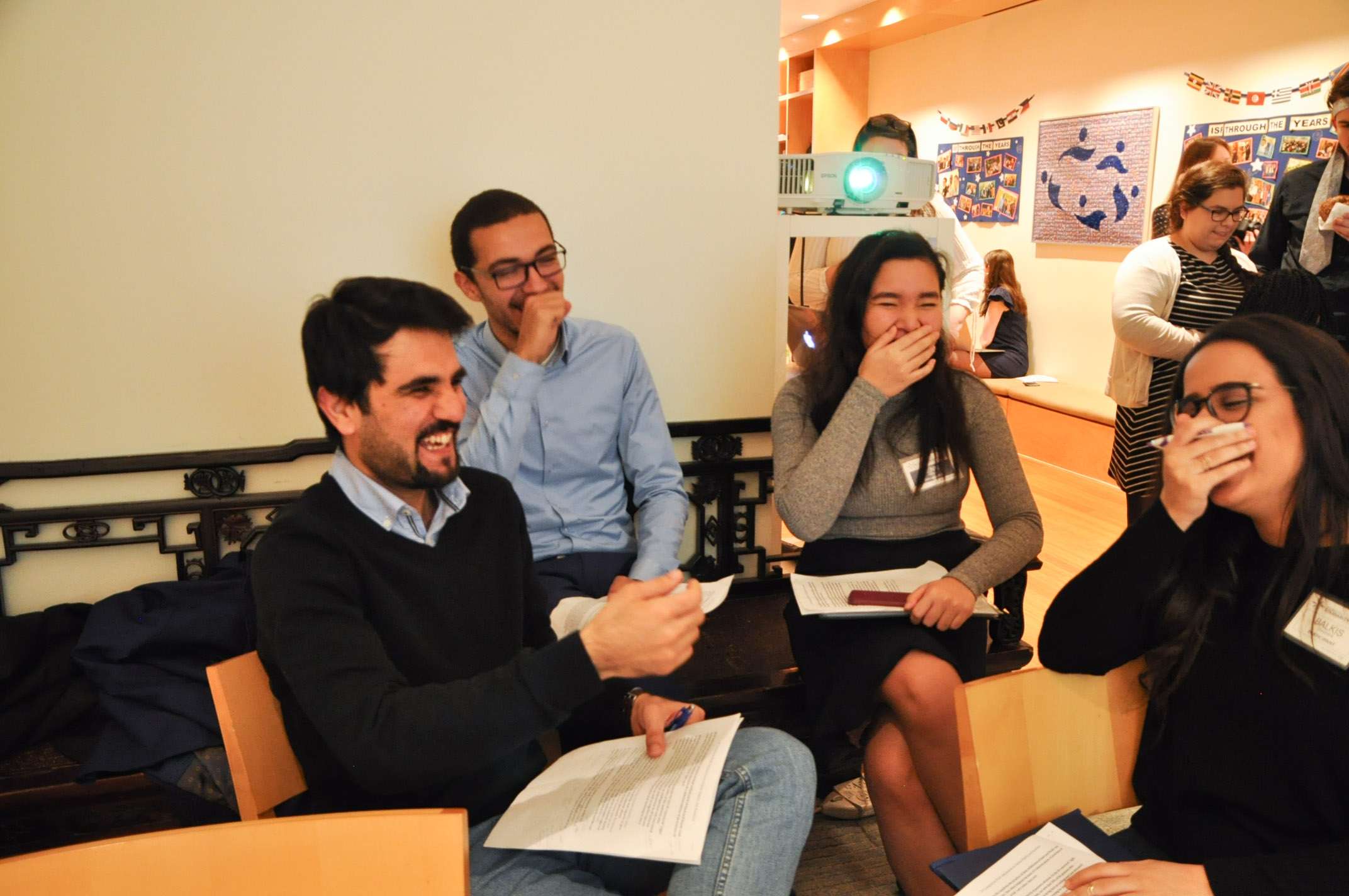 After completing his Masters Degree in Policy and Governance Studies in Germany, Umer's search for an internship landed him to the WYA Europe office as a regional intern in 2017. "The thing which still makes me very much engaged with WYA, is the brilliant people in it. This is the very reason that immediately after the end of my internship at WYA Europe, I applied for the ISF. I came all the way to New York just to be once again among these magnificent people." Umer's active WYA involvement includes helping organize the Emerging Leaders Conference in 2017 in the European Parliament and participating in WYA Croatia's WYA week.
4) It equips you with the language and knowledge to promote human dignity
"Advocacy is not limited to drafting declarations at the United Nations. It can be present in common conversation, in a local community, or even a small change in your own perspective," shares Meagan Robinson, an active WYA member who represented WYA North America in ISF 2018.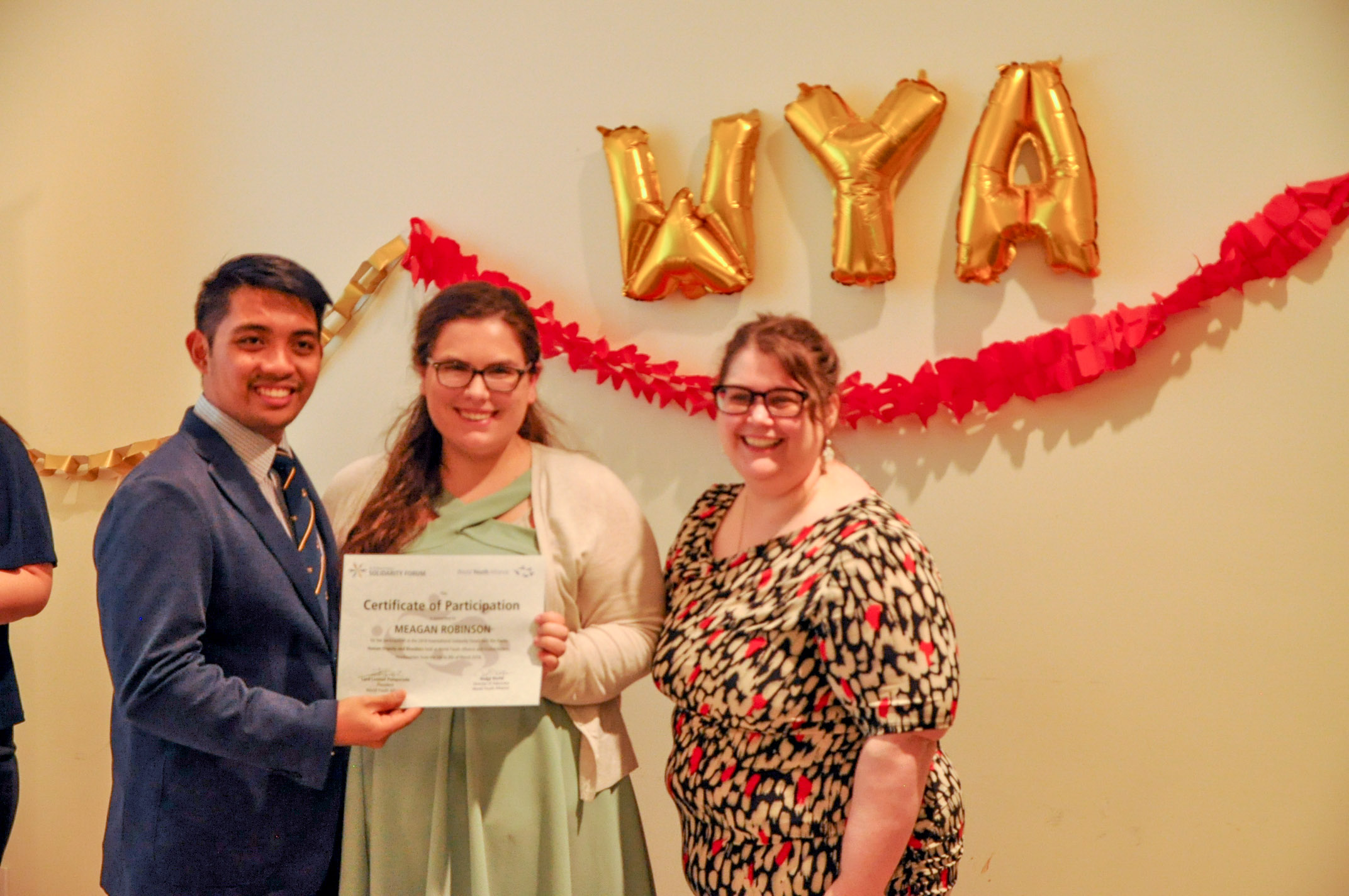 "The International Solidarity Forum was an incredibly formative experience. I learned, first and foremost, how important it is to be aware of the offenses against human dignity, and how they affect different cultures. In learning this, I experienced true solidarity, which naturally translated into my personal life." As the current president of the WYA New Hampshire Chapter, Meagan has also participated in the 2018 Emerging Leaders Conference and was a North America intern at the WYA Headquarters the past summer. "I recognized the responsibility we have towards others. Once we can recognize our individual value as persons, we can thus also understand the value of others. The value of their experiences, the value of their words, and the value of their actions."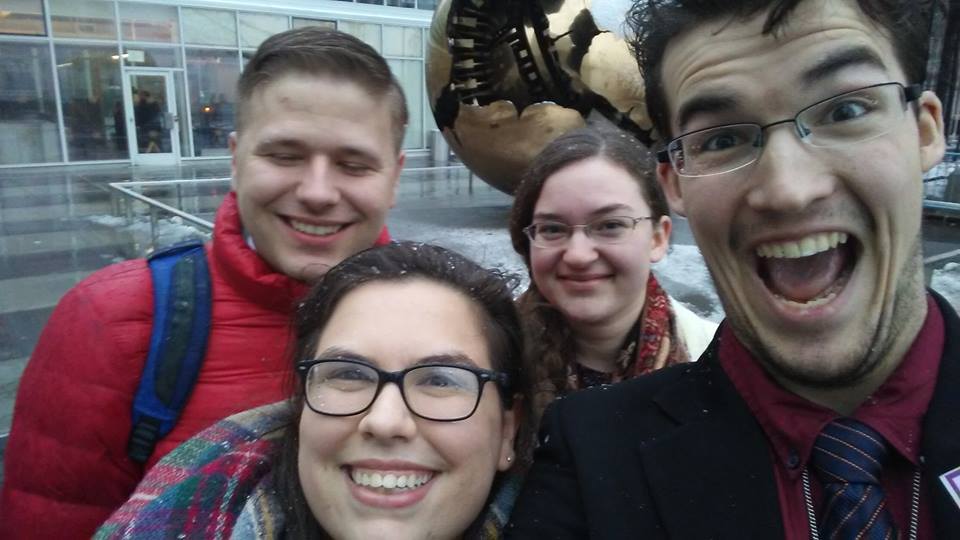 After graduation, Meagan plans to pursue a career in education, where she hopes to influence more young people about WYA's message and principles. "Never be afraid to speak up, even the smallest situations. Each person has the capacity to make a change, and each person should have the opportunity to defend human dignity," Meagan shares in parting.
[su_divider top="no" size="1″]
Fully convinced? We sure are! Complete your application to the 2019 ISF through this link. And if you haven't read the first part of this series, be sure to find it here.