[su_tabs active="2″][su_tab title="English"]
With Youth for Women's Health and Rights as the theme of this year's ELC, the 9th edition of the conference was finally held online from the 2nd to the 6th of November 2020. With this said, and in harmony with the subject, I would like to dedicate these few words to hopeful women everywhere, and in particular to WYA Europe women, who kept in mind the COVID-19 outbreak and the safety of the participants as the main guideline for hosting the project activity, worked very hard to find a solution, gifting all of us with the opportunity of attending the event online!
On one hand, I must say that since I first heard about the ELC, I was crazy for it. Of course, taking into account the global uncertainty, the pandemic, restrictions and the increase in the number of corona cases, the online option was indeed the wisest. From my point of view, the effort involved in reprogramming the event was totally worth it. As WYA Europe and the project team has taught us that as things fall down in life, they as well get right back up and we must keep on walking. Turns out, this little act of bravery and generosity has inspired me to act brave as well in many aspects these days.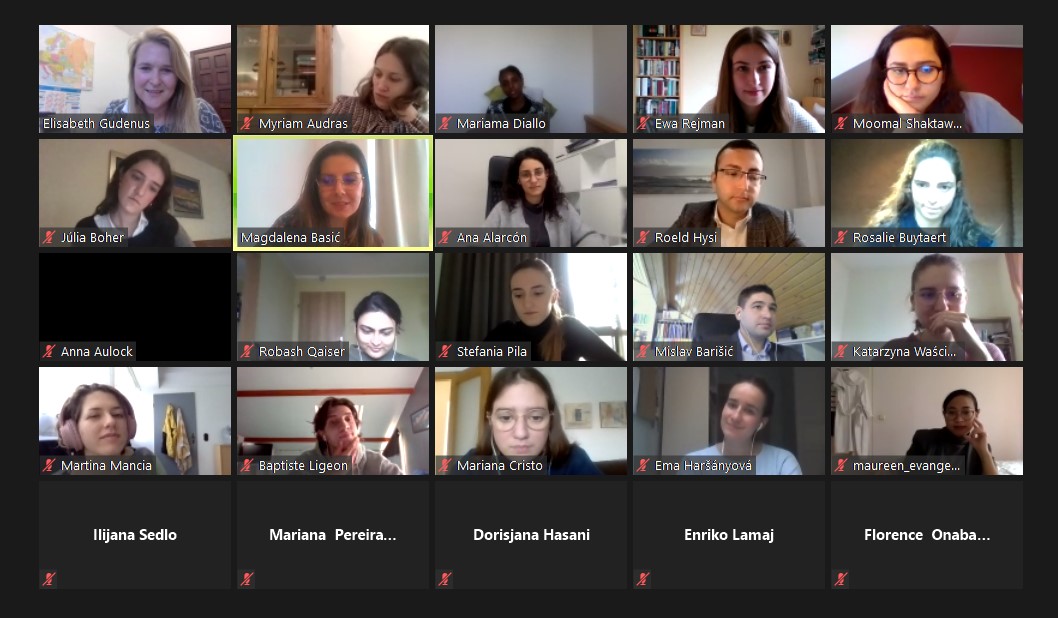 On the other hand, we can add to this inspiring success the values and lessons learned during the conference. It is very important to remember that times change, and that the crisis will surely pass. But the values learned, as the knowledge related to women and the importance of respecting Human Rights, will always remain with us and surely will be needed in the near future, in order to contribute to the society with our best version.
Lastly, although it would have been great to "live together" in Brussels as it was initially planned; the online organization was amazing, enabling us to meet youth from 13 European different countries. The ELC brought together young individuals with interesting points of views in different areas, like Rosalie from Belgium, who I learned a lot from.
Youth for Women's Health and Rights was a great experience of a transition to an online event! I cannot wait to repeat the experience WYA Europe and the Council of Europe! Hopefully we will hear from you very soon! Again thank you, and very best.
[su_divider top="no" size="1″ margin="10″]
Published: December 1, 2020
Written by Ana Alarcón, ELC 2020 participant and member of WYA Spain
[/su_tab]
[su_tab title="Spanish"]
ELC 2020 la Experiencia Online
Con Youth for Women's Health and Rights como tema de la conferencia de este año, la novena edición de ELC, se ha celebrado finalmente del 2 al 6 de noviembre de 2020 online. Una vez dicho esto, y en línea con el argumento, me gustaría dedicar estas palabras a las mujeres con esperanza de todo el mundo, especialmente a las de WYA Europe, quienes, teniendo en cuenta las circunstancias del COVID-19 y la seguridad de los participantes como requisito fundamental para organizar el evento, trabajaron muy duro para encontrar una solución.
Por un lado, me gustaría señalar que desde la primera vez que leí sobre Emerging Leaders Conference supe que quería asistir. Por supuesto, teniendo en cuenta la incertidumbre global, las restricciones de la pandemia y el incremento de casos de coronavirus, considero que la opción online fue la más sabia. Y desde mi punto de vista, el esfuerzo que seguramente conllevó la reprogramación del evento por parte de la organización, sin duda ha valido la pena. Pues como WYA Europa nos ha enseñado, la vida es así, a veces los planes se caen, pero hay que levantarse y seguir caminando. Resulta, que este pequeño acto de valentía y generosidad me ha inspirado a actuar también con valentía en muchos aspectos estos días.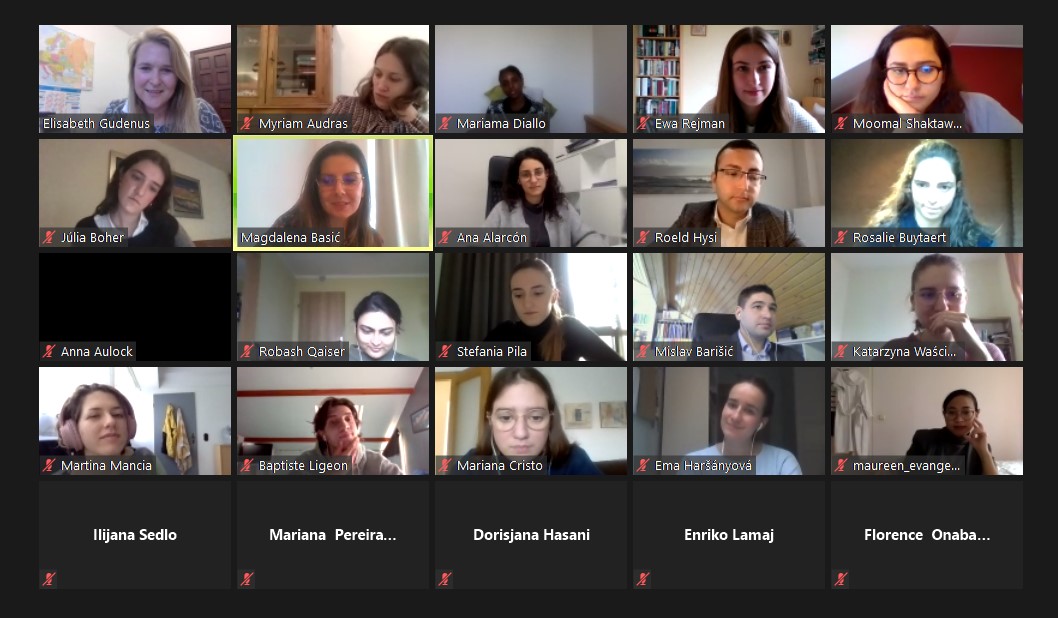 Por otro lado, podemos sumar a este éxito inspirador las ideas y las lecciones aprendidas durante la conferencia. Es muy importante recordar que los tiempos cambian, y que la crisis pasará. Pero los valores adquiridos, como por ejemplo, los relacionados con las mujeres o la importancia de respetar los Derechos Humanos, siempre permanecerán con nosotros y serán necesarios en un futuro próximo para contribuir a la sociedad con nuestra mejor versión.
Por último, aunque habría sido genial "haberlo vivido juntos" como se planeó inicialmente, la organización online fue increíble, permitiéndonos conocer a la juventud de 13 países europeos diferentes. World Youth Alliance Europe consiguió reunir durante la conferencia a jóvenes con puntos de vista interesantes en diferentes áreas, como Rosalie de Bélgica, de quien aprendí mucho.
¡Youth for Women's Health and Rights ha sido una gran experiencia y una buena transición a los eventos online! ¡Estoy deseando repetir WYA Europe y COE! Gracias de nuevo y mis mejores deseos.
[su_divider top="no" size="1″ margin="10″]
Publicado: 1 de diciembre de 2020
Escrito por Ana Alarcón, participante de ELC 2020 y miembro de WYA España
[/su_tab] [/su_tabs]