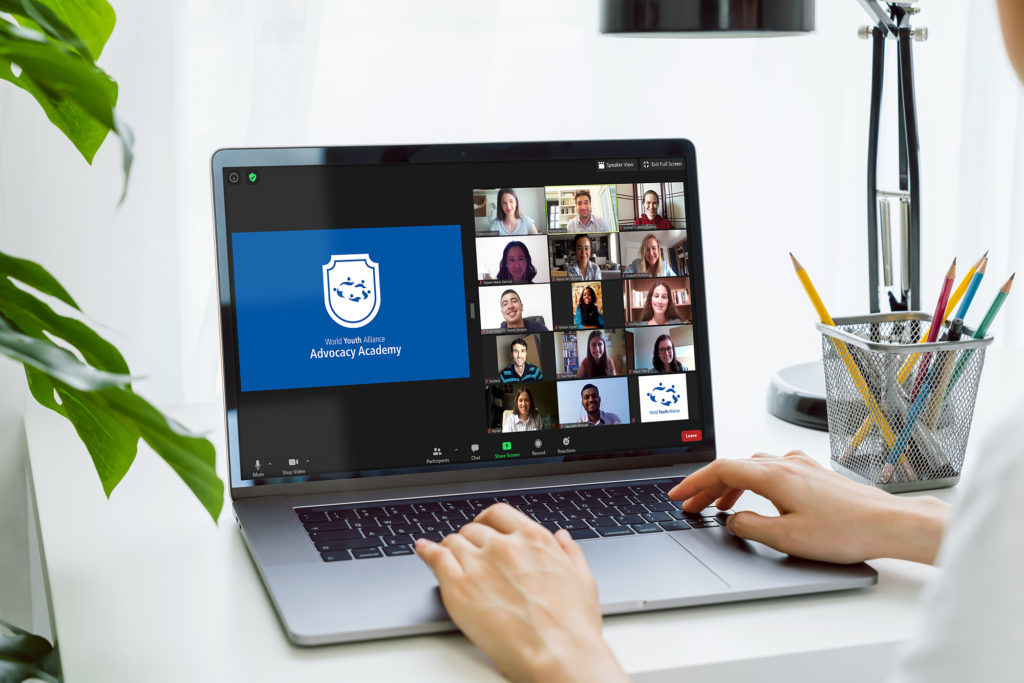 WYA is pleased to announce the successful completion of a pilot program of its Advocacy Academy. Led by WYA Europe, the pilot involved 12 trainees from five regions. They were selected based on their active involvement and leadership roles in national committees and chapters.
The Advocacy Academy is the newest element in WYA's efforts to equip active members to have an impact on their communities, nations, and the world. WYA expects to offer the Advocacy Academy in more regions in 2021.
Enroll in the Certified Training Program to start working on your eligibility for the program. You may learn more about WYA's positions by reading the White Papers.



Come One, Come All!

If you missed our open house of the Human Dignity Curriculum featuring educators from around the world, you can still watch the recording here.

Meanwhile, more chances to learn about our revolutionary women's health program is available. Asia Pacific members can still sign up to an Introductory Session on the Fertility Education and Medical Management (FEMM). Meanwhile, African members can learn the FEMM Basics through this 3-day webinar.



Opportunities for WYA Members Launched in Partnership with Minerva at KGI

Ready to sharpen your skills in negotiation, leadership, persuasive speech, and decision making? 30 WYA members will be selected per event as we launch this workshop series with Minerva Schools.

Minerva is an unprecedented, global university program that prepares future leaders who will serve their community and the world. Minerva students live and learn in up to seven world cities during their four years, studying in small, interactive seminars. Learn more here. Minerva University applications are free and the Early Action deadline is November 1, 2020.



Catching Up with Our Best Trainers

Get a glimpse of learning about dignity, philosophy, and the human person from the pros! We released the last installment of our feature on our best WYA trainers. Listen to them in action as they pilot "Read the CTP with the WYA Trainers" with our WYA Africa office.



Welcoming WYA's new Communications and Administrative Assistant

The World Youth Alliance is glad to introduce our new staff member from the USA, Breck Giltner. Learn more about her role in this feature.

WYA Around the World
Africa
WYA Africa Hosts 10th Emerging Leaders Conference
WYA Africa Opens a Nairobi Chapter
Asia Pacific
WYAAP Launches WearWYA 2020
WYAAP Members Flex at the 2020 DigniTEA Party!
Middle East
WYAME Holds Certified Members Get Together
WYAME Introductory Session to Egyptians
[su_button url="https://www.wya.net/news/" target="blank" style="flat" background="#0055a4″ size="8″ radius="7″]More WYA News[/su_button]
[su_button url="https://www.youtube.com/user/WorldYouthAlliance" target="blank" style="flat" background="#0055a4″ size="8″ radius="7″]Visit our YouTube Channel[/su_button]