(A Letter to the City of Flowers)
To My Dear Zamboanga,
September 9, 2013. It was bound to be a normal day. But things were different when we heard gun shots competing with the roosters' crowing.
The city of flowers was in chaos. Classes were suspended, and work was cancelled for an indefinite period. News of terrorism spread and one by one, houses, jobs, people, disappeared. The guns continued to fire and many of us continued to remain inside for fear of any harm. The military came for help and engaged in a shooting spree with the rebels. There was no rest for all of us.
The city of flowers became a city of ashes. It became a city of ghosts.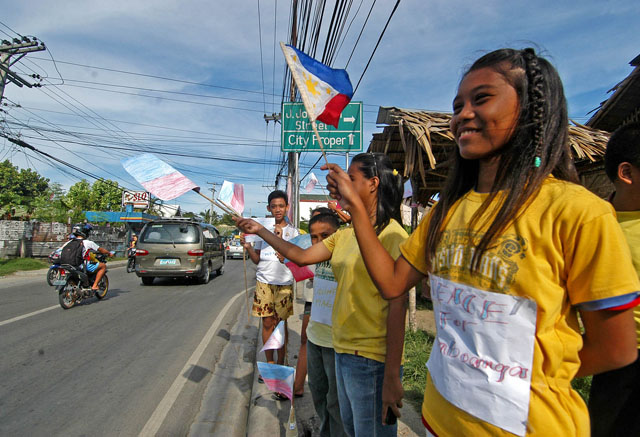 But we did not give up that easily. We continued our pleas of help after much destruction. People came and gave. They reached out to us and to those who sought to defend us.
The city of flowers began to recover. We held hands and worked together. In the greatest time of distress, we found the most generous ones and we found each other. We also found our humanity, helping each other, and working together to rebuild all that had been lost and destroyed. More importantly, these rebels are people too, and every life is important no matter what they have done.
"Llevanta, Zamboanga!" (Stand up, Zamboanga!)
We live!  Indeed, slowly, but surely.
Thank you, my dearest land, for teaching me about hope.
Written by Ma. Melanna Ocampo, current intern at the WYA Asia Pacific office.