[su_tabs active="2″][su_tab title="English"]
Dear self,
I suppose you'll be a little impressed by how I look. What did you expect? It has been at least 60 years. 60 years of experiences, joys, illusions, hopes, sadness, and disappointment. 60 years in which I have realized how important it is to be oneself, to act according to my ideas and to build my own personality with all these experiences.
So my great advice to you who are only 10, 20, 30 years old is to live a full and happy life by being yourself, loving people a lot, living in peace and putting aside prejudices and insecurities. I know that at many times you find yourself in situations where you don't want to show parts of yourself for fear of not being socially accepted.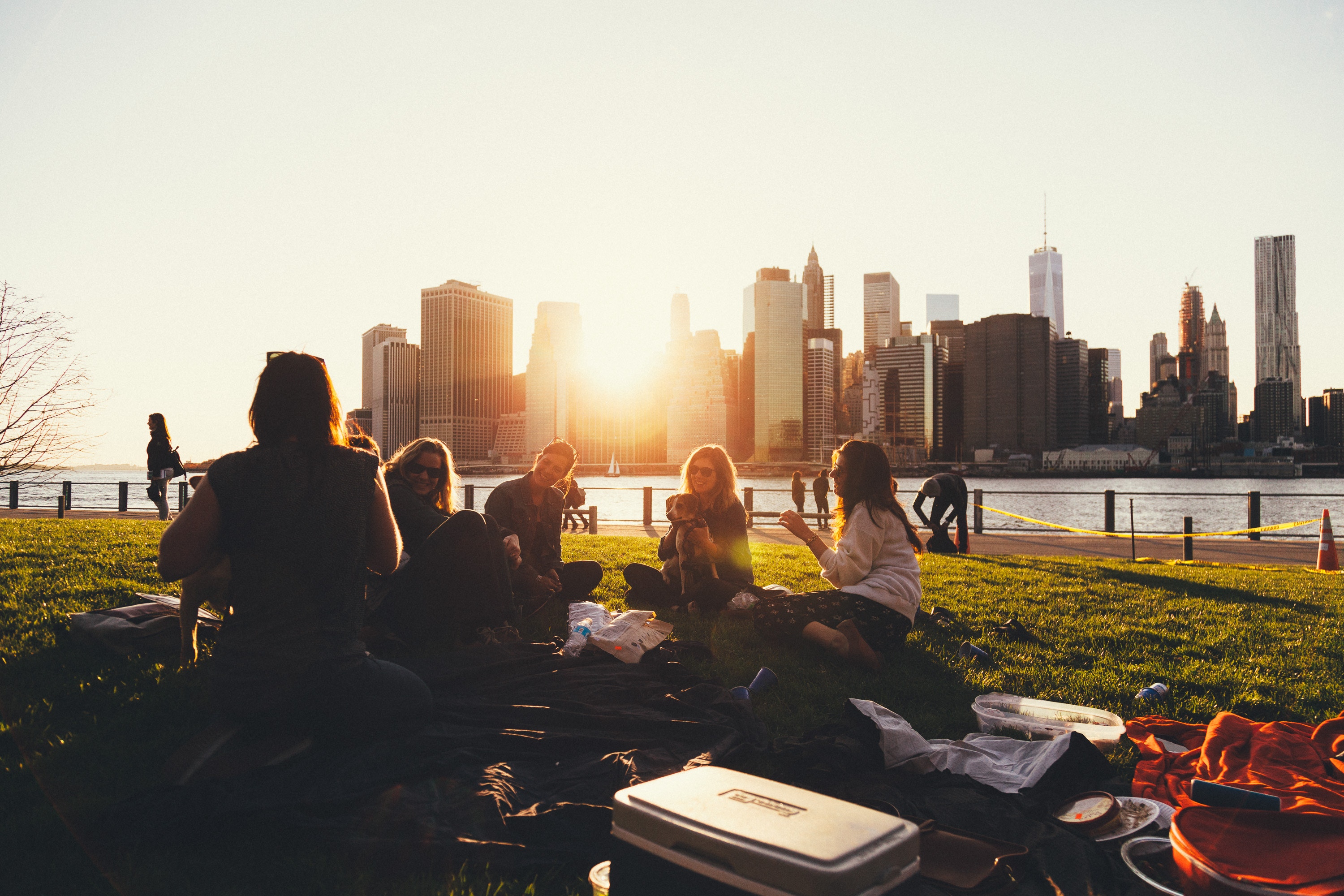 I remember that time when your group of high school friends commented on how boring opera seemed to them. Why did you agree with them? Pavarotti's performances were at the top of your Spotify playlist. How uncomfortable you felt. That reaction you had, made them believe you didn't like opera either. You were making your life an unreal story and that consumed you. They were getting to know something new about a person and they were going to love you in the wrong way. This was a similar feeling you had when they asked you about your Friday night and you didn't admit that you have to take care of your siblings at home. Why didn't you tell them? They just wanted to know about you and love you like that. Those are real friends. Otherwise, the smartest thing to do would be to stay away from those people who won't let you be yourself.
On the other hand, remember how good you felt when your friends discovered how badly you played basketball in Physical Education class? With affection, they helped you improve through practice. I remember what a really good time you had.
Take off those fears and be yourself. They are definitely going to love you. Otherwise, you will not be happy because you are making a lie out of your life. Value yourself. You're worth infinite as you are, and that is how you really are attractive and interesting: in being original. Because in that diversity, in that originality, is the magic: in enriching each other and discovering in each person something that makes them different.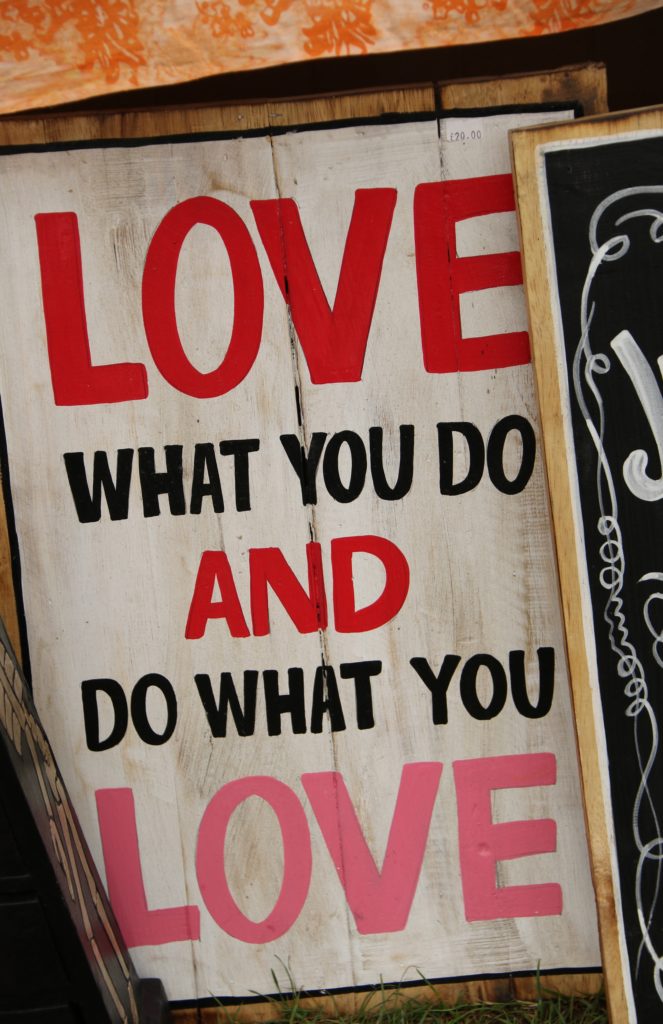 That is why you need to get to know yourself, ask yourself who you really are: What are your skills and weaknesses? What excites you and inspires you? Where you are going and how are you going to get there? What are you afraid of and how are you going to face it? What is the priority in your life?
I suppose you are wondering what the next step is after answering these questions. It's very simple: once these ideas are clear (you can write them down on a piece of paper), you can now act on each step by using your freedom.
Now that you know yourself, you must know your dignity and realize how valuable you are. In that way, you can make use of the freedom to develop yourself as a person. It consists in knowing what is good for man and what is in accordance with our dignity. In the third chapter of WYA's Certified Training Program, St. Thomas Aquinas says that freedom is the ability to choose wisely and to act well on a regular basis. This freedom is called "freedom for excellence". Acting with that freedom is knowing what is good for you and choosing it. And what is good for you is what your "Jiminy Cricket", your conscience, dictates. That sneak tells you what it is that allows you to be truly free. If you don't listen to that little bug that always accompanies you, you'll live without peace.
So get rid of everything that prevents you from being yourself. Take off those chains in the form of complexities and live in peace.
Do not forget that every step you take now will either deviate or bring you closer to the path that leads you to become the person you want to be in the future. Feed your soul with positive things. Share experiences, iron out problems, enjoy the moments, contemplate the details. Life is very short and you should learn how to enjoy it.
But what does it mean "to enjoy''? ''Enjoying'' is to arrive each day at school, at university, or at work with a smile and with a great desire to make that day a special one at work. Enjoying is to be with your friend or a family member and to realize how lucky you are to have him near you. Enjoying is to take advantage of that reading, that sport, that beautiful view or that outing with friends as a gift of life. Enjoying is to love oneself, love others and love the world. It is to express in the maximum capacity these experiences that enrich us as a person and that are in accordance with our dignity.
60 years have passed and now I realize that life goes by too fast to not enjoy it by being transparent and by being oneself: because I am great. You are great, just as you are.
All the best,
Your future self
[/su_tab]
[su_tab title="Spanish"]
Consejos Clave para el éxito en la vida
Querido yo,
Supongo que estarás un poco impresionado por cómo me veo. ¿Qué esperabas?, han pasado por lo menos 60 años. 60 años de miles de experiencias, alegrías, ilusiones, esperanzas, tristezas y decepciones. 60 años en los que me he dado cuenta de lo importante que es ser uno mismo, actuar acorde con mis ideas e ir construyendo con todas esas experiencias mi propia personalidad.
Por eso mi gran consejo para ti, que tienes apenas 10, 20, 30 años es que, para vivir una vida plena y feliz, seas tú mismo; que queriendo mucho a la gente, vivas en paz; que dejes a un lado los prejuicios y las inseguridades. Sé que muchas veces te encuentras en situaciones en la que no quieres mostrar parte de tu ser por miedo a no ser aceptado socialmente.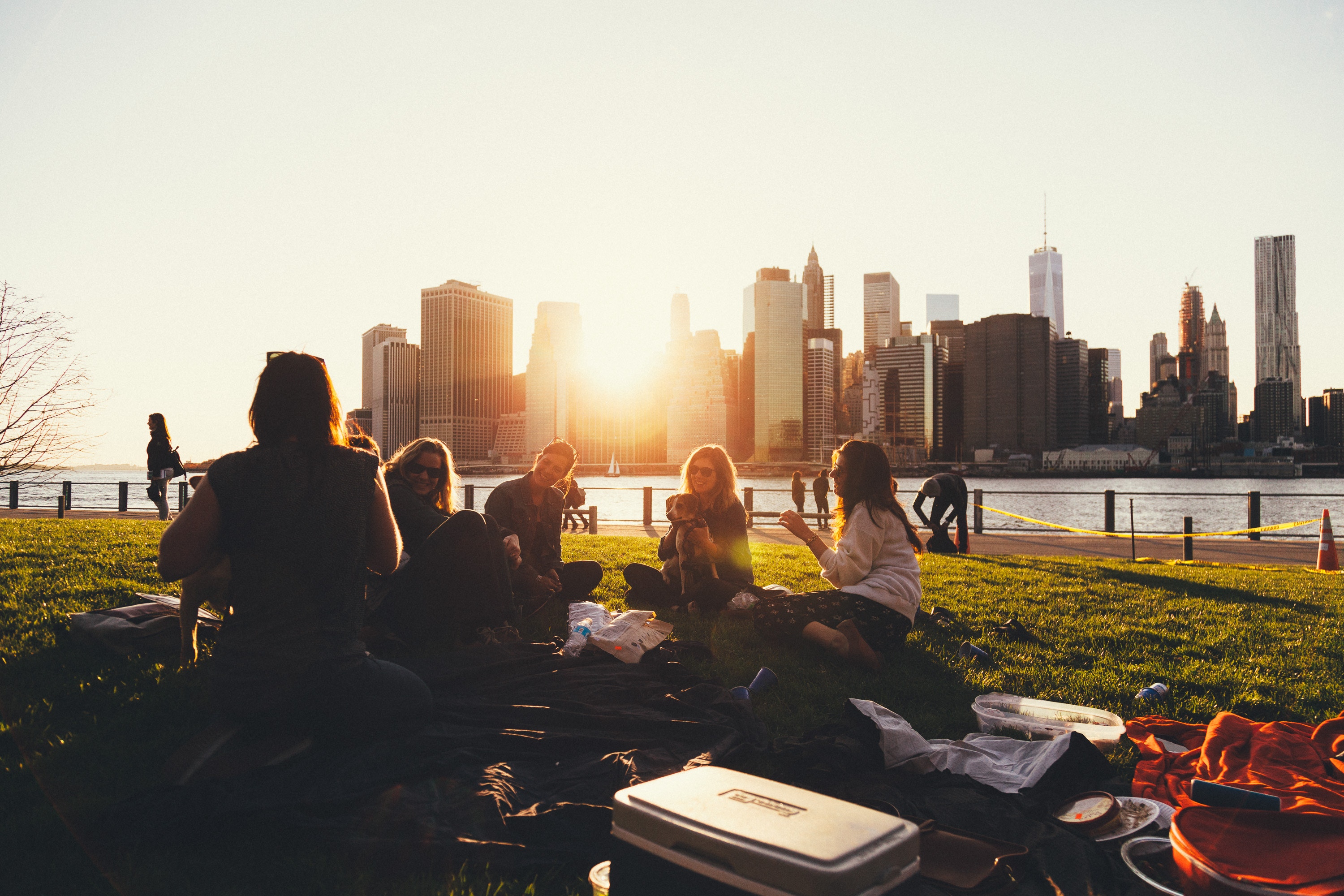 Recuerdo aquella vez en que tu grupo de amigos comentaba lo aburrida que les parecía la ópera. ¿Por qué estabas de acuerdo con ellos? Las actuaciones de Pavarotti están en el top 10 de reproducciones de tu lista de Spotify. Qué incómodo te sentiste. Esa reacción que tuviste, les hizo creer que tampoco te gustaba la ópera. Estabas haciendo de tu vida una historia irreal y eso te consumía. Estaban queriéndote de una manera equivocada. Una sensación parecida tuviste cuando te preguntaron qué planes tenías para el viernes y no quisiste contar que tenías que cuidar de tus hermanos en casa. ¿Por qué no fuiste sincero? Sólo querían saber de ti y quererte así. Esos son los amigos de verdad. De lo contrario, lo más inteligente sería mantenerse alejado de las personas que no te dejan ser tú mismo.
Por otro lado, ¿recuerdas lo bien que te sentiste cuando tus amigos descubrieron lo mal que jugabas al baloncesto en la clase de Educación Física? Con cariño, te ayudaron a mejorar a través de la práctica. Recuerdo lo bien que lo pasaste.
Quítate esos miedos, sé tú mismo, les vas a encantar. De la otra manera, no eres feliz ya que estás haciendo de tu vida una mentira. Valórate. Vales infinito tal y como eres, y así es como verdaderamente eres atractivo e interesante, siendo original. Porque en esa diversidad, en esa originalidad, está la magia; en enriquecernos los unos de los otros y descubrir en cada persona algo que la hace diferente.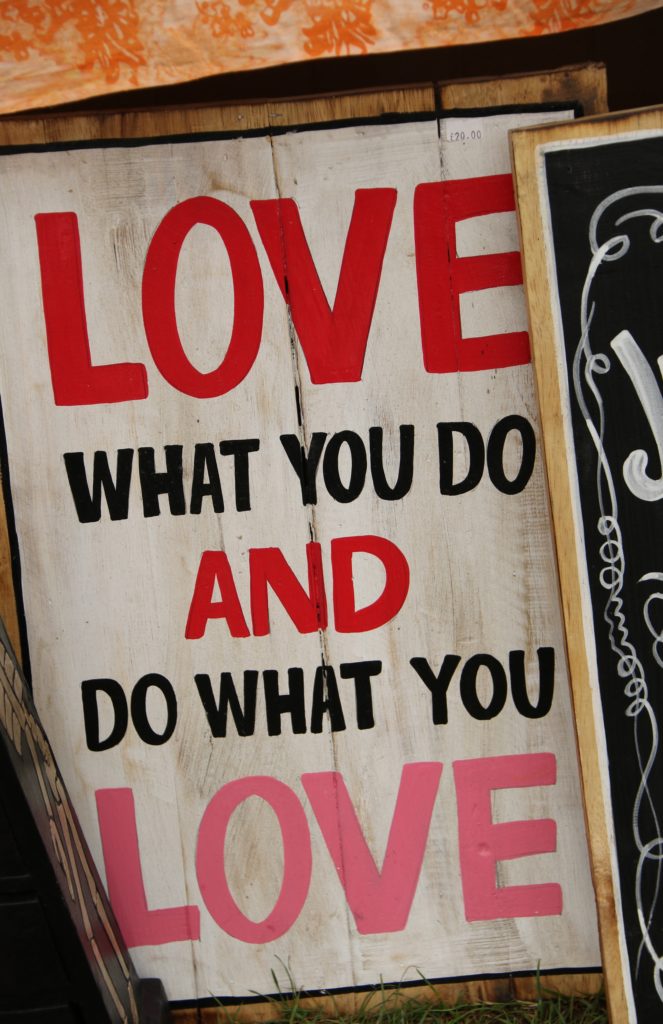 Por eso, conócete, pregúntate quien eres realmente: tus destrezas, tus debilidades, qué es lo que te ilusiona, lo que te inspira; a dónde quieres llegar, cómo vas a hacerlo; qué temes, y cómo vas a afrontarlo; cuál es la prioridad en tu vida…
Supongo que te estarás preguntando cual es el siguiente paso tras responder a estas preguntas. Muy sencillo: teniendo claras estas ideas (puedes apuntarlas en un papel), ahora actúa en cada paso que des utilizando tu libertad.
Ahora que te conoces a ti mismo, debes conocer tu dignidad y darte cuenta de lo valioso que eres. De esta manera, puedes hacer uso de la libertad para desarrollarte como persona. Consiste en descubrir qué es lo bueno para el hombre y lo que va acorde con nuestra dignidad. En el tercer capítulo del ''Certified Training Program'' de WYA, Santo Tomás de Aquino apunta que la libertad es la capacidad para elegir de manera sabia y de actuar bien de manera regular. Esta libertad se llama "libertad para la excelencia". Actuar con esa libertad es saber lo que es bueno para ti y elegirlo. Y lo que es bueno para ti es lo que te dicta tu "Pepito Grillo", tu conciencia. Ese soplón te dice qué es lo que te permite ser verdaderamente libre. Si no escuchas a ese pequeño insecto que siempre te acompaña, vivirás sin paz. Deshazte de todo aquello que te impida ser tú mismo, quítate esas cadenas en forma de complejos y sé feliz.
No olvides que cada paso que des ahora, van a ir desviándote o acercándote más al camino que te lleva a ser la persona que quieres ser en un futuro. Alimenta tu alma de cosas positivas. Comparte experiencias, quítale hierro a los problemas, disfruta los momentos, contempla los detalles… la vida es muy corta y hay que aprender a disfrutarla.
Pero, ¿qué significa disfrutar? Disfrutar es llegar al colegio, a la universidad, o al trabajo con una sonrisa y con muchas ganas de hacer de ese día de trabajo un día especial. Disfrutar es estar con tu amigo o un familiar y darte cuenta de la suerte que tienes al tenerlo cerca de ti. Disfrutar es aprovechar esa lectura, esa actividad deportiva, esa vista tan preciosa o esa salida con amigos como un regalo de la vida. Disfrutar es quererse a uno mismo, querer a los demás y querer al mundo; es exprimir al máximo las experiencias que nos enriquecen como persona, que van acorde con nuestra dignidad.
Han pasado 60 años y ahora es cuando me doy cuenta de que la vida pasa muy rápido como para no disfrutarla siendo transparente, siendo uno mismo: porque yo soy genial. Tú eres genial, tal y como eres.
Te deseo lo mejor,
Tu ''yo'' futuro
[/su_tab] [/su_tabs]
[su_divider top="no" size="1″]
Written by Blanca Fernández, a New York Headquarters intern from Spain.
Interested in taking WYA's Certified Training Program? Register for an online class here.