"What to do during the holiday?"
Most of us will probably say, 'rest, do nothing.' Enjoying idle time would have also been my initial answer since I've been too busy doing office and college tasks over the past few months. Fortunately, reality turned out differently. I ventured to step out of my comfort zone and try something new as I registered for the World Youth Alliance Asia Pacific Summer Camp, which was held in the Philippines. I did not regret the decision at all.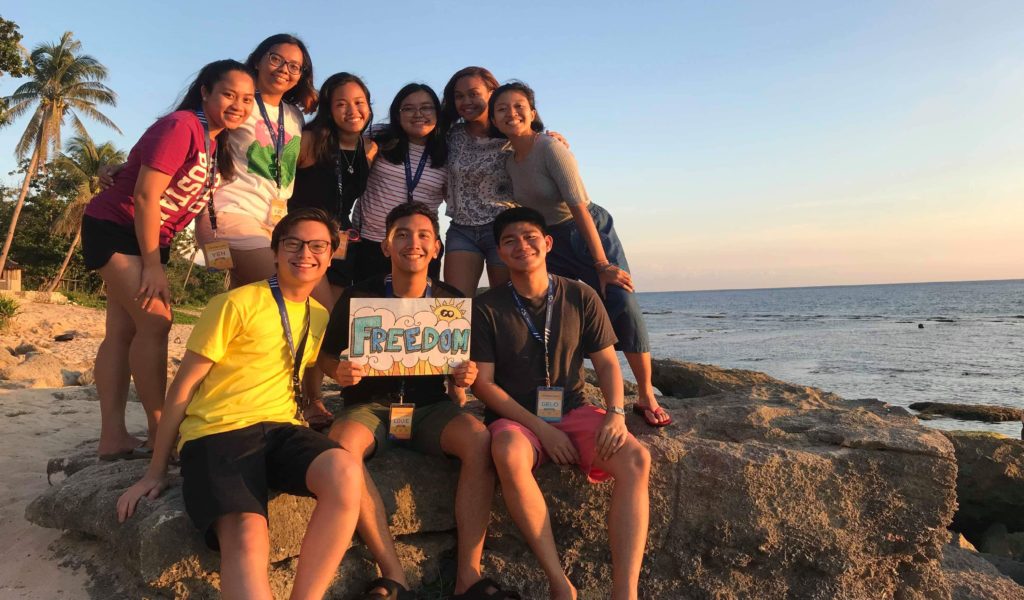 I passed the selection process and traveled all the way from Indonesia to an isolated (cellular and network connection was almost non-existent) beach resort, which was the camp venue. I felt like a complete stranger, which made the start feel truly challenging. However, my experience exceeded my expectations. It was an undoubtedly overwhelming yet amazing experience. Let me recount the reasons why:

Waking up as early as 6:00 a.m. to do morning exercises, immersing myself in plenary lectures and small group discussions, submitting essays and spending some nights reading the Certified Training Program (CTP) manual–all of these sound exhausting, yes; but the challenge became a great source of learning. The experience sharpened my sense of discipline and ability to prioritize. I also learned how to value my time and respect the camp schedule in order for the event to run smoothly. Moreover, I was able to form a routine, which helped enrich my capacity to manage my time better.

I gained self-awareness. I truly believe that this kind of event makes us become more mindful. The camp made me able to define what I am capable of and what I can do to develop myself further. Being in a safe space where we were encouraged to share our ideas helped make it happen.

I learned the value of accepting people for who they are and learning how not to ground our assessment based on what we perceive at face value. We were a diverse group of around 40 people at the camp. We acted differently and spoke multiple tongues. We were all unique. I am pretty sure that each of us had a different reason for being who we were. By understanding each person profoundly, I, and many others at the camp were also able to treat people in a positive way.

I learned about teamwork, teamwork, and teamwork! As campers, we were divided into four groups of around six to seven people so solidarity and mutual support were highly encouraged and valued. I was actually so humbled by the uplifting messages I received from my fellow campers and facilitators; the way they said, "you got this!" whenever I felt doubtful or challenged made an impact on me. How can you not believe in yourself while others believed so much in you?
After everything that has been, all I can think of that is left to do right now is to be grateful. I was truly fortunate to have experienced this camp and to have met wonderful people throughout the journey. The experience taught me to appreciate my surroundings and reconnect with other people.
I hope that more people will have this same opportunity in their lives and take advantage of it. I believe that it will help initiate beautiful changes in the world and in one's self.
---
Written by Dian Larasati from Indonesia, a WYA Certified Member and Alumnus of the 2019 WYA Asia Pacific Summer Camp
Published: July 1, 2019
This article is a 2019 entry to Thoughts About Camp, a blog series written by WYA Certified Members and Summer Camp graduates from the Asia Pacific region. Each article contains a personal reflection from a WYAAP Summer Camp graduate about how their experiences from the camp helped shape their understanding of themselves and of the world around them.