[su_tabs active="2″][su_tab title="English"]
Thousands of people around the world with mental health problems are deprived of their human rights. Mental health is characterized by the balanced emotional state of a person and their self-acceptance (thanks to self-learning and self-knowledge); in clinical terms, it is the absence of any type of mental illness. Oftentimes, the stigmatization they face causes them to be socially marginalized and not provided with the care, services and support they need to lead a full life in community.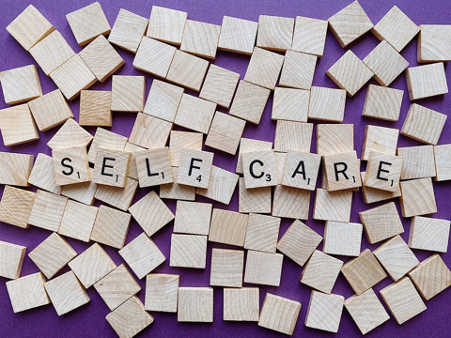 The definition of health was rethought and modified many times, and according to Alejandro Jadad, it is currently something like "the ability to adapt and self-manage physical, mental and social challenges." The latter has been questioned since it is "an ideal definition" and since not all the population would reach that state, today we assume that health is a process. Through which the individual moves on a health-disease axis approaching one or the other extreme as the balance is reinforced or broken, and where there are many factors that influence health such as: human biology, environment, way of life and the healthcare organization (Villar Aguirre, 2011).
It is a fact that the health emergency situation, as well as the circumstance of mandatory isolation provided as a preventive measure, can generate manifestations of anxiety or anguish, both in adults and in children and adolescents. We must not stop remembering that these answers are expected in the face of this unexpected event. They are not in themselves a pathology.
Viktor Frankl, Austrian neurologist, psychiatrist, philosopher and survivor of the Nazi concentration camps, reminds us: "The experiences of life in a concentration camp show that man has the power of choice. Many of the concentration camp prisoners believed that the opportunity to live had already passed them and, nevertheless, the reality is that it represented an opportunity and a challenge: that either the experience can be turned into victories, into an internal triumph, or you can ignore the challenge and just vegetate like most of them did. " The important thing would be to remember that capacity for free choice that we still have in the pandemic situation that we have to live and rely on that hope to look at the full glass.
Previous health crises, such as the Ebola virus, have shown that children are more exposed to situations of exploitation, violence and abuse when schools are closed, social services are interrupted and movements are restricted. The most common form of violence and aggression faced by children and women occurs at home, a probability that increases in crisis situations due to increased tensions within and difficulties in seeking help (UN, 2020). What is more, the possibility of requesting help is also hampered by the lack of links and daily contact with teachers and other types of institutions.
A Quick Survey shows that in Argentina, 37% of households feel greater anxiety about the spread of COVID-19. In 20% of the homes it was identified that there is more anger and arguments: 50% between adults, 30% between adults and sons and daughters and 19% between sons and daughters (UNICEF, 2020).
According to the World Health Organization, adolescence is a specific stage of life between 10 and 19 years. Although it constitutes a specific group, it cannot be considered in a homogeneous way, since each adolescent is unique in relation to their historical context, their socio-cultural environment, their ethnicity, gender, among other factors (UNICEF, 2017). The pandemic and isolation certainly changed most of the routine of adolescents as they are: studying, free time, with friends and family. The productivity discourse is accompanied by praise for meritocracy, the entrepreneur's discourse on himself, self-praise for the hard work done and this has led people to neglect their health and well-being, even knowing or ignoring the consequences in the health that does it. Another speech defends the idea that after so long it is impossible not to do things and the need to be proactive is a fact.
Adolescence and youth is generally understood as an evolutionary space, as an important stage in the constitution of personalities, in which a process of consolidation of their skills and competencies is enabled and enables their integration and adaptation while developing their own autonomy. in front of the environment (Dávila León, 2004). This was disrupted by the context and threatened by loneliness and the closure of spaces for socialization outside the family, so what can be offered to youth in search of comprehensive solutions to mitigate the impact of the COVID-19?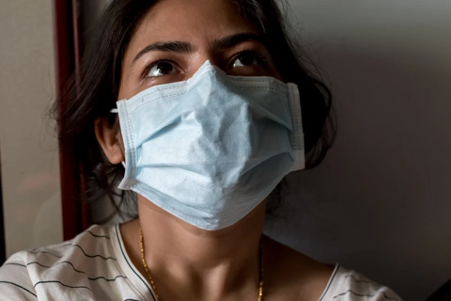 The WYA Certified Training Program (CTP) is a collection of texts that provide the philosophical foundations for the mission of WYA and can help us feel more accompanied and prepared during difficult times such as those we are going through in which loneliness weighs and closing of spaces for socialization leaves its consequences. It presents a summary of philosophical, historical, and modern day texts that focus on the dignity of the person and human rights.
In fact, those who complete the CTP are equipped to articulate and defend the principles of the dignity of the person within the public square. The program is free and is open to all members of the World Youth Alliance. Completing the CTP and obtaining certification will equip you to communicate articulately and persuasively on behalf of the dignity of the human person, provide you with a vocabulary to engage the international community and larger culture on issues relating to the dignity of the person, human rights, and integral development, and even participate fully in all WYA activities.
---
Published: March 3, 2021
Written by Bahia Gatti, Project Management Intern for the WYA Latino America.
Haven't you applied for the Certified Training Program? Apply now, and don't miss the deadline (April 22, 2021).
[/su_tab]
[su_tab title="Spanish"]
Salud Mental En Tiempos De Pandemia
Miles de personas de todo el mundo que sufren problemas de salud mental se ven privados de sus derechos humanos. La salud mental se caracteriza por el equilibrado estado emocional de una persona y su autoaceptación (gracias al autoaprendizaje y al autoconocimiento); en términos clínicos, es la ausencia de cualquier tipo de enfermedad mental. Con frecuencia, la estigmatización que enfrentan hace que se los margine socialmente y no se les dispense la atención, los servicios ni el apoyo que necesitan para desarrollar una vida plena en comunidad.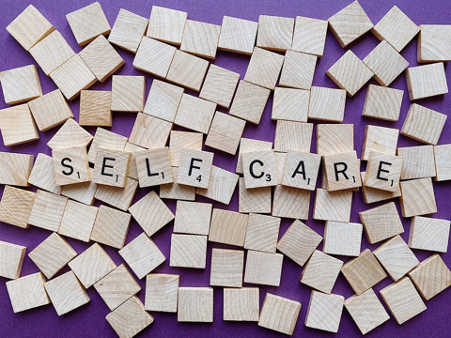 La definición de salud se replanteó y modificó muchas veces, y según Alejandro Jadad actualmente es algo así como "la capacidad para adaptarse y auto-manejar los desafíos físicos, mentales y sociales". Esta última ha sido cuestionada ya que es "una definición ideal" y puesto que no toda la población alcanzaría ese estado, hoy asumimos que la salud es un proceso. A través del cual el individuo se desplaza sobre un eje salud-enfermedad acercándose a uno u otro extremo según se refuerce o rompa el equilibrio, y donde hay muchos factores que influyen en la salud como: la biología humana, ambiente, forma de vida y la organización del cuidado de la salud (Villar Aguirre, 2011).
Es un hecho que la situación de emergencia sanitaria, así como la circunstancia de aislamiento obligatorio dispuesto como medida preventiva, puede generar manifestaciones de ansiedad o angustia, tanto en los adultos como en niños/as y adolescentes. No hay que dejar de recordar que estas respuestas son esperables ante este hecho inesperado. No constituyen en sí mismas una patología.
Viktor Frankl, neurólogo, psiquiatra, filósofo austríaco y sobreviviente a los campos de concentración nazis, nos recuerda: "Las experiencias de la vida en un campo de concentración demuestran que el hombre tiene capacidad de elección. Muchos de los prisioneros del campo de concentración creyeron que la oportunidad de vivir ya les había pasado y, sin embargo, la realidad es que representó una oportunidad y un desafío: que o bien se puede convertir la experiencia en victorias, en un triunfo interno, o bien se puede ignorar el desafío y limitarse a vegetar como hicieron la mayoría de ellos". Lo importante sería recordar esa capacidad de libre elección que aún mantenemos en la situación de pandemia que nos toca vivir y apoyarnos en esa esperanza para mirar el vaso lleno.
Anteriores crisis sanitarias, como la del virus de Ébola, han evidenciado que los niños y las niñas están más expuestos a situaciones de explotación, violencia y abuso cuando cierran las escuelas, se interrumpen los servicios sociales y se restringen los desplazamientos. La forma de violencia y agresión más común que enfrentan la niñez y las mujeres ocurre en el hogar, probabilidad que aumenta en situaciones de crisis debido al incremento de las tensiones en su interior y las dificultades para buscar ayuda (ONU, 2020). Lo que es más, la posibilidad de solicitar ayuda también se ve dificultada por la falta de vinculación y contacto diario con docentes y otros tipos de instituciones.
Una Encuesta Rápida muestra que en Argentina el 37% de los hogares las personas sienten mayor ansiedad por el contagio del COVID-19. En el 20% de los hogares se identificó que hay más enojos y discusiones: un 50% entre adultos, 30% entre adultos e hijos e hijas y 19% entre los hijos e hijas (UNICEF, 2020).
Según la Organización Mundial de la Salud, la adolescencia es una etapa específica de la vida comprendida entre los 10 y 19 años. Si bien constituye un grupo específico, no puede considerarse de manera homogénea, ya que cada adolescente es único en relación a su contexto histórico, su ambiente socio-cultural, su etnia, género, entre otros factores (UNICEF, 2017). La pandemia y el aislamiento ciertamente cambiaron la mayor parte de la rutina de los y las adolescentes como lo son: cursado de estudios, tiempo libre, con amigos y en familia. El discurso de la productividad se acompaña de la alabanza a la meritocracia, del discurso del emprendedor de sí mismo, del autoelogio al duro trabajo realizado y esto ha llevado a las personas a descuidar su salud y bienestar, aún sabiendo o ignorando las consecuencias en la salud que trae hacerlo. Otro discurso defiende la idea de que después de tanto tiempo es imposible no hacer cosas y la necesidad de ser proactivo es un hecho.
La adolescencia y la juventud es entendida generalmente como un espacio evolutivo, como una etapa importante en la constitución de las personalidades, en la cual se habilita un proceso de consolidación de sus habilidades y competencias y le posibilita su integración y adaptación mientras desarrolla su propia autonomía frente al entorno (Dávila León, 2004). Esto se vio irrumpido por el contexto y amenazado por la soledad y el cierre de espacios de socialización externos al familiar, entonces ¿qué se puede brindar a una juventud en busca de soluciones integrales que mitiguen el impacto del covid?
El Certified Training Program (CTP) de WYA es una colección de textos que proporcionan los fundamentos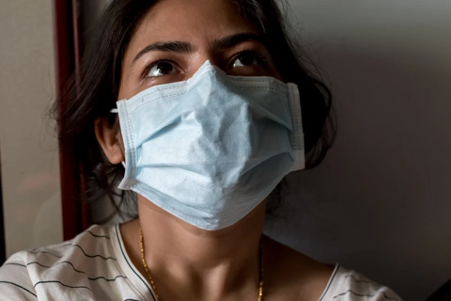 filosóficos para la misión de WYA y pueden ayudar a sentirse más acompañados y preparados durante tiempos difíciles como los que estamos atravesando en los que la soledad pesa y el cierre de espacios de socialización deja sus secuelas. Presenta un resumen de textos filosóficos, históricos y modernos que se centran en la dignidad de la persona y los derechos humanos.
De hecho, quienes completan la CTP están equipados para articular y defender los principios de la dignidad de la persona dentro de la plaza pública. El programa es gratuito y está abierto a todos los miembros de la World Youth Alliance. Completar el CTP y obtener la certificación lo equipará para comunicarse de manera articulada y persuasiva en nombre de la dignidad de la persona humana, le brindará un vocabulario para involucrar a la comunidad internacional y a la cultura en general en temas relacionados con la dignidad de la persona, los derechos humanos, y desarrollo integral, e incluso participar plenamente en todas las actividades de la WYA.
---
Publicado: 3 de marzo de 2021
Escrito por Bahia Gatti, practicante de Gestión de Proyectos para la WYA Latinoamérica.
¿Todavía no has aplicado al Certified Training Program? Aplica ahora y no te pierdas del plazo (Abril 22, 2021).
[/su_tab] [/su_tabs]