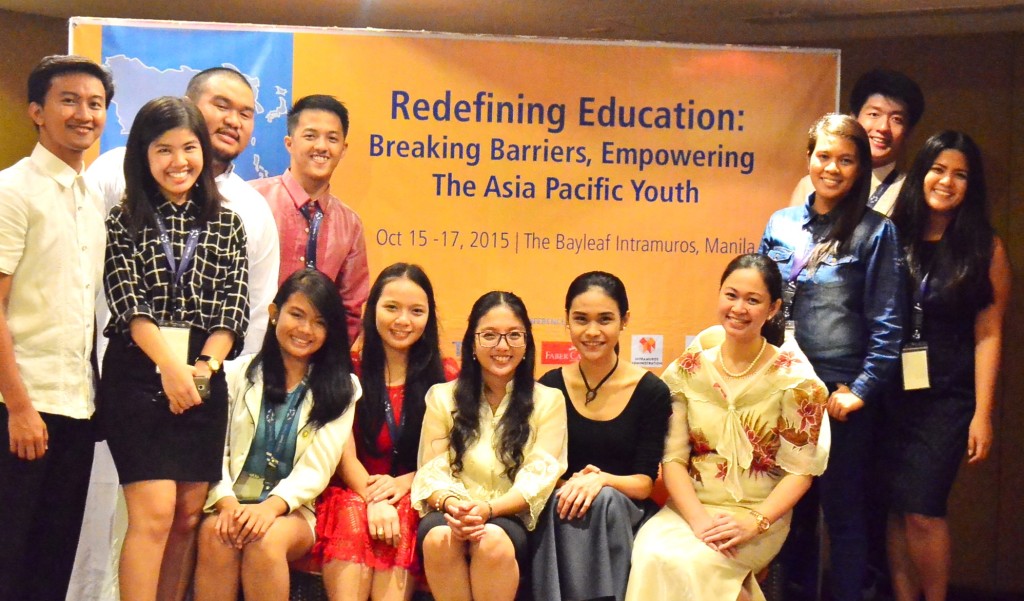 Seriousness with a kick of fun – that's what I can say about the WYAAP Emerging Leaders Conference.
I was literally in the front seat during the conference. I didn't know operating the tech booth was a very tricky job. Despite its complications, not to mention the attention I needed to give to what I was assigned to do, I was able to observe a number of things from where I sat.
As they say, it's the small joys, especially being one of the organizers. You see the event going well and the participants having a good time, making every ounce of effort worth it.
I observed a lobby stationed with friendly and energetic volunteers assisting the newly arrived delegates who came from various places. I was in a spacious function room filled with camaraderie among people of different cultures, backgrounds and languages.
I saw how emotions changed – joy, sadness, excitement, inspiration. I was in a room full of learning and motivation. The very principles of World Youth Alliance – dignity, freedom, solidarity – lived out each day, in each activity amazed me.
Even though I was literally in the sideline, busy with technical matters, I really enjoyed. As to what I felt during the conference, I felt what everyone who attended felt. Joy. Exhaustion. Inspiration. Motivation. Amazement.
The experience was very surreal to me since it was my first time to be an organizer of a big event. But one thing is sure: I really look forward to the upcoming events especially next year's ELC because WYA always take steps to improve each and every event.
And while I'm at it, I would like to than the friendly and accommodating staff of Bayleaf Hotel! Their really soft and comfy beds made my stay a pleasant one.
It's time for me to stop telling what I saw and what I experienced. Now, it's time for you to experience it yourselves. Because if you haven't participated in an ELC or any WYA event, you are surely missing out. This is no exaggeration.
By Rannz Emmett Lim, a WYAAP intern in Quezon City from De La Salle University-Manila.