[su_tabs active="2″][su_tab title="English"]
From May 1st to the 9th, I had the opportunity to participate in the Youth Dialogue Solidarity Forum on the topic of migration in the European Union.
This event was organised by the World Youth Alliance, an organisation promoting human dignity through advocacy work and raising public awareness. The topic of migration and refugees was of particular interest for me as it formed an important part in my university degree and my personal life. During my master's degree, I wrote my thesis on the integration of refugees through entrepreneurship in France, UK and Belgium. I recently got involved in two organisations working for refugees helping them to have access to leisure activities and providing them access to a professional network in order to facilitate their integration in the job market.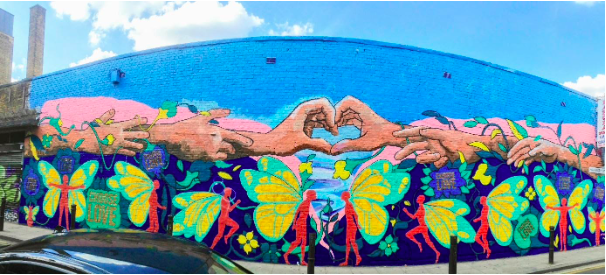 The objective of the Youth Dialogue Solidarity Forum was to increase awareness of the situation and conditions of young migrants and refugees in each of the participating countries, to provide knowledge and help understand the EU policy-making process and to create a space for meaningful dialogue on the topic's challenges and potential solutions. Initially planned to be a face-to-face event, due to health restrictions it was held online. The organising team immediately set a tone that combined professionalism, goodwill, interaction and fun. Bringing together around 40 participants, we had the chance to meet committed decision-makers such as members of the European Parliament from Belgium and Italy, as well as lawyers and NGO leaders.
From the beginning, I was pleasantly surprised by the diversity of the youth group : we were based in different European countries (mainly France, Belgium, Austria, Portugal, Italy and Spain), came from various backgrounds, cultures, religions and professional paths, some of us were migrants themselves or second-generation migrants, and we were engaged in one way or another in the migration or refugee issue (such as being a volunteer in an organisation promoting migrant rights, being a lawyer in migration and child protection issues, etc). All of us had a story to tell, sometimes their own story or the stories of the people they were supporting through charities or voluntary work, which made the conversations very thought-provoking.
Migration is a complex and long-term process: through our discussions within the group and with different panelists such as Saskia Bricmont -Belgian member of European Parliament-, Brendo Benifei -Italian member of European Parliament- we all recognized the challenges resulting from migration. Having the perspective of European Parliament members helped us to better understand European migration policies, the decision-making processes and the different challenges and solutions that are on the table at the moment. During the week, in subgroups, we were asked to work on a policy paper concerning migration and the importance of economic integration, social integration, health, education and protection of minors. The exchanges were highly enriching, and it became clear that all topics are overlapping and that a one size fits all policy is simply not realistic and would not be effective.
Every human being should have the right to move around: throughout the week, we all began to share a common belief that freedom of movement within and between countries should be an essential right. People wanting to move from one country to another, wishing to integrate, work, create a business, go to university, access healthcare in a country other than their country of origin should have the right to do so and countries should have effective policies in place to improve and participate in this process. We were inspired by the interviews of people working in the field such as Charlie Chappers – founder of the Mobile Refugee Support NGO and Rosalie Buyaerts – a student writing her thesis on a refugee camp in the Republic Democratic of Congo. Their work in taking care, supporting, and training refugees is particularly relevant today as it will be in the future as geopolitical, social, economic and environmental contexts are evolving.
Everyone has a role: one of the most important takeaways of this week was that not only the European Union, members of Parliament, national governments, charities, NGOs, companies have a role, but we, as young people, should act and engage in this cause, in particular by getting involved in the field, be trained to support this public in their integration efforts, changing attitudes and fighting against all forms of discrimination. MEPs all had similar mobilizing speeches affirming that we as young people have a voice and that we should seek to make change. It is through cooperation and collaboration, when top-down and bottom-up approaches work hand in hand, that change can be achieved.
Overall, this week has been intellectually stimulating. Discussions with other young people have only confirmed our belief that effective migration policies and integration processes are necessary for the authentic development and empowerment of migrants and refugees. This would be as beneficial to them as to the host countries. The testimonies of all participants, the passion and implication inspired everyone to continue to raise awareness and make our societies more inclusive.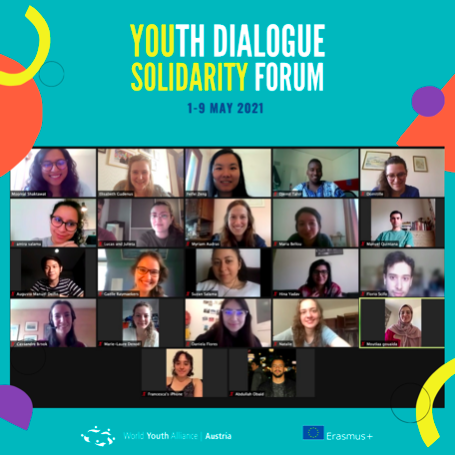 [su_divider top="no" size="1″]
Published: May 29, 2021
Written by Cassandre Brook, a participant in WYAE's Youth Dialogue Solidarity Forum
[/su_tab]
[su_tab title="French"]
Du 1er au 9 mai, j'ai eu la chance de participer au Forum de solidarité du Dialogue des jeunes sur le thème de la migration dans l'Union européenne.
Cet événement était organisé par l'Alliance mondiale de la jeunesse, une organisation regroupant des jeunes européens qui promeut la dignité humaine par le biais d'actions de plaidoyer et de sensibilisation. Le thème de la migration et des réfugiés m'a tout de suite intéressée ayant notamment rédigé mon mémoire de master sur l'intégration des réfugiés via l'entrepreneuriat en France, au Royaume-Uni et en Belgique. Je me suis par ailleurs engagée dans deux associations qui travaillent pour les réfugiés leur proposant des activités de loisirs et en leur donnant accès à un réseau professionnel afin de faciliter leur intégration dans le monde du travail.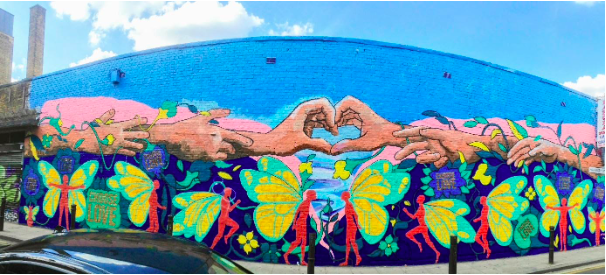 L'objectif du Forum était de nous sensibiliser à la situation et aux conditions des jeunes migrants et réfugiés dans chacun des pays participants, de nous donner des connaissances sur le processus d'élaboration des politiques européennes et de créer un dialogue sur les défis et les solutions potentielles sur ce sujet. L'équipe organisatrice a immédiatement donné le ton en alliant professionnalisme, bienveillance, interaction et fun. Réunissant une quarantaine de participants en ligne, nous avons rencontré des personnes engagées telles que des membres du Parlement européen de Belgique et d'Italie, ainsi que des avocats et des responsables d'ONG.
Dès le début, j'ai été agréablement surprise par la diversité du groupe de jeunes : nous habitions dans différents pays européens (principalement la France, la Belgique, l'Autriche, le Portugal, l'Italie et l'Espagne), nous venions d'horizons, de cultures, de religions et de parcours professionnels variés, certains étaient eux-mêmes des migrants ou des enfants de migrants, et nous étions engagés d'une manière ou d'une autre en faveur des migrants et des réfugiés en tant que bénévole promouvant les droits des migrants, ou avocat spécialisé dans les questions de migration et de protection des enfants, etc. Chacun d'entre nous a ajouté une touche personnelle, en racontant parfois sa propre histoire ou celle des personnes qu'il.elle soutenait par des actions de bénévolat, rendant les conversations très riches.
La migration est un processus complexe et à long terme : à travers nos discussions au sein du groupe et avec différents intervenants tels que Saskia Bricmont – membre belge du Parlement européen -, Brendo Benifei – membre italien du Parlement européen – nous avons tous pris conscience des défis. Le point de vue des membres du Parlement européen nous a aidé à mieux comprendre les politiques migratoires européennes, les processus décisionnels et les défis et solutions qui sont aujourd'hui sur la table. Pendant la semaine, en sous-groupes, nous avons été amenés à rédiger une directive concernant la migration et l'importance de l'intégration économique, l'intégration sociale, la santé, l'éducation et la protection des mineurs. Les échanges ont été vivants et il est apparu clairement que toutes ces thématiques se recoupaient et qu'une politique unique ne serait ni réaliste ni efficace.
Tout être humain devrait avoir le droit de se déplacer : tout au long de la semaine, nous avons partagé la même conviction que la liberté de mouvement à l'intérieur d'un pays et entre les pays devrait être un droit fondamental. Les personnes souhaitant se déplacer d'un pays à l'autre, souhaitant s'intégrer, travailler, créer une entreprise, aller à l'université, accéder aux soins de santé dans un pays autre que leur pays d'origine devraient avoir le droit de le faire et les gouvernements devraient mettre en place des mesures pour améliorer et participer à ce processus. Nous avons été marqués par les interventions de personnes travaillant sur le terrain, comme Charlie Chappers, fondateur de l'ONG Mobile Refugee Support, et Rosalie Buyaerts, étudiante rédigeant sa thèse sur un camp de réfugiés en République Démocratique du Congo. Leur travail de soutien, d'aide, de formation, d'accompagnement apparait plus que pertinent aujourd'hui comme il le sera à l'avenir, avec l'évolution des contextes géopolitiques, sociaux, économiques et environnementaux.
Chacun a un rôle à jouer : l'un des principaux enseignements de cette semaine est que non seulement l'Union européenne, les députés européens, les gouvernements nationaux, les associations, les ONG, les entreprises ont un rôle à jouer, mais que nous, les jeunes, pouvons agir pour cette cause, notamment en s'engageant sur le terrain, se formant pour accompagner ce public dans leurs démarches, en changeant les regards et en luttant contre toute forme de discrimination. Les députés européens ont tous tenu des discours mobilisateurs, affirmant que nous, les jeunes, avons une voix et que nous devons chercher à faire changer les paradigmes. C'est en coopérant et collaborant avec les différents acteurs que le changement peut être réalisé.
Dans l'ensemble, cette semaine a été intellectuellement stimulante. Les discussions avec les autres jeunes n'ont fait que confirmer notre conviction que des politiques migratoires et des processus d'intégration efficaces sont nécessaires au développement et à l'émancipation des migrants et des réfugiés. Cela serait autant bénéfique pour eux que pour les pays d'accueil. Les témoignages de tous les participants, leur passion et leur implication ont été inspirants pour chacun et ont appuyé notre volonté à continuer à sensibiliser et à construire une société plus inclusive.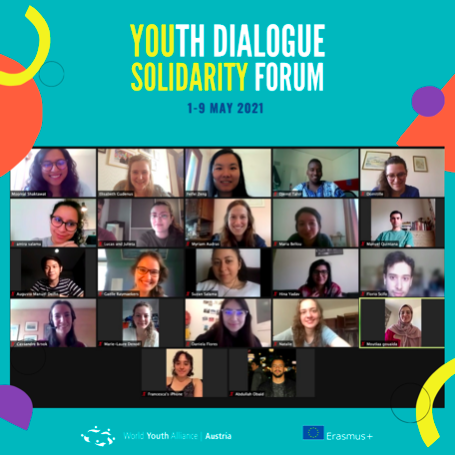 [su_divider top="no" size="1″]
Publié: 29 mai 2021
Ecrit par Cassandre Brook, un participant au Forum de Solidarité Dialogue Jeunesse de la WYAE
[/su_tab] [/su_tabs]