It was the 3rd of September 2018 when I landed at JFK airport in New York. It was a totally different country and environment from the one I was born, raised, and used to. It was a moment I had been anticipating since I received the congratulatory email on winning the competitive Vanessa Cherese Scholarship Fund (VCSF) 2017. The VCSF, a scholarship intended for one African youth to undertake a three-month internship at WYA Headquarters and have access to the international arena in the UN, had finally began.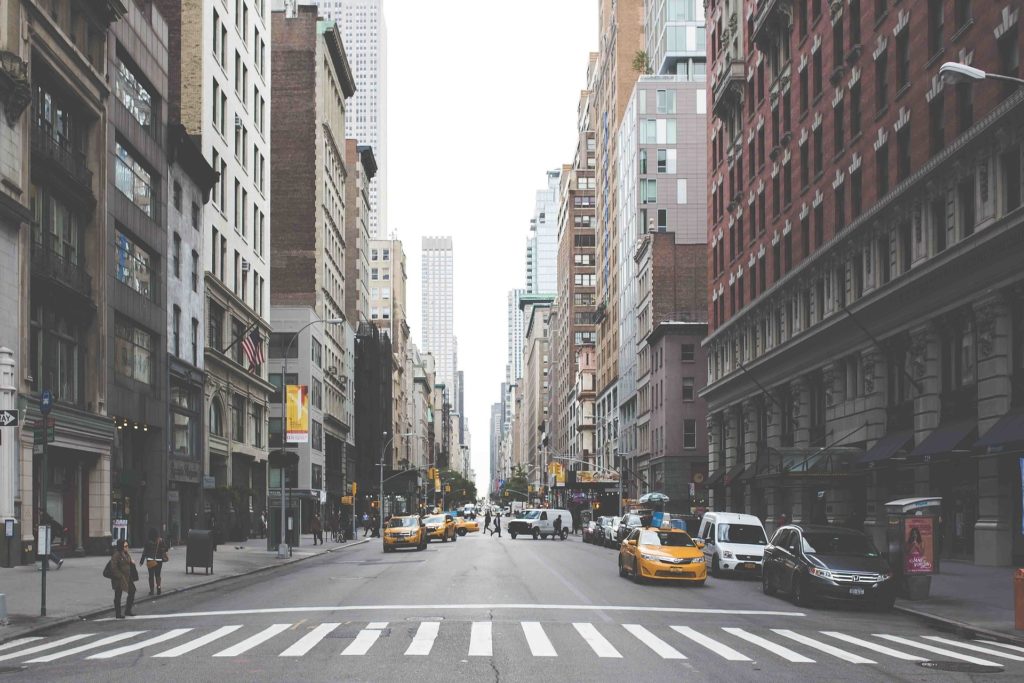 At that moment, I knew this was going to be a memorable experience. As such, I mentally prepared myself to learn new things and share my WYA journey with the other selected batch interns. I was also well set and ready for the fun that was to come with living with people from diverse backgrounds, languages, and cultures.
From what I had been told by the WYA Africa Regional Director and Regional Director of Operations, not only will this be an experience for growth, training and learning, it will also be one of the most interesting experiences of my life.
On my way to the WYA Headquarters, I got to have a general glimpse of New York City from the taxi I was in. I was fascinated by the height of the skyscrapers, the organized transportation system, infrastructure and shocked by the lack of trees and dust.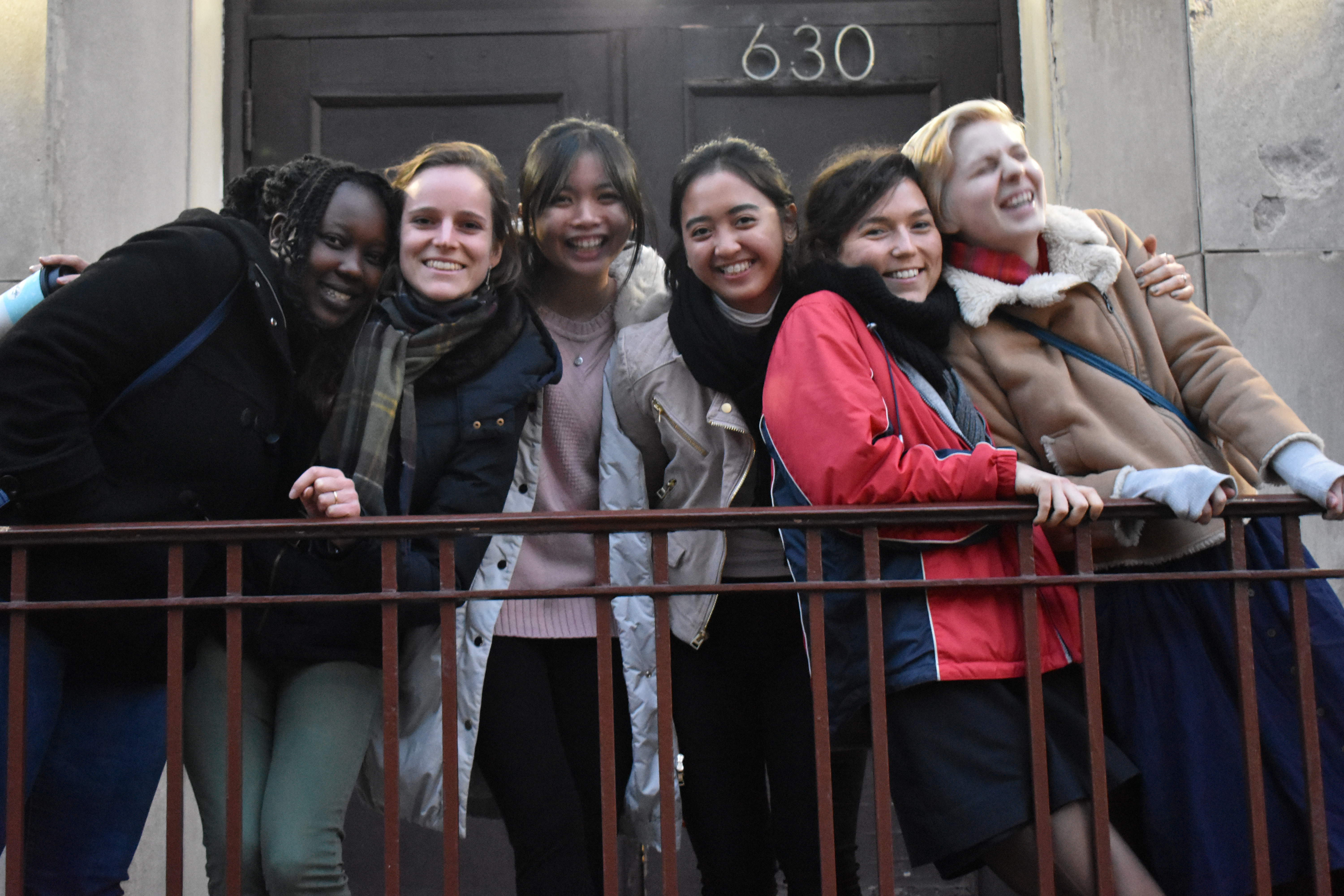 Upon arriving at the WYA office, I was warmly received at the door by my dear friend and supervisor, WYA President Lord Pomperada. Later on, he ushered me to where the other interns and staff were, gave introductions and then a house tour. I got to meet people from different nationalities and cultures of the world, hailing from Canada (Kathleen), USA (Clare), the Philippines (Nelly and MG) and Belgium (Stéphanie).
As a Headquarters and Advocacy intern, I came to learn more from the international arena and the role the youth can take to influence policy. I have gone through intense advocacy language and writing training which are mirrored and found in WYA's Certified Training Program and the various research in the WYA white papers.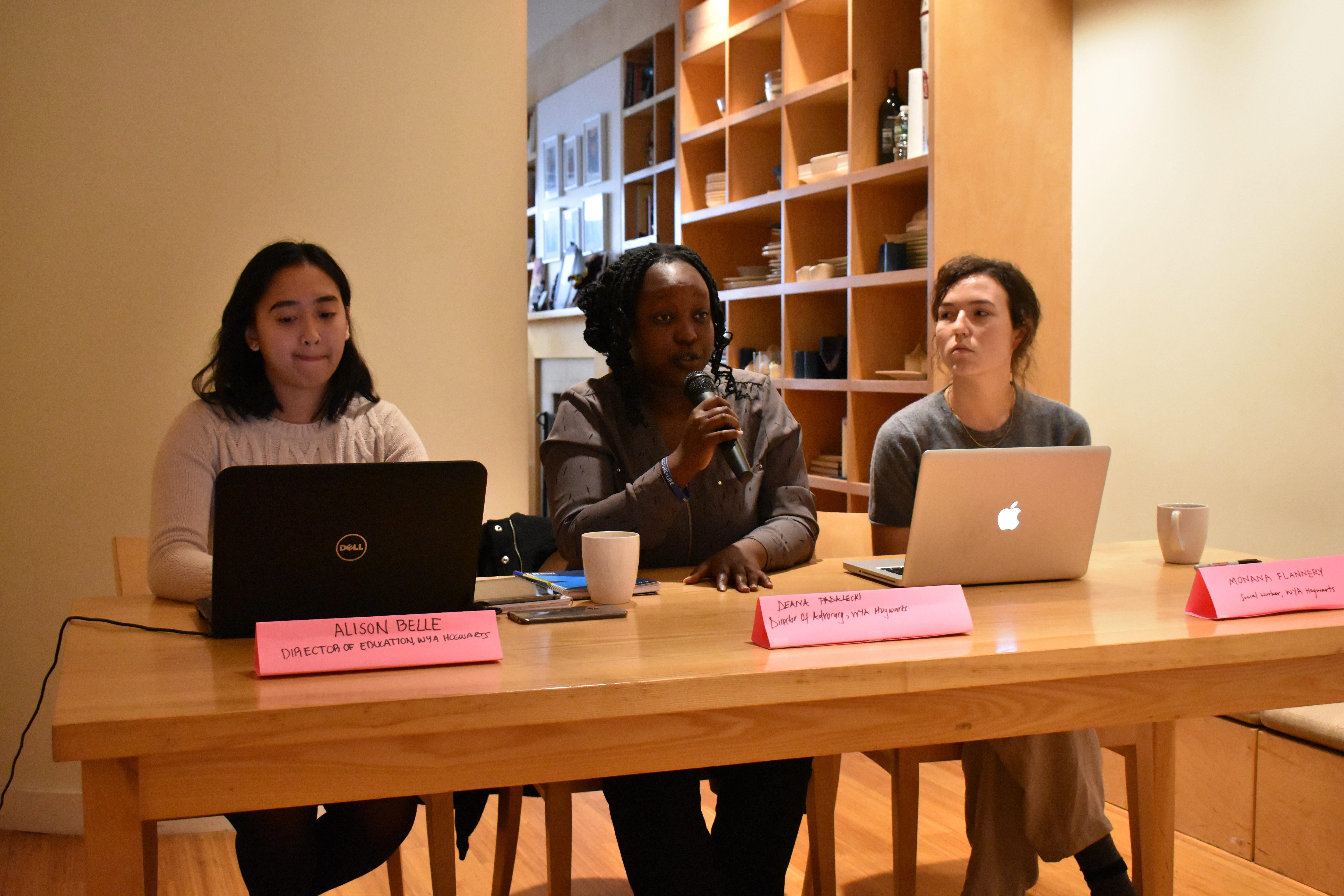 Under guidance and direction, I was entrusted by the Director of Advocacy Nadja Wolfe to write commission statements for the upcoming Commission conferences at the UN next year on behalf of the organization. This was a very teachable and memorable experience which made me excited and thrilled as all the diplomatic writing skills I had been taught and learnt in school was being put to test in the real world.
I got to learn that there was more than just writing for the sake of it. I got to learn and experience firsthand the importance of the work WYA does at the UN, the policies the organization advocates for and it brought me nothing but sheer joy to know that I took part in it and will continue to do so. It was during the writing of these statements that I understood the effects policies can have on us as human beings when the dignity of the person is not put at the center of each policy, especially during interpretation.
It was here that my mind was broadened to new perspectives of looking at things, the do's and don'ts when it came to writing statements, and most importantly, the clarity of the intended message.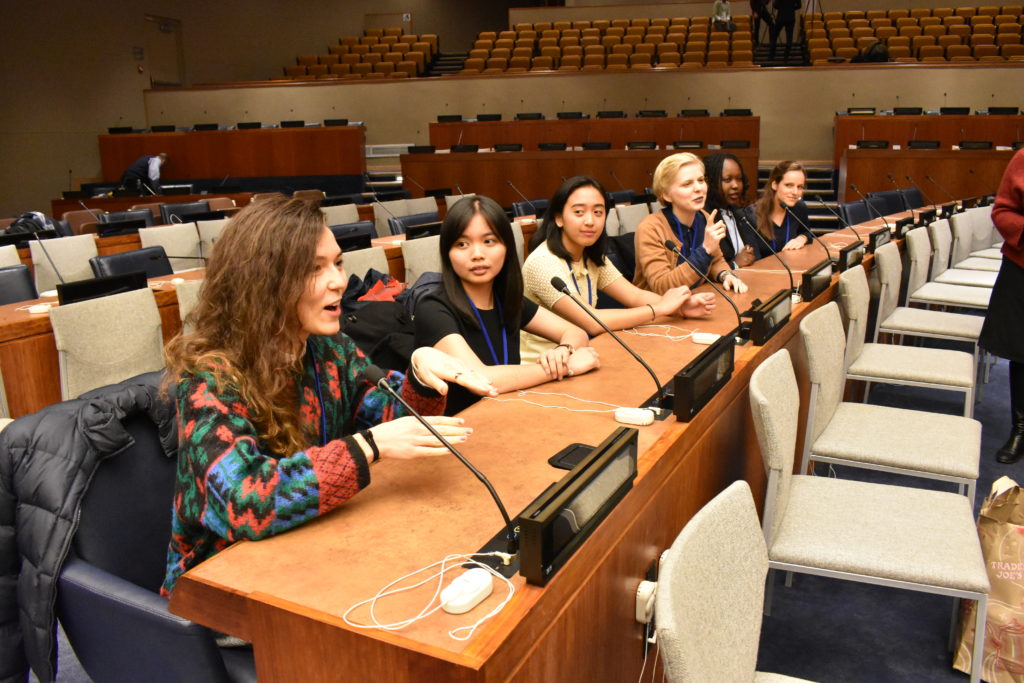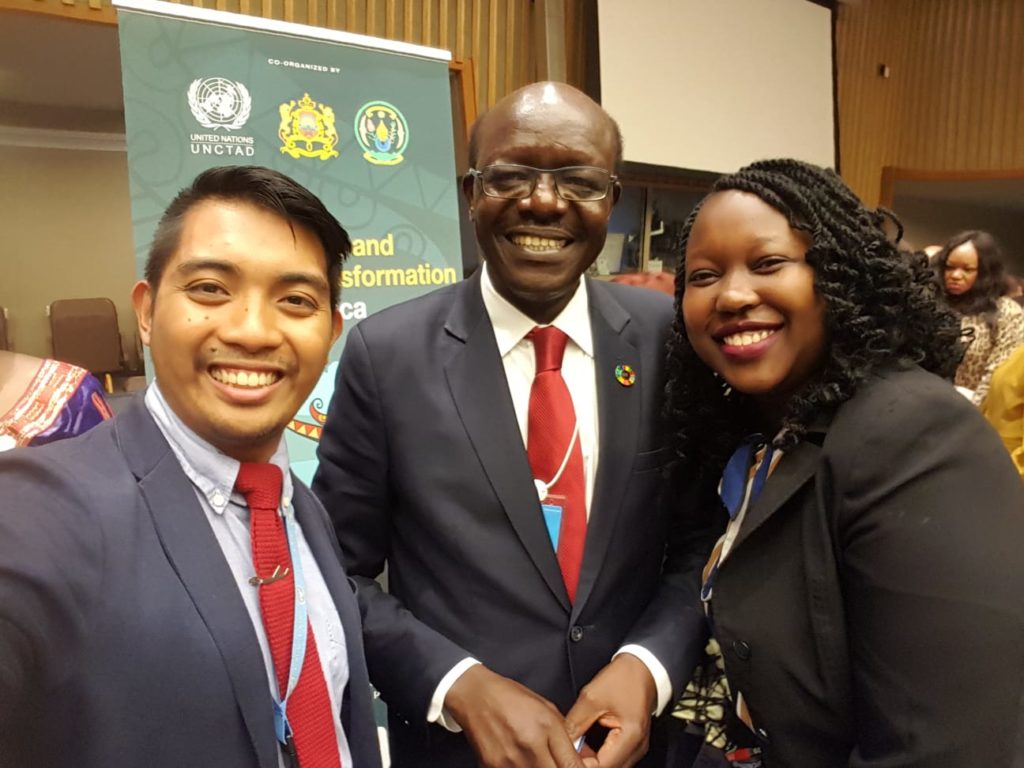 On the third week of our internship, we received our UN passes which gave us full ground access to attend the UN for the duration of the internship. I got to attend several High Panel meetings such as the High Panel Meeting on Migration and Development where I got to meet an influential figure from my home country Dr. Mukhyisa Kituyi, the Secretary General of UNCTAD. I also was able to attend the 70th anniversary of the UDHR hosted by the UN Headquarters and the Holy See and I got to meet remarkable influential thinkers in the field of international law and human rights such as Mary Ann Glendon and Paolo Carrozza who advocate that the notion of laws and policies must revolve around the dignity of the human person.
Along with my advocacy training, I was taken through intensive and thorough project management training as I got to work on various programs like the WYA Birthday Ball, Emerging Leaders Conference, International Solidarity Forum, Manhattan International Film Festival, and Christmas party. These greatly improved my professional and interpersonal skills.
I also became more involved in organizing dignity projects, networking projects, handling social media (which I'm getting the hang of 😊), dinners and surprise birthday celebrations alongside administrative office training. Because of these, I worked closely and interacted with my fellow interns and the staff which in turn created and solidified strong relationships.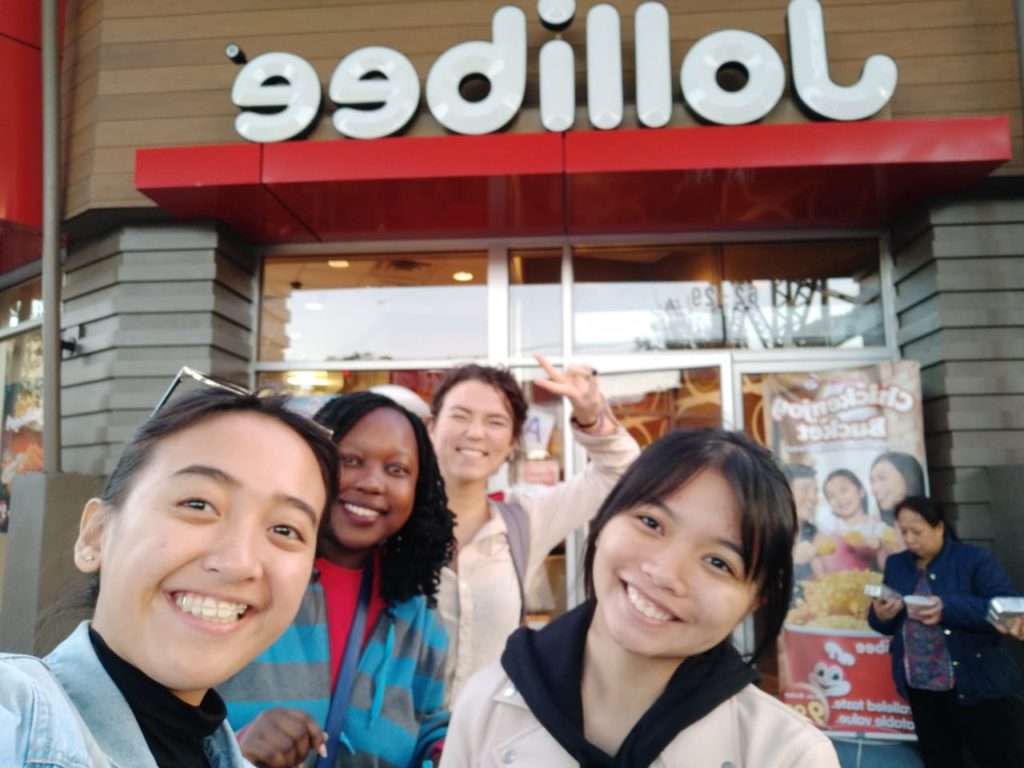 As time went by, I got to learn various norms and traditions from their cultures ranging from their favorite local food and drink to preferred music as we communally helped prepare indigenous foods and delicacies. We had various talks ranging from professional preferences and experiences to personal life and future plans. It is these simple things that make me grateful, fortunate and pleased to have met and associated with the ladies in this batch. I will forever have these memories engraved in my mind.
As the weekend would creep in, my fellow interns and I would make use of the time and have UBE (ultimate bonding experiences) by exploring the city that never sleeps. We'll go to plays, art exhibitions, youth gatherings, dance classes, thrift shops, diners, cafes, and 0.99$ pizza joints (something that became more of a custom). We also went to the park to relax and breath in fresh air, a cultural norm that I found both fascinating and amusing as I got to note the difference of my culture and theirs. We made a list to go to the "must visit places in New York" such as the Times Square, Rockefeller building, Bryant Park, Central Park, and the Brooklyn Bridge (to name a few).

As time went by, I got to appreciate the connection, honesty, assistance, hard work, ingenuity, and inspiration among my fellow interns since the first day we met.
I am confident that the lessons learnt through this internship experience is fundamental in molding me to becoming who I am meant to be tomorrow. It brings tears to my eyes when I think that in the next couple of weeks I will be saying goodbye. But since life is all about growth and experiencing new things, one must make mistakes, learn from them, and become the best version of who you can be professionally and personally.
As I plan to go back home, I am looking forward to put all I learnt by continuing to work with WYA Africa as a Certified Trainer for the High School clubs and chapters. As I get to mentor them, I hope to let them see their worth and the positive impact they can have in fostering a culture of integral and authentic development.
I will also continue to engage more in WYAA activities and programs at a National level as a member and officer of the Kenya National Committee.
I would like to send my utmost gratitude to all who donated and helped finance my trip to New York City to undertake my internship and gain this experience. If it was not for all of you, none of this would be possible. My gratefulness is inclusive of all those who supported and encouraged me to apply. To those who mentored me during my internship period from staff to interns, I say Asante Sana and may the Almighty God bless you as you continue to support, encourage, and mentor those who will come after me. Once again, Asanteni Sana and Muchas Gracias for enabling and supporting me in living and fulfilling Vanessa's dream for the African youth. It means a lot to me, more than words can ever express.
[su_divider top="no" size="1″]
Written by Pamella Oddotte, the recipient of the 2017 Vanessa Cherese Scholarship Fund and a WYA Headquarters 2018 Fall Intern from Kenya