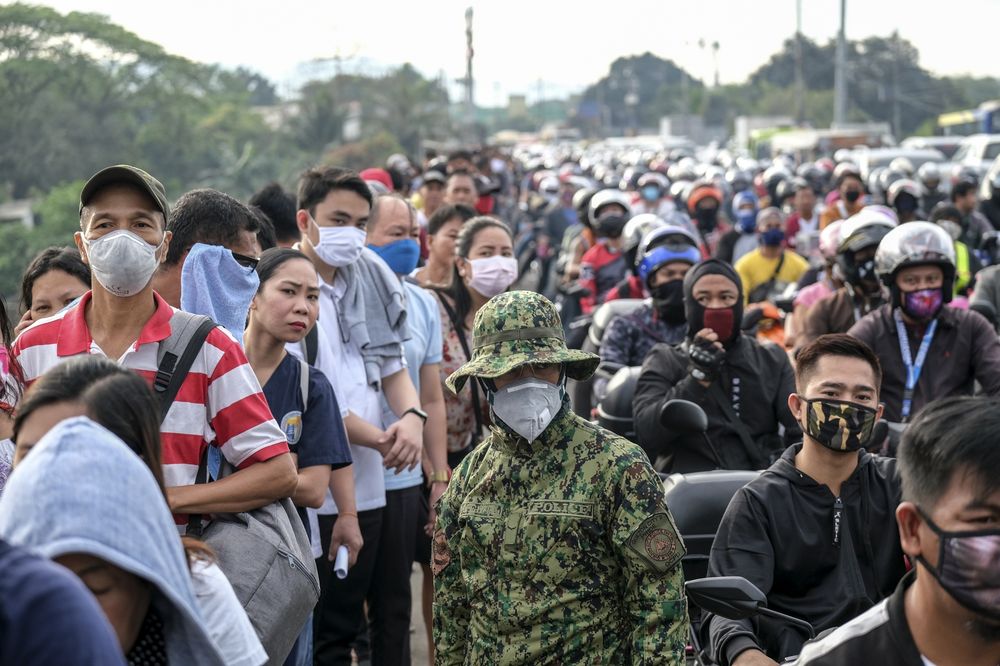 (Uploaded on Bloomberg | Photographer: Veejay Villafranca/Bloomberg)
Who would have thought that in a month's time, the number of people infected with COVID-19 here in the Philippines would exponentially rise? With cases being less than forty during the first week of March, those who are sick already totalled to thousands as the month ended. Three weeks since a community quarantine has been declared in the country and it seems that people get more uneasy and worried as cases continue to rise. It would be an understatement to say that the next weeks pose uncertainty, fear, and anxiety.
One night while I was having dinner with my family, I felt the disbelief in my parents' voices, who are both baby boomers, when they shared how the crisis is the first of its kind in their experience. The community quarantine made everyone come home and ever since the first day, there was no breakfast, lunch, or dinner when we would talk about how much the cases have risen, how many have been recovered, and how many did not make it. We would converse how a droplet, invisible to the naked eye, can leave such horrendous effects to society in a wide array of facets like the economy, religion, politics, and education. For almost a month now, we are in a standstill seemingly blind to what tomorrow might bring. Beyond the turmoil the global arena is hurdling with, I then thought to myself, how can we foster peace in circumstances and conditions where we, ourselves, can hardly understand if we are still mentally and emotionally fine and afloat? Are we still free or are we slowly being led to a dungeon where shackles of injustice, hostility, and prejudice will keep us bounded?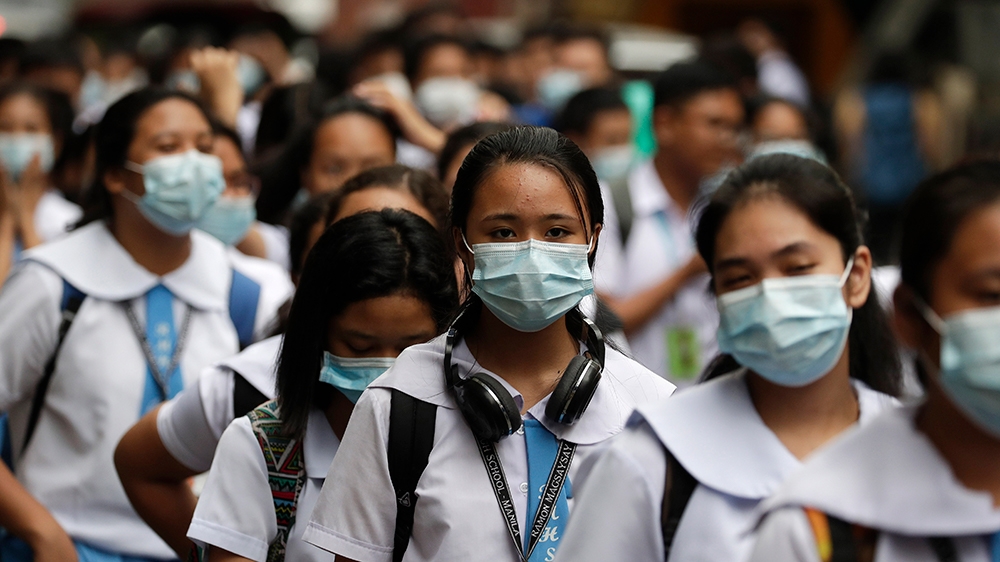 (Uploaded on Aljazeera | February 2, 2020)
When I took WYA's Track A Training, I learned that peace signifies harmony, order, equilibrium, and tranquillity. How can we say that the world is in harmony when populations begin to despise governments thinking they are not doing enough? When they begin to protest because they have nothing more to eat? How can we say that we are in order when government officials point fingers and blame each other? When bureaucracies lead to dysfunctional systems? How can we say that we are in equilibrium and tranquillity when more patients die than recover? Charles Malik, in his Introduction to the "Man in the Struggle for Peace", explained how it is in struggling that we truly exist. It can be drawn out from his piece that we struggle because we are uncertain if the choices we make are the right ones, because we care about the consequences of our actions, and because we are free and is in constant need for truth. In a time of a global emergency, government leaders, humanitarian and socio-civic organizations, communities including ourselves, and other key actors and stakeholders must be one in struggling.
We struggle because we are free and it is in being so that we can attain peace if and only if we are cautious and mindful enough for freedom not to fall into self-interest. A monk, William of Ockham, once said that attaining what's good for everyone can never be achieved if people working for a common cause only act out of their own particular wants. Despite the noise in social media, differences in views and perceptions among people, and the fretfulness of hearing the rising number of deaths, we must continue to be in touch with the world and be one in its struggle. We have to know where we are each day and what we can do, within and outside the confines of our homes. As much as the crisis troubles us, let us be mindful that we are always made for excellence and that it is in being free that we can do things right and excellently. This is what George Weigel in his "Two Ideas of Freedom" highlighted when he wrote how St. Thomas Aquinas explained that even in the most trying and troubling times, freedom is our ability to act wisely and rightly. Amid a pandemic, this is the least we can do.
We can say that the world has endured more than enough of the consequences of our irresponsibility and perhaps even irrationality, the crisis we are battling with tells us that. However, no matter how much we willow in grief and remorse over the sufferings we see around us, let us be mindful that peace is attainable even in the most distressing times. All it takes is for us to make the most out of our freedom to do what's excellent for the common good. We can attest to this by witnessing how our doctors, nurses, medical workers, grocery staff, pharmacists, police and military personnel, humanitarian workers, janitors and janitresses, bank employees, and many more others report to duty in the frontline despite the risk and terror a fatal virus brings. They are the ones who work around the clock for harmony, order, equilibrium, and tranquillity – what peace is. Moreover, as it is irrefutably true that nations, leaders, and its people are most prone to injustices, hostilities, and prejudices in an event of an overwhelming crisis, we can always do our part as free beings by ensuring that the welfare of the human person is always at the center of our policies and interventions. In fostering peace through our freedom to always do what's brilliant and right, it is our duty to unwaveringly remind those in positions of power and influence that every citizen entrusted to their care has intrinsic and inviolable dignity.
---
Published: May 7, 2020
Written by Kleine Abrugena, World Youth Alliance CTP Trainer
Read our WYA President's Statement of Solidarity amidst the COVID-19 Global Pandemic here