[su_tabs active="4″][su_tab title="English"]
Hi dear readers! I am Josipa Mikić, a member of the World Youth Alliance Croatia and today I will share with you my experience of participating in an Erasmus project. I hope that you will learn something from my testimony and that it will encourage you to participate in projects organized by the World Youth Alliance.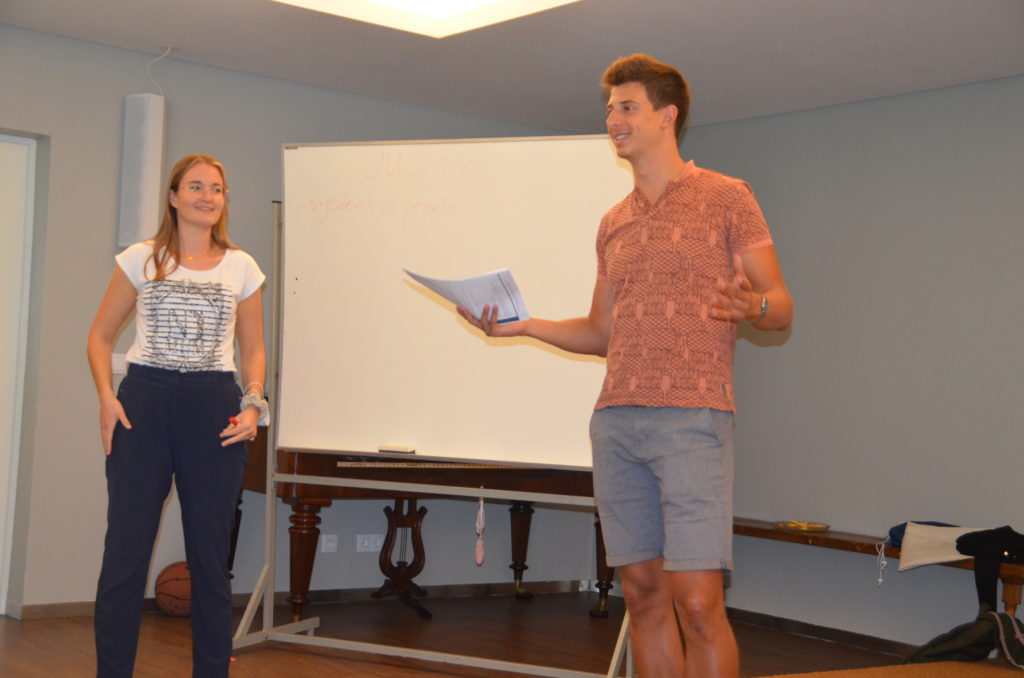 About a month ago, the Why (e)U project was held. It is an Erasmus project held by the World Youth Alliance Portugal in beautiful Lisbon. Numerous European countries participated in the project: Austria, Germany, Belgium, Spain, Portugal and of course Croatia.
In addition to meeting many wonderful and interesting people from different countries, we did a lot of educational work on this project and learned a lot. As is usually the case at World Youth Alliance events and projects, the topics focused on human dignity, international law, justice, solidarity, and freedom. I really liked the way we dealt with these topics, and that is that we were divided into groups according to the countries we come from and got one topic each and we had to deal with it in the context of our country according to current issues applying to us, young people. I especially liked this way of working because we got the opportunity to get to know people from our countries who share our views and ideals. The Croatian team was given the topic of justice, which prompted a very constructive, serious, but also interesting conversation within our group about the situation in Croatia. When all the groups agreed, the presentation of the results of the discussions followed. I enjoyed watching how many smart young people there are. Also, in this way I got to know the problems of other states and realized that even those seemingly perfect states have their problems. I was most impressed by the representative of Belgium because I was not aware of the divisions within Belgium.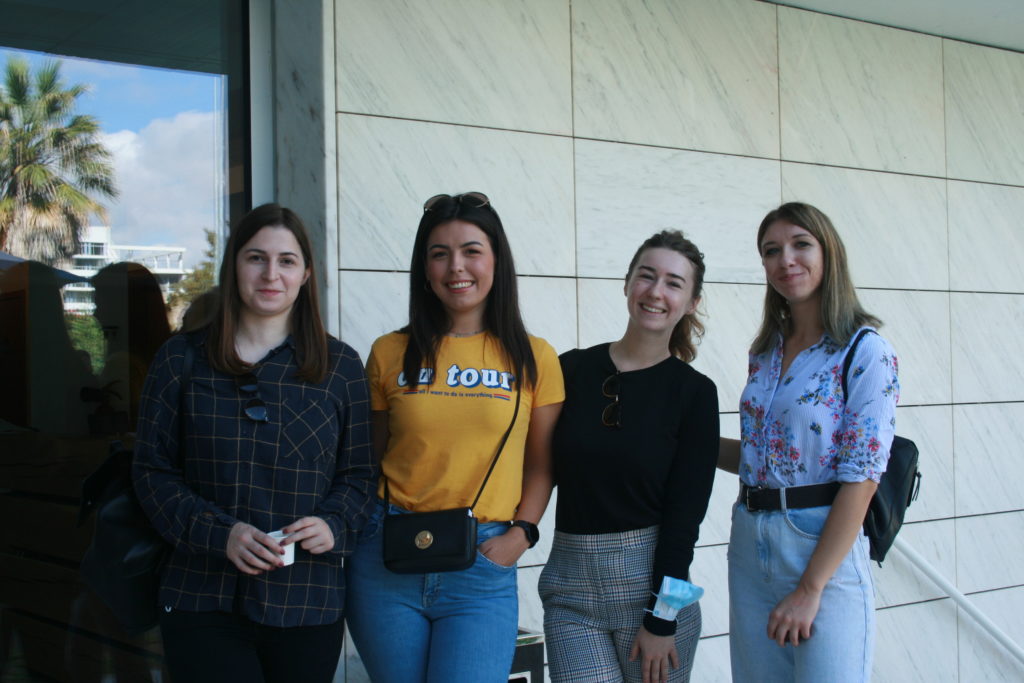 We also talked about important people who fought for fundamental human values. We researched their lives and then presented it to other groups. We were mixed in this group work and that's why it was especially interesting. We got to know each other more and exchanged ideas. What I would especially like to point out is the analysis of the articles. In the groups, we received individual articles that have certain shortcomings and we had to detect and explain them. This task was especially pleasant and interesting because we analyzed the articles in a beautiful park by the lake.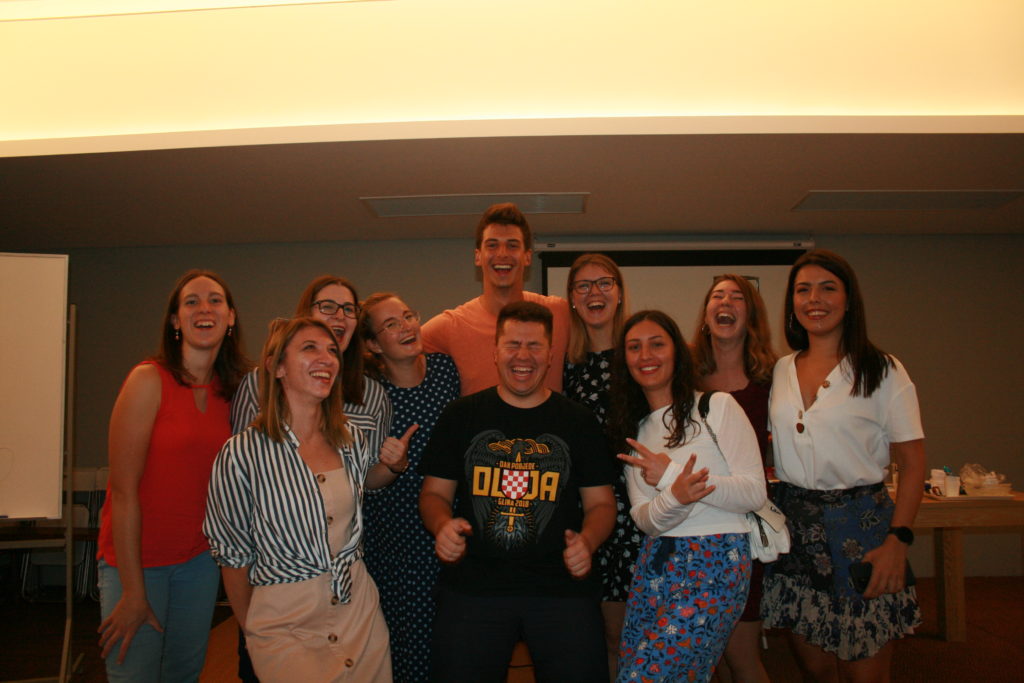 In describing these few activities, I have always kept in mind that words are not enough to explain and describe the knowledge, values, and important experience we have gained through this project. Spending five days in another country, in beautiful Portugal, learning about important social issues and their potential solutions is not something that can be described, it can only be experienced. Finally, I would like to add that nothing in this Erasmus project would have been so good if it had not been for the WYA Portugal team, which with its positivity and cheerfulness only contributed to the excellent activities of the project.
[su_divider top="no" margin="0″]
Published: November 25, 2021
Written by Josipa Mikić, Member of World Youth Alliance Croatia and participant of the Why (e)U project.
[/su_tab]
[su_tab title="Croatian"]
Bok dragi čitatelji! Ja sam Josipa Mikić, članica World Youth Alliance Croatia i danas ću s vama podijeliti svoje iskustvo sudjelovanja na jednom Erasmus projektu. Nadam se da ćete naučiti nešto iz ove moje objave i da će vas ona potaknuti na sudjelovanje u projektima koje organizira World Youth Alliance.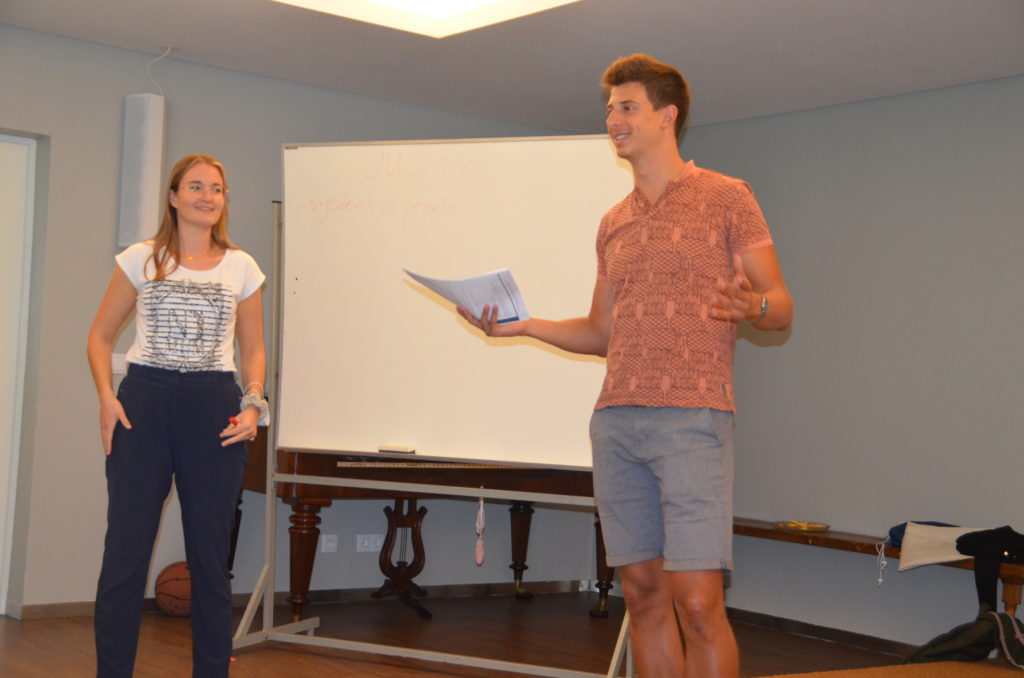 Prije otprilike mjesec dana održan je Why eU? Projekt. Riječ je o Erasmus projektu kojega je održala World Youth Alliance Portugal u prekrasnom Lisabonu. Na projektu su sudjelovale brojne zemlje Europe: Austrija, Njemačka, Belgija, Španjolska, Portugal i naravno Hrvatska.
Osim upoznavanja mnoštva divnih i zanimljivih ljudi iz različitih zemalja, na ovom smo projektu svašta edukativno radili i mnogo toga naučili. Kao što to obično biva na događijma i projektima World Youth Alliance, teme su bile fokusirane na ljudsko dostojanstvo, međunarodno pravo, pravdu, solidarnost, slobodu i slično. Jako mi se svidio način na koji smo obrađivali ove teme, a to je da smo podijeljeni u grupama prema zemljama iz kojih dolazimo dobili po jednu temu i morali smo ju obraditi u kontekstu naše zemlje prema aktualnim problemima koji muče nas mlade. Osobito mi se svidio ovakav način rada jer smo dobili priliku dodatno upoznati ljude iz naših zemalja koji dijele naša stajališta i ideale. Hrvatski je tim dobio temu pravda, što je potaknulo vrlo konstruktivan, ozbiljan, ali i zanimljiv razgovor unutar naše grupe o stanju u Hrvatskoj. Kada su se sve grupe usuglasile, uslijedilo je predstavljanje rezultata rasprava. Uživala sam gledajući koliko pametnih mladih ljudi ima. Također, na ovaj način upoznala sam probleme drugih država i shvatila da i one naizgled savršene države imaju svojih problema. Najveći je dojam na mene ostavila predstavnica Belgije jer nisam bila svjesna o podijeljenosti unutar Belgije.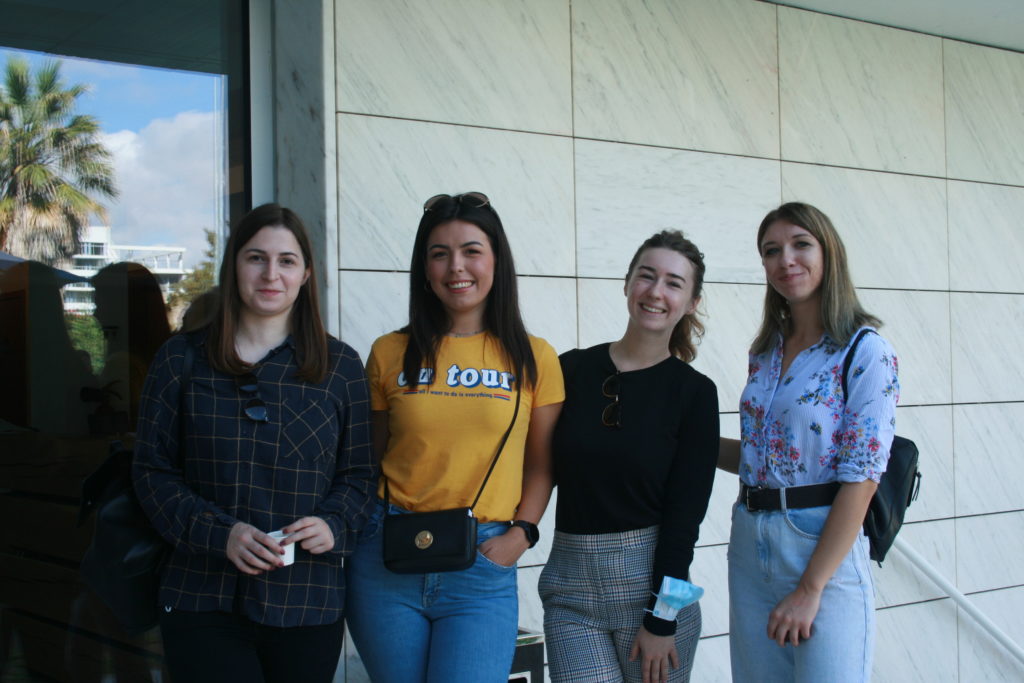 Također, razgovarali smo o važnim ljudima koji su se borili za temeljne ljudske vrijednosti. Istraživali smo o njihovim životima i predstavljali onda to drugim grupama. U ovom grupnom radu bili smo izmiješani i baš zbog toga je bilo posebno zanimljivo. Upoznali smo se više jedni između drugih i razmijenili ideje. Ono što bih još posebno istaknula jest analiza članaka. U grupama smo dobili pojedine članke koji imaju određene manjkavosti te smo ih trebali detektirati i obrazložiti. Ovaj je zadatak bio posebno ugodan i zanimljv jer smo analizu članaka vršili u prekrasnom parku kraj jezera.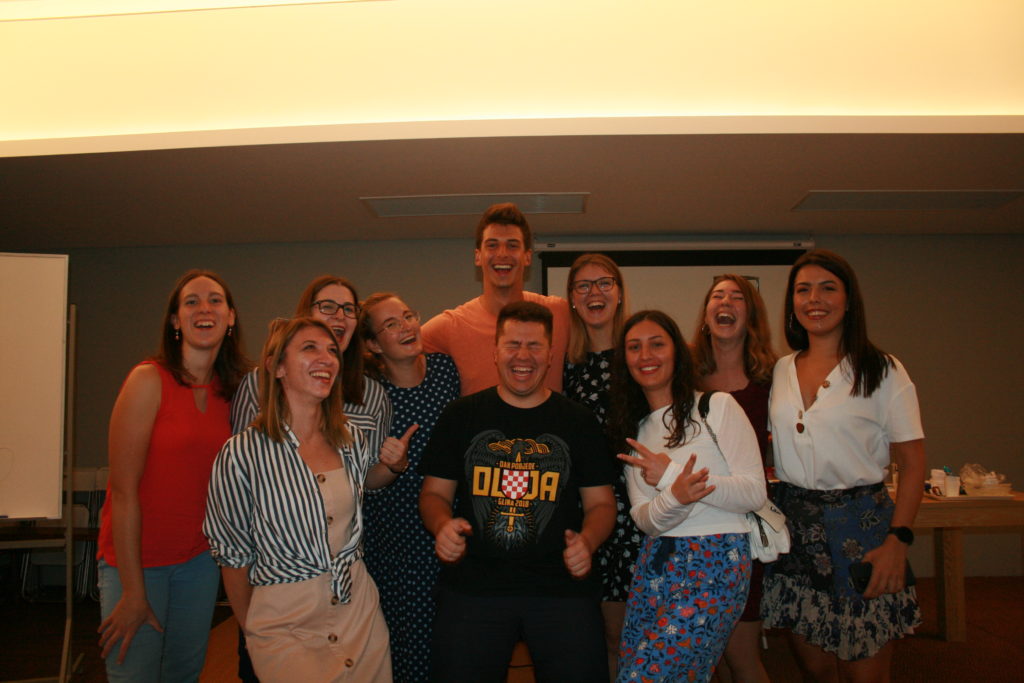 Opisujući ovih nekoliko aktivnosti, stalno sam imala na umu kako riječi nisu dovoljne za objasniti i opisati znanje, vrijednosti i važno iskustvo koje smo stekli kroz ovaj projekt. Provesti pet dana u drugoj zemlji, u prekrasnom Portugalu, učeći o važnim društvenim pitanjima i njihovim potencijalnim rješenjima nije nešto što se može opisati, to se može samo doživjeti. Za kraj bih dodala da ništa u ovom Erasmus projektu ne bi bilo tako dobro da iza njega nije stajao tim WYA Portugal koji je svojom pozitivnošću i vedrinom samo doprinijeo odličnim aktivnostima projekta.
[su_divider top="no" margin="0″]
Objavljeno: 25. studenog 2021
Napisala Josipa Mikić, članica Svjetskog saveza mladih Hrvatska i sudionica projekta Zašto (e)U.
[/su_tab] [/su_tabs]