I started off 2020 with a promise to myself that was going to be everyone's year – that all our plans and aspirations will finally be realized during this year. Unknowingly, this positive outlook was tainted by the emergence of a disease that continues to devastate relationships, force people out of their jobs, and face every single day with great uncertainty.
We were all shocked. The unprecedented emergence of COVID-19 held all our goals to a halt. All are at a standstill while we wait for the disease to be controlled. As a travel blogger and a 'frontliner' at the same time, I have known that my purpose is to let others feel that they matter – no one should be left behind.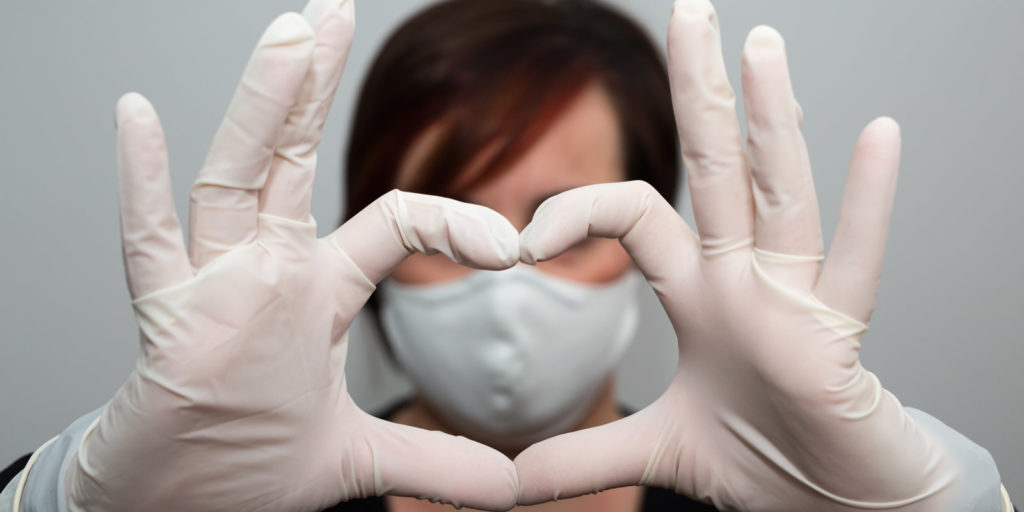 (Photo from Shutterstock.com / Gabor Tokodi)
Having taken the Certified Training Program in 2016, the program had opened my eyes that human dignity is something innate in a person and that it can't be taken away. With the dignity that is present within each and every one, it is also our responsibility to develop through it. In these pressing times where the world seems to be at a pause, it is the perfect time for us to rethink and reevaluate what it is that we have to do in order to take care of one another.
In the Philippines for example, the term "bayanihan" (the spirit of communal unity and cooperation) means that people work hand-in-hand so that everyone in the society would get optimal benefits. With this, human dignity is manifested through concerted efforts in order to help others, especially the ones who need it the most. Volunteerism is one of the keys in order to promote human dignity as well.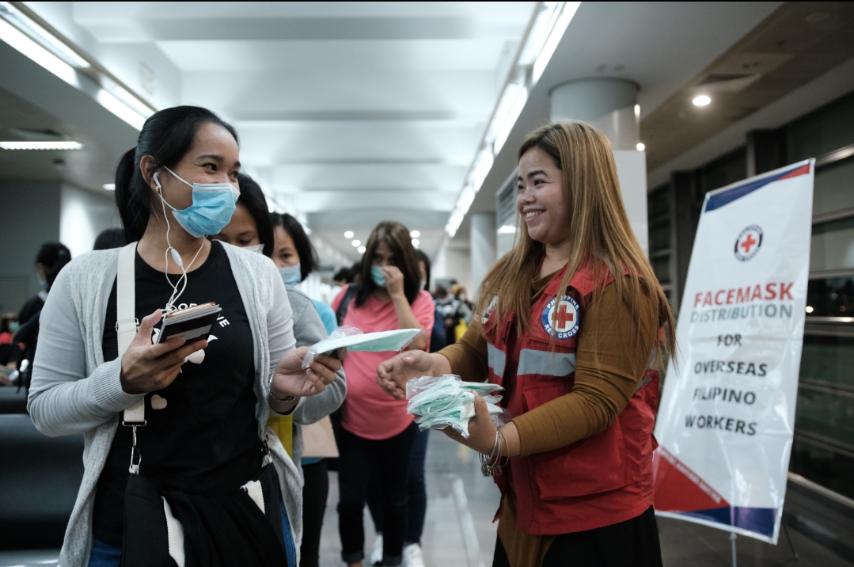 (Photo from the International Federation of Red Cross)
With the current situation we are in, it is also important to take care of our well-being, be it physically, spiritually, and mentally. It is also true that we cannot give what we do not have. So if we deprive ourselves the care we deserve, we cannot translate that care to others as well. Everything starts within us. We may not know what the new normal would bring but one thing is for sure – our dignity as humans is inalienable and it cannot be taken away from us.
We should not let injustice and impunity flourish in our society, but, we should promote and spread positivity and unity – two important traits that will help us face the uncertain future. We must participate in any way we can to help ease the effects brought about by this pandemic.
These are the times we need each other more than ever and it is also an opportunity for us show our care for others – through our selfless deeds. Many of us would probably question, "What makes the world go round?" My answer would be LOVE. This is not the time for us to point fingers at each other on who is to blame as it just exacerbates the gravity of the situation we are in, no matter where you are in the world.
Lastly, may we not forget the send our gratitude to everyone who are in the service of their respective professions – doctors, nurses, policemen, and everyone in between. This collective effort will surely payoff and everyone will surely benefit from it in the future. We would then see the importance of each and everyone's dignity and how it greatly influences our decisions in life – one day at a time.
---
Published: June 5, 2020
Written by Aldrick Z. Agpaoa, World Youth Alliance Certified Member, 2016
Want to take the Certified Training Program in our Asia Pacific office? You may now sign-up for batch 3 at bit.ly/apctp