COVID-19 has taken the world by surprise. It brings uncertainty to many of us as the rules of the game have been changed to prevent its spread.
At first, I felt this epidemic threat deprived us, the youth, from experiences we deserve. It suspended the age-appropriate privileges we've waited for a lifetime. This disease limits our socialization between computer or mobile screens. The rebel in me cries, "Where is the freedom?" At the end of the day, these precautionary measures deepen our understanding at what's at stake. I then realized it's for the common good.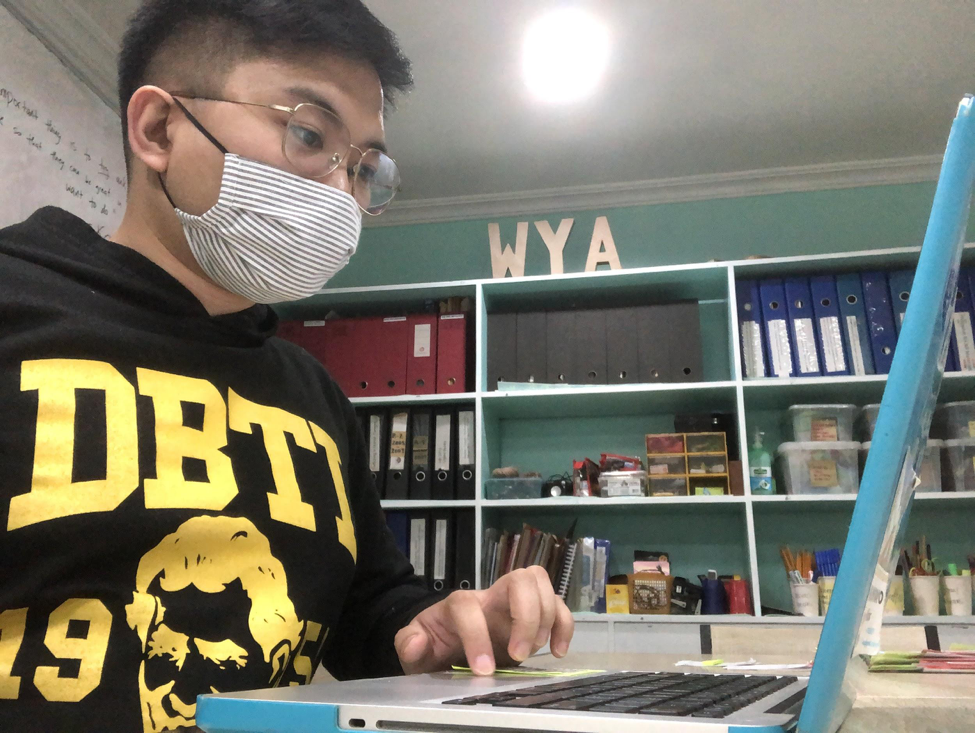 At WYA Asia Pacific office, we also exercise utmost caution from the spread of the disease.
Considering the common good, I am dismayed at the sheer indifference and hardened conscience of groups that use COVID-19 as an excuse to promote self-interest at the expense of recognizing others' human dignity. Some oppose repatriating their fellow citizens from countries with confirmed cases of COVID-19. There's even a stereotype that expatriates from the country where the disease originated are COVID-19 carriers. This disregards the thought if these expats didn't visit their country in recent memory. Others criticize initiatives assisting countries with confirmed cases. They tend to push realigning these initiatives for their country's benefit. I also lament the series of misinformation and disinformation lodged, triggering panic. For me, all these are like how our forefathers shunned the lepers in the biblical times.
Through WYA's Declaration on Health & Education, we emphasize, "the right of each person to the highest attainable standard of health. Health affects individuals' participation in the work and social spheres. Good health requires not only medical care, but also clean water, sanitation, good nutrition, psychological well being and the education necessary to comprehend medical advice and make informed decisions."
Furthermore, in the Declaration on Health & Sustainable Development, WYA lauds "approaches that promote healthier lifestyles and responsible behaviors, which foster authentic sustainable development." Moreso, "an accurate understanding of our global health needs is critical for person-centered development."
I wish to convey the gentle reminder to see the human dignity above the COVID-19. Bring back to collective memory that dignity is intrinsic, inalienable, and universal. Safeguarding health and well-being are not exclusive for or against a certain ethnic, religious, cultural, or economic background. The bottom line is that being a carrier of COVID-19 does not make anyone less of a human. There's a reason why human dignity and rights have been named that way. It has never been dubbed as "Human Without Illness" dignity and rights, and we should neither directly or indirectly allow such.
As a global family, and during these trying times, they need our empathy and compassion. Let us show solidarity in support of our brothers and sisters in humanity.
---
Published: April 1, 2020
Written by John Santeo Tamayo, Partnerships Committee Head of the WYAAP Philippine National Committee
Read our WYA President's Statement of Solidarity amidst the COVID-19 Global Pandemic here.