[su_tabs active="2″][su_tab title="English"]
Once upon a time, there was a place where people used to live in a bad mood all the time. Their daily routine was basically waking up and going straight to work and then back home and so on and so forth. However, there was a group of homeless people singing and dancing around a trash can fire right in the middle of the town at night. They shared their remaining food they gathered during the day no matter how scarce it was. Since people came back from their jobs tired, they got carried away and start throwing things and shouting insults to the homeless people. Unfortunately for the angry people, the homeless simply returned the objects they had thrown at them and responded to the insults with a huge smile. The next morning, the leader woke the homeless up through a euphoric singing and they went back to streets motivated to keep on, making simple things the best. People in town lived so stressed that a single pinch of happiness would pull their lives apart. At night, homeless people met up, shared food and danced around a bonfire over and over while angry people were driven crazy by these manifestations of happiness. And so, this was the daily routine of this town.
Finally, angry people got tired and met up with the mayor to fix the situation right away. "Someone has to beef this up," they yelled. Some wanted them out of the town, others asked for public force because of their "bad" behavior. Everything was clear now; it was a solid decision to get rid of them except for one guy in the back. The strange man stood up and said – "And… What if we start helping each other in the same way they do, so we will get to have better lives?" Everyone turned around to look at this guy surprised for what he just came up with. "What are you talking about fella? It would be impossible to have a more perfect life than ours," they cried out. "Hm, so you live a perfect life don't ya? Well I wanna know how many of you people are truly happy." Everyone laughed out loud arrogantly and then answered this obvious question. First, the mayor – "I'm the happiest man in this town. I have the two most expensive cars parked in front of my house, the biggest house in town by the way and the prettiest wife, now tell me what you got." – "What are you talking about! I'm the happiest man in town" an angry man yelled; "I got a diploma at the most prestigious university of this town, I own half of the biggest company and… the parties I've thrown are the reason why this is the happiest town," he boasted. And everyone continued to explain why they were happy so on and so forth until they finished and asked the strange guy in a contemptuous voice to explain his reasons why he was happy. – "I don't have two expensive cars; I barely ride an old bike. I don't have a diploma from a prestigious university, I took high school in one of my friend's garage. Still, I'm happy. Do you know why?" He continued and smiled; "Because I'm at peace with myself, because I appreciate little things such as the sunrise, the sunset or even the birdsong. I love to make people happy and motivate them to keep on. Life it's not easy you know. But it's about living each day as if it were the last." Everyone stared at him astonished for his words. There was an awkward silence until someone broke it and asked this guy who he was. – He smiled and said, "I'm the homeless people's leader. I wake up every morning to motivate them to keep on. I'm the one that returns those old shoes that you guys throw at us. I'm the one that responds your insults with smiles. I'm happy to see this homeless people dancing and celebrating little things. We help and live for each other and that, my dear neighbors, fills my soul."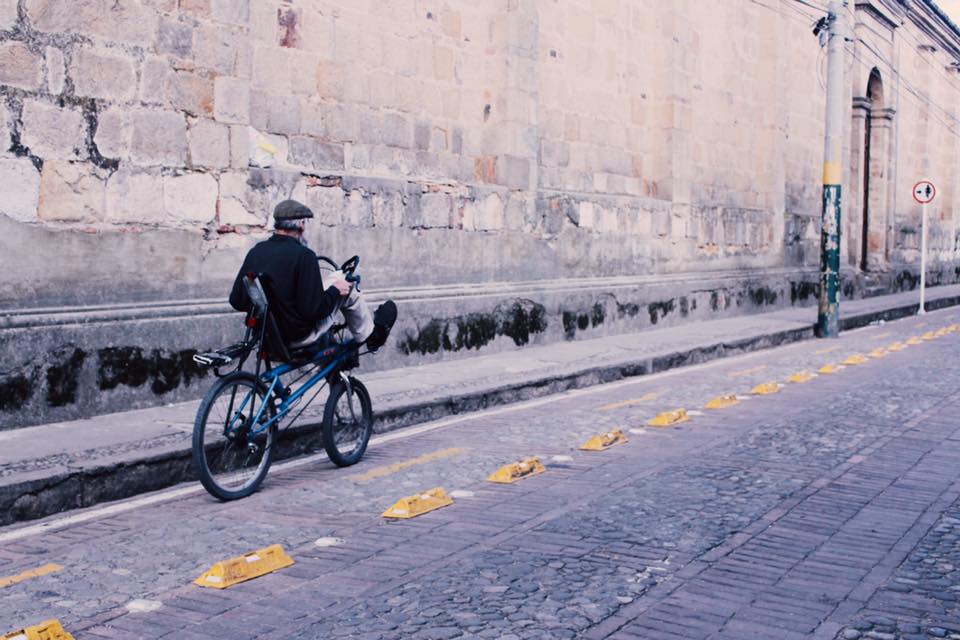 Now, what may we get about the a pursuit of happiness' meaning through this brief story? Are we truly happy? That is a good question everyone should ask to themselves. Take your time to think about it. We often hear happiness is temporary, perhaps ephemeral. But if it is something temporary, it could be anything but happiness because happiness must be permanent indeed. What is going on then? Well, we have been exposed to many ideas of what is it like to be happy that we ended up with a wrong concept, a notion that turned happiness into an impossibility.
On the one hand, Aristotle might be a good point of departure to analyze a twisted sense of happiness. In one of his biggest works "Nicomachean Ethics", Aristotle states "most men, and men of the most vulgar type, seem (not without some ground) to identify the good, or happiness, with pleasure; which is the reason why they love the life of enjoyment." For many, pleasure means happiness. That is, having a good time, physical goods and a superficial life. However the truth is, the concept of happiness goes beyond enjoyment inasmuch as living for pleasure would be a nonsense.
On the other hand, we need to analyze happiness from an impossibility perspective. As Jorge Bucay stated in one of his conferences, society has developed a mindset that makes happiness as an unattainable dream. According to this mindset, we must be in a constant pursuit of happiness no matter whether this search makes us unhappy. That is, working hard until you finally reach that "goal". Jorge conceives happiness as a state of mind itself. He says happiness could be this serene state that allows us to be at peace no matter what. In fact, it is not about agreeing with everything that happens in our lives but coping with the daily grind. Therefore, we should change that mindset and conceive happiness as a state of mind that could be here and now.
But, how to be happy? Perhaps this is the $500 million question. Facundo Cabral stated in an interview that simple things make us happy. He talked about the Happy City and how everyone was happy in this place. He said that people from this city were happy because the essence of this happiness are little things. At the end, these simple things turn out to be the most important. Just as The Homeless Leader saw happiness in a sunset or a birdsong, people from Happy City find happiness in helping and living for each other. Unfortunately, when it comes to our society, hatred is sowed on a daily basis and this wards off any possible state of serenity. Things like news, politics, world order, wars and so on; create apprehensiveness among us and pull us apart. This hesitates us to be at peace because sadly, one pound of evil is heavier than a pound of goodness in this world.
Consequently, the strange Man in the story was right. Everything that made those angry people "happy" were pleasures and physical goods. However, their daily life was miserable. The only happy person in this town was him along with his group of homeless people that had it all without having anything. Thus, it is the right to say that the only path to happiness is acting righteously and virtuously. In this way, living in peace and tranquility means living to be happy. We must therefore hold on to endurable things like strong relationships and avoid any dependence to fleeting things such as pleasures. We should be born to love and appreciate the simple. To conclude, happiness is within everyone's reach and it is our obligation to find it daily in the little things. Thus, we must give true happiness preference over anything else just as Aristotle stated "Happiness, on the other hand, no one chooses for the sake of these, nor, in general, for anything other than itself."
[su_divider top="no" size="1″ margin="10″]
Published: July 31, 2020
Written by Jose Alejandro Miguez Duarte, WYA Latin America marketing intern
[/su_tab]
[su_tab title="Spanish"]
El Verdadero Signifcado De La Felicidad
Había una vez un pueblo muy lejano donde la gente vivía estresada, en apuros y de mal humor. El día a día era levantarse, trabajar, volver al hogar y dormir. No obstante, había un grupo de habitantes de la calle que, al caer la noche, hacían una hoguera en una caneca en el centro del pueblo y se dedicaban a cantar, a bailar y a compartir la poca comida que entre todos habían conseguido. Como las personas que vivían alrededor llegaban tan cansadas, les molestaba el ruido que los habitantes hacían. Frustrados y estresados, los vecinos empezaban a insultar a los desamparados y a arrojarles objetos. Para desgracia de los mal humorados, la única reacción de estas personas ante semejantes agresiones era una simple pero enorme sonrisa, seguido del acto de amabilidad de devolverles los objetos que ellos les habían tirado. A la mañana siguiente, los habitantes de la calle se levantaban por medio de un eufórico canto creado por su líder, el cual les motivaba para hacer ese, el mejor día de sus vidas. Entusiasmados, se iban a las calles corriendo, silbando, riendo y haciendo de las cosas simples, las mejores. La gente del pueblo vivía tan estresada, que cualquier muestra de felicidad, como la de los habitantes, les molestaba enormemente. Al caer la noche, los indigentes se reunían, compartían felices, mientras que el resto les tiraban insultos y agresiones fruto de su desesperación por sus afanes diarios. Y así día tras día, se repetía la rutina en este pueblo.
Finalmente, cansados de las actitudes de los habitantes de la calle, la gente del pueblo se reunió con el alcalde para resolver esa situación que los tenían hartos. Unos proponían expulsarlos del pueblo, otros deseaban la presencia de la fuerza pública para parar sus "malas" actitudes. Y aunque la decisión por desterrarlos era casi unánime, dentro de la reunión se paró un hombre y propuso "¿y si mejor proponemos ayudarnos entre todos, para poder mejorar nuestro diario vivir como hacen ellos?" Todos se voltearon e indignados por el comentario del extraño y exclamaron "¿de qué habla ese tipo? Si es que nuestra vida no se puede mejorar más, es perfecta". El hombre, con una sonrisa en el rostro les respondió, "con que su vida es perfecta ¿no?, bueno yo quiero saber cuántos de acá son felices". Todos soltaron una carcajada, seguido de un gesto de prepotencia, y en orden empezaron a responder. El primero fue el alcalde, "Yo soy muy feliz, tengo dos carros parqueados, la casa más grande de todo el pueblo y la esposa más hermosa de todas"; Otro se paró y dijo "de qué hablan, yo soy mucho más feliz, tengo estudios en la universidad más importante de todas, soy dueño de la mitad de la compañía más importante de este pueblo y las fiestas que yo hago, son las que ponen más felices a todas las personas acá reunidas". Y así, uno tras otro se fue poniendo de pie y alardeando sus razones por las cuales eran supuestamente felices. Cuando todos acabaron, le preguntaron al hombre despectivamente la razón por la cual él era feliz. Él, sonriente les respondió "Yo no tengo dos carros parqueados al frente de mi casa, de hecho, tengo una bicicleta oxidada; tampoco tengo estudios en la universidad más prestigiosa, estudié en el garaje de mis amigos del barrio. Pero a pesar de eso soy muy feliz, y ¿saben por qué? Porque vivo en paz conmigo mismo, porque me alegra que amanezca, me alegra oír el canto de los pájaros, me entusiasma hacer feliz a los otros y motivarlos a que hagan de un día común, uno grandioso". Todos, un poco sorprendidos y cuestionándose a ellos mismos, le preguntaron al hombre quién era él. Sonriente, él les respondió "soy el que despierta a todos esos habitantes de la calle día a día para motivarlos, soy ese que les devuelve a ustedes los zapatos que nos lanzan, soy ese que les devuelve los insultos con sonrisas. Mi felicidad radica en ver a ese montón de locos saltando y festejando las cosas simples, y en ayudar y servir para el otro".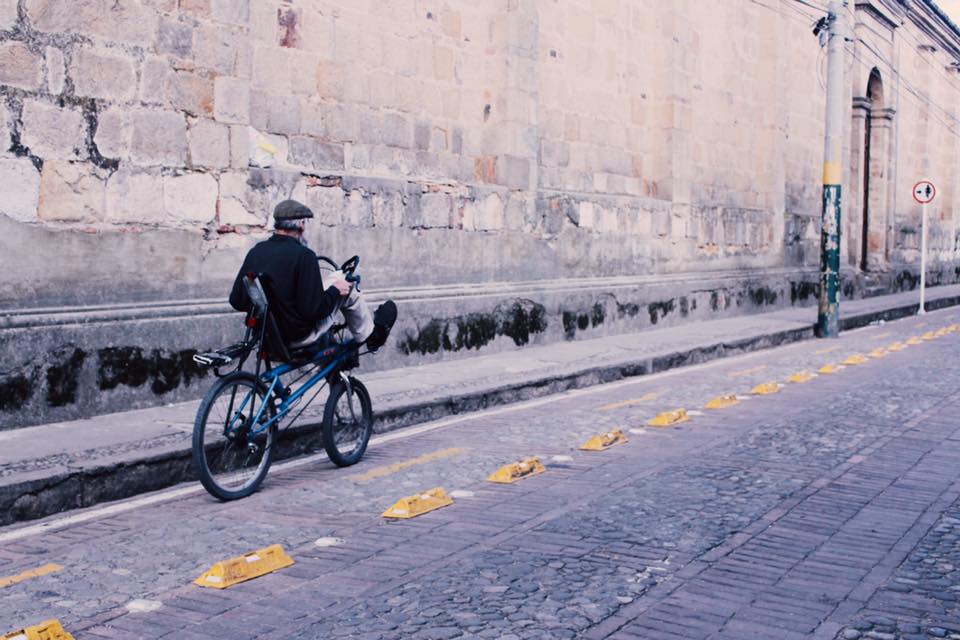 Con una historia tan simple, se puede empezar a buscar un significado de la felicidad. ¿Somos realmente felices? Es la pregunta que todos nos deberíamos empezar a hacer al momento de hablar de este tema así que toma tu tiempo para reflexionar en ello. La gente dice seguido que la felicidad es pasajera, efímera y fugaz. Pero, según esto, se estaría pensando en otro tipo de felicidad porque la verdadera felicidad debería ser permanente. Entonces ¿qué sucede? Tal vez una mala interpretación del verdadero significado de la felicidad o, tal vez que la idealización de felicidad la hemos vuelto un imposible.
Por el lado de un tergiversado sentido de felicidad, podríamos tomar en cuenta a Aristóteles, en una de sus mayores obras denominadas Ética a Nicómaco, la cual dice "la mayoría de los hombres, el vulgo y la gente común identifican la felicidad y el bien con el placer, y por eso aman una vida llena de goces". Para muchos, la felicidad es el placer. Pasarla bien, tener objetos materiales y una vida superficial. Pero la verdad es que la felicidad no consiste en divertirse pues como lo dice Aristóteles, sería absurdo vivir solo para divertirse.
Por otro lado, desde un imposible, como lo define Jorge Bucay en una de sus charlas, es cierto que la sociedad ha idealizado el ser feliz con algo imposible. Para ellos, uno vive para en función de ser feliz sin serlo, teniendo la necesidad de pasar por un sendero de infelicidad bastante largo antes de llegar a esa meta. Jorge, habla de la felicidad como un estado de serenidad, en el cual, no se está conforme con todo, pero se puede llevar todo de tal forma que nos permita estar bien con nosotros mismos. Por eso, no se debe contemplar el ser feliz como un logro que llegará al cabo de años pues la vida es en sí, efímera. Por el contrario, se trata de estar serenos mientras recorremos ese camino llamado vida.
Pero ¿cómo ser felices? Esa pregunta es muy compleja, pero a la vez muy simple. Facundo Cabral en una entrevista habla de las cosas simples que hacen feliz al hombre. Él menciona la Ciudad de la Felicidad y dice que allí todos son felices porque todos se fijan en esas cosas simples que al final son las más importantes. Y así como el señor de la historia ve felicidad en el canto de un pájaro o en un amanecer, los habitantes de esta ciudad se ayudan entre sí y viven para el otro. Lastimosamente, el odio es sembrado a diario por pocos, odio que genera rencor y nos aleja cada vez más de la serenidad. Cosas como los noticieros, los políticos, el orden mundial, las guerras, etc; son factores que nos llenan de odio y siembran una semilla de mala vibra en la sociedad. Esto, no nos deja en paz, porque desafortunadamente, estamos en un mundo donde pesa más un kilo de maldad que un kilo de bondad.
Entonces, el señor que hizo reflexionar a todo el mundo estaba en lo cierto. Todo aquello que hacía feliz a todas esas personas de ese pueblo, eran cosas placenteras, materiales y superficiales. No obstante, su vida diaria demostraba que había placer en sus vidas mas no felicidad. El único que era feliz en ese pueblo era él, con su grupo de habitantes de la calle que, así no tuvieran nada, lo tenían todo. De esta forma, podemos decir que para ser felices simplemente hay que vivir en paz, actuando con razón y virtud, de esta forma se puede llegar fácilmente a ese estado tan añorado por todos. Hacer todo aquello que nos da paz, tranquilidad y serenidad, aferrarse de las cosas duraderas y no a las fugaces como el placer, nacer para amar, adorar las cosas simples, vivir en función del otro sin rencor y sereno; todo esto es vivir para ser feliz. En definitiva, se podría decir que la felicidad está al alcance de todos, tan sólo hay que detenerse a fijarse en lo simple, en lo importante y aunque el mundo dé mil razones para separarnos, busquemos mil y una razón para vivir por el otro. Así pues, sería correcto afirmar que las personas están en la obligación de anteponer la felicidad verdadera antes que cualquier otra cosa, pues como lo dijo Aristóteles "todas las cosas las elegimos por causas de otras, excepto la felicidad que es ella fin en sí misma".
[su_divider top="no" size="1″ margin="10″]
Published: July 31, 2020
Escrito por Jose Alejandro Miguez Duarte, practicante de mercadeo para WYA Latin America.
[/su_tab] [/su_tabs]