[su_tabs active="2″][su_tab title="English"]
Death is a concept that is always in the back of the human mind as if it was a silent guest at the feast of worries that unfold in our heads. I remember since I was little the first time I became aware of its existence. Once my father was late from work and I figured, what would happen if I didn't see him again? Since then death has loomed in from time to time causing me to worry about people I have not contacted in a long time.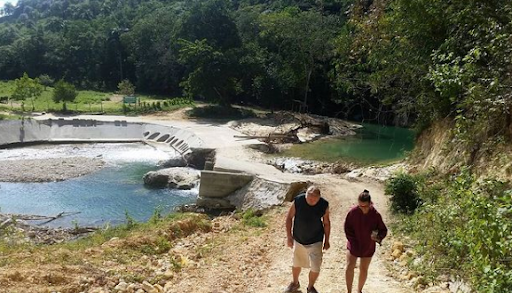 Anyone who loves someone older, or weak, has felt like me; with the idea of ​​death in the back of the brain, trying to turn a blind eye and delaying facing the inevitable.
In December 2019, my father had a medical emergency. Anguish enveloped me when I saw the man who had been a hero to me screaming in pain. At times he woke up as he lost consciousness, then stopped asking for help in a desperate voice. The pain must be too much for my father to complain like that. We could not attend to him immediately, we needed to wait for the surgeon and do the preliminary studies. In the course of about 3 hours I must have been to my father what he was to me throughout my childhood; the greatest support for him.
At that moment I knew that my father was afraid of death. He asked me to say a few prayers for him and to sing songs to him. Without any of this easing his pain. I was about to burst into tears myself, but controlled my worry to try to reassure him. In his pain, my father thought that he would not get over it and began to say goodbye, which I remember with a bit of grace today because the doctor arrived at that moment, and like a stream of fresh water he made it clear to us that there was no need to live the whole novel.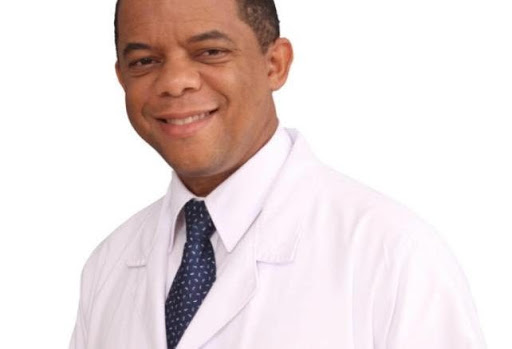 My father's pain was not lethal but neither was it a joke, on more than one occasion he asked me to find someone to end his suffering. And this is just a firsthand experience of how suffering and pain can color the will of a sick person. If I hadn't been by his side trying to calm him down and assure that everything was okay, and if our doctor hadn't treated us with such good care, loneliness would have pushed my father to give up. I can't even imagine what it would be like to live in that state constantly.
The memory of this event crossed my mind from time to time as we reviewed the WYA Statement on Assisted Suicide and Euthanasia. More and more, my gratitude and respect for the doctor who took care of my father grew. Doctor Carlos Reyes became the image of the doctor who I would want to be responsible for all the elderly, disabled or seriously ill people in the world. Every time I read the situation of one of the people described in the White Paper, my heart sank, remembering the privilege it was to have with us a professional completely dedicated to the well-being of my father.
The right to health and adequate care, seeking to exhaust all possible procedures to relieve pain and alleviate the symptoms of any disease, should not be a privilege that only one patient of this doctor has. It should be the solution available to everyone who needs it. During the International Solidarity Forum we heard the opinion of experts in medicine, human rights, and disabled or seriously ill people who were committed to activism against assisted suicide and euthanasia.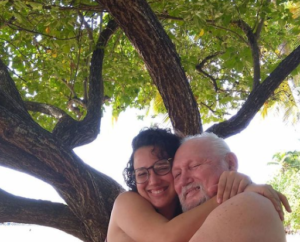 I firmly believe that offering it is falsely called "Death with Dignity", a service opposed to the original nature of the doctor and the oath that he takes before society to protect the sick and weak. A service that can easily be used with coercion, confusion or ignorance, that can be little regulated and, above all, contrary to the basic human dignity that our elderly relatives or those with delicate health conditions deserve.
There are no small lives, just as the moments that I can spend with you are not small.
[su_divider top="no" size="1″]
Published: June 24, 2021
Written by: Yustina Lang, WYA Dominican Republic Chapter Leader and ISF 2021 Delegate
[/su_tab]
[su_tab title="Spanish"]
La muerte es un concepto que siempre está en el fondo de la mente humana como si fuese un invitado silencioso en la fiesta de las preocupaciones que se desarrollan en nuestra cabeza. Recuerdo desde pequeña la primera vez que tomé conciencia de su existencia. Una vez mi padre llegó tarde del trabajo y me imaginé, ¿qué pasaría si no volvía a verlo? Desde entonces la muerte se asoma de vez en cuando haciendo que me preocupe por personas con las que no me he contactado en mucho tiempo.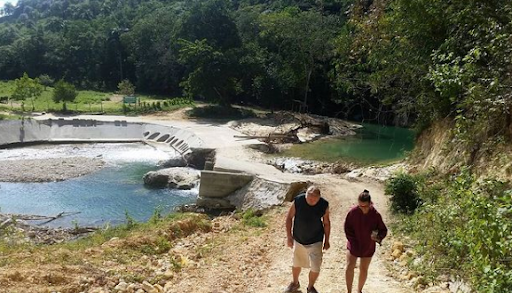 Todo el que ama a alguien mayor, o debilitado, se ha sentido como yo; con la idea de la muerte en el fondo del cerebro, tratando de hacer la vista gorda y retrasando enfrentarnos a lo inevitable.Todo el que ha amado a una de las personas que están en este estado de necesidad desea que la despedida nunca llegue.
En diciembre de 2019 mi padre tuvo una emergencia médica. La angustia me arropó al ver al hombre que había sido un héroe para mí gritando de dolor. En ocasiones sentía como perdía el conocimiento para despertar luego pidiendo ayuda con voz desesperada. El dolor debía ser demasiado para que mi señor padre se quejara de esa manera. No pudieron atenderlo de inmediato, necesitábamos esperar al cirujano y hacer los estudios previos. En el transcurso de alrededor de 3 horas debí ser para mi padre lo que él fue para mí durante toda mi infancia; su más grande apoyo.
En ese momento supe que mi padre le tenía miedo a la muerte. Me pidió que hiciera unas oraciones por él y que le cantara canciones. Sin que nada de esto calmara su dolor. Yo misma estaba a punto de romper en llanto, pero controlaba mi preocupación para tratar de darle seguridad a él. En su dolor mi padre pensó que no lo superaría y empezó a despedirse, cosa que hoy recuerdo con un poco de gracia porque el doctor llegó en ese instante, y como un chorro de agua fresca nos aclaró que no había necesidad de vivir toda la novela.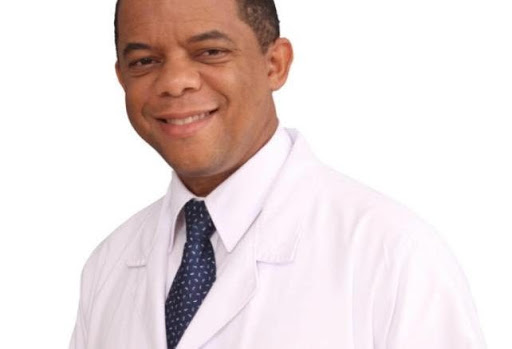 El dolor de mi padre no era letal pero tampoco una broma, en más de una ocasión me pidió que buscara a alguien que terminase con su sufrimiento. Y esta es solo una prueba vivida en carne propia de cómo el sufrimiento y el dolor puede tintar la voluntad de una persona enferma. Si no hubiese estado a su lado tratando de calmarlo y asegurando que todo estaba bien, y si nuestro doctor no nos hubiese tratado con tan buen cuidado, la soledad habría empujado a mi padre a rendirse. No puedo siquiera imaginar cómo sería vivir en ese estado de manera constante.
La memoria de este acontecimiento atravesaba mi mente cada cierto tiempo mientras revisábamos la Declaración de WYA sobre el Suicidio Asistido y Eutanasia. Cada vez más mi agradecimiento y respeto por el doctor que se encargó del cuidado de mi padre crecía. El Doctor Carlos Reyes se convirtió en la imagen del médico que querría que fuese responsable de toda la gente mayor, discapacitada o terminantemente enferma del mundo. Cada vez que leía la situación de alguna de las personas descritas en el white paper el corazón se me encogía recordando el privilegio que fue tener con nosotros a un profesional completamente dedicado al bienestar de mi padre.
El derecho a la salud y al cuidado adecuados, buscando agotar todo el procedimiento posible para aliviar el dolor y atenuar los síntomas de cualquier enfermedad, no debería ser un privilegio que tenga solo un paciente de este doctor. Debería ser la solución disponible para todo el que lo necesite. Durante el Foro Internacional de Solidaridad escuchamos la opinión de expertos en medicina, derechos humanos, y personas discapacitadas o terminantemente enfermas que estaban comprometidos al activismo en contra del suicidio asistido y la eutanasia.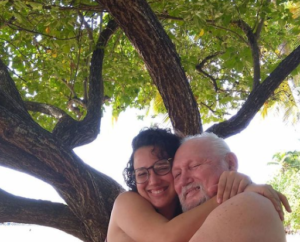 Firmemente creo que ofrecer está falsamente llamada "Muerte digna" es un servicio opuesto a la naturaleza original del doctor y al juramento que este hace ante la sociedad de proteger al enfermo y débil. Un servicio que puede fácilmente ser utilizado con coerción, confusión o desconocimiento, que puede ser poco regulado y, sobretodo, contrario a la dignidad humana básica que se merecen nuestros familiares mayores o con condiciones de salud delicadas.
No existen vidas pequeñas, como no son pequeños los momentos que pueda pasar contigo.
[su_divider top="no"]
Publicado: 24 de junio de 2021
Escrito por: Yustina Lang, Líder del Capítulo de WYA República Dominicana y Delegada ISF 2021
[/su_tab] [/su_tabs]