[su_tabs active="2″][su_tab title="English"]
It is 7 p.m. in New York. I'm in Central Park. The day at WYA has been a bit stressful. We had to finish some tasks for the same day and time was not in our favor. Thanks to the incredible team, we achieved our goal and this made our day. I still needed to take a walk in a garden for a while and blow off steam.
It was funny when I turned around to take a picture of a squirrel and I saw a young couple sitting on a bench. They were looking at each other without saying anything. I appreciated the shy smile from the young woman who, while putting her hair back, touched the tip of her shoe to her beloved's leg. Her eyes were blue.
I went on my way.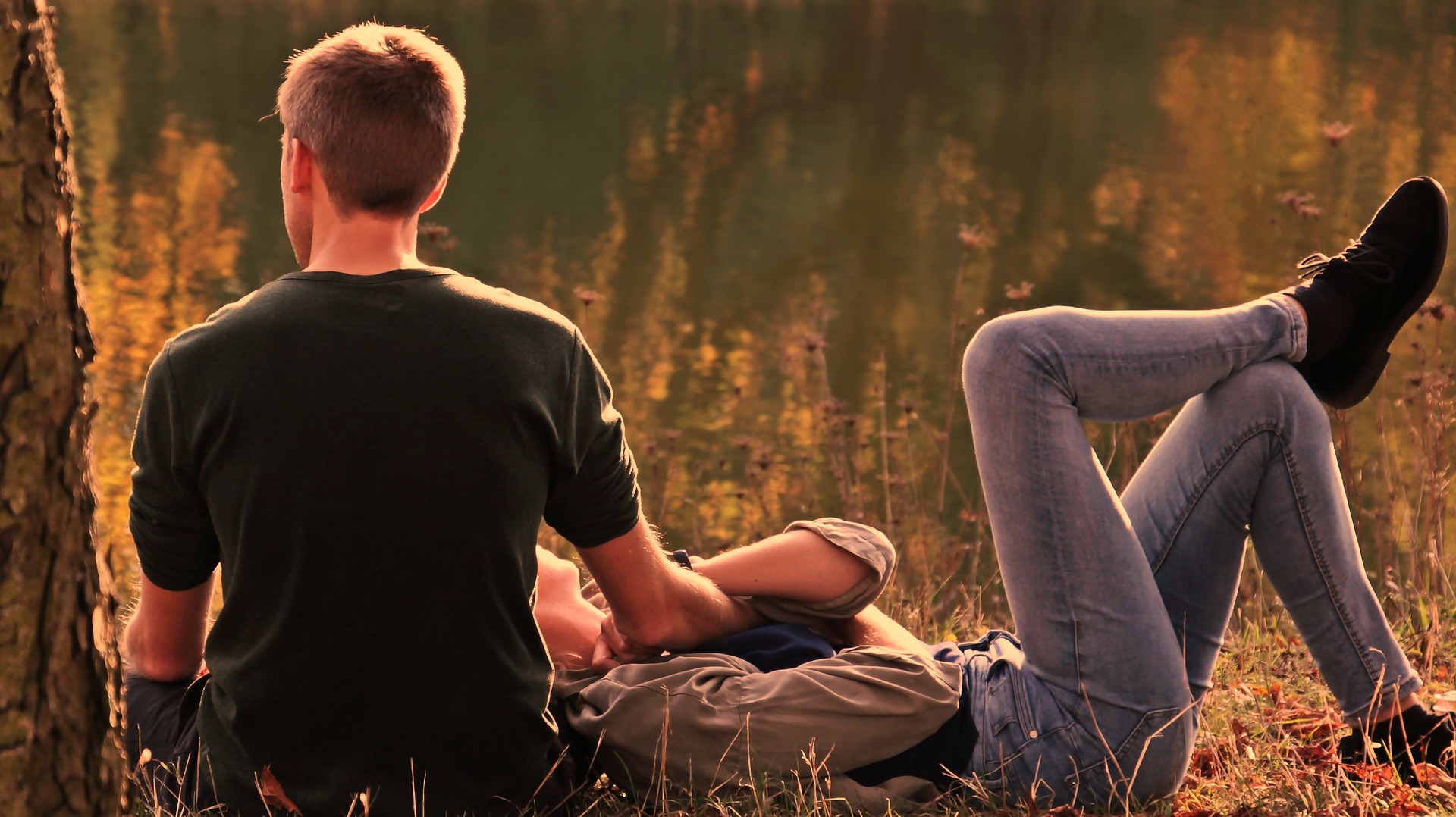 Maybe they lived far away and wanted to celebrate something special. Maybe they were on their first, second, or even third year of being engaged. Perhaps even longer so they were celebrating five years of engagement. Five years in which he and she learned how to love and respect each other with no borders and with great fidelity. Five years in which he had been learning from her and she from him. Five years of getting to know each other better and learning to forgive each other. Seeing in this precious way the opportunity to know each other in the good and bad, both were conscious that they wished to be happy all their life.
Yet the boy was sick. The young woman, full of plans and worries, decided to go to see him and take a walk so that both could take their minds off the disease. Burdens become more bearable with the support of those who love you. With the strong power of solidarity, both would look for a greater Good, a common one. They, willingly seeking the truth, would then demonstrate a great knowledge of the others' dignity and freedom.
Perhaps it was this very day that one took the floor to quit. After all, both of them were looking for the love of their lives and this is a lot of love and a lot of life, and one has to be very clear about it. Or maybe I am completely wrong and he was about to ask for marriage. Central Park is a good place for it. They would soon start a family that is full of love. The family is the purest state of solidarity. It is where one does not only look out for his own good but uses his freedom to look out for one another. The word family comes from the Latin word 'famulus', which means servant. Clearly, family is meant to be a place to serve others; starting with the parents' free act of love. Later on, solidarity is lived by all the members of the family. The nature of a family is based on equality, all members are equally brought up, and thus, all deserve respect. Therefore, equality is extended all throughout society since its basis rests on human dignity. Ultimately, perhaps this beautiful couple was working for more solidarity in society.
Maybe both have been aware that their bodies are a treasure that make up their physical integrity. So that to give it for love, one must have full knowledge and total surrender, because love is always based on reason. Surely it would be because both of them learned to renounce all the current advertisements and television programs in which the body is presented as an instrument to play in "sex, without going any further".
Men and women are made for love and to love. Perhaps this couple both knew that their dignity was above everything else. In respecting each other's freedom, they have given themselves to each other in spite of all their differences. They both knew what true love was all about.
As I left Central Park, I felt doubt. What took them, a couple as beautiful as that, to sit on a bench at 7 p.m. and for people to see them as they passed by?
[/su_tab]
[su_tab title="Spanish"]
Conocimiento del amor verdadero
Son las 7 p.m. en Nueva York. Estoy en Central Park. El día en WYA ha sido un poco estresante. Tuvimos que terminar algunas tareas para el mismo día y el tiempo no fue a nuestro favor. Gracias al increíble equipo, logramos nuestro objetivo y esto nos alegró el día. Todavía necesitaba dar un paseo por el jardín y desahogarme.
Fue gracioso cuando me di la vuelta para tomar una foto de una ardilla y vi a una pareja joven sentada en un banco. Se miraban el uno al otro sin decir nada. Aprecié la tímida sonrisa de la joven que, mientras se ponía el pelo hacia atrás, tocó la pierna de su amada con la punta del zapato. Sus ojos eran azules.
Seguí mi camino.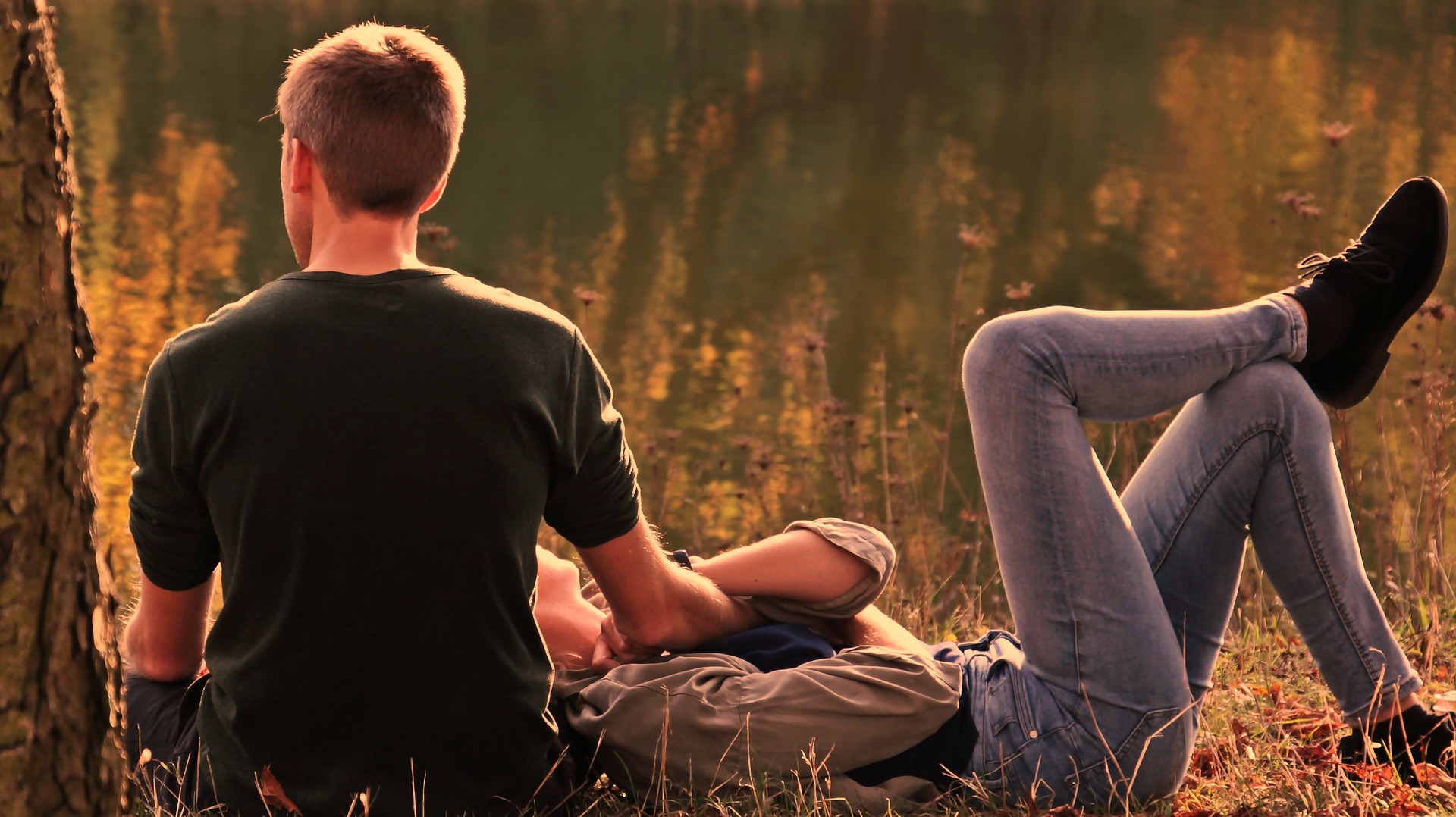 Tal vez vivían lejos y querían celebrar algo especial. Tal vez estaban en su primer, segundo o incluso tercer año de estar comprometidos. Tal vez incluso más tiempo, así que estaban celebrando cinco años de compromiso. Cinco años en los que él y ella aprendieron a amarse y respetarse sin fronteras y con gran fidelidad. Cinco años en los que él había estado aprendiendo de ella y ella de él. Cinco años de conocerse mejor y aprender a perdonarse. Viendo de esta manera la oportunidad de conocerse en lo bueno y en lo malo, ambos eran conscientes de que deseaban ser felices toda su vida.
O bien el niño estaba enfermo. La joven, llena de planes y preocupaciones, decidió ir a verlo y dar un paseo para que ambos pudieran olvidar la enfermedad. Las cargas se hacen más soportables con el apoyo de aquellos que te aman. Con el fuerte poder de la solidaridad, ambos buscarían un Bien mayor, común. Ellos, buscando voluntariamente la verdad, demostrarían entonces un gran conocimiento de la dignidad y libertad de los demás.
Quizás fue este mismo día cuando uno tomó la palabra para dejarlo. Después de todo, ambos estaban buscando el amor de sus vidas y esto es mucho amor y mucha vida, y uno tiene que ser muy claro al respecto. O tal vez estoy completamente equivocado y él estaba a punto de pedir matrimonio. Central Park es un buen lugar para ello. Pronto comenzarían una familia llena de amor. La familia es el más puro estado de solidaridad. Es donde uno no sólo se preocupa por su propio bien, sino que utiliza su libertad para cuidar de los demás. La palabra familia viene de la palabra latina famulus, que significa sirviente. Claramente, la familia está destinada a ser un lugar para servir a los demás, empezando por el libre acto de amor de los padres. Más tarde, la solidaridad es vivida por todos los miembros de la familia. La naturaleza de una familia se basa en la igualdad, todos los miembros son educados por igual y, por lo tanto, todos merecen respeto. Asimismo, la igualdad se extiende a toda la sociedad, ya que su base es la dignidad humana. En última instancia, esta hermosa pareja estaba trabajando por una mayor solidaridad en la sociedad.
Tal vez ambos han sido conscientes de que sus cuerpos son un tesoro que conforma su integridad física. Para poder darlo por amor, hay que tener pleno conocimiento y entrega total, porque el amor se basa siempre en la razón. Seguramente porque ambos aprendieron a renunciar a todos los anuncios y programas de televisión actuales en los que el cuerpo se presenta como un instrumento para el "sexo" sin ir más allá.
Los hombres y las mujeres están hechos para el amor y para amar. Quizás esta pareja sabía que su dignidad estaba por encima de todo lo demás. Respetando la libertad de cada uno, se han dado el uno al otro a pesar de todas sus diferencias. Ambos sabían de qué se trataba el amor verdadero.
Cuando salí de Central Park, sentí dudas. ¿Qué les llevó, a una pareja tan bella como esa, sentarse en un banco a las 7 p.m. y que la gente los viera al pasar?
[/su_tab] [/su_tabs]
[su_divider top="no" size="1″ margin="10″]
Published on July 26, 2019
Written by Alfons Riera Brell, a WYA Headquarters intern from Spain