Despite the fact that there might be about 8 million online conferences happening this days, there are times when they still can result to innovation. Due to the COVID-19 outbreak, this year's European Youth Event (EYE) has been presented as a special online edition. Different activities have been organised in digital formats in order to help young people from all over the European Union and beyond to shape and share their ideas on the future of Europe. Via Facebook, I had the opportunity to attend some webinars where young generations shared some insights for a better future.
When venturing out on events, it's crucial to choose correctly, preferably a subject in which you are interested. Having read the panels' titles, I realized there was a lot I could learn about from the current pandemic situation and its consequences. On the one hand, I attended "What the Health?", a space that brought the debate about the reality in health and health care of Afro-descendants. On the other hand, "Young people's social inclusion during COVID-19" approached the discussion of the relevance of digital tools and platforms this days, emphasizing the matter of a pre-existing digital gap. But clearly, the primary topic put forth in the EYE webinars was that of inequality, and therefore, its challenges and barriers.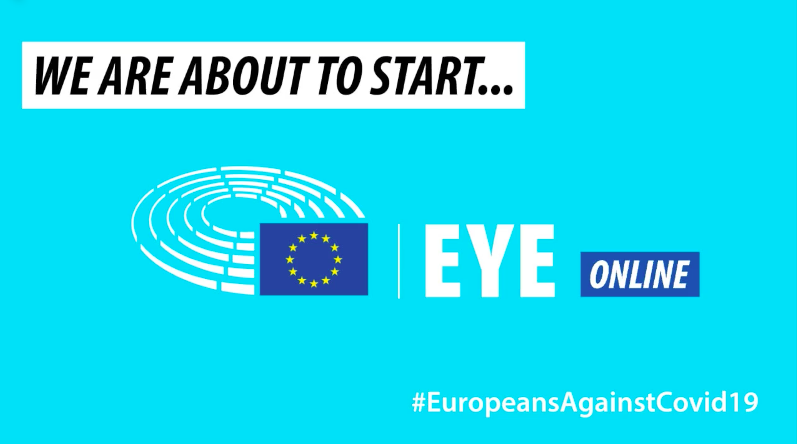 The COVID-19 situation has cause a gigantic destabilization in health care and education systems all over the world. But for some areas, specially in the global south, the historical trajectory of inequalities is very problematic. Such lack of equality raised many concerns during the panels discussions, such as unethical conduct, security nexus, inferiority, re-policitisation or access to internet and technology. Panelist Dr. Elsa Zekeng expressed her alarm by stating that not all the countries get the same help, widening gaps that are supposed to be narrowing, "What is happening today is a reflection of what has always happened". Inequalities are often not the reflection of our decisions but the truth is that some people have been given a head start.
Every human being have the right to safely access to health and education. The EYE panelists also highlighted that risk and benefits should be distributed equally in the negotiation table, attending to everyone's needs especially the ones of the most vulnerable. This suggestion was backed by the difficult times that we are living in, like for example the fact that people dealing with learning difficulties, economic problems or lack of electricity might not be able to access quality education during the pandemic days.
Changing this will take a very long time. But after all, we are dealing with many years of inequalities – living the risk of normalizing and therefore perpetuating them. But we must continue to move forward. What will keep us going is the revelation of who we are: equal human beings with dignity, capable of living through solidarity and contributing to a global solution.
[su_divider top="no" size="1″ margin="10″]
Published: July 24, 2020
Written by Ana Alarcón, a WYA Europe intern from Spain