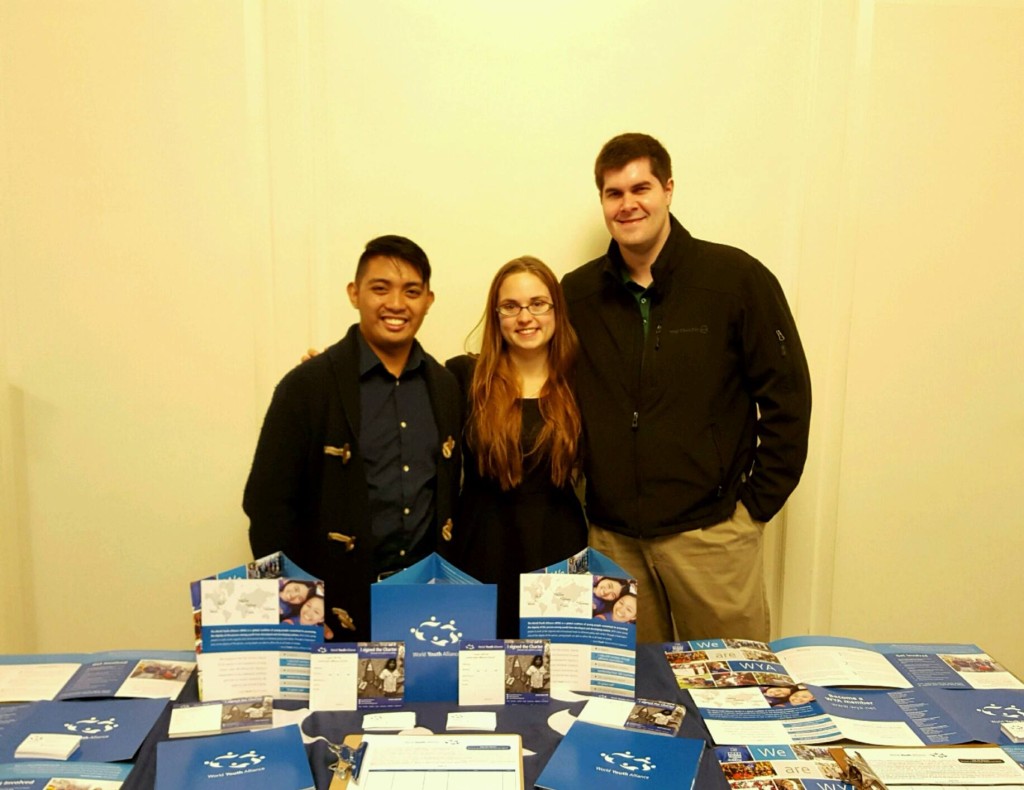 After introducing WYA to a handful of students on a Wednesday night, this wasn't exactly the question I was expecting to get. Perhaps a question about a program, or the founding, sure. But what inspires me? Whoa.
I gave him an honest answer. My faith. But what truly inspired me was what came next.
"Most of the speakers our school brings in are driven by one of two things: themselves or the rest of the world. But your talk didn't seem like that. It wasn't about you, or us, even. It was about what we can do for others. And I liked that."
Double whoa. I thanked him politely and packed up my things. But as I drove home, as I went about the rest of my night, and even as I traveled back to New York the next day, his words kept surfacing in my mind.
I'm only now realizing why. When I'm in the midst of my work, planning events, typing away at the computer for too long, I forget why I'm doing this in the first place. But when I go out, and I deliver the message of WYA: "All persons have dignity. The best world is one in which we all recognize this and respect it," I remember my own first encounter with the mission…And I fall in love all over again.
During this recent Texas Tour, I was able to see so many faces fall in shock and disbelief when they heard of our founding. I was able to light them back up when I told of our mission to change the dialogue at the United Nations and other international bodies across the globe. And I was able to feed that fire with our projects.
After much thought, my answer remains partially the same, with a slight addendum:
WYA inspires me. Young people inspire me. This mission inspires me.
Written by Carissa Tinley, a former WYA NA intern from Kerrville, Texas.