[su_tabs active="2″][su_tab title="English"]
Recently, I have had the tremendous opportunity to spend a week in Vienna with people of various nationalities discussing topics encompassing human dignity. I didn't really like the idea at first. When I had signed up originally and join the prep meetings, it had been summer. But now my 2nd year of law school was about to start, I had books to buy and better things to do.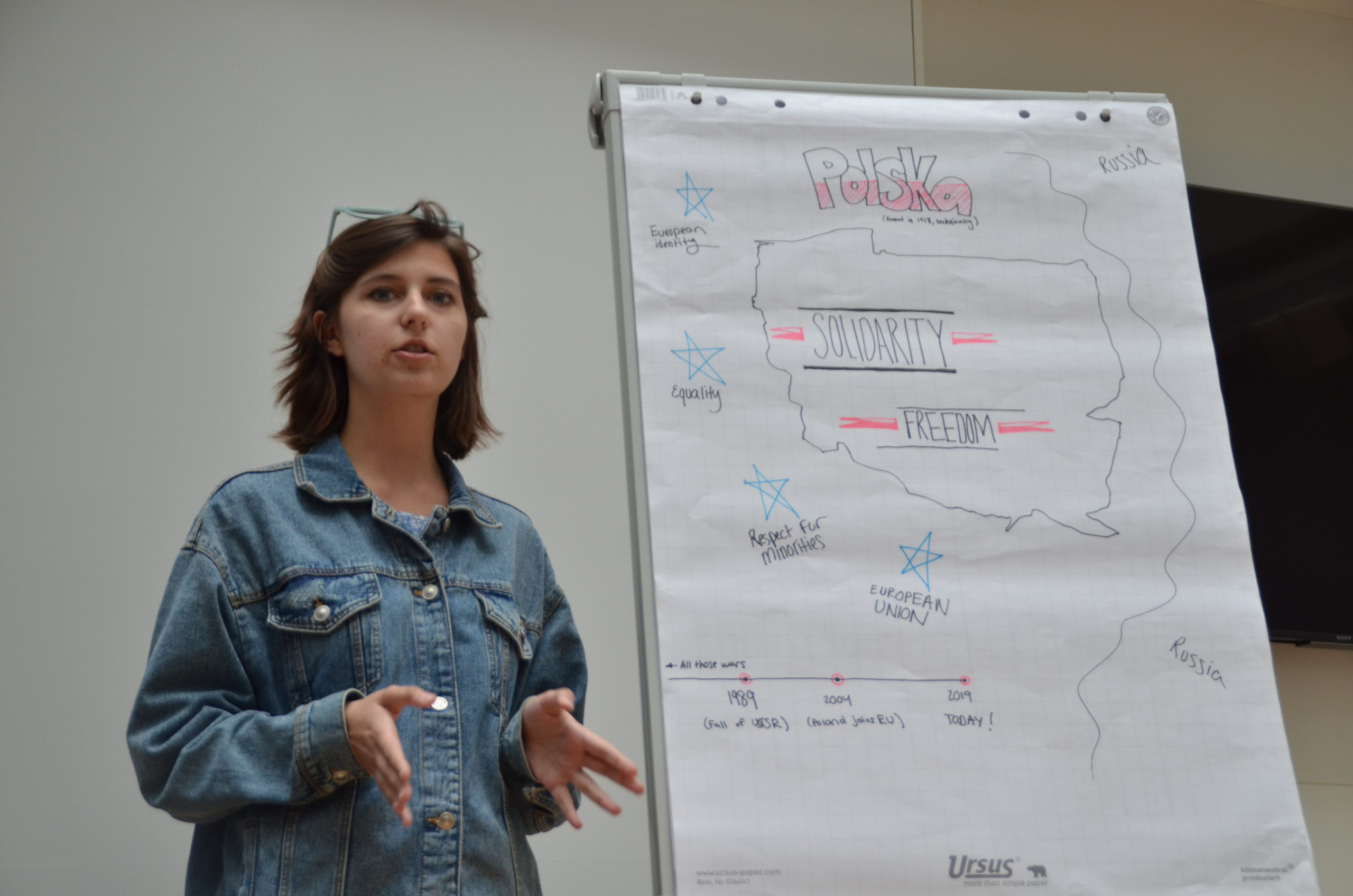 However, I quickly came to the conclusion that everything we talked about and discussed was based on the dialogue between the participants from the different countries. This exchange of ideas was extraordinarily useful and interesting, especially because of the interventions of people whose countries and cultures were so different from mine. The international dinner we had on the first day was great. Each country introduced to the other participants an aspect of their own culture and all the other events made me realize that it is far greater what unites as Europeans than what might separate us.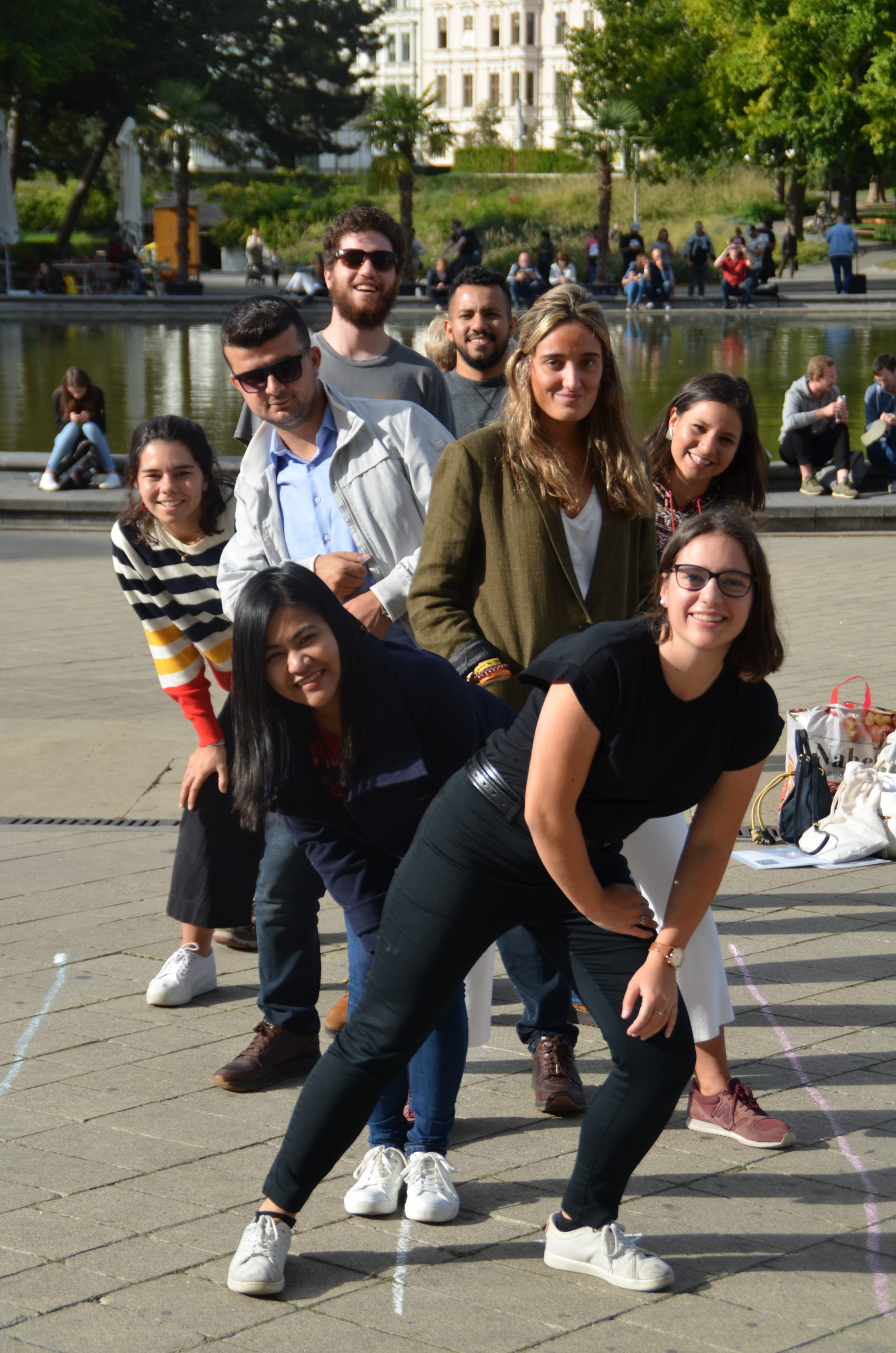 The workshops given by the interns and by the austrian director Elisabeth were fruitful because they introduced us aspects of the public life that we usually ignore. I remember for example of Iva's presentation on Media Training. She taught us how to behave in front of a television camera providing us useful tips and tricks for the effect. I found Elisabeth's conference on Mind Maps and Smart Goals relevant as well. Although I already had the habit of mentally planning my activities and goals in life, the simple and schematic template she provided will undoubtedly be a skill that will be used in my personal, academic and professional life.
I can only thank the entire WYA organization and Erasmus for allowing us to spend a special week in the beautiful city of Vienna  A week of cultural exchange in which we broadened our horizons. Obrigado.
[/su_tab]
[su_tab title="Portugese"]
WYA e Preconceito
Certo dia foi-me proposto passar uma semana em Vienna com pessoas de várias nacionalidades a discutir temas que englobassem a dignidade humana. Eu torci o nariz. Quando me inscrevi originalmente e participei das reuniões preparatórias, já era verão. Tinha o 2º ano de Direito a começar, livros para comprar e mais coisas que fazer. Pensei que o projeto HDHR ia ser apenas uma cópia daquilo que eu já tinha tido em Portugal. Ou seja, temas mais ou menos mal abordados, por um professor demasiado confiante nos seus próprios conhecimentos.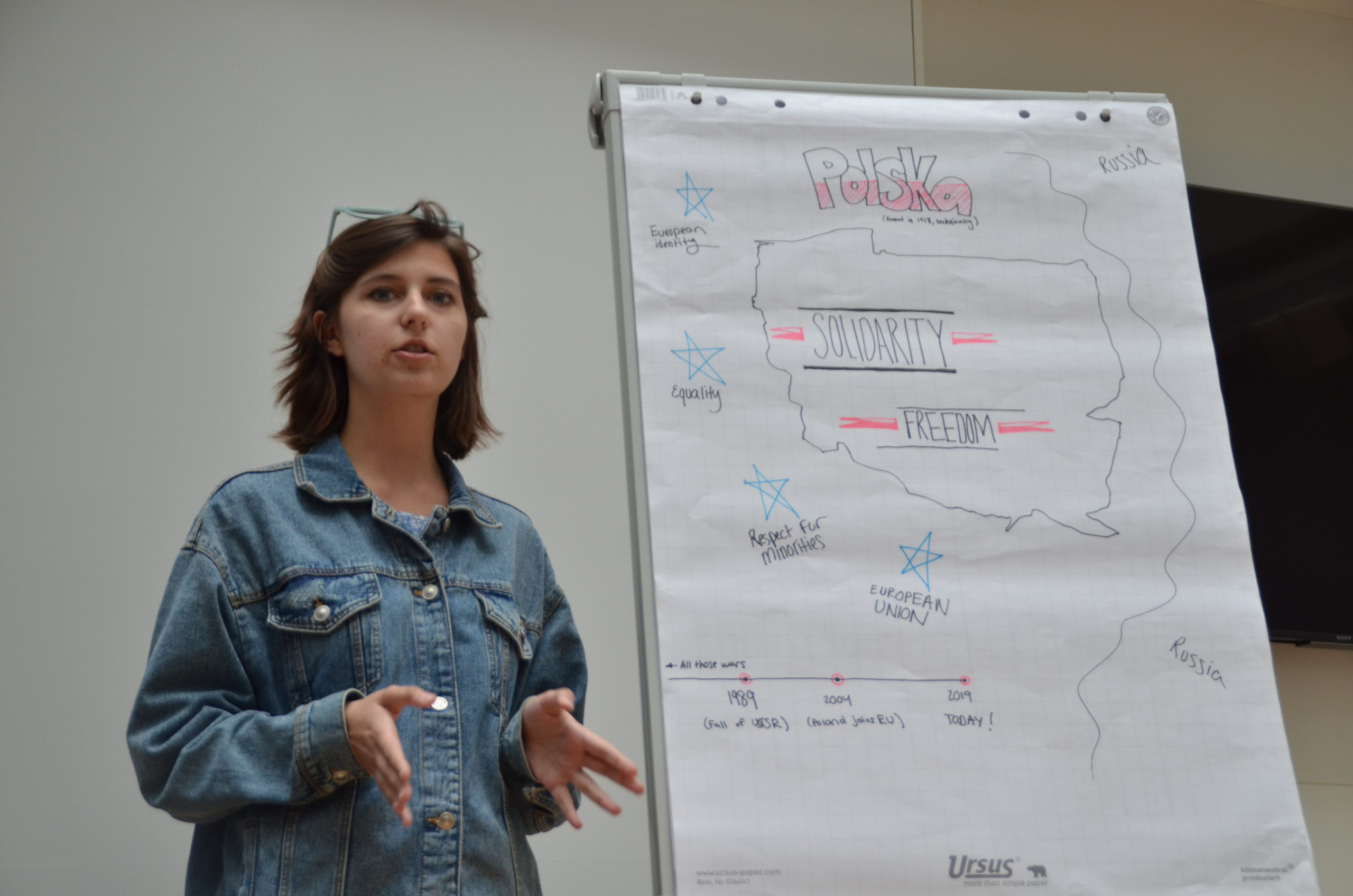 No entanto, esta minha opinião, não passava de preconceito. Cheguei, rapidamente, à conclusão de que ao invés de haver esta lógica arcaica aluno-professor, tudo funcionaria à base do diálogo entre os participantes dos diversos países. Esta troca de ideias foi extraordinariamente útil e interessante, especialmente por causa das intervenções de pessoas cujos países e culturas desconhecia e que eram, pensava eu, tão diferentes da minha. O jantar internacional do primeiro dia serviu para que cada país desse a conhecer um pouco da sua cultura e os restantes eventos serviram para que eu me apercebesse de que é muito mais aquilo que nos une do que aquilo que nos afasta.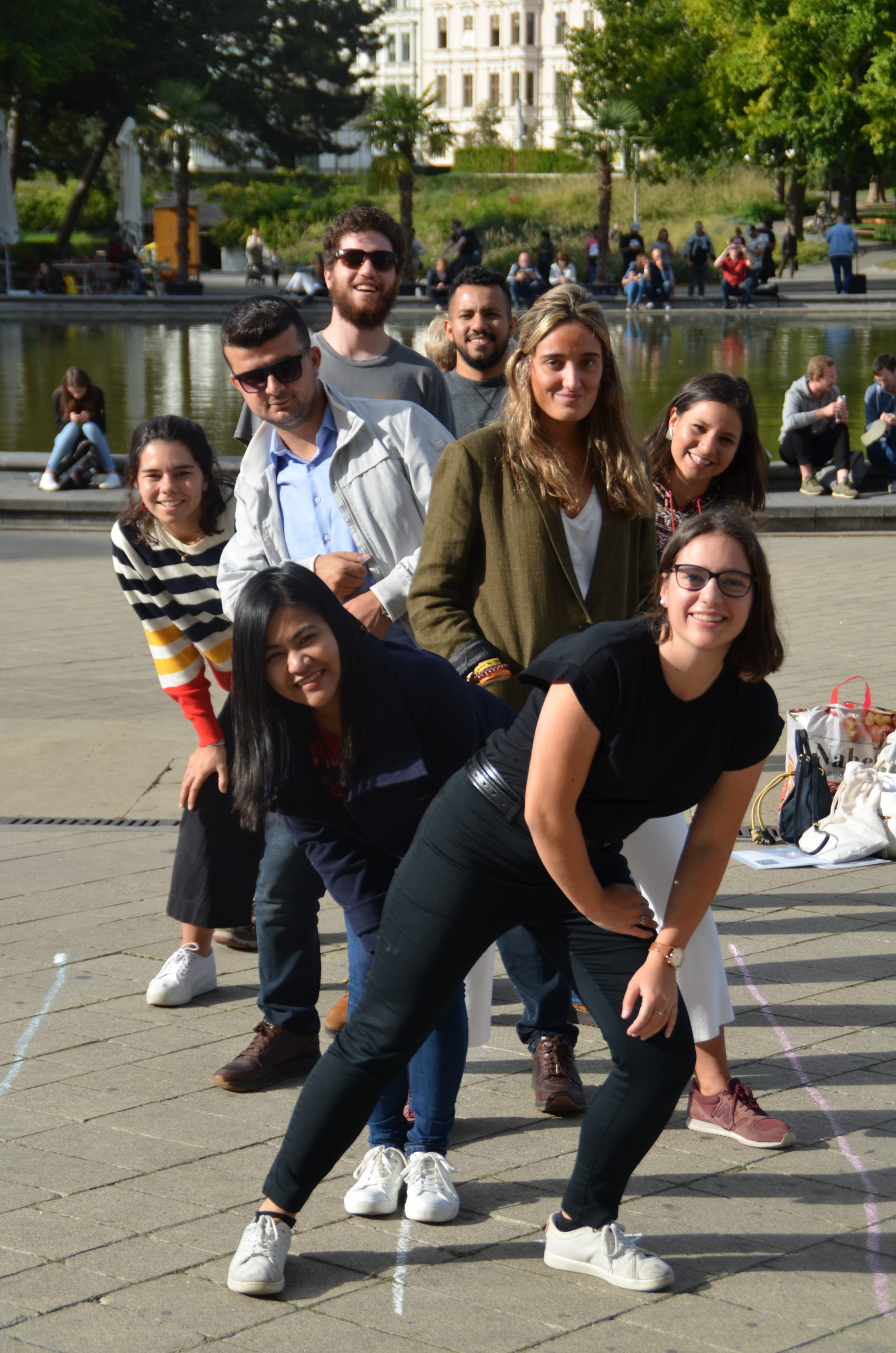 Os workshops que nos foram sendo dados ao longo da semana foram engraçados, porque nos deram a conhecer aspetos da vida pública que muitas vezes nos passam ao lado. Lembro-me por exemplo da apresentação da Iva, que nos veio falar acerca de media training, ou seja do modo como, perante uma câmara televisiva, uma pessoa se deve comportar. Achei também relevante a conferência da Elisabeth acerca de mind maps e smart goals, pois apesar de eu já ter o hábito de planear mentalmente todas as minhas decisões, o modo simples e esquemático de organização de ideias que nos foi introduzido vai ser, sem dúvida, uma "soft skill" que levarei comigo para o resto da minha vida académica, pessoal e profissional.
Resta-me agradecer a toda a organização da WYA por nos terem proporcionado uma semana diferente em Vienna. Uma semana de intercâmbio cultural e de expansão dos meus horizontes. Obrigado.
[/su_tab] [/su_tabs]
[su_divider top="no" size="1″]
Published: October 20, 2019
Written by Manuel Quintana, a Human Dignity and Human Rights project participant from Portugal