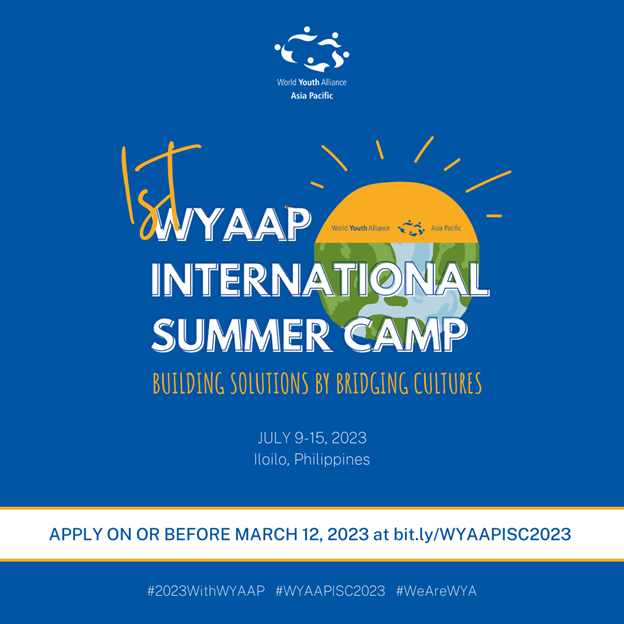 World Youth Alliance Asia Pacific (WYAAP) is thrilled to announce that applications for the first-ever international summer camp happening in the Philippines on July 9-15, 2023 have officially opened!
With the theme, "Building Solutions by Bridging Cultures", the 1st WYAAP International Summer Camp is an intensive Certified Training Program (CTP) open to eligible members from all WYA regional offices. Aside from going through the CTP, the program also aims to foster an environment that encourages participants to share their cultures with each other through fun and meaningful activities. Above anything else, it will allow them to collaborate with one another by building ideas that can bring WYA's mission to their respective communities.
Interested members may apply at bit.ly/WYAAPISC2023 not later than March 12, 2023. For any questions, feel free to send an email at wyaap.summercamp@gmail.com.
See you at the beach!