Two weeks ago, I attended the Emerging Leaders Conference on Women's Health and Rights, organised by the World Youth Alliance Europe, co-funded by the European Youth Foundation, a fund established by the Council of Europe.
I was pleasantly surprised at the content. When you think 'conference', and that too on Zoom, you might imagine someone speaking for a few hours while everyone sits there and listens. This conference, however, was interactive. The activities made sure that everyone involved knew exactly what was being said, and that they understood the information given to them.
A recurring point of discussion was that women still do not have the information and access to healthcare and reproductive health care services that they need. They still do not have the knowledge and power to make informed decisions, and it is a problem that affects women all around the world. Of course, it is worse in some countries than it is in others. But then again, each country has different problems. Our Austrian guests expressed dissatisfaction with their health insurance system, stating that many procedures, especially to do with women's health, were not covered. Guests from most Council of Europe states agreed that there were long waiting times for ambulances and GP appointments. And while many people pointed out that GP appointments were easier to obtain during the pandemic, we questioned whether this was because people were avoiding coming in for issues that they themselves deemed 'not important'.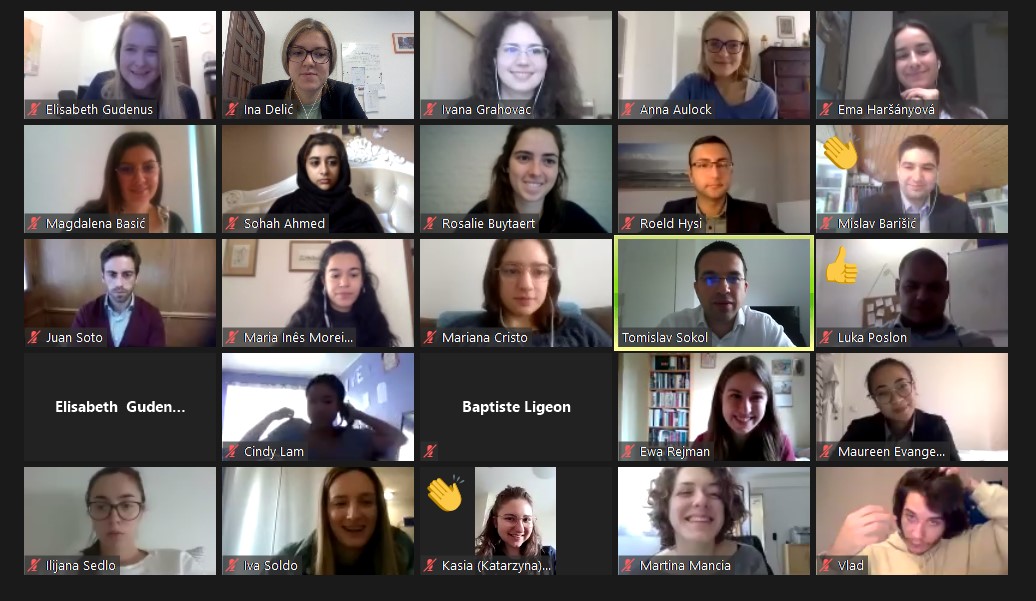 Women's health, and the issues relating to it, are significant in today's age. The special speakers went into detail with some of these problems. Ivana Grahovac MD, of WYA Croatia, explained health problems that disproportionately affected women and the reasons behind this. MEP Tomislav Sokol, MEP for Croatia, told us how he was working on, and improving, EU healthcare policies.
As a result, it is fair to say that everyone in the conference agreed that educating on women's health is a vital step to improving both awareness and the quality of life for women and their partners. This could not only be done through schools and trainings, but also through improvements in online services (such as the NHS website in the UK) where people have better access to information. The point of this 'education' should be to understand women's health and to know when something is wrong. This is because many serious problems are dismissed as 'normal', and the realisation comes too late.
Keeping in mind that the project activity was made up of 52 people from 13 different countries, it was surprising when the majority shared that they had come across issues accessing the right kind of information and help. The documents that the participants worked on during the last two days, which included a manual and strategy, included these problems and possible solutions to better healthcare for women. The dissemination of these documents will help us move forwards and push for better healthcare.
[su_divider top="no" size="1″ margin="10″]
Published: December 1, 2020
Written by Sohah Ahmed, a WYA Europe intern from the UK and ELC 2020 participant