Summer is around the corner and what better way to spend it than learning from one of the best internships in town? WYA's internship program has been the token route for members to see the principles of WYA in action as it also nurtures their skills in the professional setting. Recently, WYA is happy to have launched its externship program for all regional offices.
Now, members can experience our one-of-a kind externship, wherever and whenever! Listen to what our past and future externs have to say in taking the road less traveled (Get it? Because there's little to no travel involved? No? Okay).
Michael Kenney (North America extern, 2017)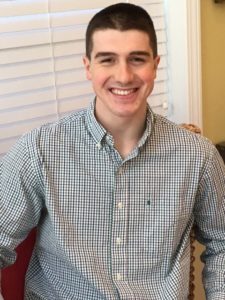 Currently a rising senior at the University of Notre Dame, Michael majors in American Studies with a minor in Theology. After college, he plans to pursue a Master of Education. Michael was able to take the WYA externship last year as part of the summer batch. "I believe firmly in WYA's mission, so I'd been wanting to work with WYA for a few years. I logistically couldn't make it out to NYC for the summer, so I'm really thankful that I could still contribute to WYA remotely."
When asked about what part of the externship he really enjoyed, Michael shares, "I was able to issue tweets on behalf of the Vatican's Section on Migrants and Refugees. That was fantastic! Working with the WYA staff was also a highlight because everyone is so positive and professional." When it came to the challenging bit of the externship, Michael replied that the Certified Training Program was also quite challenging as it often included philosophical vocabulary that he was not originally familiar with. Yet he was quick to add that the CTP was a really rich experience. "Don't be afraid to ask questions", Michael gives as a tip. "Also, create and commit to a schedule for completing the Certified Training Program."
Sarah Becker (North America FEMM extern, 2018)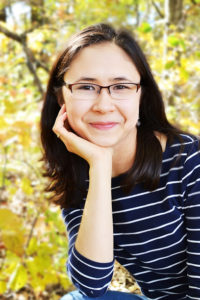 Sarah is taking a double major in biochemistry and philosophy at Hillsdale College in Michigan as her pre-med track. She hopes to work in neurology eventually. This summer, Sarah will be an extern under WYA's sister organization, the Fertility Education and Medical Management (FEMM) program. "To me, FEMM does an excellent job of relying both upon the rich philosophical basis which underlies WYA's work while advancing our scientific knowledge of reproductive endocrinology. As a double biochemistry and philosophy major, their ability to integrate these two disciplines into a cohesive women's health program inspires me to approach public policy issues in a holistic way," Sarah shares.
Sarah first encountered WYA when she met WYA North America Regional Director, Weronika Janczuk, at a Notre Dame conference. This led to her to taking the Certified Training Program the following summer and eventually becoming a student coordinator at Hillsdale College's first ever Emerging Leaders Conference last February 2018. She now plans to balance her workload with doing microbiology research at Hillsdale this summer by primarily doing WYA work at night. She sees the externship as an opportunity that directly aligns with her personal and professional goals. Sarah emphasizes this in saying, "I'm very passionate about human dignity, and believe that it is important to expand health literacy, especially in the area of women's health. I am particularly interested in how to translate scientific research into grassroots public/community health initiatives, and look forwards to expanding FEMM's network in Southern Michigan this summer."
Katherine Douglas (North America FEMM extern, 2018)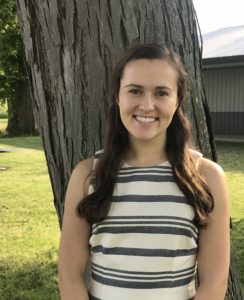 Katherine, or Katie, is from a rural town in central Illinois called Monticello, IL. She is currently majoring in Molecular and Cellular Biology, with a minor in Human Nutrition at the University of Illinois at Urbana-Champaign. She first learned about WYA through FEMM when a friend showed her the program as a resource for women who hope to gain hormonal health knowledge and awareness for menstrual cycles.
"I love the message/mission of FEMM. There are so many women, especially young women (!), who need to be aware of other options when it comes to their hormonal health and future family planning. This is an empowering, informative, and safe option that can be feasible for so many. It turns the current philosophy of the typical women's health knowledge on its head, yet it is actually so practical and important for women today," shares Katie when asked what made her decide to take the externship. She also expresses how convenience had been a great factor in considering the program. "With this being an externship, I can work from anywhere which is fantastic! ….I will be in DC for the summer (due to personal preference and another opportunity), so this works out so perfectly for me and gives me a lot of freedom to set my own schedule for working."
Aside from developing her research and writing skills, Katie also had the opportunity to attend the FEMM Medical Management course for healthcare providers in New York under notable names like Dr. Pilar Vigil. On the subject of balancing the workload as an extern, Katie says, "I am only working 15 hours per week for FEMM, so I don't foresee having too much trouble. Luckily, my supervisor, Weronika, has laid out a great schedule of my assignments and tentative deadlines for me. I think if I ever become overwhelmed, all I will need to do is simply ask for help! It's the best advice in any situation."
Lillian Quinones (North America extern, 2018)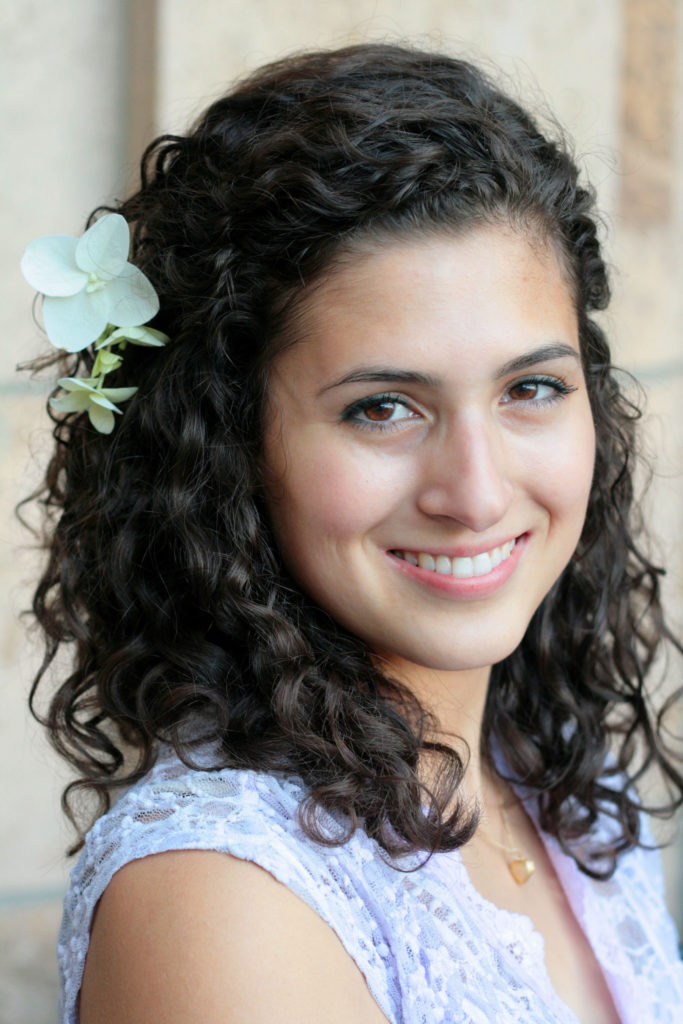 Lillian, who recently graduated from Hillsdale College with a Biochemistry major and a Journalism minor, is from Madison, Wisconsin. She is currently applying to attend medical school in the fall of 2019. Lillian has had the opportunity to channel her passions for science, philosophy, and history in the creation of a radio show, called "Science & Ethics", which airs on her college radio station and in podcast format on SoundCloud.
It was through one of her co-hosts in the radio show that Lillian became involved with WYA after her friend's encounter with the organization in the Notre Dame Ethics and Culture Conference two years ago. This led three other Hillsdale College students and Lillian to co-host a bioethics conference with WYA this year. Their conference, "Emerging Leaders Conference: The Modern Identity Conference," was the first student-organized conference to take place on their campus and drew nearly 200 students and community members. As an extern, Lillian will be doing a creative project in partnership with the WYA Europe office where she will be researching on euthanasia at the EU as part of a journalism requirement for school. She will also be collecting information and writing a piece for a well-known magazine in the U.S.
When asked about her expectations on the externship, Lillian shares that she hopes to gain a greater understanding of the policies surrounding euthanasia and physician-assisted suicide in the US and Belgium. Policy-speaking, she observes how Belgium is ahead of the US in its legalization of euthanasia and she looks forward to interviewing medical professionals on their perspective on how these laws have affected the Belgian culture and community. "Ultimately I hope to publish articles in USA publications on this topic, incorporating policy and examining the underlying philosophical issues, by asking questions like, "Is individual autonomy truly at the root of the issue, and if so, do we have the right conception of this principle for a flourishing human community? Ethically-speaking, how are we to respond to human suffering? What can we learn from history regarding the abuses of euthanasia? What does it look like to respect the human dignity of a suffering person?"
Ines Štoka (Europe extern, 2018)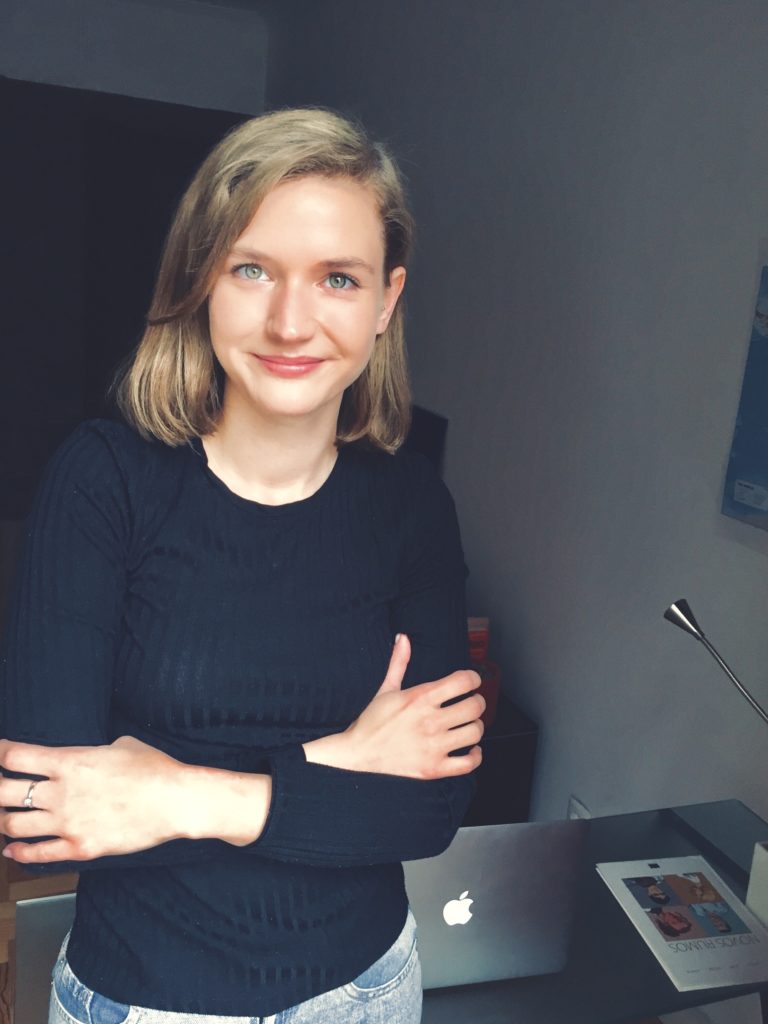 Ines, who is originally from Croatia, is a 27 year old WYA member who has a Bachelor degree in Physical Therapy. She has been an active volunteer with the WYA Croatia Chapter for around two years. Not only was she a coordinator for the Chapter's Bioethics team, she also sat on the Board of Directors. Ines had actively organized many events and conferences for WYA Croatia as a member.
She decided to take the WYA externship after she moved to Portugal. "What I was missing the most, other than my family, of course, was a purpose. The fulfillment I had volunteering with my "community of friends" in WYA. The sense of accomplishment. So, when the offer came to start a Chapter here, I jumped at the opportunity," shares Ines.
Now, Ines tells us that what she enjoys from the internship the most is also her greatest challenge: the act of having to build a new network. " love meeting young people, other NGOs, and their leaders, but I am building this Chapter from scratch and it is often a challenge. It was quite different volunteering in my home town, for a Chapter that was already up and running. Back home I had many contacts and a lot of support and this is precisely what I hope to accomplish here." She also mentions that loves the opportunity to build and practice FEMM in Lisbon.
In parting, her main advice to members who plan to take the externship in the future is to remember that the program takes time and effort. According to Ines, "I often get impatient, but there are always things out of my control, and I am slowly learning that. At the end of the day, this is fun, this is rewarding and I have always felt a great sense of accomplishment in WYA."
[su_divider top="no"]
Does this sound like the externship for you? Visit the WYA internship page and select the externship tab to get started on your application today.