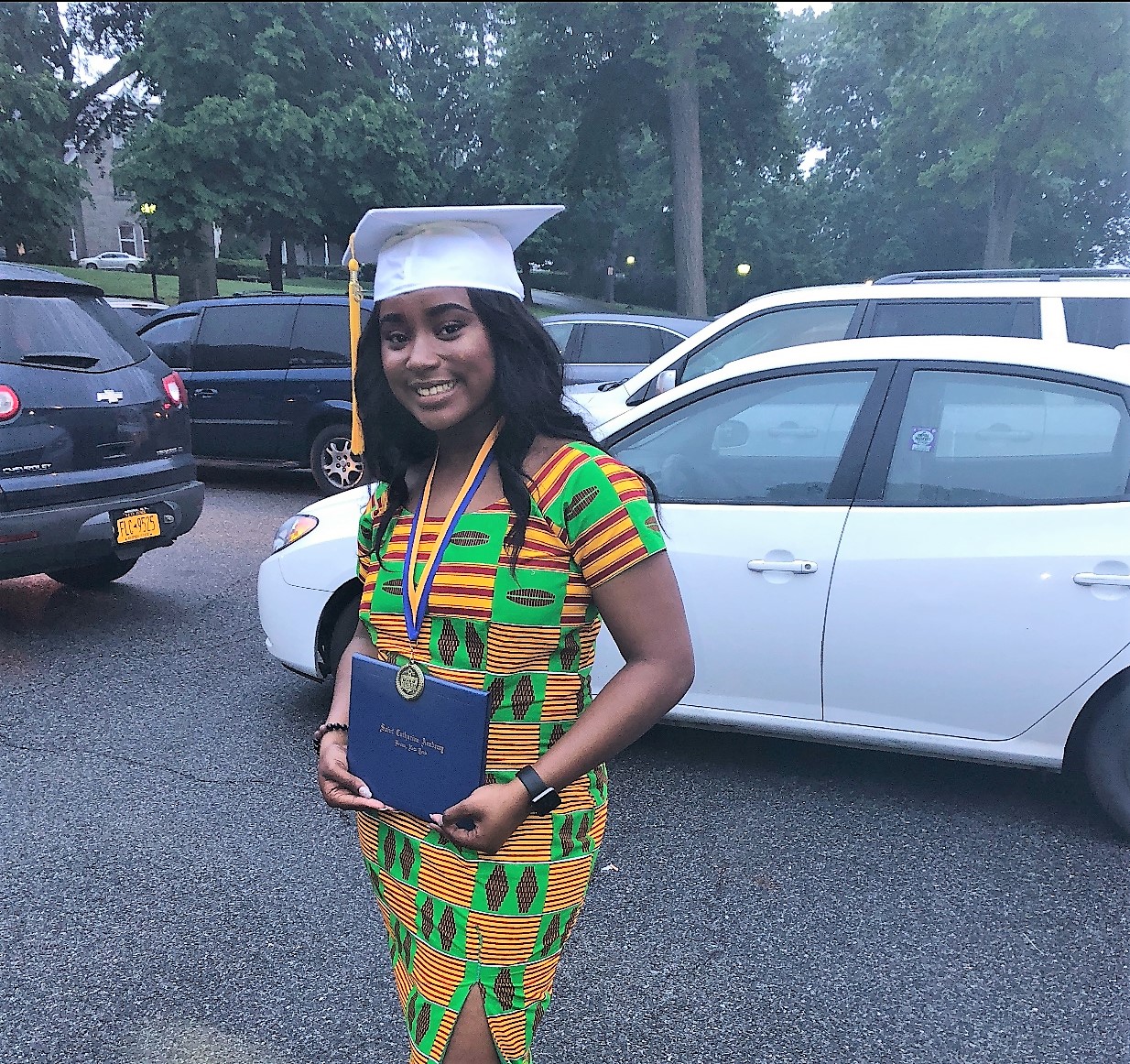 Before one is born, they don't decide what race they want to be. It all depends on who their parents are. As an African American, both my parents were born and raised in Ghana, West Africa. They eventually met each other and moved to America. They had three children and the last was me. Humble beginnings are one of the key things to growing up as an African American.
What does it mean to be an African American? It means that your natural hair defies gravity, the sun absorbs your beautiful chocolate skin and most of all, it means that you will have to work extra hard to achieve the impossible. African Americans before me had shown that achieving the impossible is certainly possible. But the real question is, can I go above and beyond to make my ancestors proud?
One day, while I was in elementary school, I was playing with my friends in the schoolyard. A girl told me, "You can't play with us. You're too blackie". I was just in shock because that was my first encounter with racism itself. Have you ever encountered racism from another human being? If so, what was running through your mind?
Feeling like you're powerless and that you can't say something back to someone is one of the worst feelings ever. But hey, I guess you're gonna have to deal with it. When you respond to a racial slur, you're actually stooping down to the person's level. As a young black woman, I have to rise above all the hate and keep my and her human dignity in mind.
Human dignity is so powerful that it can make a young woman just like me love more than hate.
Human dignity is the reason why man is worth respecting. That is why human dignity grants us human rights. Which means to give respect as an African American, I feel we have to have an understanding of human dignity. Human dignity is something I am still trying to fully understand. When you have respect for someone else, your understanding of human dignity becomes stronger. Our dignity is part of our identity. Our common identity is that we all have human rights. When one has no understanding of his identity, one has no sense of direction. Without direction, one is completely lost.
That's why when discussing human dignity one has to understand that without it, dealing with racism is pointless. Human dignity is so powerful that it can make a young woman just like me love more than hate. Dignity is one's right to respect. Dignity allows us to display courage.
Respect, in my opinion, is one of the important components of dignity. As one of my wise teachers once said, "When you acknowledge that you have dignity, respect for oneself follows." If you don't have respect for yourself, how do you expect others to respect you as well? As an African American, I admit it's hard to respect yourself because of how society portrays us.
Courage is needed when understanding human dignity because if you lack in confidence,
it may be hard to fully comprehend the concept of human dignity. Courage actually makes understanding human dignity a lot easier. I feel that as an African American, my confidence has grown stronger. This is because of who I am.
Confidence is more or less another word for fearlessness. Having courage is not easy. Growing up as an African American has allowed me to be confident in my own skin. Wearing African dresses has shaped my confidence. There was a time that I wasn't comfortable in wearing African clothes because I was afraid of what people would think. Now I'm the most comfortable in my skin when I wear it. I wouldn't trade being African American for anything in the world. When you're courageous, it comes with a price. Despite the price, is it worth it? Will you do yourself a favor and take courage to understand human dignity too?
[su_divider top="no" size="1″]
Written by Maame Ocran, a Headquarters intern in New York City