People are challenged by their own daily routines. Some work hard, while some are just busy finding a way to ensure that their life goes on and on. This is what we call "life". In fact, I was part of those people struggling day after day.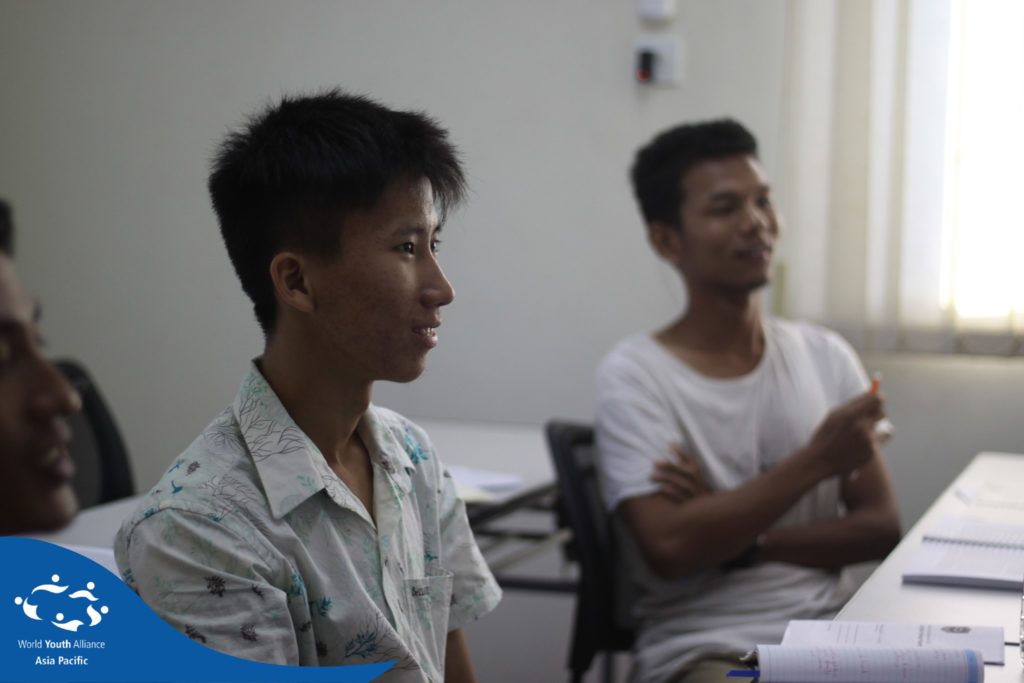 It started when I was selected to participate in a forum. It was both thrilling and tiring for me as I had no relatives in Yangon. Everything seemed a bit uneasy as things were quite expensive there considering accommodation, meals and so on. However, these concerns slowly turned into great encouragement. With all I had, I was brave enough to make this solo trip happen.
By the time the volunteers parted ways, I unearthed a post which read WYA Certified Training Program. As a language learner, I questioned my ability to take on these lectures. Despite the different hesitations, I met the deadline for the application with the partner organization, Agape Youth Alliance.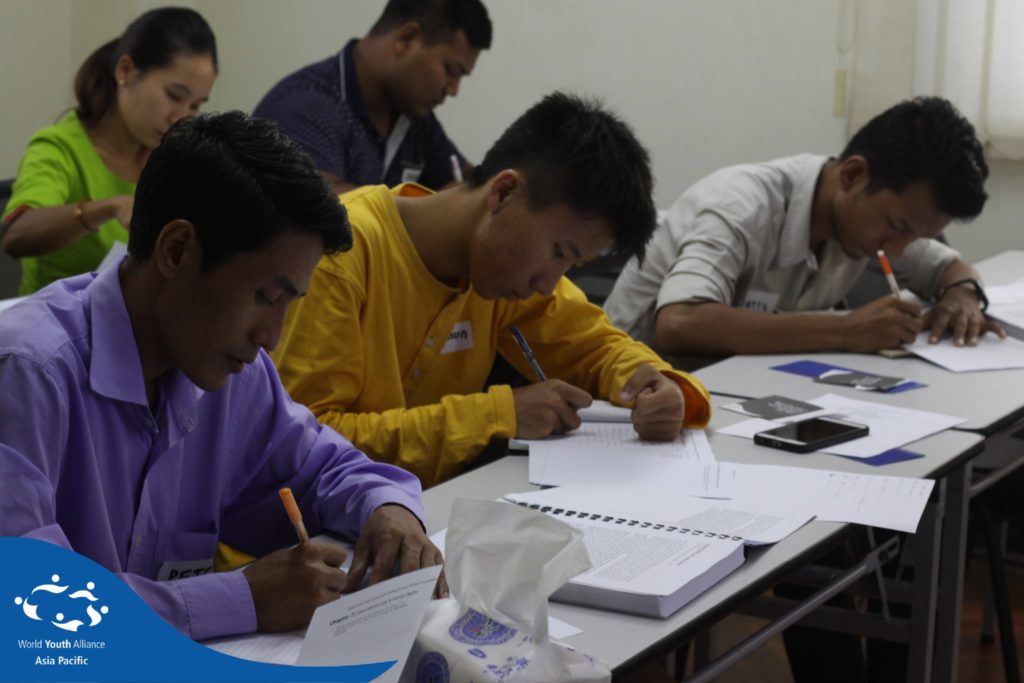 On the first day, I got lost finding the location as it was on the utter roof of the building and required special access to get there. Nonetheless, I got right up there and met Miko, who was one of the trainers of this program. It was such a nice and cool feeling I had with him caused by his warm icebreakers. After getting through registration, I had a very friendly talk with Peter who was one of the participants in the activity.
What I liked most about the program is the way the trainers imparted their knowledge of and beyond the lessons. I found their teaching techniques very effective and helpful for me to be enlightened. All the learnings conveyed during the lecture periods were distinctively inspirational that even on the very first day of the training, it left me wishful, and in thoughtful contemplation on my way back home. There were favorites I have identified during the teaching. It included reminders of the specific lessons before the closing on any particular day. This was because it served to help us digest what we have been taught each day.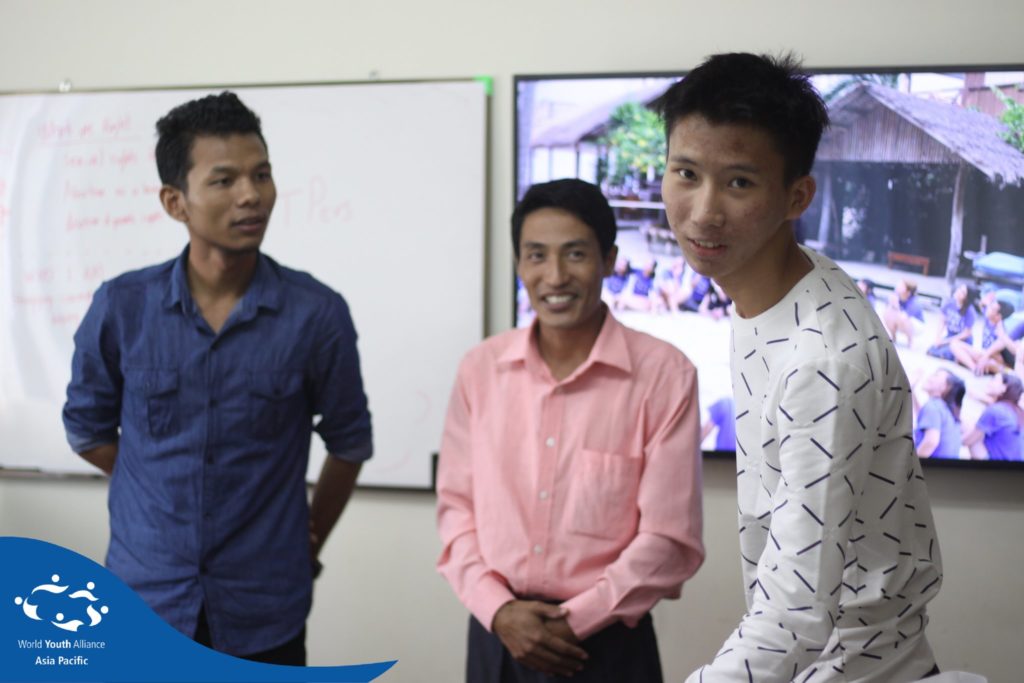 It was also the follow-up discussions which were a part of my utmost favorites. It allowed us to share things with each other in a friendlier way. In this specified session, we got to know more about one another and even felt like a family-vibe surrounding. What's more, we started to receive a more vivid and personal explanation from each individual throughout this closed talk. Besides, the respective trainers again as the facilitators assisted us with clearer interpretations of what those lessons were actually about and led us to the very right path for the sake of no misunderstandings.
Among all the colorfully thought provoking chapters, the one which talked about human dignity got my full attention as it is the foundation of human rights. In other words, it reminds us of that our worth or personal esteem is always with us and that we need to recognize ours and respect those of others' as well. What I want to reveal the most is those days with WYA members were days indeed very well-spent.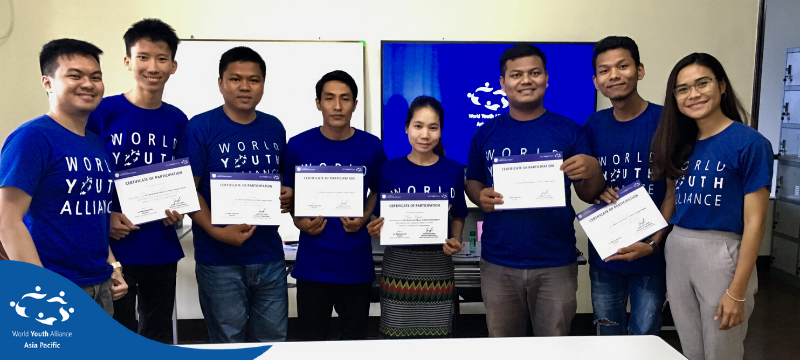 ---
Written by Khun Aung Myint Thu, a WYA Certified Member from Myanmar.
WYA's Certified Training Program (CTP) is the collection of texts that provide the philosophical underpinnings for the mission of WYA. Interested to know more? Visit our website to learn more.