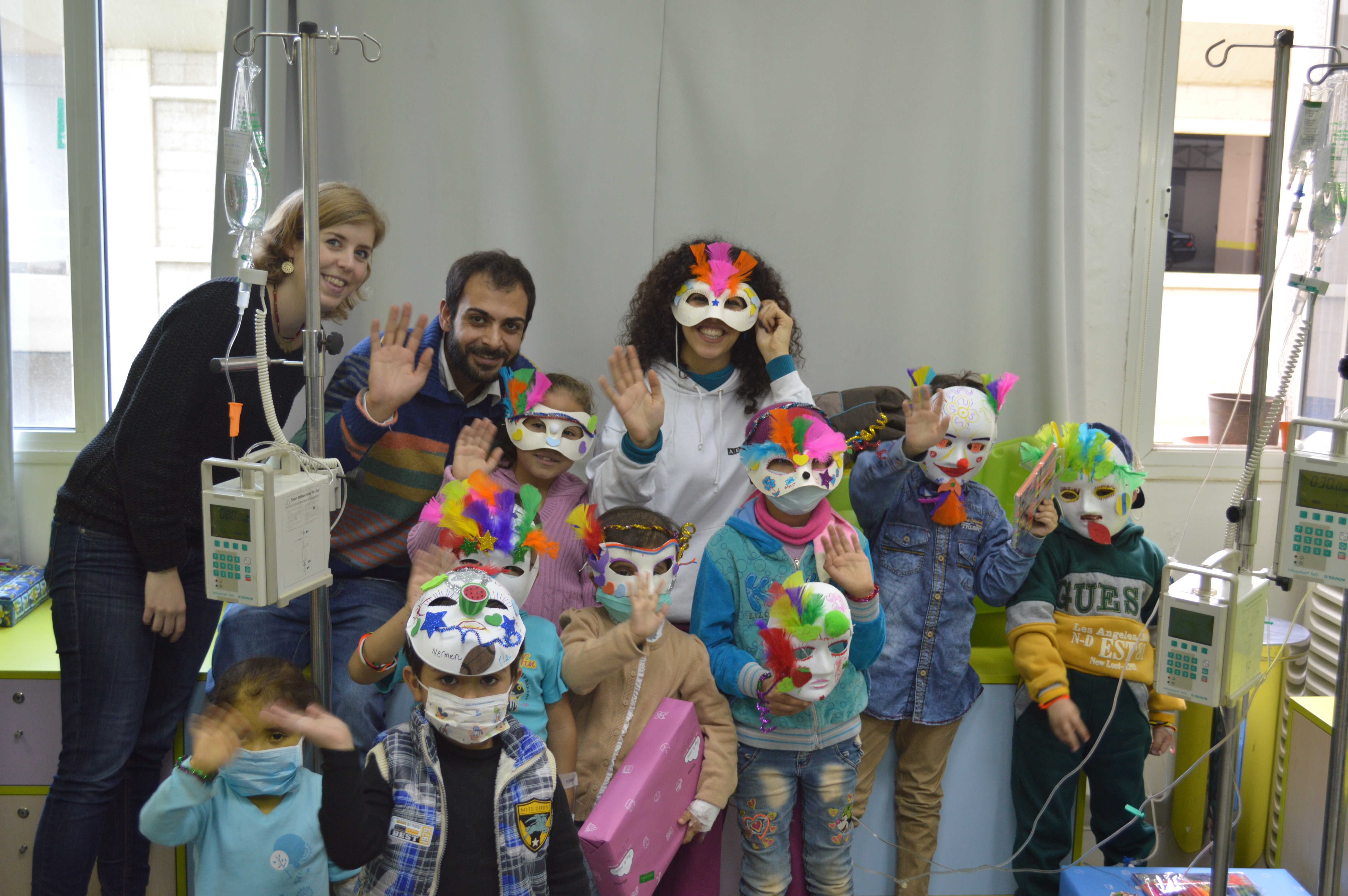 Growing up, I would always hear a lot of stories from cancer victims and survivors around me. On a personal note, I also had a number of close friends and family members who have gone through difficult time struggling with this unpredictable disease. After I and my fellow interns decided to organize an animation day for children suffering from cancer in the Hariri-Beirut hospital, I felt very glad and enthusiastic. I was very excited!
For this project, we had to be well prepared and emotionally strong. We were looking forward to making their smiles shine warming up the ambiance of the hospital.
Every time I entered this type of hospital for children suffering from cancer, I had to take a deep breath. I just felt bad for them because they're suffering at a very young age. However, I also had great optimism that through our simple project we will be able to offer them joyful and fun memories hopefully contributing to their recovery process.
The program went as planned. We prepared different exciting activities including mask painting and singing. We also brought in cakes for them. I got the chance to spend some time with Ibrahim, the oldest of them all. He was very excited to join the mask painting activity. He was delighted to use different colors to decorate his mask. After he was done, he was so excited to wear it and to take a photo with it. Ibrahim also shared his dream to me. He wanted to join the Red Cross organization in the future. He liked their work so much. My dream is for him to realize his dream.
The event was just so inspiring and meaningful. It was full of joy, hope and magic.
At the end of our activity, I must say that it was truly one of the best days of my life.  They've taught me valuable lessons of dignity, courage and strength. When I see the children, I don't anymore feel bad for them. Instead, I feel so much love, respect and admiration for them and their family.
They may look small but for me they are like giants who are so strong yet very humble. When I and my fellow interns were planning for the event, we just wanted to bring smiles and hope to the children but I think they gave us so much more. They reminded us to celebrate life despite personal struggles and challenges. And for that, I'm very grateful.
Written by Celine Hintermeister, a regional intern at the World Youth Alliance Middle East office.