[su_tabs active="2″][su_tab title="English"]
The delegation of World Youth Alliance Romania had the absolute privilege to participate in the Emerging Leaders Conference 2021: Human Dignity in the European Parliament, held in Brussels, Europe's capital and the center of the European Union.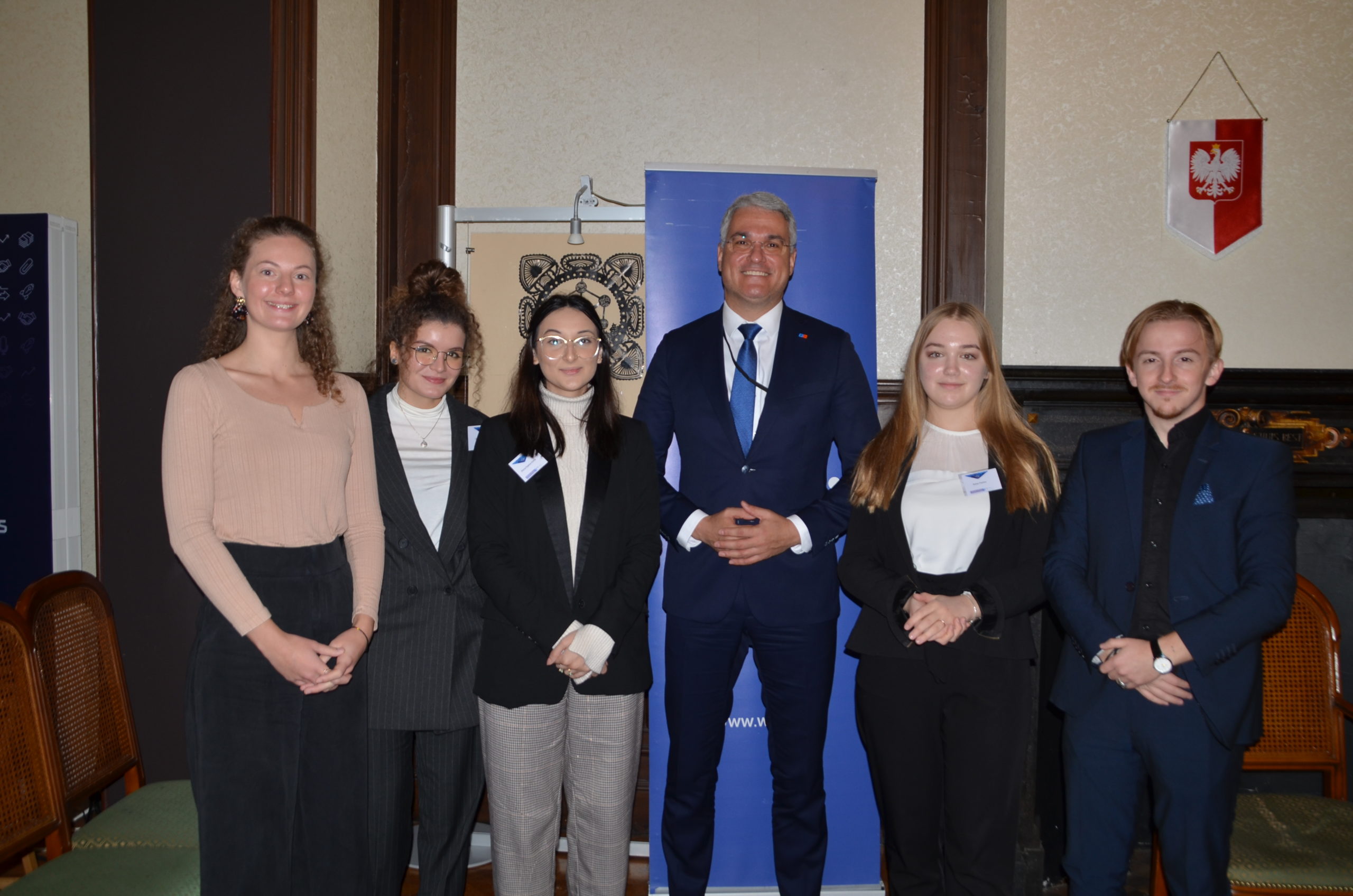 Enjoying a vast cultural experience, communicating and working with youth representatives from all over Europe, we participated actively, for a period of 4 days, in training, workshops and debates with themes such as understanding the European Parliament, leadership, human dignity, youth involvement on the labour market and Artificial Intelligence.
Moreover, we had the chance to meet with Mr. Dragoș Pîslaru, a Romanian MEP, representative of Renew Europe Group and main submitter of the Youth Resolution. We had an open conversation about the difficulties youth are facing nowadays, especially after the COVID-19 pandemic, and what measures are necessary in order to improve their situation and create more inclusive opportunities.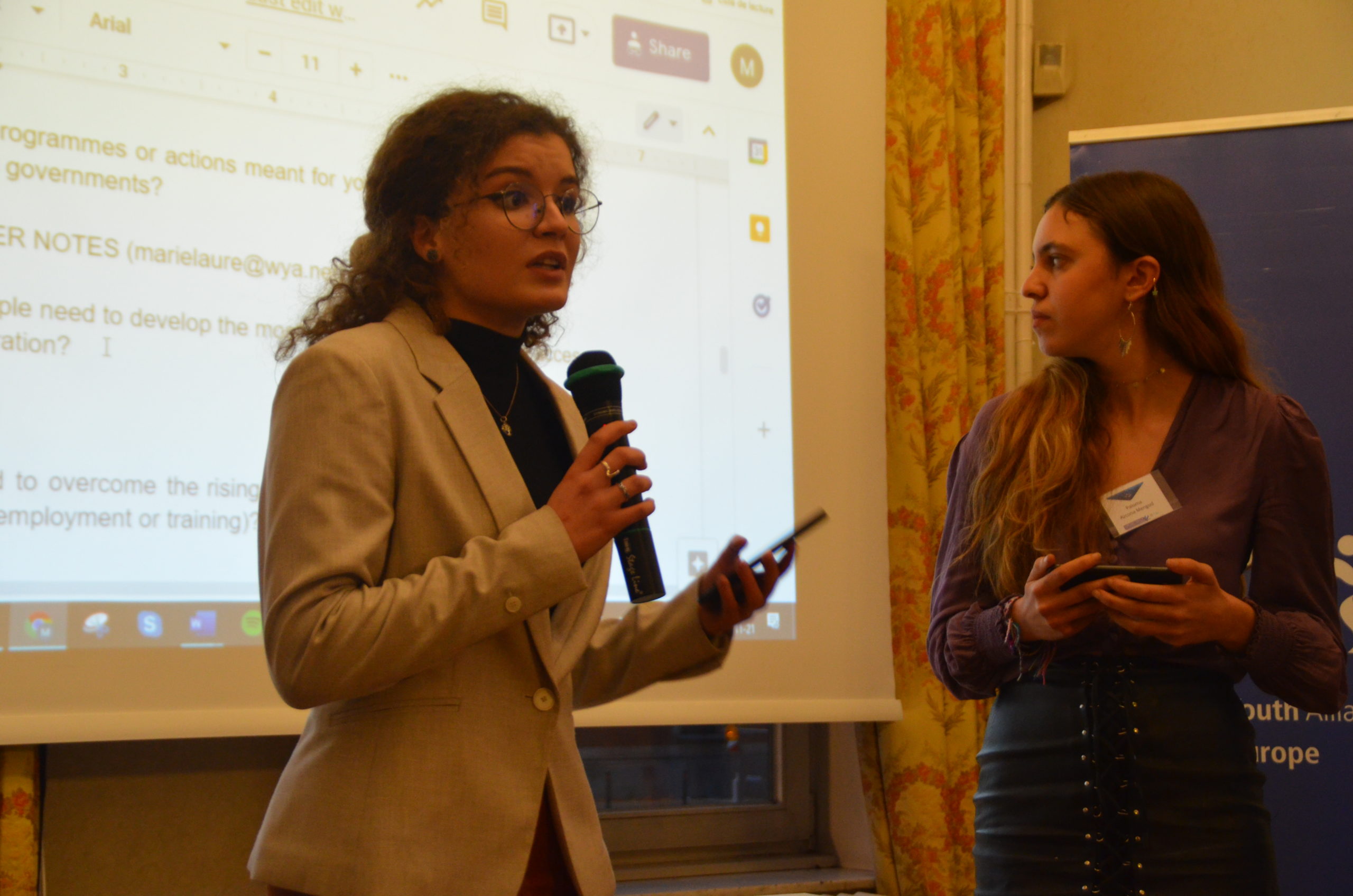 Finally, the most fulfilling aspect about our ELC experience was definitely the connection established with the fellow participants. Gathering young people with the same values and purposes, the event created a favourable context for us to discuss subjects of interest for the nowadays changing world and also to make a cultural exchange while getting to know each other.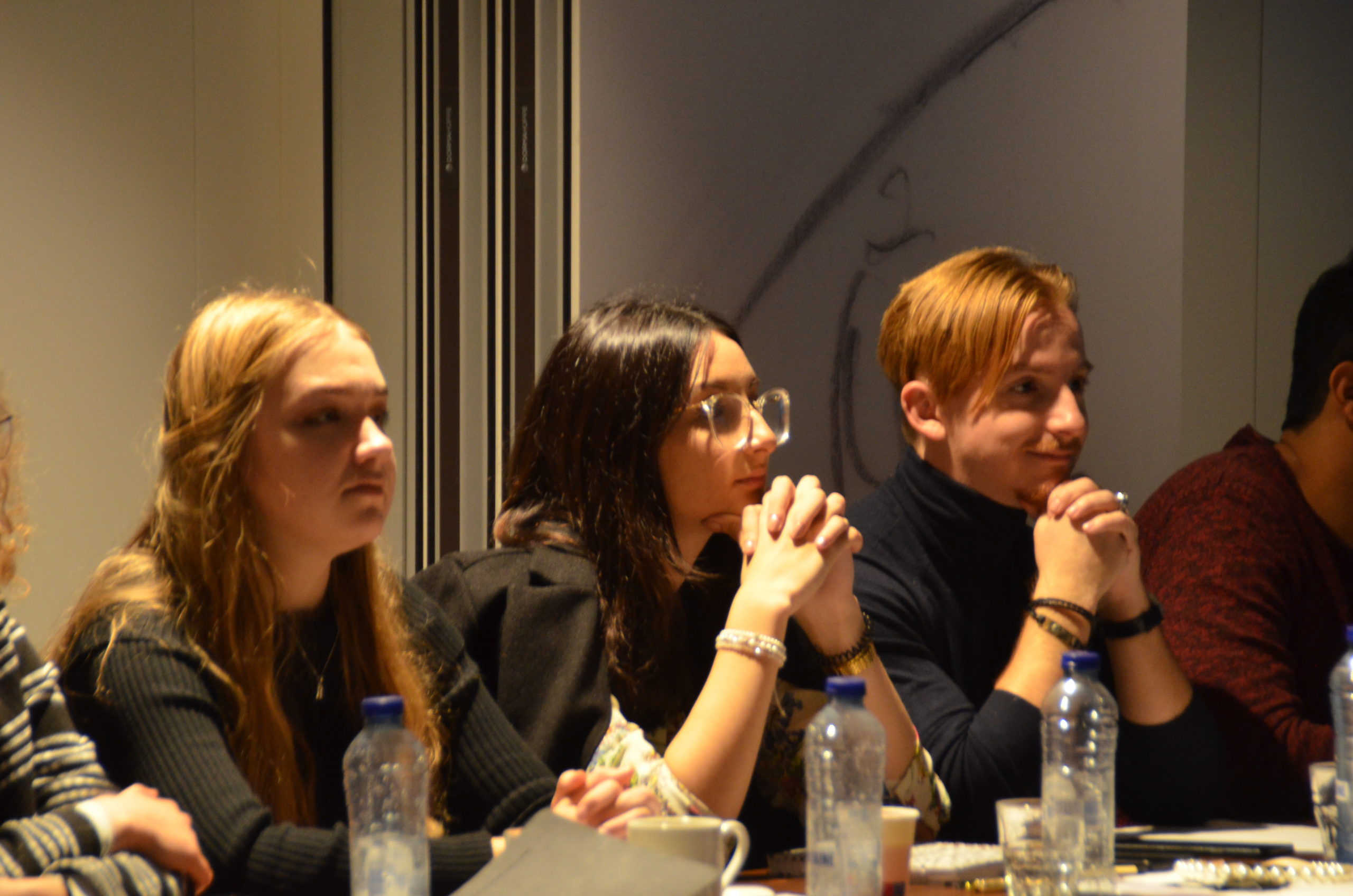 Thank you, World Youth Alliance Europe and World Youth Alliance Germany, for this amazing experience! We wholeheartedly encourage everyone interested in participating in such events to apply for the next year's Emerging Leaders Conference.
[su_divider top="no" margin="0″]
Published: December 16, 2021
Written by Smaranda Mihaila, Participant of the 2021 Emerging Leaders Conference .
[/su_tab]
[su_tab title="Romanian"]
Delegația World Youth Alliance Romania a avut privilegiul de a participa la Conferința Leaderilor Emergenți 2021: Demnitate Umană în Parlamentul European, organizată la Bruxelles, capitala Europei și centrul Uniunii Europene.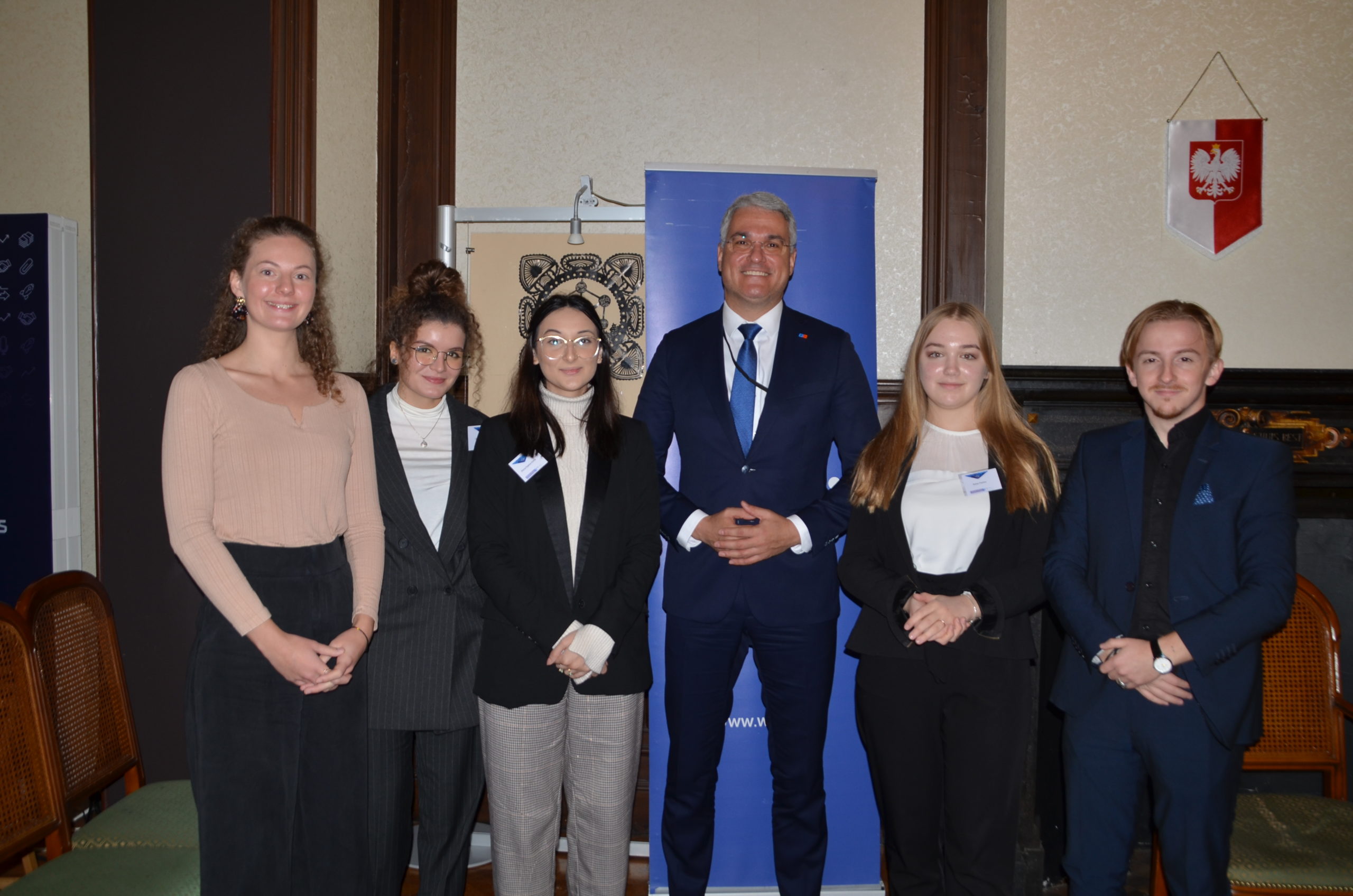 Având parte de o vastă experiență culturală, comunicând și lucrând cu reprezentanți de tineret din întreg continentul European, am participat activ, pe o perioada de 4 zile, la training-uri, workshop-uri și dezbateri, ce au avut ca teme activitatea Parlamentului European, leadership-ul, demnitatea umană, incluziunea tinerilor pe piața muncii și Inteligența Artificială.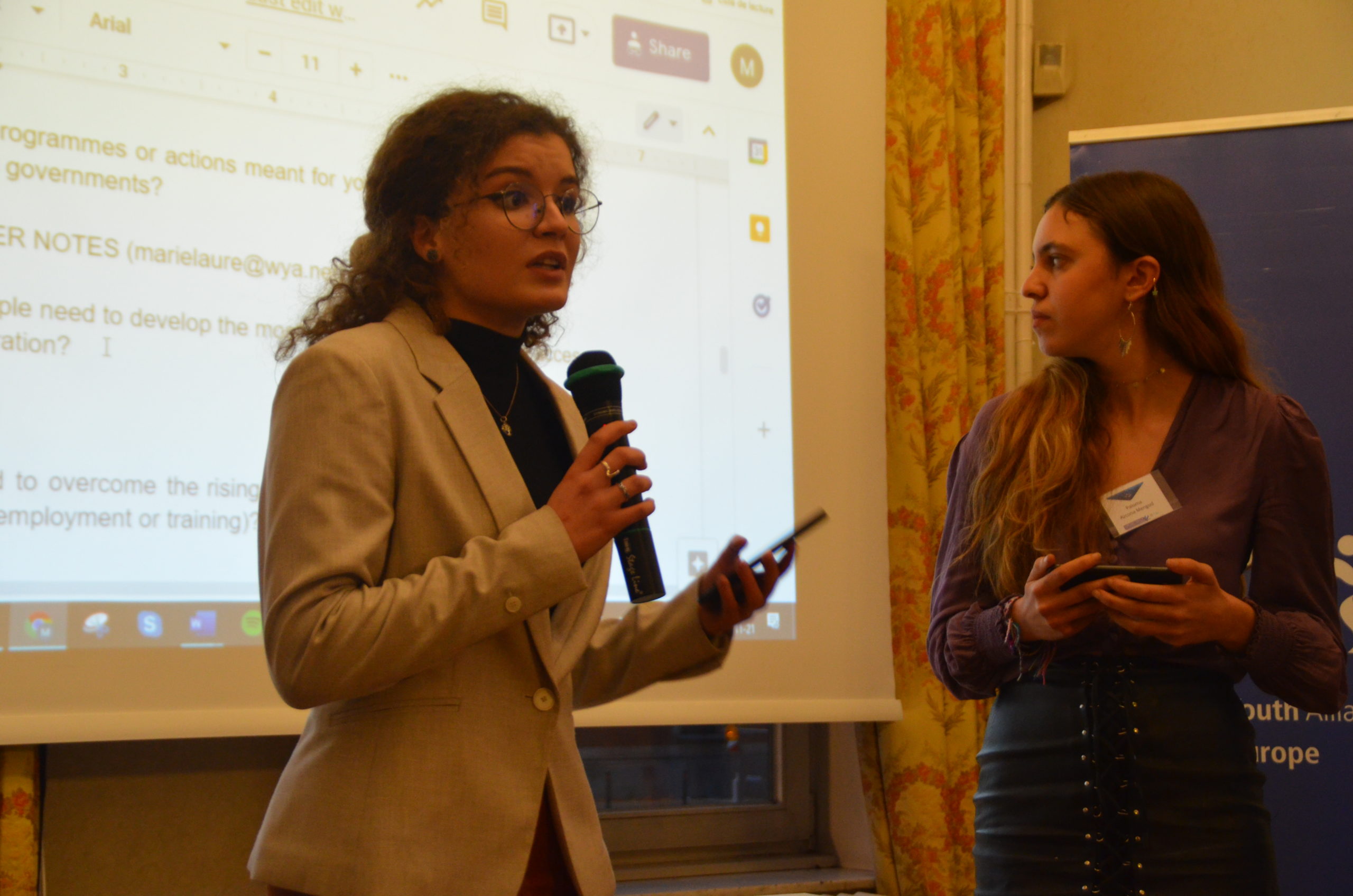 În plus, am avut oportunitatea de a ne întâlni cu domnul Dragoș Pîslaru, Membru al Parlamentului European, reprezentant al grupării Renew Europe și inițiator al Rezoluției pentru Tineret. Am avut parte de o conversație deschisă despre dificultățile cu care se confruntă tinerii în zilele noastre, mai ales în urma pandemiei COVID-19 și despre măsurile necesare pentru a îmbunătăți situația acestora și pentru a crea oportunități inclusive.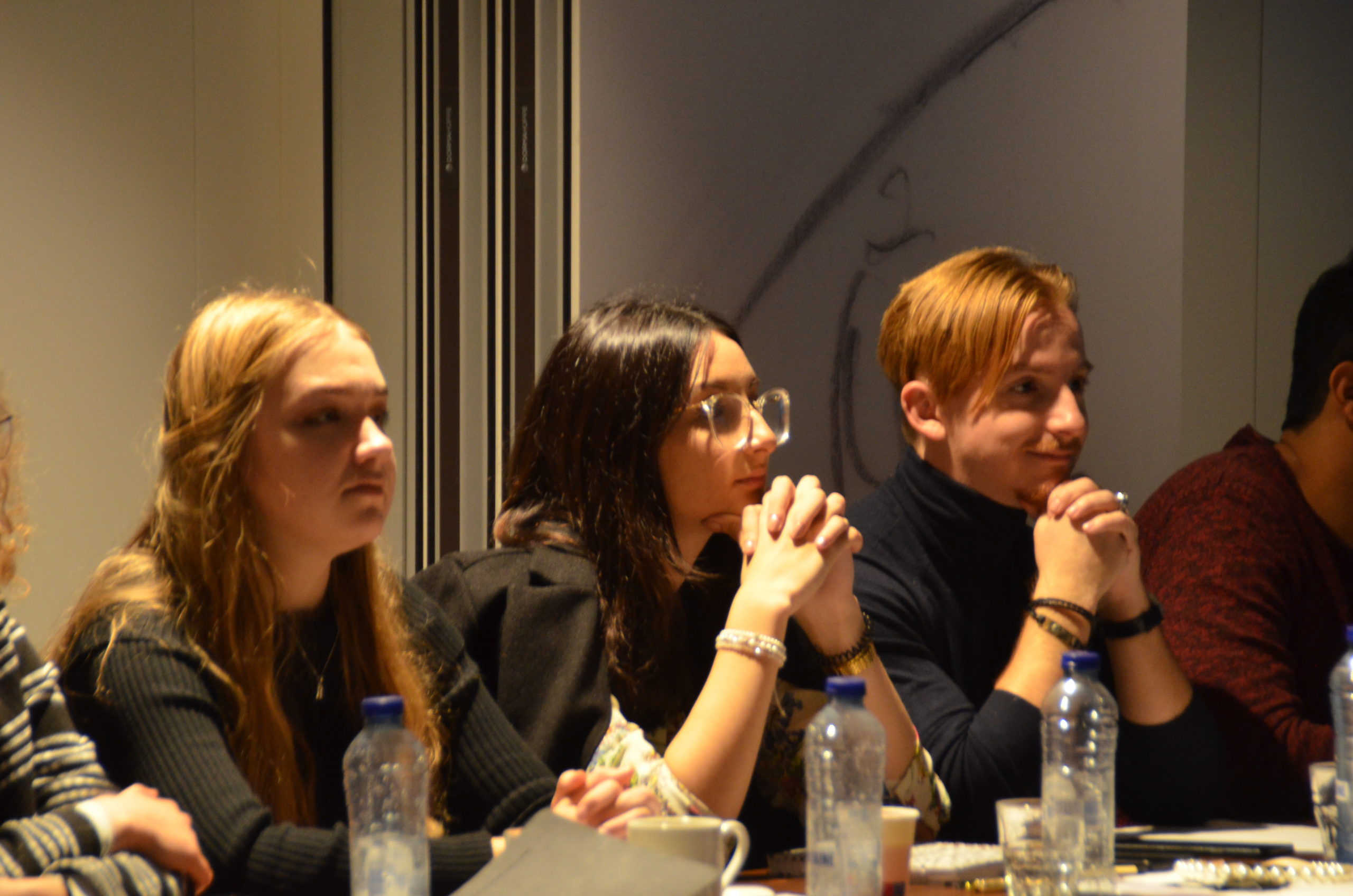 În final, aspectul cel mai mulțumitor de care am beneficiat în urma experienței ELC, a fost cu siguranță conexiunea stabilită cu ceilalți participanți. Adunând la un loc tineri cu aceleași valori și scopuri, evenimentul a creat un context favorabil discutării subiectelor de interes pentru societatea actuală, cât și realizării unui schimb cultural prolific.
[su_divider top="no" margin="0″]
Published: December 16, 2021
Written by Smaranda Mihaila, Participant of the 2021 Emerging Leaders Conference .
[/su_tab] [/su_tabs]