[su_tabs active="2″][su_tab title="English"]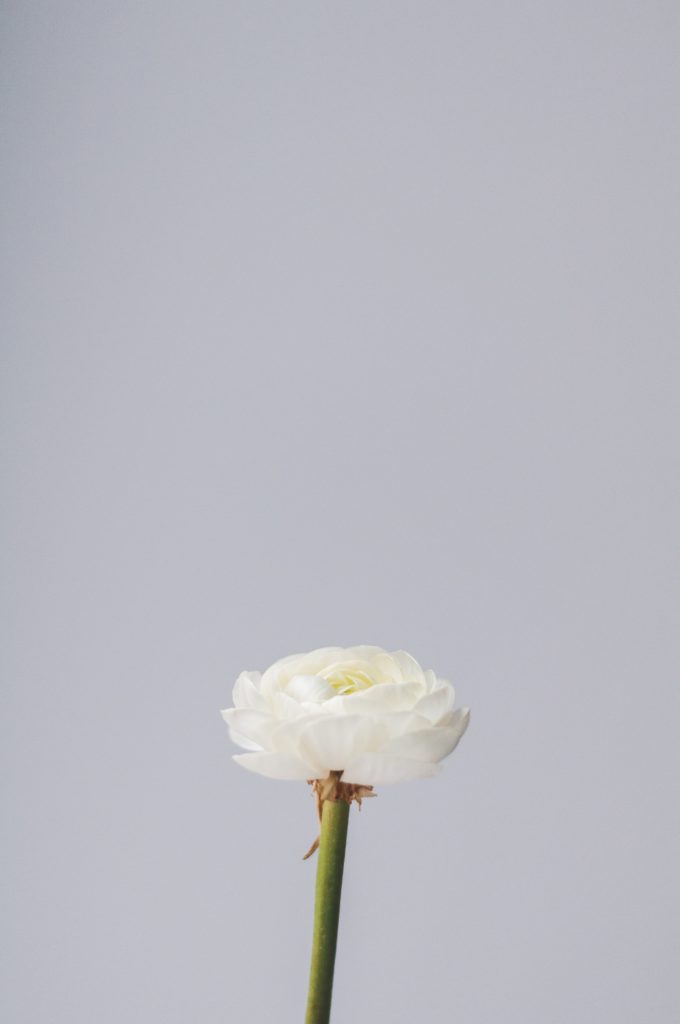 I was doing some research about minimalism for this blog and found out about the "30-Day Minimalism Game" created by TheMinimalists. I thought it was a great idea so I researched some more about it and found that a person is supposed to get rid of the things they know they can do without for a whole month, starting with 1 thing on the first day, 2 things on the second day, and so on.
I loved the idea but then I realized that I don't own much in terms of material things. As a Mexican, I have not grown up in the culture of "materialism" similar to what one sees in the United States. However, I thought about this a little bit longer and realized that minimalism wasn't just about getting rid of the things I own, it's actually about finding out if they really add value to my life and if I truly need them.
The world has taught us to work hard in life, to study, graduate, find a job that pays you enough to get a car, clothes, gadgets, meals, decor, electronics, and go on vacations, etc. We are actually spending money faster than we can earn it. But is that what we are truly "here" to do?
In WYA's Certified Training Program, the Dalai Lama tells us that no matter how comfortable your life is materially, you may still be worried, disturbed or unhappy because of other circumstances in life. He then proposes a way to fight this lack of peace and he names it as "the search for inner peace". I also loved this concept but suddenly I realized we are facing other problems here called "Netflix, Facebook or Instagram" (the name of the problem changes depending on each person's preference) which distracts us from reaching this inner peace. We get so distracted by this lifestyle, spending most of our time working to get the money, to satisfy the desire for material wealth and then spend leisure time, in the arms of Netflix (this is what works for me).

I love watching movies and spending time on Instagram. I struggle to just spend time with myself and others, especially when I'm tired. But I think we could reach the balance, the "golden mean" that Aristotle refers to, between scheduling time for ourselves and others, and also watching a movie once or twice a week.

So with a little help from the Dalai Lama himself, I discovered that minimalism it's not just about getting rid of the "extra stuff", which we all have. It's also about adding value to your life. It's about making room for what is truly important like: health, relationships, growth and contributing to the community. As St. Agustine once said "Ordis Amoris" (give the things the actual value they have, no more, no less).
It is true that "we all have to pay the bills" but there is an enormous difference between paying the bills and just trying to acquire more wealth.
It is not easy but you get to realize that you really don't need all the things the world is telling you to acquire. That actually, "less is more". We should aim to give more of ourselves to others, spend time connecting with other people and also have moments to ourselves for introspection.
The less you consume, the less you need to fulfill the necessity that the world created for material things.
Make an effort to avoid lying in bed just to scroll through Instagram (like me). Listen and connect with friends, family or even strangers. Try to organize your thoughts and feelings. Maybe you have to sacrifice some "free time" but at the end, you'll find a lot more peace in yourself.

It is an everyday battle, but we have to take it one day at the time.
[/su_tab]
[su_tab title="Spanish"]
Ordo Amoris – San Agustín (Materialismo vs Minimalismo)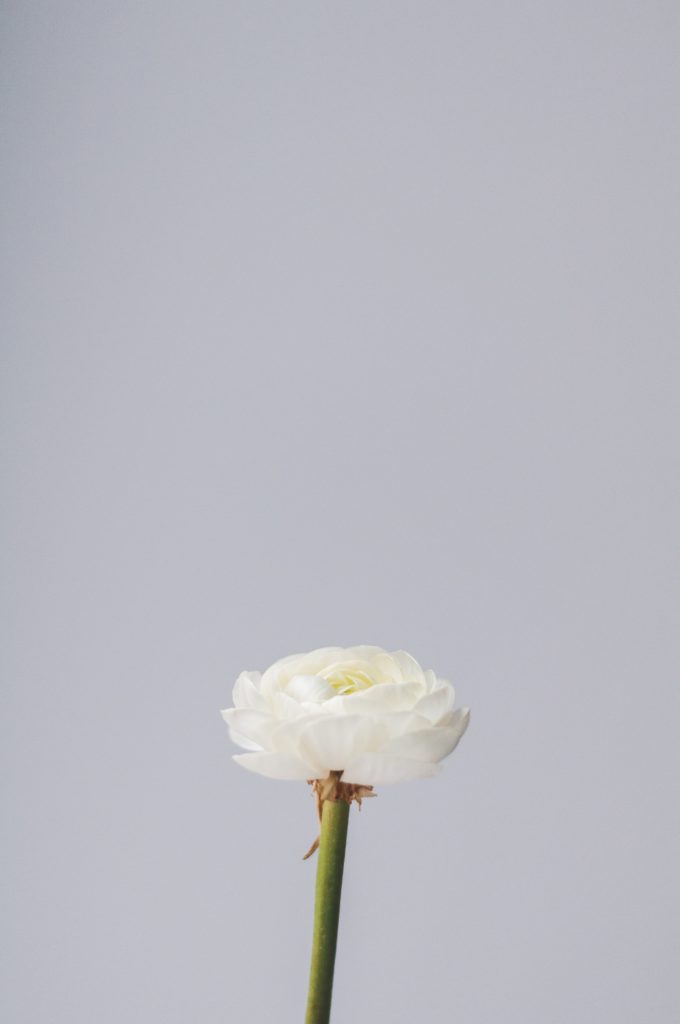 Haciendo un poco de investigación a cerca del Minimalismo para este blog, descubrí el juego del "Minimalismo en 30 días" creado por TheMinimalists. Pensé que era una muy buena idea, así que investigué un poco más. El juego trata de que la persona, a lo largo de un mes, comience a deshacerse de los objetos que tiene de más. Comienza con el primer día un objeto, el segundo 2, el tercero 3 y así sucesivamente durante todo este mes hasta llegar al día treinta, que corresponden 30 cosas.
Me fascinó la idea pero pensando en la cantidad de cosas de las que debes deshacerte pensé que ni siquiera tengo suficiente para continuar el juego durante los 30 días. Siendo mexicana, no crecí en una cultura de "materialismo" como la que podemos observar en los Estados Unidos. Sin embargo, el ritmo de vida que he observado y vivido no es un camino tan distinto a este.
El mundo nos ha enseñado a trabajar duro en la vida, estudiar, graduarse y finalmente encontrar un buen trabajo que sea rentable para comprar un carro, ropa, gadgets, comidas, decoraciones, eléctricos y nuestras vacaciones en Bali. Gastando el dinero más rápido de lo que podemos ganarlo. Pero ¿es realmente eso para lo que estamos "aquí"?
En el Programa de Entrenamiento Certificado (CTP en inglés) de la WYA, el Dalai Lama nos menciona que "no importa que tan cómoda sea nuestra vida en términos de lo material, aún así te sentirás preocupado, perturbado o infeliz por otras circunstancias en la vida". Y nos propone un remedio contra esta falta de paz llamándolo "la búsqueda de la paz interior".
Concepto que también me encantó – y había leído acerca de esto hace un par de años en el libro "La paz interior" de Jacques Philippe- entonces pensé que actualmente enfrentamos otros pequeños monstruos sobre esto llamados "Netflix, Facebook o Instagram" (el nombre del "monstruo" puede variar según su preferencia) que nos distraen constantemente para alcanzar esta paz interior.
El estilo de vida que el mundo nos propone nos distrae demasiado haciendo que pasemos la mayor parte de nuestro tiempo trabajando para obtener el dinero para satisfacer el deseo de bienes materiales y después durante el tiempo de descanso, en los brazos de Netflix (funciona para mi).
Me gusta mucho ver películas y pasar el tiempo en Instagram. Batallo para simplemente pasar tiempo conmigo misma y otros, especialmente cuando estoy cansada. Pero creo que es posible alcanzar el balance, el "justo medio" al que Aristóteles se refiere, entre programar tiempo para nosotros mismo y los demás, y también ver una película y revisar nuestras redes sociales.
Así es que con un poco de ayuda del mismísimo Dalai Lama, descubrí que el minimalismo no se trata solo de deshacerte de las cosas que tienes de más, que todos podemos tener. Es también agregar valor a tu vida. Es hacer espacio para lo que realmente es importante como: tu salud, relaciones, crecimiento y contribuir a la comunidad. Como San Agustín lo dijo "Ordis Amoris" (otorgarle el valor que tiene a cada cosa, no más, no menos).
No es sencillo, pero puedes llegar a darte cuenta que realmente no necesitas todas esas cosas que "el mundo" te dice. Que de hecho, "menos es más". Pienso que deberíamos aspirar a dar más de nosotros mismos a los demás, pasar menos tiempo conectados a las pantallas y más tiempo conectados con otras personas e incluso con nosotros mismos para hacer un poco de introspección de vez en cuando.
Haz el esfuerzo de evitar solo estar acostado en la cama viendo el inicio de Instagram (como yo lo he hecho). Escucha y conéctate con tus amigos, familia o incluso extraños. Intenta organizar tus emociones y pensamientos. Tal vez debas "sacrificar" un poco de tu tiempo libre pero al final del día, encontrarás que puedes sentirte mucho más en paz contigo mismo. Con más paz interior.
Es una batalla diaria, pero debemos tomarlo un día a la vez.
[/su_tab] [/su_tabs]
[su_divider top="no" size="1″]
Written by Sofía Soubervielle, a New York Headquarters intern from Mexico.
Interested in taking WYA's Certified Training Program? Register for an online class here.