[su_tabs active="2″][su_tab title="English"]
Justice is one of the virtues of moral values. The moral value – as Aristotle said – is in relation to the passions and human acts, which connote excess, defect or middle ground. The characteristic of this virtue is to keep us in an excellent middle ground to find the equilibrium between these two. The middle ground is determined by reason, not in relation to the object but in relation to us.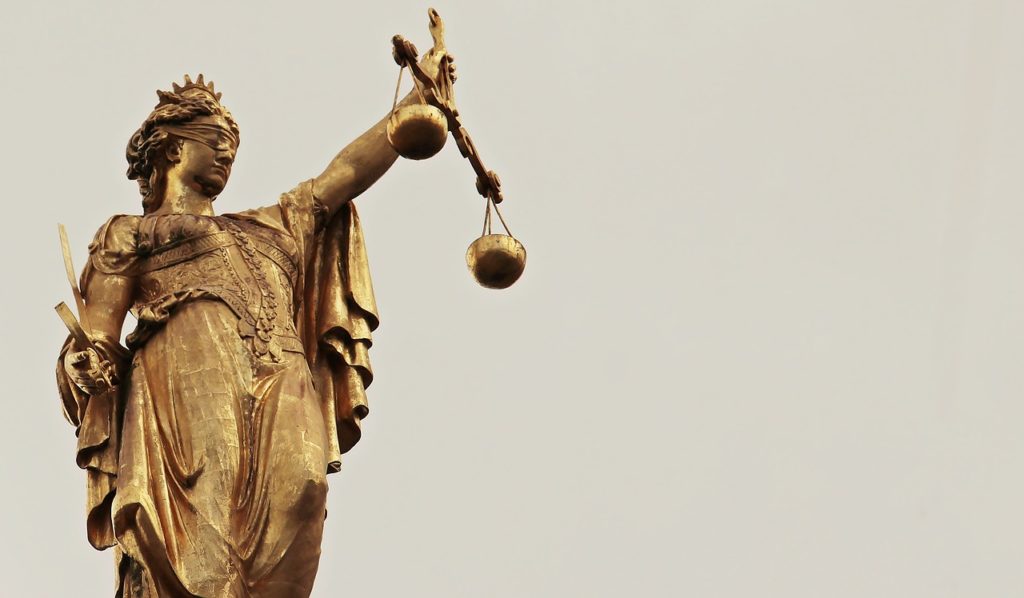 In addition to this, the law is not placed in the subject, but in external reality. Evidently, Saint Thomas Aquinas does not ignore the connection between justice and the law created by the men. He relates the object of justice (Justitia) to what is just (justum) as what is required by the law (jus). The law that regulates justice is divided in two: natural law and positive law. To achieve justice is necessary to respect legality, in terms of positive law, and the human person's dignity, in relation to natural law.
Aquinas defines justice as, "It is by justice that one renders to another his due by a perpetual constant will. (Thomas Aquinas; Summa Theologiae II-II, 58, 1.)
In Paraguay, after the naming of a provisional president, Stroessner was designated as the Partido Colorado candidate in the 1954 elections. There were no other parties contending.
No one would have imagined that this 41 year old General would be in power for almost three and a half decades, using police repression and brutality, death patrols and a martial law imposition as his means.
20,000 people were tortured and 423 people – mostly communists and union workers – went "missing" according to the Commission of Truth and Justice in 2008 (the Year the Partido Colorado lost power after 61 years).
Stroessner held State control which dissolved the Congress, forbid opposing parties and purged the Partido Colorado.
Every four years, fraudulent elections were held. Here, he always obliterated the "opposing parties". He also reformed the Constitution for him to be allowed to be re-elected permanently.
Nowadays, thanks to protests and the young people who fight for human dignity, unjust laws in Paraguay have decreased abruptly. The last big event was "the Night the Congress caught fire" on March 31, 2017. The former president Horacio Cartes of the "Partido Colorado" wanted to amend the Paraguayan Constitution in an illegal way in his attempt to seek re-election. He was also backed up by the "Frente Guasu" party, chaired by Fernando Lugo.
This caused rejection on behalf of the Paraguayan people who took to the streets and surrounded the Congress. It escalated and made people even more furious, provoked by repression and police brutality.
After hours of protests, the people broke into the Congress. This led the Congress to be consumed by flames, leaving at least 12 people hurt and one dead. This protests throughout the country, though not peaceful, made the former president withdraw his request to his party and "Frente Guasu" party.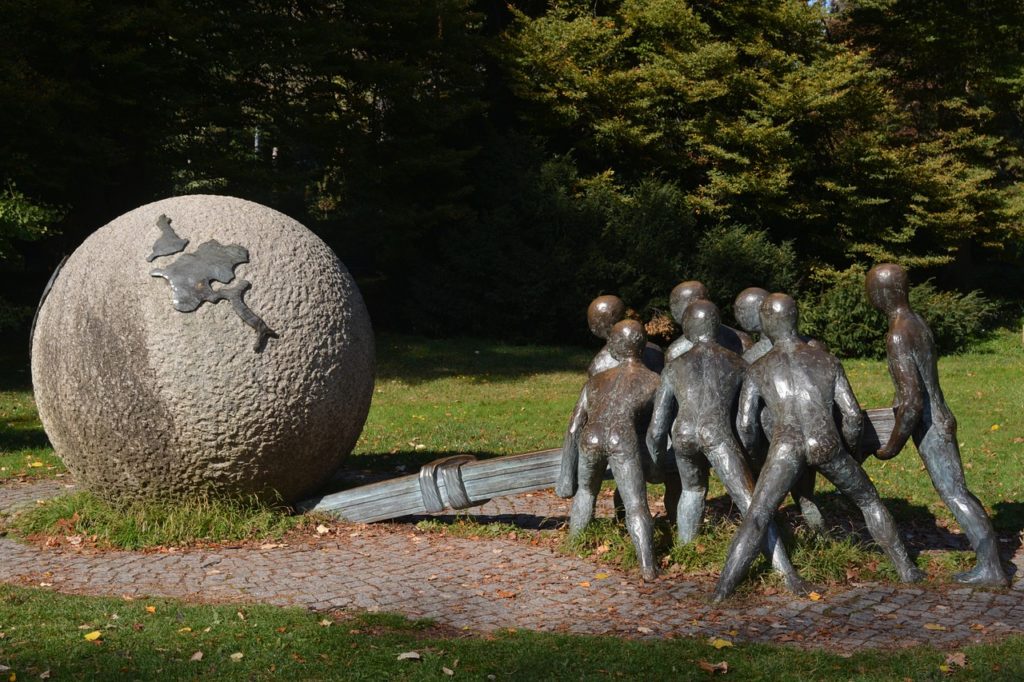 After that terrible event in Asunción, my city, Ciudad del Este, was no stranger to this kind of corruption in the city's administration office. On October 24, 2018, the citizens were fed up by embezzlement of public funds, and it reached the point of no return. Us citizens, as patriots, got together and marched in various points of the city.
A group of friends and I got together and headed to the Puente de la Amistad, in which there were some people. But soon, we became thousands of people fighting for a common cause: the depuration of corrupted people in the city local government.
The manifestation went for hours with Paraguayans singing "Patria querida". The civic and political pressure was so huge, the congressmen had no choice than to approve the Intervention of the local government a month later on November 27th of 2018.
[su_quote]Saint Thomas Aquinas once wrote, "Human law is law only by virtue of its accordance with right reason, and thus it is manifest that it flows from the eternal law. And in so far as it deviates from right reason it is called an unjust law; in such case, it is no law at all, but rather a species of violence." [/su_quote]
When it comes to unjust law, civil disobedience has been the ultimate weapon used by different societies as a tool for freedom when fighting all kinds of oppression that harm human dignity.
[/su_tab]
[su_tab title="Spanish"]
El derecho a no obedecer una ley injusta
La justicia es una de las virtudes llamadas valores morales. La virtud moral -dice Aristóteles- está en relación con las pasiones y las acciones humanas, que son las que connotan exceso, defecto o justo medio. Lo característico de la virtud es mantenernos en un excelente término medio; buscar el equilibrio entre esos dos extremos. En segundo lugar, que el término medio, es determinado por la razón no en relación al objeto, sino en relación a nosotros.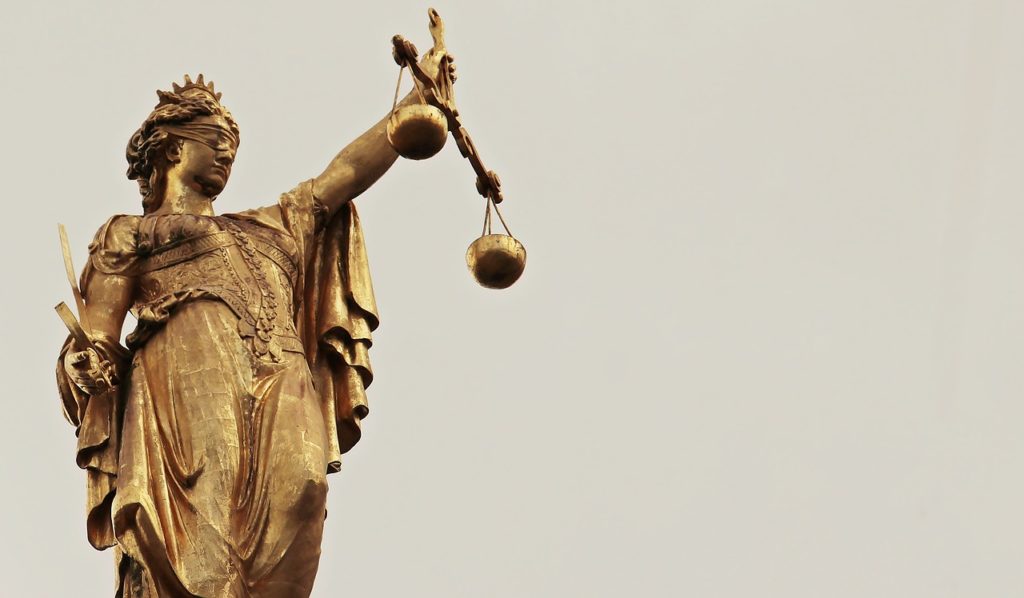 Sumando a esto, el derecho no se sitúa en el sujeto, sino en la realidad externa (Medium in re, dice Santo Tomás). Es evidente, Santo Tomás de Aquino no ignora el vínculo que existe entre la justicia y el derecho creado por el hombre. Sobre lo cual que el objeto de la justicia (justitia) es aquello que es justo (justum), es decir, lo que exige el derecho (jus). El derecho que visa la justicia se divide en dos: derecho natural y derecho positivo. Para que la justicia sea satisfecha es necesario que asegure el respeto a la legalidad, en cuanto al derecho positivo, y la dignidad de la persona en cuanto al derecho natural.
El de Aquino define la justicia como: "Lo propio de la justicia, es ordenar al hombre en las cosas relativas a otro", es decir, que las cosas se igualan, se ajustan.
En Paraguay tras el nombramiento de un presidente provisional, Stroessner fue designado el candidato del Partido Colorado en las elecciones de 1954. No hubo otros contendientes.
Pocos imaginaron que ese militar de apenas 41 años ostentaría el poder por casi tres décadas y media, a fuerza de una brutal represión policial, escuadrones de la muerte y la imposición de la ley marcial.
20.000 personas fueron torturadas y 423 -sobre todo comunistas y sindicalistas- fueron "desaparecidas", según informaría la Comisión Verdad y Justicia de Paraguay en 2008 (año en el que dejó el poder el Partido Colorado, después de 61 años).
Stroessner retuvo el control político disolviendo el Parlamento, prohibiendo los partidos de oposición y purgando al Partido Colorado.
Cada cuatro años realizaba elecciones fraudulentas en las que siempre arrasaba. También modificó la Constitución para que le permitiera la reelección permanente.
Hoy en día, gracias a protestas de los habitantes del país y a la labor de los jóvenes que luchan a favor de la dignidad humana, las leyes injustas en el Paraguay han disminuido de gran manera, el último gran suceso ocurrido fue "La noche en que ardió el Congreso de la República" en el 31 de marzo del 2017.
En el cual, el ex-presidente Horacio Cartes del Partido Colorado, buscaba la reelección modificando de forma ilegítima la Constitución de la República del Paraguay, así también, tuvo apoyo del partido del Frente Guasu, presidido por Fernando Lugo.
Esto causó rechazo por parte del pueblo paraguayo quienes tomaron las calles reuniéndose en las cercanías del congreso, lo cual fue escalando y produjo un empuje aún mayor de la ciudadanía, provocado por la represión y brutalidad policiaca.
Cayendo la noche, los manifestantes irrumpieron dentro de la Sede del Legislativo, lo cual terminó con el Congreso en llamas, dejando al menos 12 heridos y un muerto. Estas manifestaciones a lo largo del país, aún no siendo pacíficas, provocaron que el ex-presidente retire su pedido de reelección a la bancada oficialista y la del Frente Guasu, siendo que la situación ante el pueblo paraguayo y el quiebre institucional que habían provocado eran insostenible.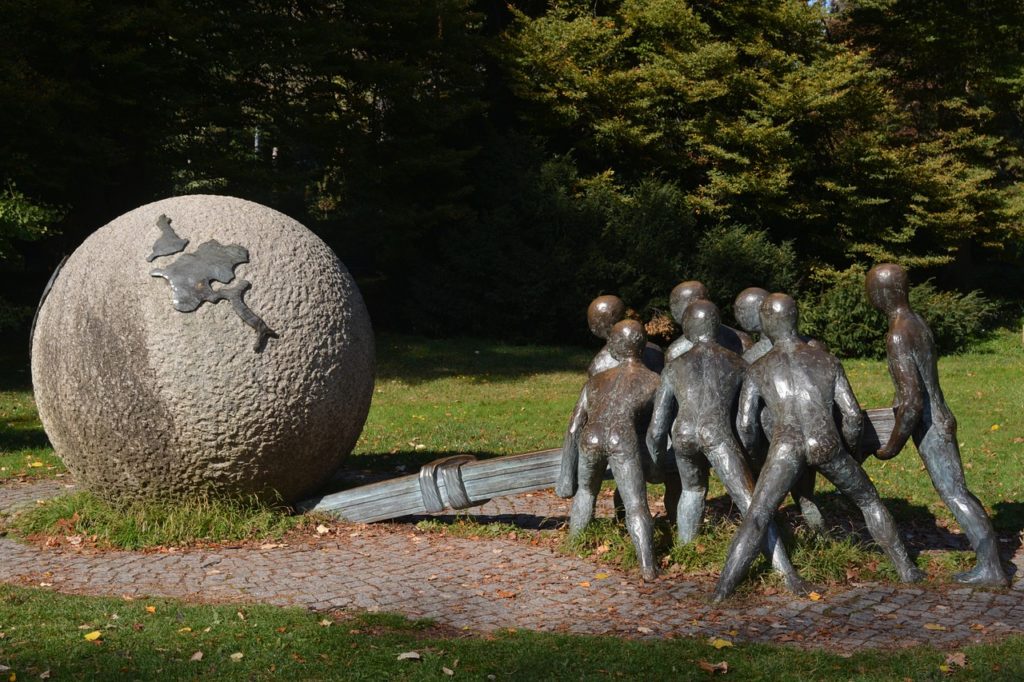 Luego de ese horrible suceso en la capital del país, Ciudad del Este, del cual soy oriundo, no era ajena a hechos de corrupción por personas en la administración, en el 24 de octubre del 2018, el hartazgo ciudadano por la malversasion de fondos municipales había llegado al limite y, nosotros, los ciudadanos patriotas nos autoconvocamos y marchamos en diversas partes de la ciudad.
Un grupo de amigos nos juntamos y nos dirigimos hacia el lugar designado el cual era el Puente de la Amistad, en este lugar ya se encontraban algunas personas, pero al pasar de las horas ya eramos miles de personas luchando por una causa común, la depuración de personas corruptas del municipio de la ciudad.
Dicha manifestación duró por horas, paraguayos entonando la tan hermosa canción "Patria Querida", la presión ciudadana fue de tal magnitud, que los congesistas no tuvieron otra alternativa que aprobar la tan ansiada Intervención de la Municipalidad de Ciudad del este, el 27 de noviembre de 2018.
[su_quote]Como dijo Santo Tomás: "Cuando una ley está en contradicción con la razón, se le llama ley injusta, no tiene razón de ley y se convierte en violencia". [/su_quote]
La desobediencia civil ha sido un arma utilizada por diversas sociedades como instrumento de liberación frente a cualquier clase de opresión, que afectan a la dignidad del ser humano.
[/su_tab] [/su_tabs]
[su_divider top="no" size="1″]
Published on August 13, 2019
Written by Bruno Manuel Sosa, a New York advocacy intern from Paraguay