Do you usually find yourself lying in bed on your phone, eating, sleeping, and doing the same routine over and over again? Well, I felt that way, too. I wanted to do something for a change, something worthwhile in the summer, something that would take me out of my boring schedule. I thought about it hard for a moment, then I remembered this summer camp program of the World Youth Alliance Asia Pacific (WYAAP) most of our school alumni have been talking about. I instantly clicked on their website and filled out the camper registration form.
After a rigorous screening process, a feeling of relief and joy filled me when I found out that I qualified for the 6-day WYAAP Summer Camp 2018 in Pandan, Antique, Philippines. I can still vividly remember the first time I stepped on the camp venue. I was the first one to arrive and I saw no familiar face at all. I sat in one corner and patiently waited for people to arrive. One by one, they did and for some odd reason, I didn't find it hard to talk to them. We immediately laughed, shared the corniest of jokes, and even played card games. It wasn't all smiles though. We had to learn this 399-page manual for the whole week, but I couldn't honestly have spent my summer better. Here are the top three reasons why my summer camp experience was 11/10!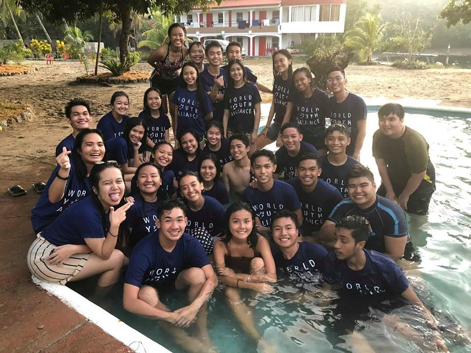 Meeting new friends from different cultures
Who knew 42 people could become so close in just a period of six days? Me, neither! But believe it or not I came home with a lot of new friends that I eventually considered as my own family. One of the best takeaways in the summer camp is meeting new people and learning about their diverse cultures. This year, we had 2 delegates from Nepal and one delegate from Indonesia. We shared riddles, played fun games, and basically just chatted with each other about the most random of things. If these were not enough, the solidarity night held on our last night at camp further solidified the friendships that were formed throughout the week.
Having fun while working/ studying
No one can deny how overwhelming the Certified Training Program (CTP) Manual looked like. We all did not expect to read 399 pages, write essays, or deliver oral presentations. But we also did not expect how much we would end up loving it. WYA offers a learning experience like no other. You get to discuss topics like human dignity, freedom, solidarity, culture, and international law in a highly enriching environment. Look at it this way; are you tired of the hustling and bustling streets, crowded sidewalks and marketplaces, the loud beeping of cars and buses, and just want to take a heap of fresh air in? Then summer camp might just be the escape you have been longing for. Besides being a study camp, I found the camp to be a place to take a break from the busy urban life and to enjoy the company of nature instead. Stepping onto the summer camp, I was greeted with the cool wind from the sea, sand beneath my feet, birds chirping, trees swaying, and the warm caressing sun. It enabled me to be more calm, learn to see the little things in life, and take the stress away even just for a bit.
Being part of a global family that promotes the culture of respect and the importance of human dignity
The most important feature of the camp is the lectures on human dignity and learning the CTP. We went through dozens of articles, over a thousand words and paragraphs, over a hundred pages, to find more than a million lessons to be learned. It changed my whole perspective about the world and the human person in particular. It was fulfilling because I knew I could use these learnings to promote my advocacy of strengthening campus journalism in times of technological advancement.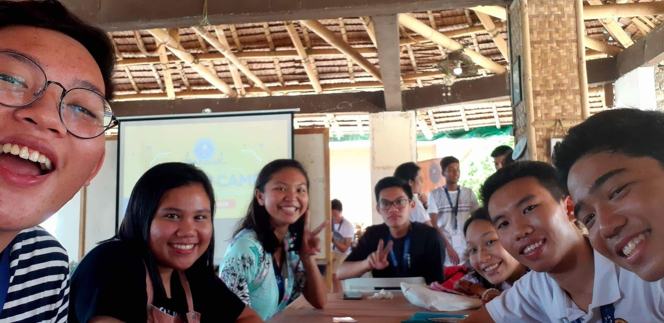 This is my first WYA event and I am looking forward to joining more. Thank you to everyone who made this possible. To WYA, keep inspiring us, young people, to be the change we want to see in the world.
So, start saving up and get ready to sign up for the next summer camp 2019!
Written by Chelsea Anne Lagon
Alumna, WYAAP Summer Camp 2018
---
Thoughts About Camp is a blog series written by WYA Certified Members and Summer Camp graduates from the Asia Pacific region. Each article contains a personal reflection from a WYAAP Summer Camp graduate about how their experiences from the camp helped shape their understanding of themselves and of the world around them.