I've known World Youth Alliance since 2013 from a talk in my previous school where I signed the WYA Charter. Four years later, I found myself being reacquainted with this family when my college professor, Prof. Erwin Lizarondo, introduced our school to WYA. Though I wasn't a Certified Member yet back then, I remember being so thrilled to tell him more about the advocacies that WYA shared with members like me. But really it wasn't until my summer camp experience when my involvement became a story of self-gift and fulfillment.
Looking back, it seems so unreal how no less than Dr. Edgardo Rodriguez, our University President, was the person who encouraged me and my friends to apply for the 12th Asia Pacific Summer Camp in hopes of strengthening our relationship with WYA and perhaps to eventually open a WYA Chapter in our school. Out of the passion for serving my schoolmates, I agreed without hesitation.
The summer camp held last May 28 to June 2, 2018, was a life-changing experience. Being away from the humdrum of our everyday life was a "struggle" as Charles Malik would say. So channeling our inner Viktor Frankl, we held on tight to our "why"–to persist for a greater purpose. In the process, my newfound friends and I established a common "why," and this common purpose built a strong foundation of camaraderie among us; to see the world again and to do so with our hearts.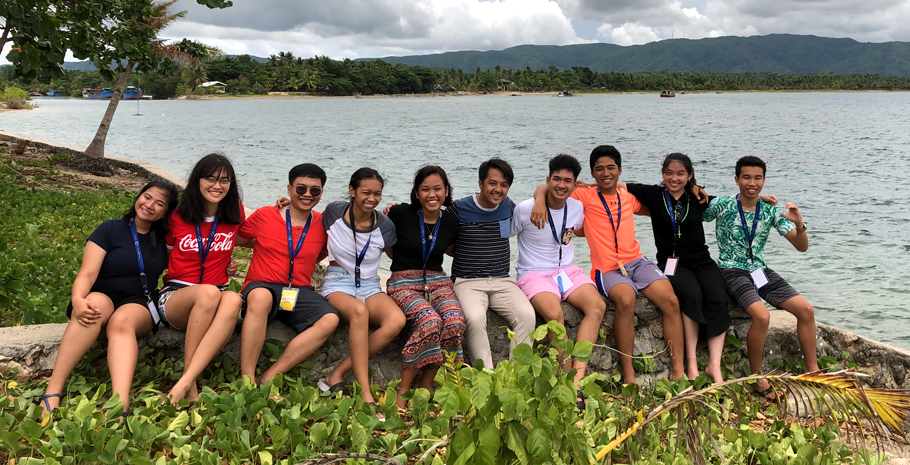 Personally, it was fulfilling to be the Papa Smurf (as my co-campers affectionately called me) of our camp batch, I assume it was because of my age; I was generally older than the rest of my co-campers. But more so fulfilling was the experience of gaining and sharing friendship, wisdom, and capabilities with one another. Alongside solving riddles and debating about answers to mind-boggling questions, we were able to deepen our understanding and appreciation of human dignity through the Certified Training Program (CTP)–an advanced course in WYA that teaches people about human dignity–all whilst the presence of beauty; the beauty of the sea, mountains, rivers, and people of Antique.
At the latter part of the camp was an accreditation interview that assessed our understanding of the lessons in the CTP. So as D-Day for accreditation was approaching, we shared our thoughts, tips, and tricks in reviewing. I must say each of us had such a creative and even humorous way of recalling the different articles and the stories of people who wrote them. They seemed to have worked because we all passed the exam in the end.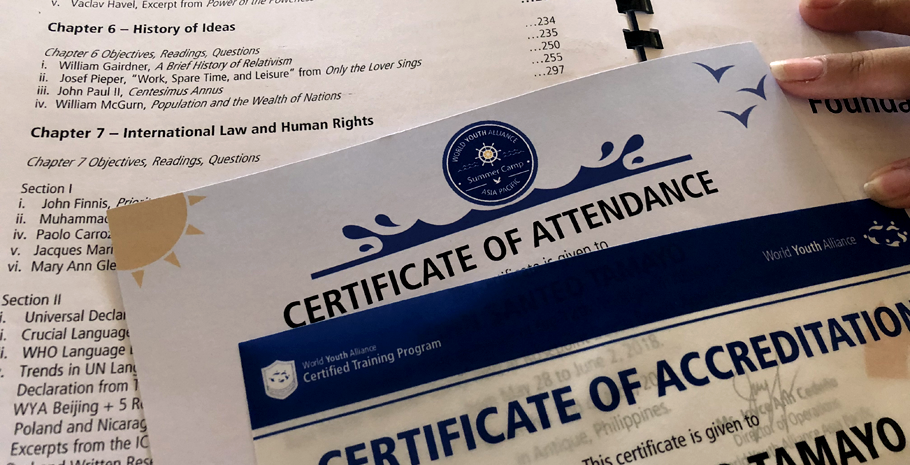 At the end of the camp, I asked my teammates to summarize the whole Summer Camp experience in one word. I got the word, "Flip." The WYA wave flipped our boats. Though we came from diverse backgrounds, we learned how to jump in and sail together in one ship, bound for the greater good of human dignity. Kudos to our mentors who flipped our camp experience; our facilitators who "tormented" us (in a good way), particularly to Team Culture facilitators, Rogin (whose second name is for you to find out) and Vivienne (whom you don't want to mess with).
In my cordial letter to our WYA Founder, Anna Halpine, I mentioned how WYA attracts the right and passionate people like WYA Asia Pacific Regional Director, Mary Imbong, and Director of Operations, Joyce Cedeño. The same is true for my fellow campers, facilitators, and the whole Summer Camp team. So true that I feel as if the next Gandhi was among us. Or as Mrs. Merlyn Pomperada, the proud mother of the WYA President, said, the next WYA President might have been sitting in that same camp room as us.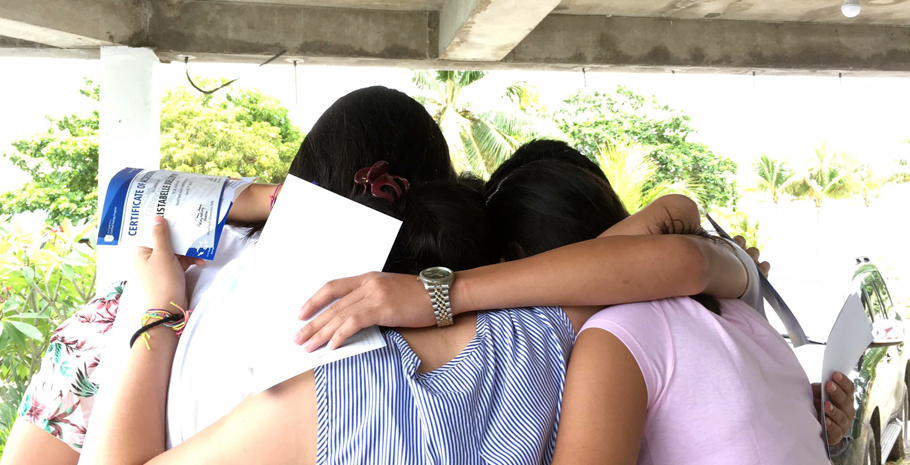 Should anyone ask if I'm willing to go through the WYAAP Summer Camp 2018 all over again with the same people, my answer is a resounding YES! Practicing my freedom for excellence, I believe that the summer camp experience is truly what is good and what will further guide me in seeking life's many beautiful experiences. It is a rewarding experience. Through the WYAAP way, this camp opened a new chapter of my life.
Sending my love for the #WYAAPSC2018 family. See you soon, my dear "bunny bunnies." <3
Written by John Santeo Tamayo
June 7, 2018
---
Thoughts About Camp is a blog series written by WYA Certified Members and Summer Camp graduates from the Asia Pacific region. Each article contains a personal reflection from a WYAAP Summer Camp graduate about how their experiences from the camp helped shape their understanding of themselves and of the world around them.