[su_tabs active="2″][su_tab title="English"]
WYA Latin America (WYALA) warmly welcomes Paola Villate as its new Program Assistant, who will help lead the region with WYALA Regional Director, Paula Lopez.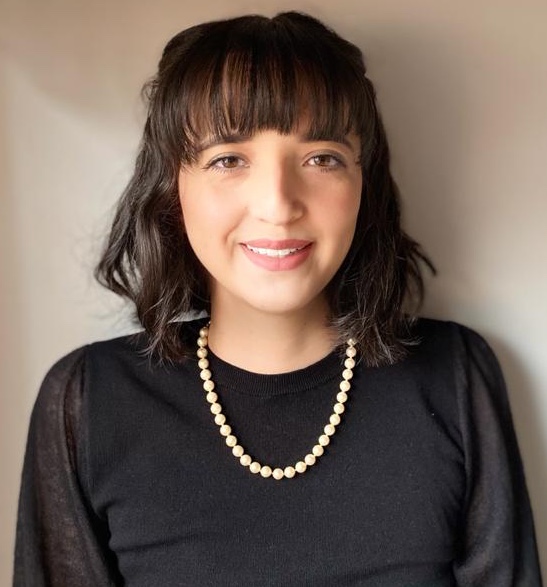 Paola is lawyer from Universidad de la Sabana, Colombia. She is passionate about Public Law and Public International Law. She also likes to be involved in social activities.
She got to know about WYA thanks to some friends who did the internship programme at the New York office. When she learned about WYA, she started to look for more information about the organisation, later on she was encouraged to do the Certified Training Programme (CTP) with Batch 3 of 2020. Recently, Paola became a certified trainer for WYA. She tells us that what impacted her most about the programme was learning how the organisation came about and some of the positions of the authors of the CTP manual such as Viktor Frankl.
"I consider that both human dignity and rights are transversal to all areas, professions and even positions, and therefore it is very important that they have basic knowledge about respecting them in order to build or rebuild societies", says Paola.
For her it is very important to be able to contribute to social responsibility, and for this reason she always tries to ensure that the companies in which she works for have a social focus based on the principles of human dignity and respect for people's rights, as she tells us that in her country, Colombia, there are various political and legal decisions that disregard people's human dignity.
Paola is very excited to be part of the WYA family and with this new position she plans to learn more about WYA and promote the expansion of the organisation's knowledge in the region.
WYA wishes Paola the best of success in this new experience, working for the struggle for human dignity in the region!
[/su_tab]
[su_tab title="Spanish"]
Damos la bienvenida a Paola Villate, Nueva Asistente de Programas WYA Latin America
WYA Latin America (WYALA) da una calurosa bienvenida a Paola Villate como su nueva Asistente de Programa, quien ayudará a liderar la región con la Directora Regional de WYALA, Paula López.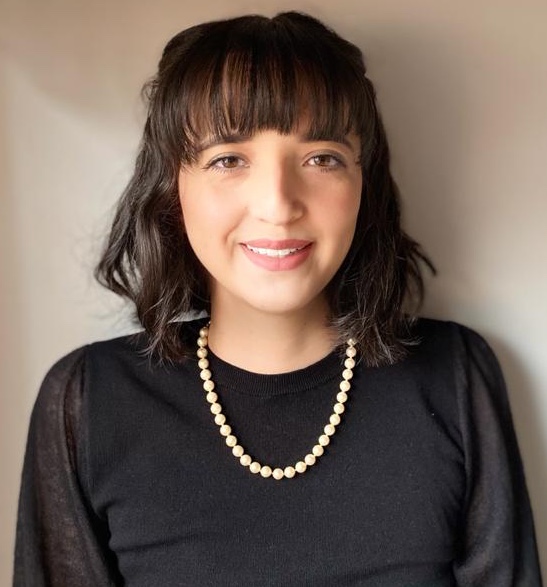 Paola es abogada de la Universidad de la Sabana, Colombia. Apasionada por el Derecho Público y Derecho Internacional Público. Además, le gusta mucho estar involucrada en actividades sociales.
Conoció sobre WYA, gracias a unos amigos que realizaron el programa de pasantías en la sede de New York. Al enterarse sobre WYA, empezó a buscar más información sobre la organización, animandose más tarde a realizar el Programa de Entrenamiento Certificado (CTP) con el Batch 3 del 2020. Recientemente, Paola se convirtió en entrenadora certificada para WYA. Ella nos comenta que lo que más le impactó del programa fue el conocer cómo surgió la organización y algunas posturas de los autores del manual del CTP como Viktor Frankl.
"Considero que tanto la Dignidad Humana como los derechos son transversales a todas las áreas, profesiones e incluso en los cargos y por ende es muy importante que tengan conocimientos básicos sobre el respeto de ellos para poder construir o reconstruir sociedades", menciona Paola.
Para ella es muy importante poder contribuir con la responsabilidad social, por esta razón siempre busca que las empresas en las cuales laboré tengan ese enfoque social basado en los principios de la Dignidad Humana y el respeto de los derechos de las personas ya que nos cuenta que en su país, Colombia, existen distintas decisiones políticas y jurídicas que dejan de lado la dignidad humana de las personas.
Paola se encuentra muy emocionada por pertenecer a la familia WYA y con este nuevo cargo planea aprender más sobre WYA y promover la expansión de la organización en la región.
¡WYA desea los mejores éxitos a Paola en esta nueva experiencia, trabajando por la lucha de la Dignidad Humana en la región!
[/su_tab] [/su_tabs]