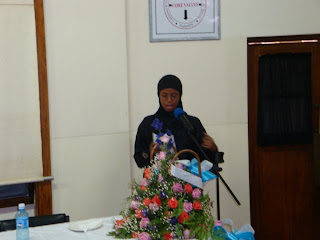 Amira Ali, 20 years, Kenya

This being my third internship at the WYAA office, I wanted to ensure that all the knowledge I accrued in my previous internships were put into use. This meant that I would carry out my projects with more experience, diligence and utmost efficiency. All my expectations were more than met as evidenced by the big success of the seminar we organized for the high schools on the 13th June 2009. I must say that I feel confident of my abilities as an organizer, goal-oriented, time conscious, detailed and an inspiring leader judging from the fact that the students were ready to listen to me and work with us on the preparation of the seminar. Needless to say I feel honored to have had a chance to work with WYA again.
My internship experience would not be complete without the people I worked with. I loved working with people like David. He is good at anything he lays his hands on! He delivers in all projects that he is assigned as he is spontaneous, innovative, social, resourceful and incredibly smart. I partnered with him in many projects and I found myself working with a man of high integrity and a pleasant chap too! I would work with him any other time anywhere. I also met Mutsa Murenje, an intern from Zimbabwe. A quiet, polite, diligent, good-hearted, humorous man with an impeccable talent in writing and a great mind to go with everything else!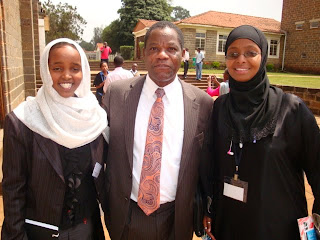 INSET:WITH DESMOND ORJIAKO FROM THE A.U AND A WYA MEMBER FROM THE KENYA HIGH SCHOOL DURING THE WYA AFRICA DDD CONFERENCE AUGUST 2009 NAIROBI, KENYA
I found myself learning a thing or two from each of them and this makes my internship experience invaluable to me for a long time. I would not forget our supervisors, Hezbon and Irene, for their help all the way. They made it possible for us to carry out our projects with the least problems possible and I found that to be highly commendable!