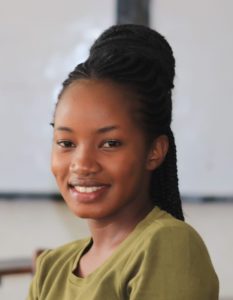 Joy Wangui is a Broadcast Journalism graduand from The Technical University of Mombasa, awaiting graduation in February of this year. Her World Youth Alliance journey started early last year (during the Covid-19 Pandemic) when she signed the WYA charter and enrolled in the Certified Training Program. She is thrilled to work as an intern in WYA Africa regional office as she hopes to impact or change the world. She says "Every great dream begins with a dreamer. Always remember, you have within you the strength, the patience, and the passion to reach for the stars to change the world." – Harriet Tubman. Joy hopes to advance her career and also continue promoting WYA values and Human dignity to fellow youths and the community at large.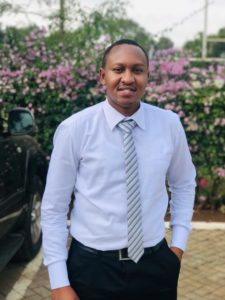 Evans Sitati Wabomba is a Kenyan born youth whose lifetime objective is to ensure high-quality services are rendered to the less advantaged in the society and the achievement of sustainable development in all spheres of the world. He is currently pursuing a Master's degree in Public Policy and Management at Strathmore University. He holds a Bachelor's degree in Business Information Technology from Jomo Kenyatta University of Agriculture and Technology as well as a Diploma in Project Management from Kenya Methodist University. Evans is passionate about changing lives for the better and making a mark in the world and believes that everyone has a purpose in life and a reason why they were put on earth. After coming across WYA and signing the charter in 2019, he knew right away that he wanted to be part of the beautiful journey and to contribute towards its mission since they share a common vision. This would also give him a chance to sharpen up his advocacy and policy skills and therefore take his career to the next level. He is passionate about traveling to other parts of the world, interacting and sharing ideas with new people as well as learning about different cultures.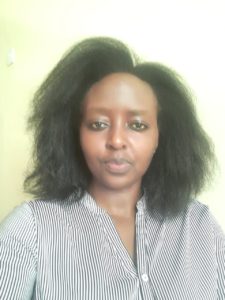 Sharon Chepkirui Kitur is a Law graduate from Strathmore University. Sharon was born and raised in Nairobi and has a keen interest in human rights and is passionate about work that upholds human dignity having been exposed to it through various units such as, Human Rights Law and International Humanitarian Law that she studied on campus. She has previously worked at Ogetto Otachi & Company Advocates, Edward C. Asitiba & Associates Advocates, and the Ministry of Labour and Social Protection. She enjoys traveling, swimming, and reading novels. She has a desire to learn more about the human person and human dignity through the World Youth Alliance. She joined World Youth Alliance so that she can interact with like-minded youth, gain more experience and participate in the promotion of human dignity.
---
We encourage you to apply to our regional Internship in Nairobi. Send us your internship application or find more details of our Internship Program here.