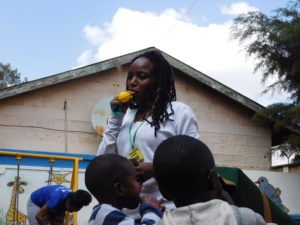 The World Youth Alliance Africa visited Langata women's prison daycare section on the 16th of February 2018 where we visited children aged between 0-4 years who accompanied their mothers to the correctional facility. We participated in community service by helping in doing daycare activities such as feeding, cleaning, and changing diapers.
We went to the prison with the WYA Africa staff on the 16th February 2018 with spirits soaring high and interns ready to enjoy what the day had in store for us. We arrived within an hour and we were received by Madam Susan, the head of the welfare department. We handed over our donations to her and she later took us to the daycare section.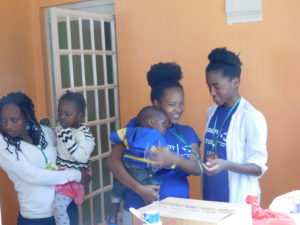 Our activities were equally distributed among ourselves with everyone doing their role wholeheartedly. During the sessions, we were able to interact with the women taking care of the children and learnt that it was not their choice to be there, but due to circumstances, is where they ended up.
We went to the remand section where Kevin, WYA Africa's RDO, gave a talk on good parenting skills, encouraging the mothers to instill a religious approach when raising their children, as well as leading them by example.
We would like to thank all well-wishers including Langata Women's Prison for making the day a success and putting a smile on both the children and women's faces. We would also like to thank them for showing love, a sense of belonging, and self-worth.