This photo is the perfect incarnation of the YFDI project as it shows the gleeful faces of youth full of life and excitement.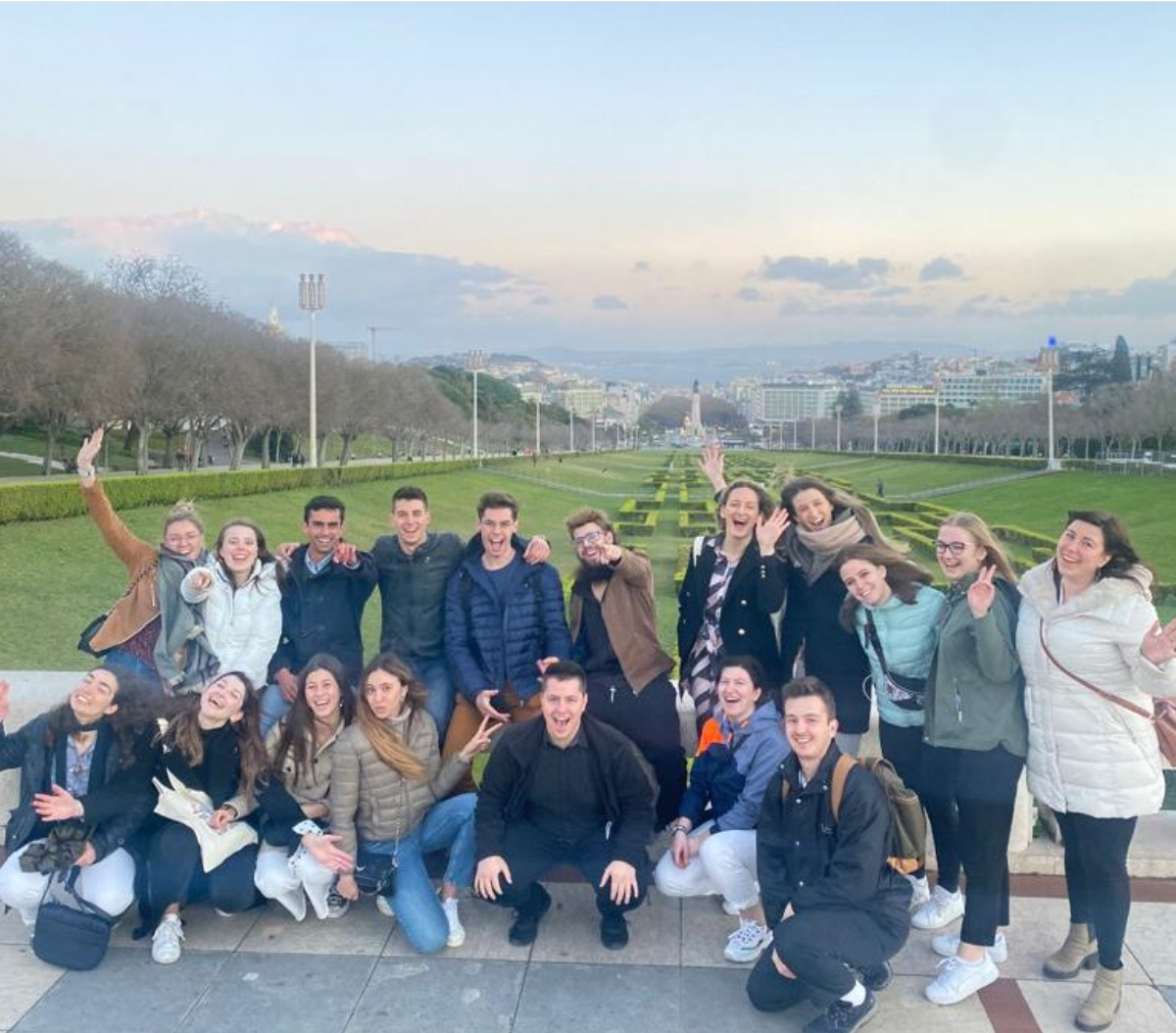 For three days, 25 young people from six different EU countries were reunited in Lisbon for the Erasmus+ Youth for Democracy Involvement project hosted by World Youth Alliance Portugal in partnership with WYA France, WYA Romania, WYA Poland, WYA SEE and WYA Austria.
The participants had the opportunity to interact with 6 speakers who mainly discussed the most important pillars of Youth Involvement.
I believe this project succeeded in bringing back interest and trust for a mutual learning and cooperation between competent authorities at the highest political positions and the 25 young participants. That happened through the various workshops and group discussions which were animated, full of enthusiasm and inspiration. I personally enjoyed every moment, especially those spent engaging with inspiring young politicians who are trying to make a positive difference.
As participants we also got to learn from success stories through workshops and exchanges of good practices in which I presented the WYA France Digital Youth and Citizenship project which will take place in Lyon between April 30th and May 4th. The experience of inspiring the other participants to take part in this project and seeing excitement in their eyes when I finished my presentation was quite fulfilling.
YFDI was not only about learning but also about enjoying the mesmerising city that is Lisbon. Along with the other participants, we got to enjoy long walks, visit Cathedrals and eat the most delicious Pastel de nata. The moments that I will remember forever are those spent with the other participants talking about everything, we even got to celebrate the birthday of Daria from Austria.
This project is the perfect embodiment of WYA's vision of empowering youth around the world.
[su_divider top="no" margin="0″]
Published: April 13, 2022
Written by Moutiaa Gouaida, participant of the Youth for Democracy Involvement Erasmus+ project