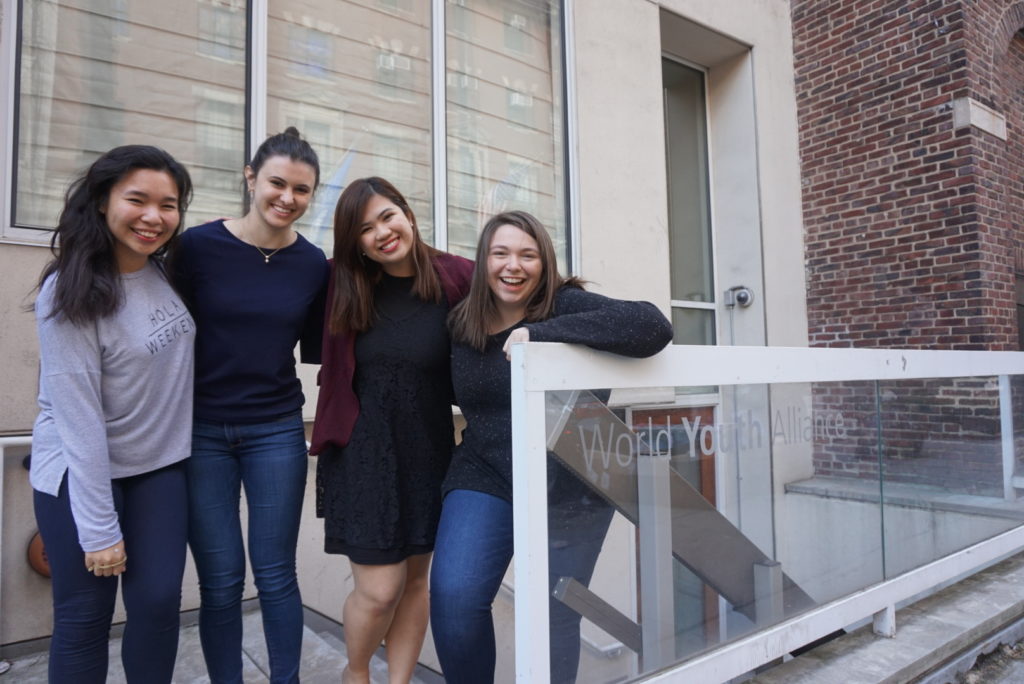 As we ushered in the New Year, World Youth Alliance also welcomed the first batch of interns for 2018. Other than the enlightening journey of going through the Certified Training Program, the first quarter of the year also holds exciting events that are sure to keep the interns on their toes.
The first quarter of the year signaled the start of Commission season at the United Nations with 3 of the biggest Commissions, namely the Commission for Social Development, Commission on the Status of Women and the Commission on Population and Development. With the annual International Solidarity Forum, Manhattan International Film Festival, 19th Birthday Ball, and their very own Dignity Projects, this internship will bring out the creativity and artistry in each of them.
As they brave the cold and take on the challenge of staying warm in New York City, read on to know more about each of our interns:
Alexandra Rose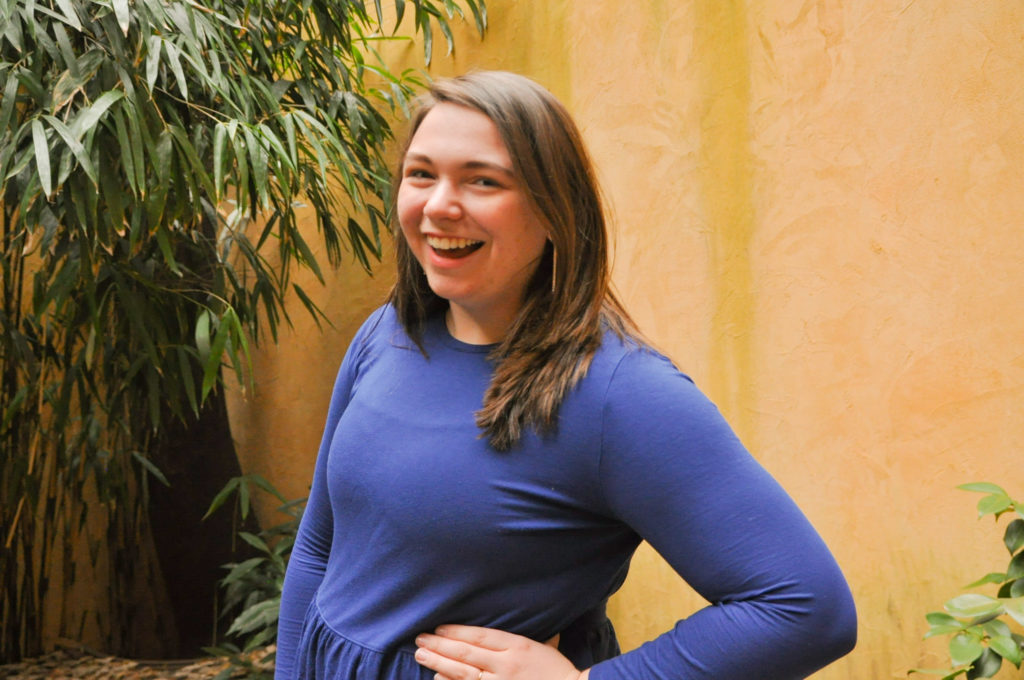 Alexandra, or Allie as everybody calls her, hollers from historical Virginia. She holds a degree on English and Adolescent Young Adult Education from Franciscan University of Steubenville. She is the co-founder of the Intercollegiate Defense of Equality and Solidarity, an organization that seeks to unite, educate, and mobilize collegiate and post-collegiate youth in an educated and effective defense of human life, subsidiarity, and pro-family values on college campuses and in the international political arena.
Allie is no stranger to the United Nations as she started attending commissions since she was 18 years old after being inspired by the Human Dignity Curriculum. She takes inspiration from young people. Their enthusiasm for life and their drive to transform culture fuels her passion to pursue a degree in law with her soon-to-be husband who currently serves in the US Military.
She chose this internship because she wanted to study the philosophy of the human person and global advocacy. Being in WYA, she looks forward to being surrounded by individuals who have devoted their lives to defending the dignity of the human person within the culture and globally. With a fondness for event planning, cultural discussions and espresso, this woman carries her strength of heart and bubbly character back to New York as she takes on greater heights as a Dignity Defender.
Gina Florile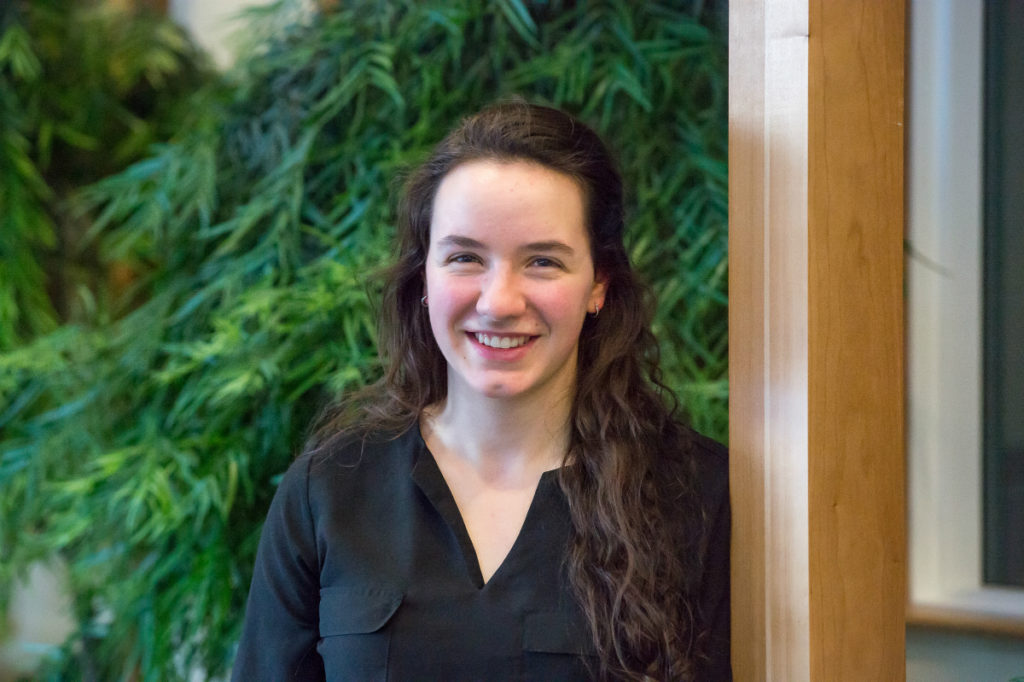 Gina is from Saranac Lake, NY and is a senior at the University of Vermont majoring in Environmental Studies. She is interested in how environmental issues, such as climate change, will impact people throughout the world and learning how to promote justice for the people affected.
Despite the distance, Gina chose to do an externship with WYA because she is passionate about promoting human dignity. She has done work promoting human dignity through climate change action and climate change education, but is excited to be working explicitly on these efforts.
Gina loves spending time with her friends, whether it be just hanging out, going on road trips, or any kind of adventure. She loves to travel, ski, sing, and is a competitive figure skater. She coaches figure skating in her free time as well and practices calligraphy for fun. Her favorite movie genre is comedy and she loves to cook and eat all Italian food, especially pasta. She is passionate about many things but especially about her family and her community.
Graciela Ann Awkit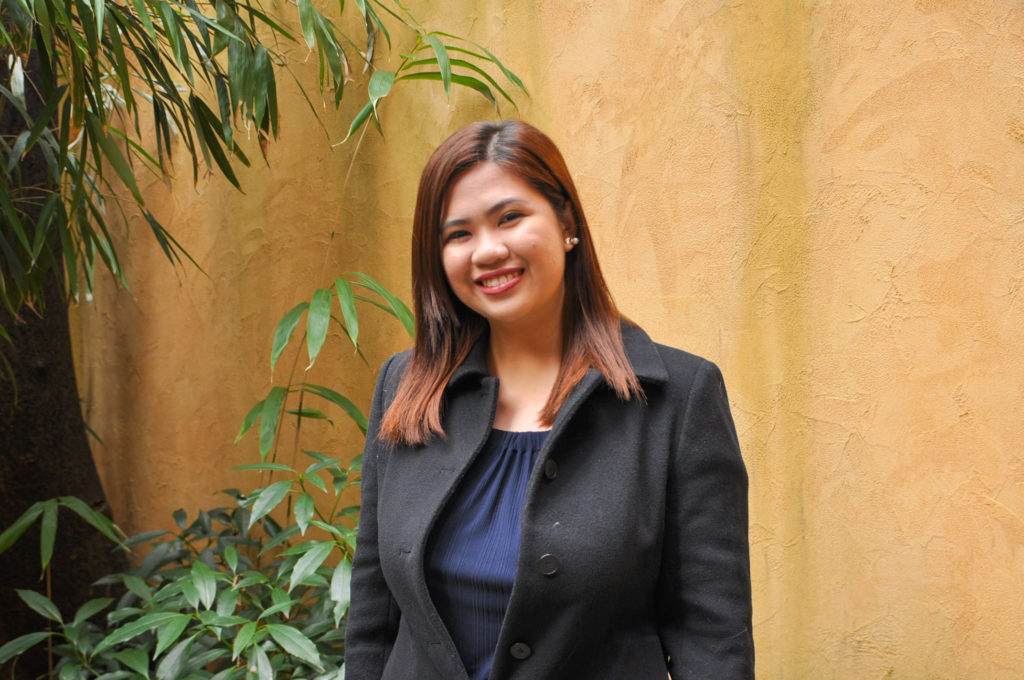 Gracie, with her vibrant personality and infectious laugh, hails from sunny Manila. She is a graduate of International Studies majoring in Asian Studies from the University of Santo Tomas. She worked as a paralegal in the Philippines for the Commission on Human Rights before taking a break to pursue her passion for international relations and work that impacts policy.
She loves traveling, listening to music, parasailing, Jollibee, and Five Guys. With a Myers Briggs personality type of ENFJ, she is very expressive and high spirited. However, Gracie prefers to start each day with a quiet breakfast with something she can't go a day without: Coffee.
She is the epitome of the saying, "What is meant to be will be in the right time". She got accepted into the internship 2 years ago but due to life events such as graduation and career choices, she had to give it up. But when asked why she still pursued the internship, she shares, "I believe that I can become the person I want to be in WYA: a person who continually strives for the common good." As a headstrong woman who is not afraid to make big decisions and embracing change, she takes on the challenge of being a Dignity Defender.
Haritsa Halepas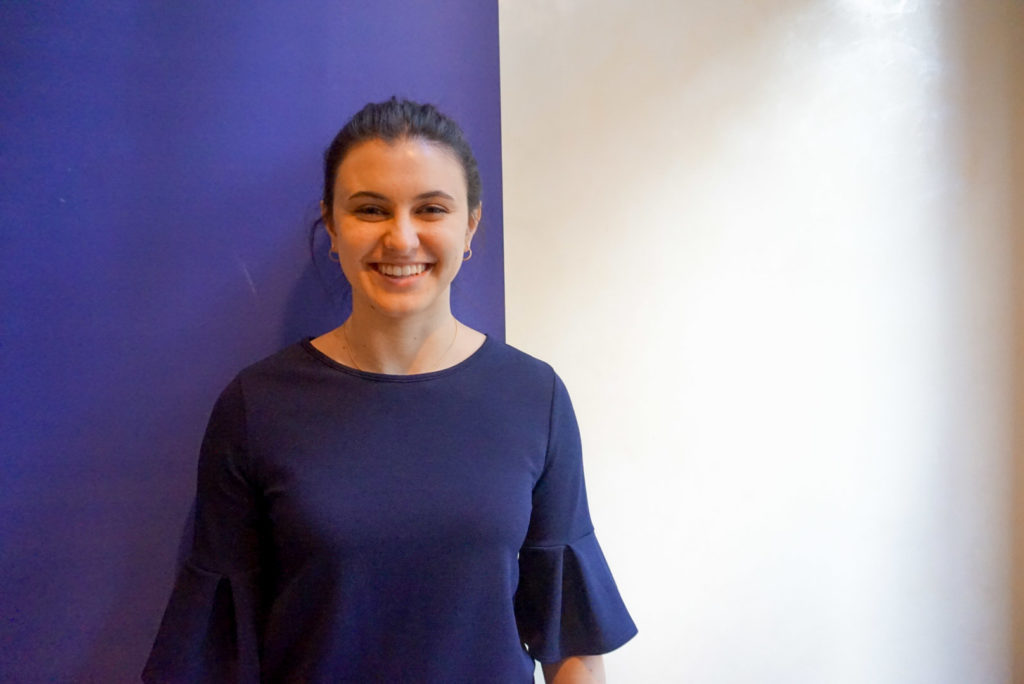 Haritsa, or lovingly called Hari by people close to her, is a junior at Hofstra University in Hempstead New York. She is finishing a doublé major degree on Economics and Global Studies. As indicated by her majors, she is interested in the economic development of other countries as well as how different cultures influence the way countries to develop.
She enjoys traveling, learning new things, discovering new restaurants, and watching Hofstra volleyball games. She spends her free time by staying active through going to the gym and spending time with her family and friends.
Being raised in an environment which embraces culture and diversity, she speaks 3 languages (namely English, Spanish and Greek). With her Mother hailing from Colombia and her Father being Greek, Hari's Spanish may be more dominant but she favors Greek or Mediterranean cuisine. She took the internship since it is an excellent combination of her interests with current events, international relations, and working in an environment with different cultures. Although she is unsure of where life will take her after graduation, she looks forward to learning as much as she can about others and about herself as she joins the team of Dignity Defenders.
Jenn Margarette Bordon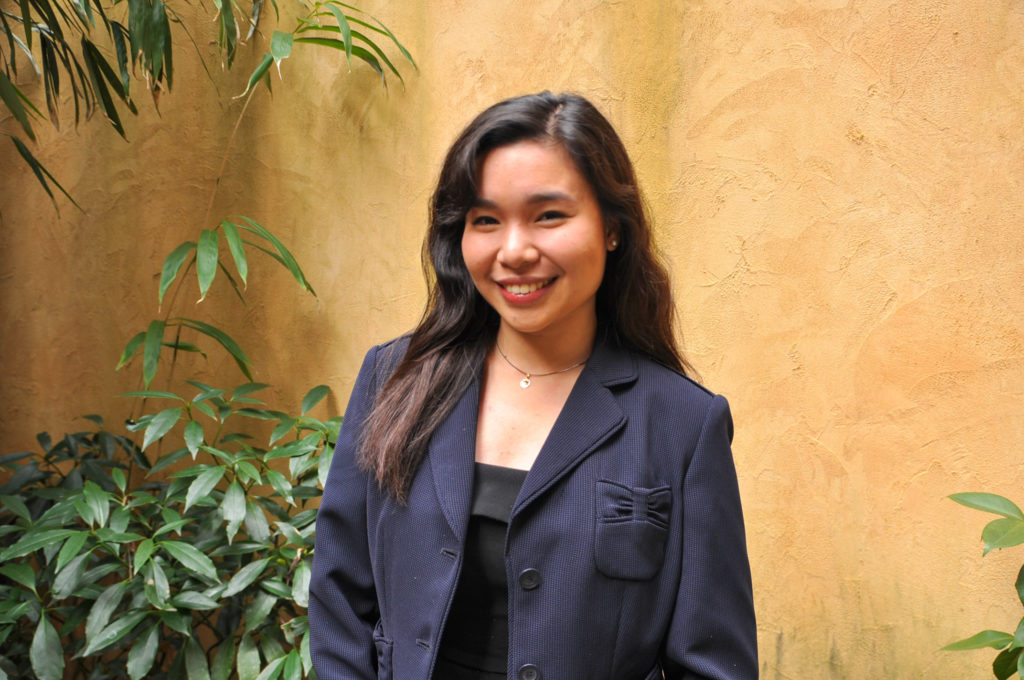 Jenn holds a degree in Public Health from the University of the Philippines Visayas. As an aspiring doctor, she hopes to continue her medical studies this coming school year with a pocket full of dreams and a heart that's ready to face it all. Trading the 'City of Love' for the 'City that Never Sleeps', she brings in her heart the warmth of her hometown, Iloilo, to combat the cold in New York City.
Jenn is fond of trying new things and taking the road less travelled. She usually prefers the company of dogs or books and finds happiness in discovering small treasures like music boxes and sand dollars. Admittedly, she spends much of her free time watching food videos or looking for a new recipe to try.
She chose this internship because she wants to deepen her understanding of the human person that transcends her textbooks. She wants to expand her horizons by venturing into an unfamiliar world of philosophy and advocacy. Aside from the medical field, she is also interested in diplomacy, international relations, and how health policy takes action at the United Nations. This music-loving bookworm leaves her lecture notes behind and joins the team of Dignity Defenders.
---
WYA offers the internship program in all of its regional offices around the world. For young people who are interested to work with the organization offsite, WYA North America currently offers an externship program as well. Follow our members' WYA stories on Facebook, Twitter, and Instagram .