"

Joining

WYA's mission does not stop in signing the Charter. It is rather the beginning of a once in a lifetime journey to create long-lasting social impact." –

Angelo Carlo Roxas, WYA Asia Pacific 2021 Viktor Frankl Awardee

WYA is delighted to present the Viktor Frankl Award to exemplary members from the Philippines, Kenya, Croatia, Trinidad and Tobago, Palestine, and the United States of America.
Now in its fifth year, the Viktor Frankl Award is presented to outstanding members of the World Youth Alliance who have made vital contributions in upholding the mission of promoting human dignity in their communities. Read on to learn more about our awardees for this year:
WYA Africa Awardee: Pamella Oddotte (Kenya)
"WYA was the door that broadened my views and perceptions leading me to who I am today."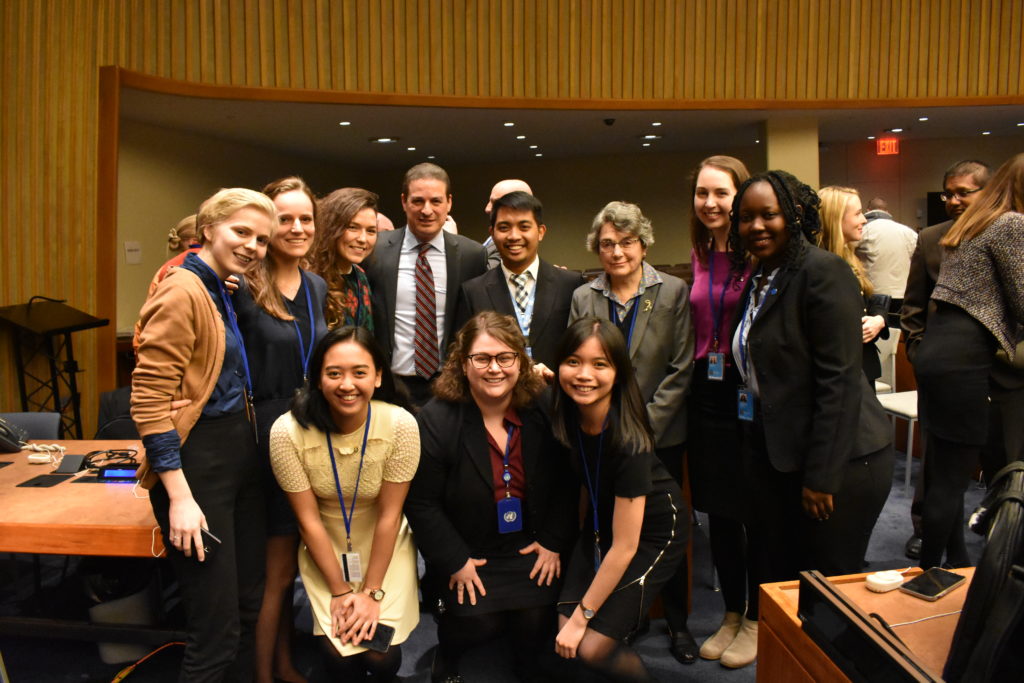 Pamella took the Certified Training Program in 2014 before soon joining the WYA Africa internship program 2 years later. It was there that she was exposed to what she considered to be a well rounded working environment, etiquette and network. In 2017, she became Vice Chair and Coordinator of the Kenya National Committee. Pamella proceeded to volunteer with WYA Africa during her school breaks, serving as Furaha Camp Counselor and even being selected as the Vanessa Cherese Scholarship Fund. She became an advocacy intern at the WYA Headquarters and helped write statements for United Nations Commissions for WYA. She was certified as a CTP Trainer and taught in high schools in Nairobi and Nakuru counties. Last year, she volunteered as an interim Regional Programs Assistant with WYA Africa.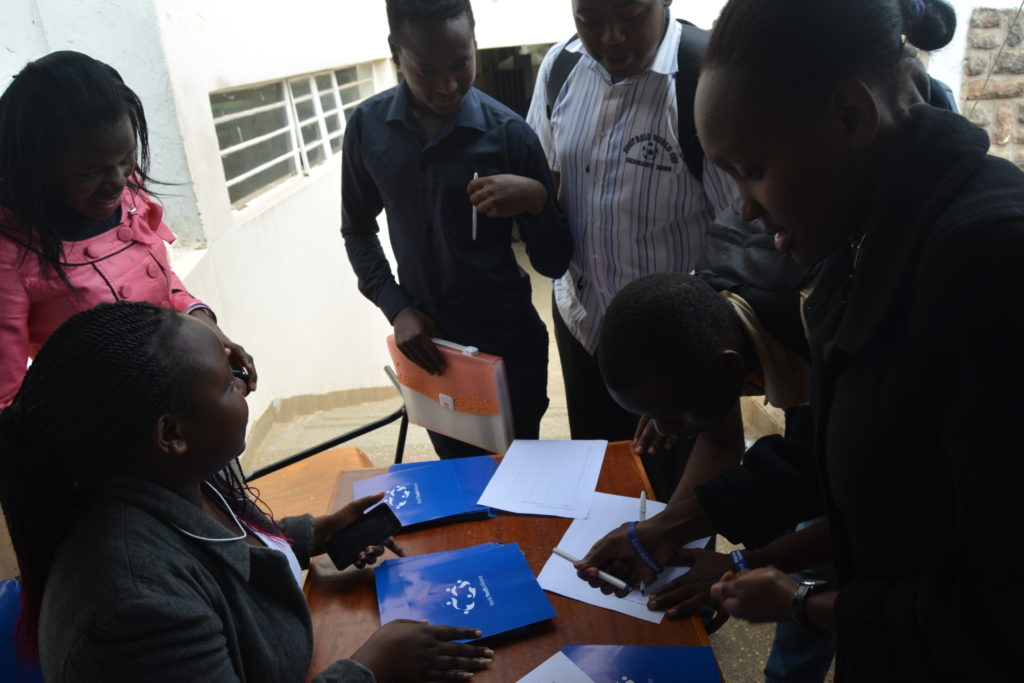 Pamella's passion to serve in WYA can clearly be seen in her sound advice to her fellow members: "Keep trying to be the reflection of who and where you want to see yourself and others, for beyond the open doors lay opportunities that otherwise may not be easy to come across. Most importantly believe in the work and effort you put in for it eventually ALWAYS PAYS."
WYA Asia Pacific Awardee: Angelo Carlo Roxas (the Philippines)
"I encourage my fellow members to be actively involved in the implementation of WYA programs. Aside from the fact that it will enhance their skills and meet fellow creative, insightful, and enthusiastic young people, this will help them bring into action the reasons why they joined WYA. This, I think, is the essence of being a WYA member."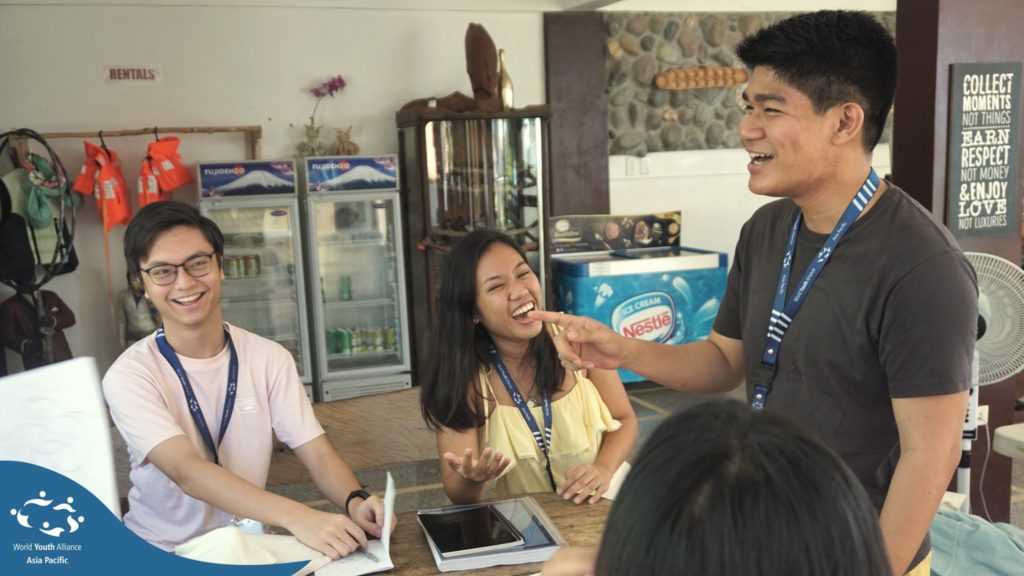 Angelo's WYA journey started when he joined WYA Asia Pacific Summer Camp in 2015. "I must admit that it was overwhelming but my eagerness to learn was bigger than those long philosophical readings," he shares. He attended a Dignitea Party after the camp and met fellow campers and other WYA members. From there, his involvement with the WYA grew non stop. He volunteered in events like the Emerging Leaders Conference (ELC) 2015, Super Christmas (Christmas Outreach Party), and Sulong Workshop. He was also given the chance to host the 7th ELC and now serves as the Education Committee Head of the Philippine National Committee. He became a lead facilitator during the Summer Camp 2019. He earned his CTP Trainer in 2020 and now helps facilitate CTP discussions online.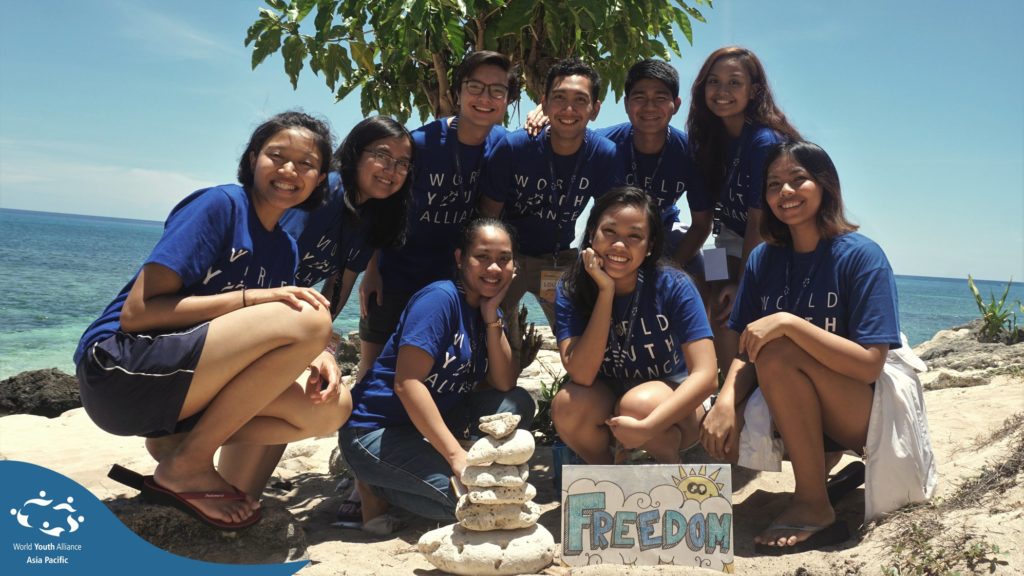 Angelo shares that his hope for WYA Asia Pacific is that more young people will join its mission in the promotion of human dignity in the region not only by educating others but also by living it.
WYA Europe Awardee: Luka Poslon (Croatia)
"My favorite part of WYA are the people…Members of WYA, as individuals, have a great chance to provide inspiration with their work and lives for many young people all over the world."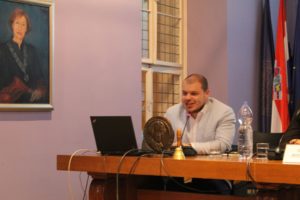 Luka's first steps as an active member was with WYA Croatia where he was part of the Media Team which worked on promoting projects like the World Down Syndrome Day. He considers raising awareness of persons with Down Syndrome as one of the most memorable projects he's had. There, he saw how WYA members were happy to stand in solidarity and share the idea of equality regardless of any condition or disability. After a while, WYA Croatia recognized the need for a Bioethics Team which could be devoted to complex and contemporary bioethical issues. Thanks to the Bioethics Team, they were able to organize several round table discussions. In 2018, they organized the first Summer School of Bioethics and Human Rights for young students of medicine, law, philosophy and related professions. Since 2018, he continues to work with WYA Croatia.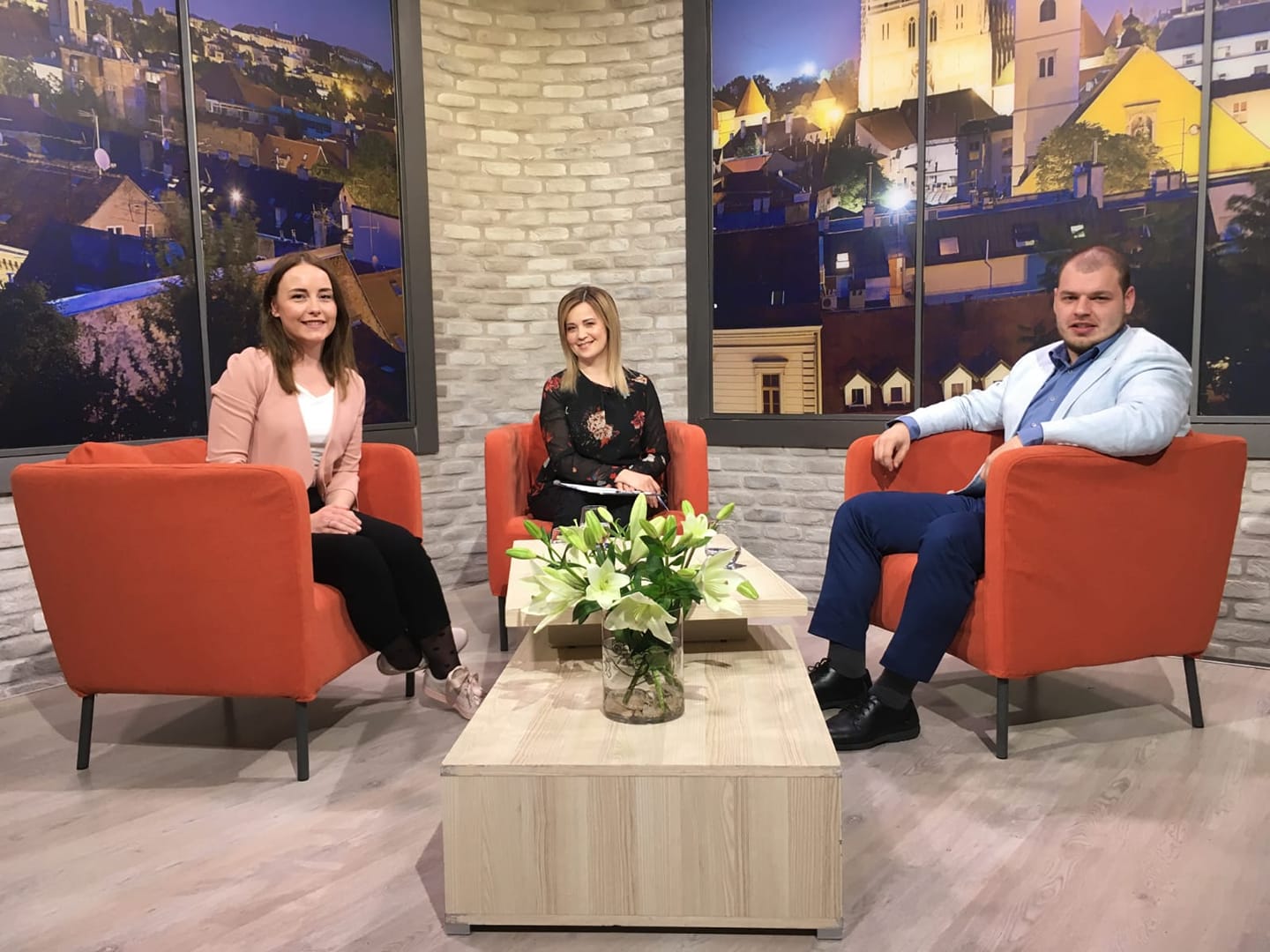 When asked about the best lesson he's learned from WYA, Luka shares: "How not to be discouraged if a great idea fails to be realized. A lesson of this type requires several things – first of all, the recognition that (the) realization of some idea is delayed or canceled. Admit(ting) that something has been delayed or canceled after hours of work can be really distracting. But the wisdom gained by the search of surrounding paths for the achievement of useful and new ideas is worth the time."
WYA Latin America Awardee: Simone Ann Marie Delzin (Trinidad and Tobago)
"WYA is unique in its integration of theory and practice, offering both a thorough education through the CTP and avenues for application through internships and advocacy."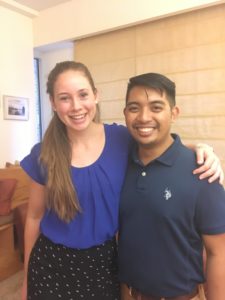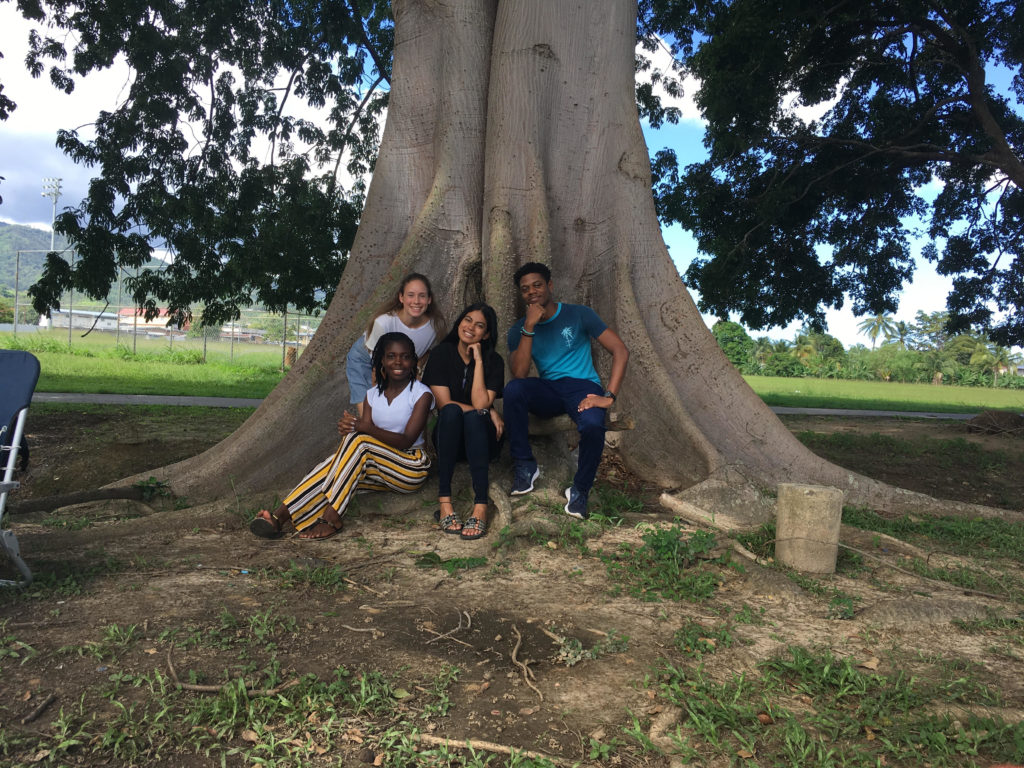 Simone has been a WYA member since 2018. She first heard about WYA through reading about Fertility Education and Medical Management (FEMM), WYA's sister organization. Since then, she recognised the capacity of WYA's programs to transform the lives of Caribbean youth. Simone shares that the most rewarding WYA experiences for her were the subtle transformations that take place among the students of the Certified Training Program. "They gesture to the persistence of truth in the human heart, beyond the convolutions of time and space."
Looking forward, Simone is hopeful in building a strong community of Caribbean youth who are convicted in defending human dignity in their own way. "There is not much that an international community straddling both cultural diversity and solidarity of good purpose cannot accomplish," she adds.
WYA Middle East and North Africa Awardee: Zainab Al Ramlawi (Palestine)
"Whenever you (have) the opportunity to defend and protect human dignity, take it and invest in it. WYA is a great place where you can make a real change. "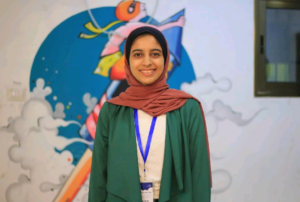 Zainab first joined WYA in 2020 through the Certified Training Program. "I decided to join WYA because as a girl who lived her entire life under occupation and suffers from a lack of freedom and dignity, I was always aspiring for hope and change." Soon, Zainab shares how it became a real eye-opening experience for her and saw how completely different it was from anything she's experienced before. "I was able to meet new friends from different regions all around the world. We have exchanged ideas, knowledge, and experiences."
Zainab continued to participate in WYA MENA in different activities and successfully completed the program. The experience encouraged her to pay it forward by applying to become a CTP trainer and regional intern with WYAMENA. She also helped with organizing the WYAMENA ELC conference.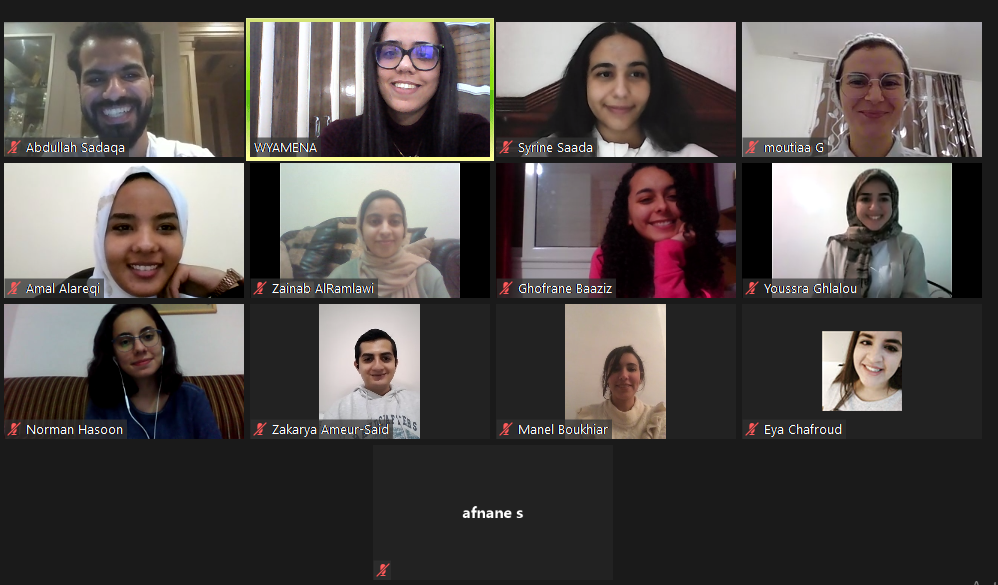 "I hope to see the MENA region in (a) more peaceful situation away from conflicts, where human beings are considered the most valuable assets in their communities. I hope that human rights will be applied legally through all regions around the world and that WYA's vision & mission will be adopted in all countries around the world," Zainab shares.
WYA North America Awardee: Zachary Zimmer (United States)
"WYA is an awesome resource for discovering the objective truths of the human person through exploring our final telos and the question of "What is a human?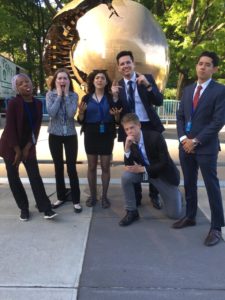 Zachary joined WYA because of the opportunity for objective discussions on human rights and the philosophy of the human person. As a Biology and Philosophy double major with the hope of entering medical school, he believed that WYA and FEMM would be able to aid in preparing him for defending the human person throughout my medical studies and future practice. Some highlights of his WYA involvement included organizing a FEMM medical conference for over 50 MDs/PAs/RNs from 5+ countries, visiting the United Nations building, spending time with fellow interns and experiencing their languages and cultures, attending a gala with the Ambassador of the United States to the Holy See in attendance, exploring New York by bike, and visiting Long Island and Coney Island.
On his biggest takeaway from WYA, Zachary recalls the idea of "freedom for" as opposed to "freedom of" from the Certified Training Program. "There is such a need for 'freedom for' in this culture, as we are called to have the freedom to pursue truth, goodness, and beauty and excellence, rather than the modernistic understanding of freedom as "doing whatever you want."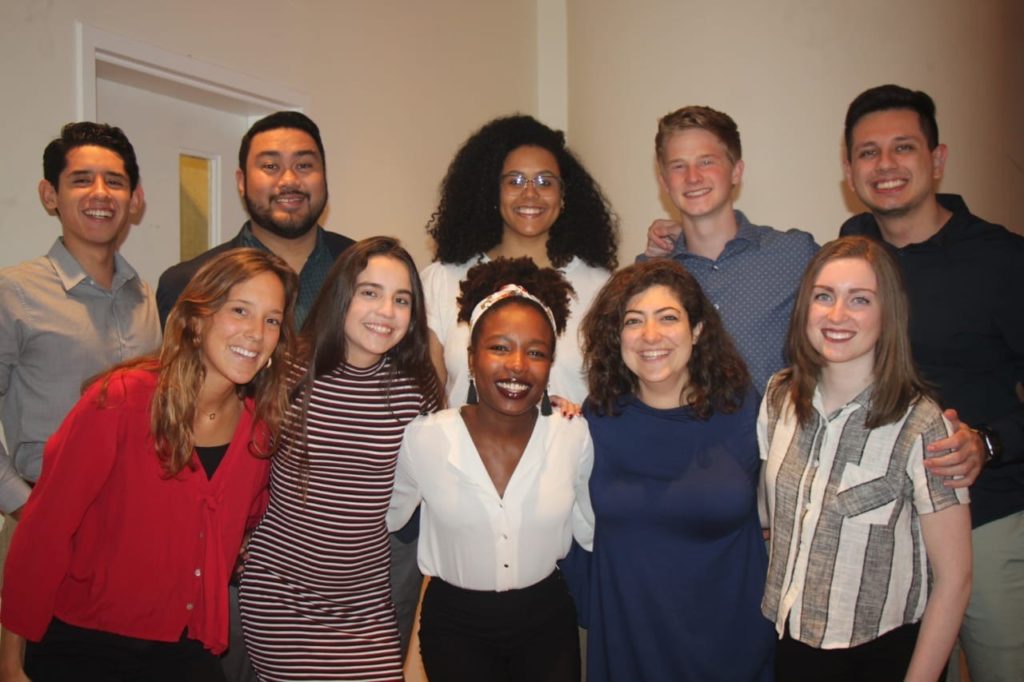 Join us in this year's Viktor Frankl Awards as we live stream on Facebook and Instagram on March 25, 2021.