Falling in Love with WYA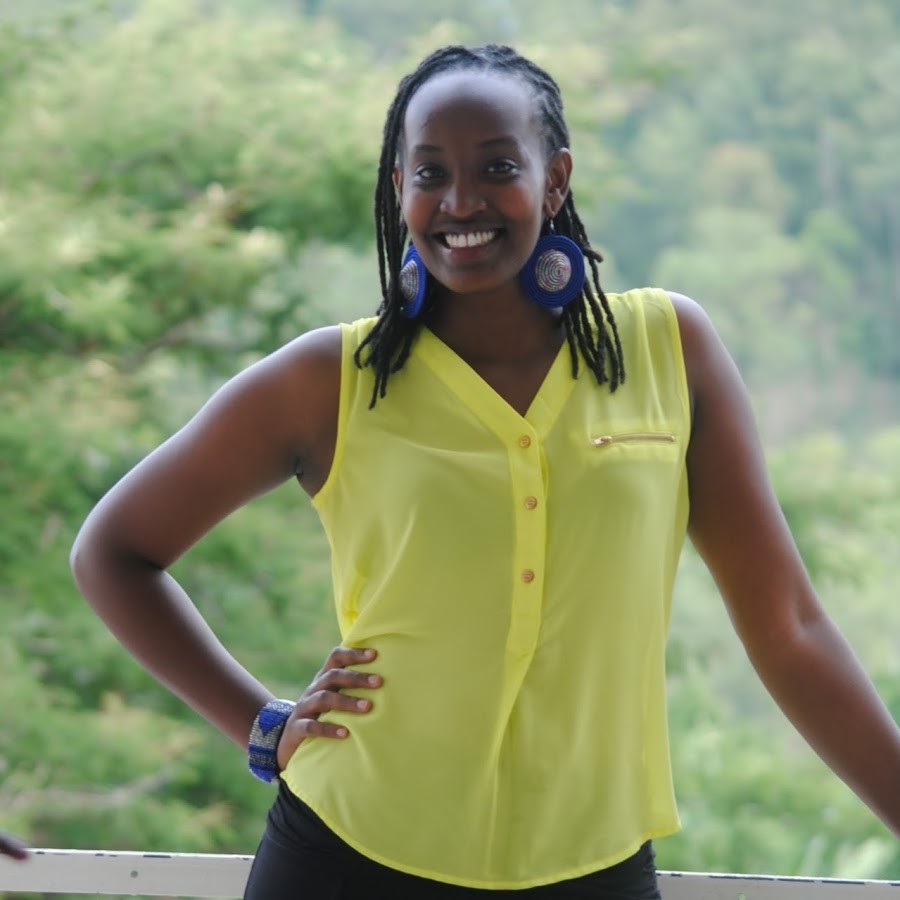 It was ten days of travel, a brief day and a half return to Nairobi that led us to the "Big Apple" feeling more exhausted than I had ever felt from long travel. My close friend and classmate, Maria-Louisa, and I had arrived in New York City after a hectic but equally exhilarating 3rd year Law school Eurotrip. We had learned so much during this trip and met a number of key actors in the international law and policy formation process. Besides a few extra pounds of weight, we had also piled on new experiences from traversing four countries in 2 weeks, and were feeling as intellectually awakened as worn. The adventure that followed was an exciting internship at the World Youth Alliance Headquarters which granted us our first living experience in New York. It began in mid-April—right in time for spring, the most beautiful season of the year. The next two and a half months would leave a lasting footprint, forever etched in my heart and mind.
We were mentally unprepared for the unforgivingly cold air, scattered rains, and failure to reach the shuttle that had been booked to pick us up the day we arrived. Confused, exhausted, and hungry, we toughed it out anyway and booked another bus from JFK international airport. We got dropped off at the Grand Central station stop in midtown Manhattan, from where the driver was kind enough to show us where to hail a yellow cab from – at the street corner about a hundred meters from the stop. We dragged our 4 big suitcases down the street with whatever reserve of energy we had left, doing exactly as he'd said lest we lost our way. The moody cab driver—as is hard for them not to be in a city as 'crazy' as New York—then took us the rest of the way to the WYA house in the upper east side on East 71st street.
On arrival, we braved the sharp cold and dragged our suitcases from the cab to the doorstep and rang the bell. A few minutes later, Nadja Wolfe was there—our new supervisor. Seeing her was like seeing the view from a mountain peak after a grueling hike. All we were was happy to finally be there. Nadja welcomed us as warmly as ever and soon gave us the customary initial house-tour. She introduced us to the few interns we found there, most of whom were winding up their internship time and preparing to head back home. Thankfully, we all got along rather easily. Next came adjustment to the much colder than East African weather. New York's biting cold wind when temperatures drop are no joke AT ALL. Adjustment to the new neighborhood, the city at large, and of course, time difference wasn't too bad except that the first 4 days had me mostly disoriented and sleepy.
My first few weeks at WYA reminded me of something important; that there are some things no classroom will ever teach us. These things are also always crucial to hold on to: positivity, self-drive, discipline and open-mindedness.
As an organisation that promotes respect for human dignity in all aspects of life, WYA fosters one's ability to reflect this in their work and personal lives. One is generally expected to embrace and participate in enhancing community, love and mutual respect. For one, I appreciated that regardless of position, creed, color or opinion, one never feels 'left-out' or undermined. Kindness overflows and so does sensitivity to diverse cultural backgrounds represented in the house. Chores are done together, meals (and lots of laughter) often shared, and direct communication a culture. In such an atmosphere, love is as intentional as it is inevitable. The WYA house quickly feels like home and for this, it will always be special. Living and working at the WYA house came with many perks, but we had to quickly learn not to think too much of our beds just one floor above and settle, at least, with the luxury of an occasional lunch time nap.
Work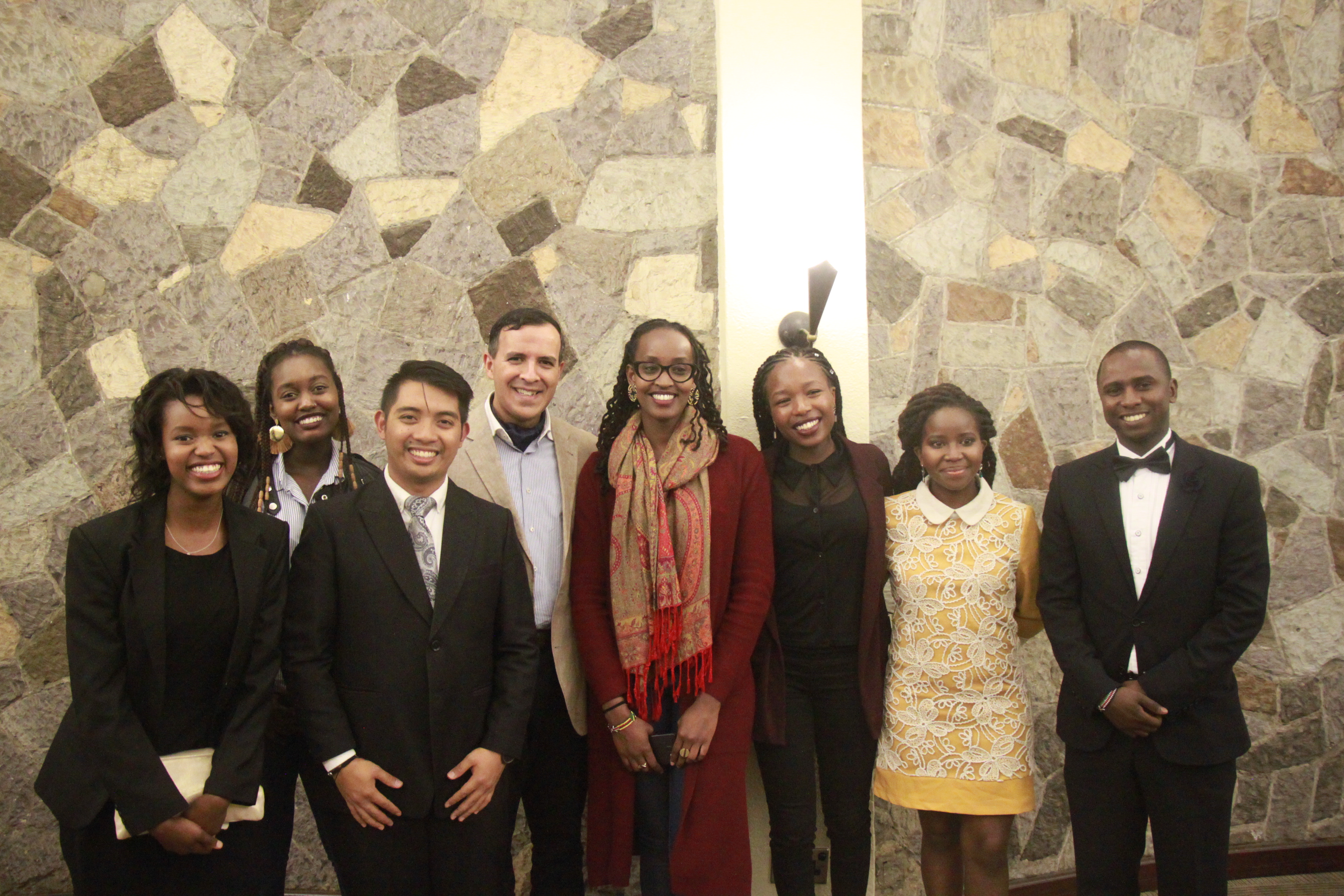 Maria and I worked as legal advocacy interns, under the advocacy department of the organisation. Our work revolved around evaluating aspects of international and human rights law and policy, based on principles that promote recognition and protection of the inherent human dignity of all persons. WYA's Certified Training Program is at the core of forming a solid understanding of these efforts. It comprises of comprehensive readings from texts – classical and contemporary – and international legal documents that provide deeper insight into the philosophical foundation for WYA's work, such as: Martin Buber's I and Thou, H.H. The Dalai Lama's Our Global Family and Nelson Mandela's 55th chapter: Rivonia from his Long Walk to Freedom.
As succinctly elaborated,
"General WYA interns may have opportunities to attend events of interest at the UN, but advocacy interns work is related to our international advocacy efforts. Depending on current needs and the interns' skills, work may involve: representing WYA at the UN; communicating WYA's work, viewpoint, and mission to our members and/or to possible allies who are delegates or members of civil society; research and writing; and developing advocacy materials."
In all aspects of our work were opportunities for real growth. For a student of law seeking to understand how the dynamics which link law and policy operate, it was priceless. Gaining full access to the UN Headquarters premises for the duration of our internship enabled us to attend some key high-level deliberations on international instruments, side-discussions, and have unlimited access to the UN library. There was so much to learn and we embraced it all.
One such UN event that we were involved in was the fourth round of negotiations for the Global Compact on Migration. The 4 days of intensive negotiations on issues concerning definitions, status of migrants in various countries/regions and the legal framework governing migration were immensely insightful. The 48th regular session of the Organisation of American States General Assembly in Washington DC was another eye-opening part of our legal advocacy intern experience. We traveled to the US federal capital as representatives of WYA among other civil organisations, in defense of action by the OAS toward the advancement of human rights in respect of proper definition, and in turn application, of inherent human dignity legal instruments.
We also had regular in-depth discussions on past and emerging trends in maternal/reproductive health, sustainable development, surrogacy, HIV/AIDS among other topical global concerns.
New York City Life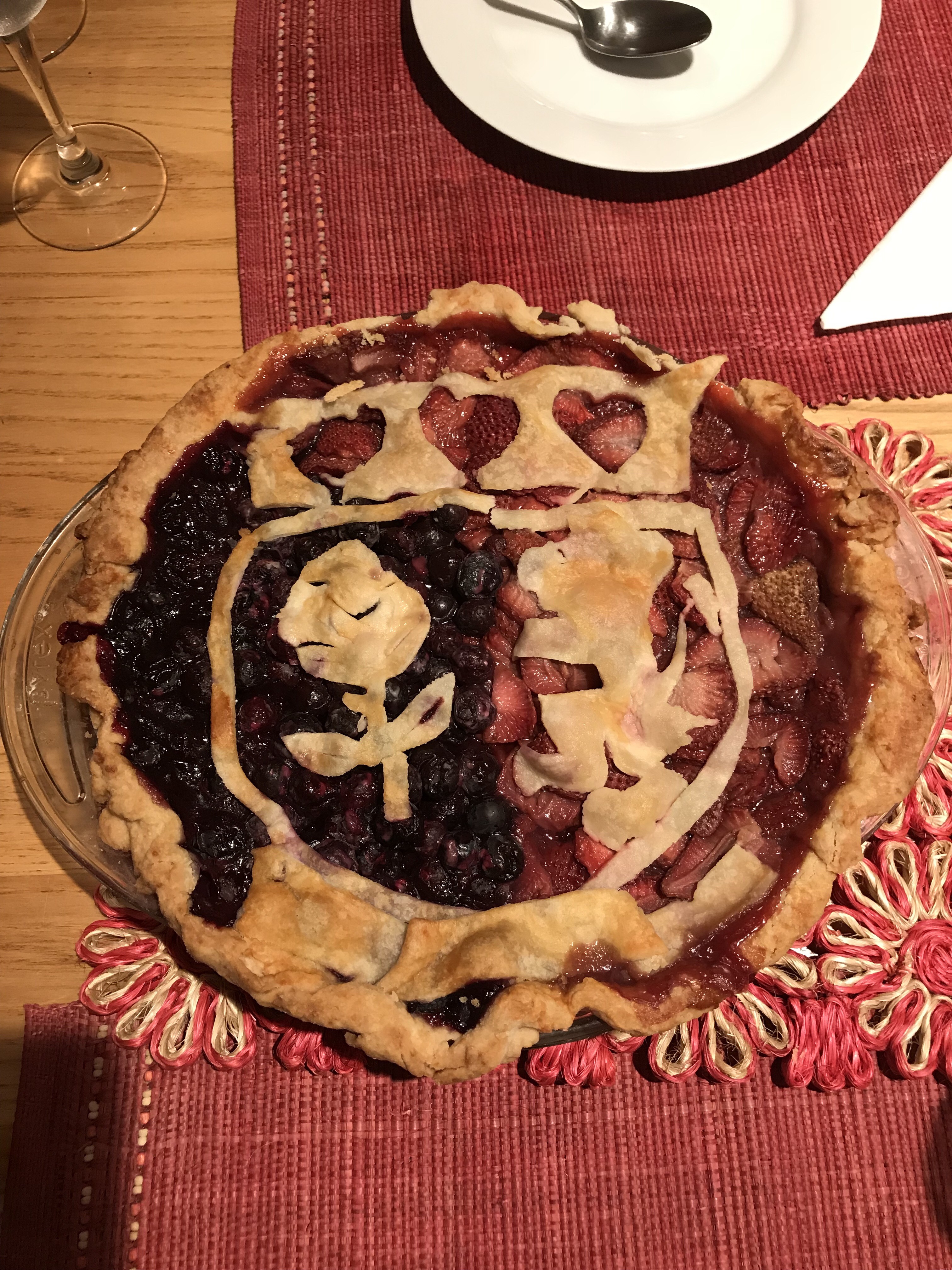 I looked forward to the end of work days so I could go and explore the city. One of the most convenient things about New York is internet connection almost everywhere, including the streets! (I was 'shook'!) Navigation to almost every place in the city therefore easy, especially from train stations whose free and fast wifi made me want to live there. We ventured to Central Park on our first Sunday, a short walk from the WYA house. It was the first day the sun came out since we'd arrived. It's a place any newcomer in New York must go. There was a parade, as there often are throughout spring and summer, so we paused to watch. Thousands of people were there, some part of the parade, others merely hanging out at the park, and others passers-by/tourists like us – simply enjoying the breeze and beauty of people ushering the sun back into their lives after one of the harshest winters in a while. We stopped to watch an acrobatics/dance group put on a very entertaining outdoor performance to a visibly diverse audience. Besides the hilarious jokes and using of random members of the audience for some stunts, their theme, "There's only one race, and that's the human race", stuck with me for it's reflection of the spirit of New York. Despite evident racial tensions reverberating throughout the United States, this city celebrates that it is a melting pot of people from thousands of cultures across the world. I even learned of the African country, Comoros, from New York! As embarrassing as it is, I loved learning of people and places I hadn't known before.
On other weekends, I tried out brunch places with friends at cute restaurants like Sojourn, a few blocks away, and Harlem Tavern, a couple of train stops away in Harlem (My favorite for its beautiful live jazz band). On weekdays, I did a few things like walk through the famous Times square. It's true what they say: this part of the city NEVER sleeps. I also attended a talk at the spectacular New York Public Library, at which I got to listen to and meet the Zambian economist, Dambisa Moyo, herself 🙂
The Rockefeller center was another exciting place to see, as were the stunning view of the Manhattan skyline from Brooklyn Heights, seeing the magnificent St. Patrick's Cathedral in midtown Manhattan, a quick visit to the famous World Trade Center, and an unforgettable artist residency I joined that was based on the gorgeous Governor's Island. Something else I learned was that as for the stereotypical opinion I'd heard, that New Yorkers are mean, I didn't think so. In fact, I found that most New Yorkers are pretty friendly and accommodating of 'newcomers'.
Lest you think otherwise, New York is undoubtedly a great city to experience, but there are downsides too. For one, unlike the African communal kind of life, its highly individualist nature makes it ironically easy to descend into loneliness despite the overwhelming activity. It is not unusual to walk past people crying to themselves, or sit by them on the train while everyone around is either in too much of a hurry to notice or too distrustful to offer help. Cleanliness is also a challenge for New York. While some nicer parts of the city are kept relatively clean, others including train stations harbor a worrying stench from dirt. Noise pollution from the ever-active streets is a whole other story, and homelessness rampant – a representation of the underlying injustice of the widening inequality gap in the big cities of the modern world. It's not misplaced to love and dislike New York in almost equal measure, but it is one of those places whose conveniences override the discomforts and make it bearable, even addictive.
Nonetheless, I soaked in each day of the two and a half months we were there gratefully and wholly. I allowed the city to teach, entertain, charm and even frustrate me when it did—because I would only ever have chance to live that first experience once. My heart smiled, just like the face I will never forget, of the man we passed by on our way to the St. Patrick's Cathedral. He walked slow and steady, never breaking out of his smile, his eyes gazing either at the sky or New York's especially tall buildings. He turned his eyes to us and, without a flinch, walked past looking peaceful, unrushed and genuinely content. I found his expression very uncommon, but oddly 'just right'. It was how I felt about all of it—just right.
[su_divider top="no" size="1″]
Written By Natasha Muhonza, a WYA member from Rwanda, an Advocacy Fellow and a 4th Year Law Student at Strathmore Law School