Beauty lies in the eyes of the beholder, so they say. As of who says so is a query for another day. Endowed with beauty, she attracts many people for different reasons. Her sons and daughters express mixed reactions about her beauty! Her name is Africa; my motherland, my heritage, my pride! It's the best place to be. It's home, where I belong. Does everyone feel the same about her? Not necessarily but does their opinion really matter? Does it change the reality of her beauty? How is it that one calls her beautiful and another calls her 'disgusting'?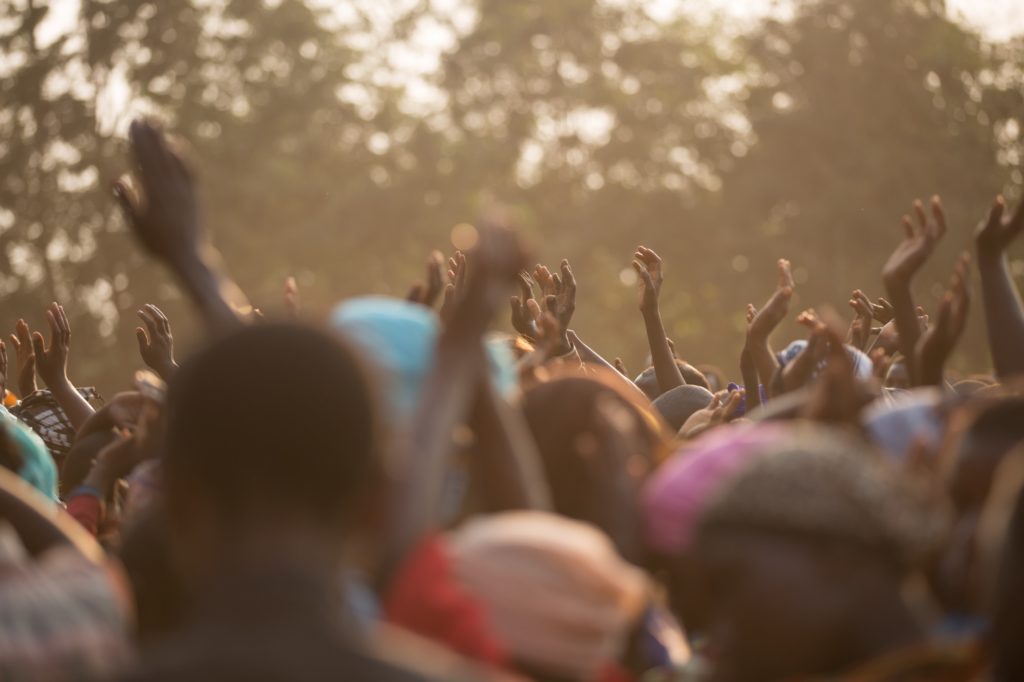 We're well versed with the idea of Africa as a developing world. As such, there are a number of challenges that face many African countries. These challenges face every group of society, including the youth. As a young African, I'm optimistic about the future of my continent and I'm also aware of the many good things going on in the continent. These actions geared towards positive and transformative change informs my strong belief for a better future. Many of the challenges are resolvable but somehow remain unsolved for whatever reason.
Unemployment is one great challenge at play affecting the youth. While it is not entirely a youth problem, they make up the largest percentage. Many young people pursue education with the hope of employment. Then they come out of school only to realize they're about to begin another indefinite wait for employment. This brings about a lot of frustration not only to the individual but also to their families. Most of them had actually sacrificed a lot for their kin to acquire education.
With this frustration, they can no longer function and contribute effectively to societal growth. Desperation kicks in where they're all of a sudden struggling to make a living without any certainty. The situation gets even worse as pressure kicks in from societal expectations and the need to support their families, most of which would be struggling to make ends meet.
In WYA, we learn that dignity is an intrinsic value that we all possess by virtue of being humans. However, for one to experience a dignified life, there are the pre repositions which make that possible. The very basic ones being the ability to meet one's basic needs of food, shelter and clothing. In a state where unemployment is the order of the day, young people can barely sustain themselves with the basics that will help them make one's life meaningful.
Despite all these, very few leaders (if any) acknowledge or even try to resolve this matter! While they have what it takes to change the situation, they do nothing about it . The worst of it all is the denial of the fact that there is a serious problem that needs to be resolved. As the WYA Declaration on Sustainable Development states; "The flourishing of the human person, characterized by physical, emotional, mental and spiritual growth, must be the starting point and the ultimate goal of all efforts to make development sustainable." With this realization that to achieve a better society the well-being of the person comes first, then we are able to make the right decisions.
In conclusion, it's essential to acknowledge the reality of the challenges facing humanity in different parts of the world. This acceptance then allows us to go to the next level where we take necessary action aimed at making sure that these challenges are addressed and resolved. This is our call as humanity, to ensure that the other individual is in a position to also enjoy and lead a life of fulfilment and purpose just like ourselves. For sustainable development to be achieved, the game of denial needs to end a deliberate choice to face the truth be taken.
[su_divider top="no" size="1″ margin="10″]
Published on: February 10, 2020
Written by David Kisache, a New York Headquarters intern from Kenya.
Will you be the next WYA intern? Send your applications for our summer and fall batches here.