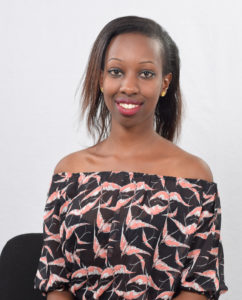 Barbine Irabaruta is a Rwandan citizen currently pursuing her bachelors degree in finance at Catholic University of Eastern Africa in Nairobi, Kenya. She enjoys adventure, cultural diversity, meeting new people, traveling, and participating in productive activities. She is also passionate to make a difference in whatever she does. Barbine joined World Youth Alliance with a strong desire to learn and acquire a great experience of how her voice can contribute on promoting and protecting human dignity while making a positive impact on society. She believes that through commitment and a strong will to make a change, everything is possible in people's lives.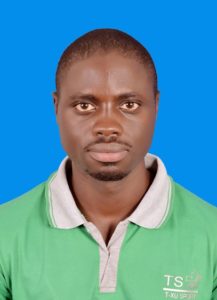 Dannis Otieno is a self-driven person dedicated to contributing to the process of change. His childhood stories and continuous volunteer service in his community reveal his passion to uplift community members, especially vulnerable populations. In turn, this has influenced his career choice to become a professional humanitarian. Having graduated with Bachelor of Arts in Sociology and Political Science from the University of Nairobi, his quest to develop his career has just begun.
WYA inspired him with a vision of free and just societies through its three key tenets: Dignity, Freedom, and Solidarity. He believes that in this dynamic world characterized by human rights and humanitarian problems of unprecedented dimensions, enlightening human minds about dignity is the ideal approach upon the intervention of humanitarian affairs. His motivation to join WYA is to work closely with WYA team in order to promote human dignity thereby facilitating successful change in the world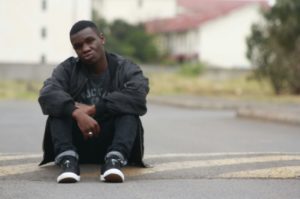 Douglas Ogal Ogila was born and raised in Nairobi Kenya. He recently finished his high school education at the Highway Secondary School Nairobi and is waiting to join university. He is an easy-going person who likes traveling, football, watching movies, and meeting new people. His purpose for joining WYA is to help the youth have a voice in the society and to unite them by educating the youth against extreme tribalism and ethnocentrism, which are major issues in Africa. He also wants to create a peaceful environment for everyone regardless of their social class, tribe and religion thus promoting unity among the youth.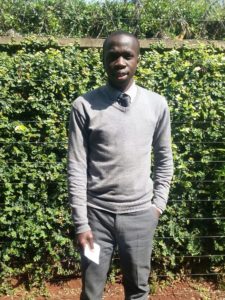 Joseph Atulo is a Kenyan by birth. Currently, he is a student at the University of Nairobi pursuing a degree in Political Science with a specialization in International Relations. He is a young man who is passionate about the human person. He is also always eager to learn and to help others deal with problems that affect the human person. Having grown up with different people from different parts of the country and beyond, he is passionate about culture because he believes that the diversity of every human person brings us even closer by appreciating the differences that other people have. His passion has enabled him to work in helping people around the community, especially in the less privileged surroundings like the slums during post-election violence. This was in order to help others realize their potential and also to create awareness on the importance of peaceful co-existence despite differences. Although he is inclined to the arts in general, he has a specialization in music. This has enabled him travel to different places. He is also passionate about working with groups, traveling, reading, and writing. His main objective at World Youth Alliance as an intern is to learn more on how to encourage the youth to, not only acknowledge their own self-worth and value, but that of others too.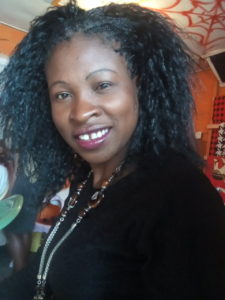 Violet Ombaka is a pleasantly calm, young Kenyan who is thoughtful and openhearted. She goes for what she believes in and has the zeal to excel. She is nicknamed by many as "smile girl". She is passionate in changing lives, especially those of the vulnerable in the society. Volunteering in serving the marginalized people in the community offers her a sense of accomplishment. Her aim is that someone can stand up one day and positively say "it is because of Violet I am who/where I am today".
She has over 4 years' experience in community work and has served with passion in various organizations like Centre for HIV/AIDS Education Society (CHAE) as Public Relations Officer, Poverty Eradication Action Group (PEAG) as projects volunteer, and Women Pillar Alliance (WOPA) as Projects Coordinator. Violet is pursuing a BSc. in Communications and Public Relations and is in her last year at Moi University Nairobi.
For her dedication, she was recognized by the CHAE for her positive contribution towards HIV/AIDS awareness and management, and stigma reduction in HIV/AIDS. She also implemented various projects for vulnerable people like HIV/AIDS infected/affected, women, and children.
She enjoys traveling, community services involvement, socializing, and listening to various music. Her aspiration of going through the hands of World Youth Alliance is her desire to gain more knowledge on Human Dignity and foster it to others around her.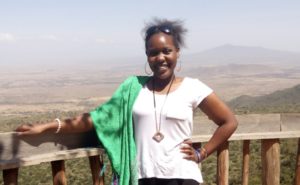 Miss Winnie C. Kishara is a Kenyan citizen who successfully completed her undergraduate studies in Law at Catholic University of Eastern Africa. Miss Kishara went on to pursue her post graduate diploma studies at the Kenya School of Law to be admitted as an advocate.
Driven by her passion for justice and protection of human rights, Miss Kishara has been involved in several mentorship programs both in Nairobi and in her home community. Her desire to see the respect of every individual's intrinsic value led her to join the World Youth Alliance as it echoes her individual mission and vision.
Miss Kishara believes that every person has a story to tell but not enough people are keen on being a part of it. Because of this, she firmly believes that the protection of every person's worth is still a cause worth fighting for. Her encounter with WYA is the beginning of a great step in fulfilling her dreams and furthering her career in this field.
We encourage you to apply to our Regional Internship in Nairobi. Send us your internship applications to africa@wya.net or find more details of our Internship Program here.