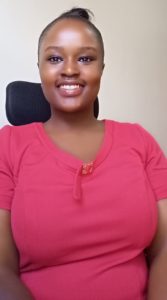 Jackline Wambugu is a 22-year-old lady born and raised in the Kenyan highlands of Nyeri County. She left her hometown for the first time in 2017 to join Daystar University Athi-River campus. While there, she successfully completed her Bachelor's Degree in Community Development in 2021. Soon after, Jackie found out about the World Youth Alliance through one of their staff who explained to her about the work they do. She was compelled to apply for the internship and joined in May.
Other than her passion for advocacy, the Jackline enjoys poetry and music thoroughly as well as making new acquaintances. Her favorite book is Anecdotes of the Great by J. Maurus and Mahatma Gandhi's quote, "the best way to find yourself is to lose yourself in the service of others", this is her philosophy in life.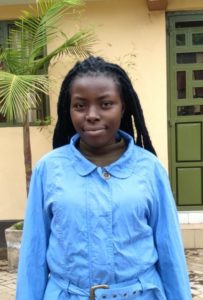 Cidney Njeri Wekesi is a Kenyan citizen born in Nairobi. She has just completed her secondary school education at Mugoiri Girls' high school in Murang'a Kenya. She has been a World Youth Alliance member since 2019 and has attended the WYA Africa Arts forum in 2019 and the Furaha camp in 2019. She believes that every human being is equal and through this internship, she would like to learn more about human dignity and gain skills that will help her in her future career as a lawyer and work with organizations that promote equality and dignity in society.
Cidney believes in helping those and together with her mother they currently support three girls who were rescued from the slums. She also enjoys participating in charity events and has been an active member of the Red cross society of Kenya, the Mater heart run, and Diabetes walk in her school. She was also an active member of the drama club in her school where her team won in drama and poetry in the National competitions. She believes in teamwork but can also work independently. In her free time, she enjoys swimming, watching movies, and listening to music.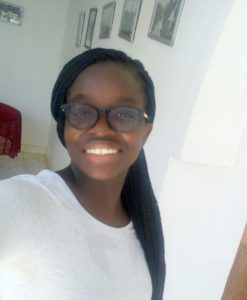 Natalie Otieno is currently a student pursuing a bachelor's degree in Law at Strathmore Law School. She is a self-driven and motivated individual who believes in setting and achieving her goals. She is passionate about undertaking projects that help address social injustice concerns and have a direct impact on children and the youth. She has previously worked as a volunteer at SOS and attended her judicial clinic in Malindi Law Courts. Her hobbies include reading novels, watching movies, and listening to podcasts. She was introduced to WYA by a friend in 2019 and, after attending her first event, she was impressed with its work and took the initiative to be involved in WYA Africa. Natalie is currently working as an intern in World Youth Alliance and hopes to contribute effectively to the mission, vision, and objectives of the organization.
---
To join the WYA Africa internship, apply for the regional internship and be part of this wonderful team.