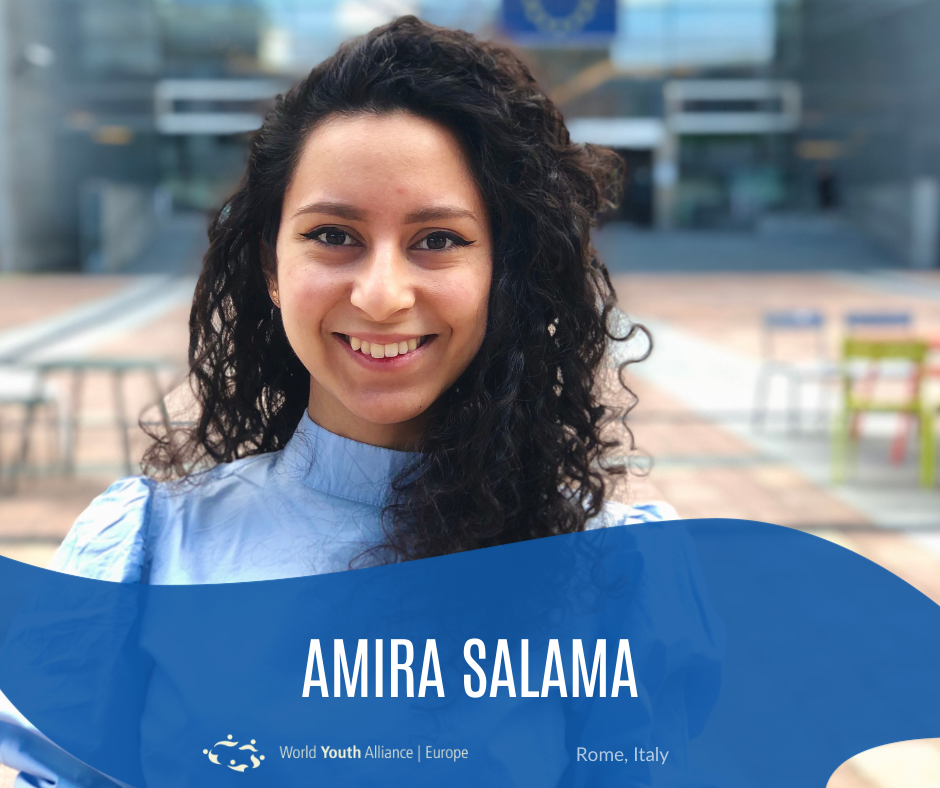 Amira Salama is doing an advocacy internship in the WYA Europe regional office and she comes from Rome, Italy.
She is an Intercultural Mediation graduate at La Sapienza University of Rome and she is currently working on promoting European active citizenship and cooperation between Europe and Africa among young peers. Her personal, academic and professional backgrounds have prepared her for the international and multicultural environment, especially considering her interest in international relations between countries with different cultures.
Since she started her path in World Youth Alliance Italy attending the CTP, she became aware of the power of human dignity and its essential role in every aspect of our lives so much that she attended the Advocacy Academy. Throughout the Academy, she got passionate about fundamental human rights and sustainable development and she developed her fervour for advocacy for human dignity both on a personal and professional level. Her life goals are to make a good impact in people's lives through the promotion of WYA values, and to raise awareness about each person's dignity and potential as human beings.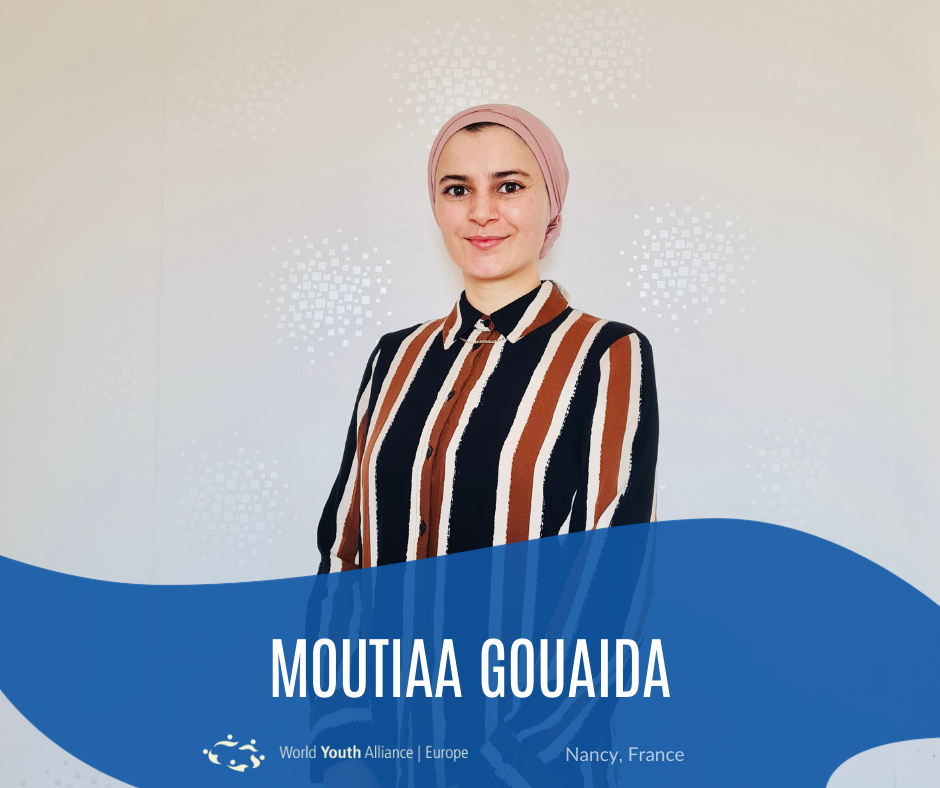 Moutiaa Gouaida is an English studies research student at University of Lorraine in France. She is a big advocate for human and children's rights. Her long-term goal would be to manage The Human Rights office in Tunisia. Moutiaa has been volunteering with several non-profits in France for 3 years essentially doing advocacy jobs. Her World Youth Alliance journey started early 2020 with the Certified Training Program. Since then, she has been a WYA MENA regional Intern, a CTP trainer and has participated in several WYA events such as the International Solidarity Forum 2021. She is delighted to intern at WYA Europe Office to strengthen her knowledge about advocacy and project management.
She ultimately hopes to make a positive impact in people' lives through her work with World Youth Alliance.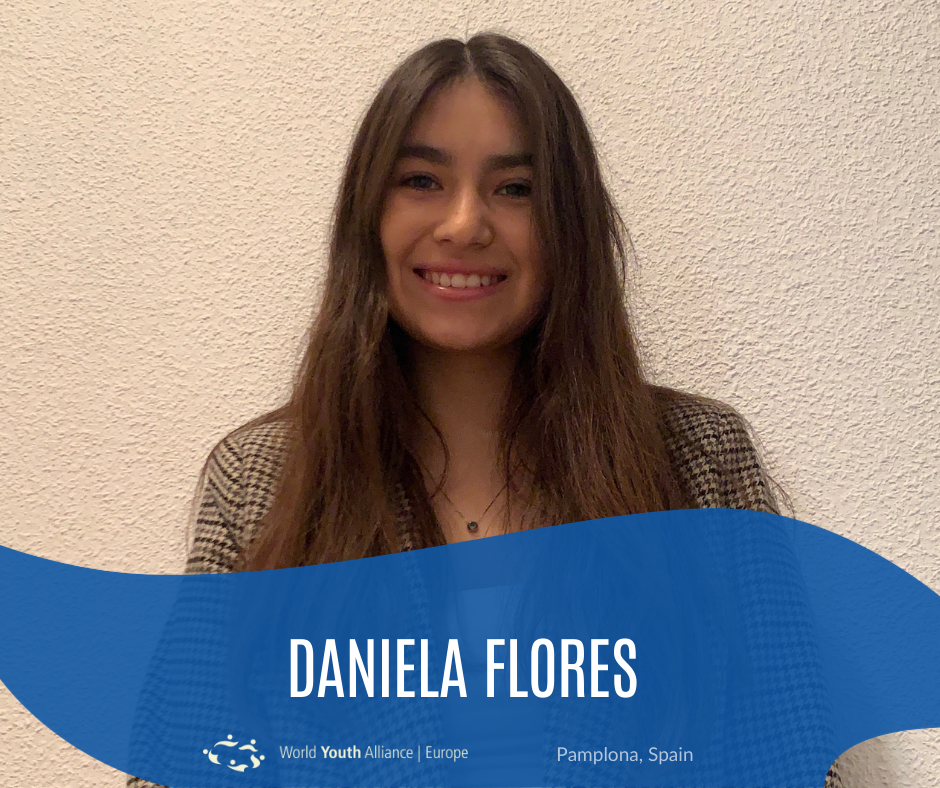 Daniela Flores was born in Mexico City and is currently studying Law with a degree in Anglo-American Law and International Business Law in Spain. Since a young age she has been very interested in protecting human rights and gender equality therefore she wants to specialize in International Criminal Law in order to raise awareness about threats to human rights and look for solutions. In her spare time she loves volunteering, reading and learning about art.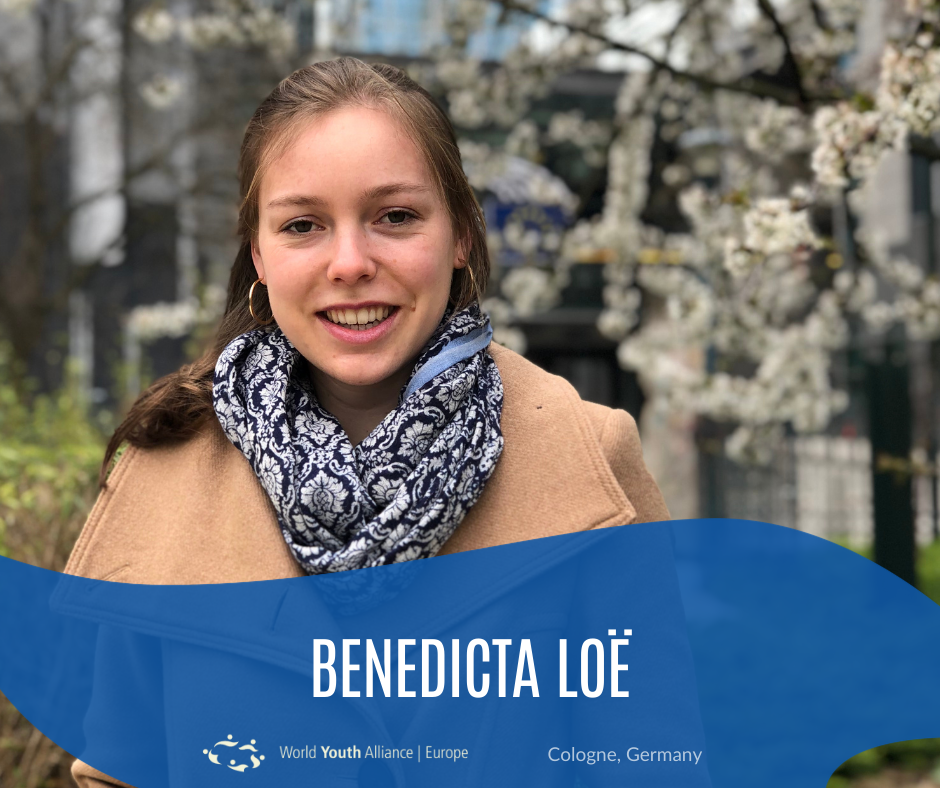 Benedicta Loë is our new intern from Germany. She is 22 years old and has recently graduated with a degree in Biology at the University of Münster. Inspired and enthusiastic about what she learned during the CTP this winter she wished to assume responsibility for our society. WYA not only showed her the need to defend human dignity but also gave her an insight in manifold amazing possibilities to do so. Especially in the field of female reproductive and overall health she sees a great necessity to provide women with scientific based information. Benedicta will attend the FEMM teacher training which is a great opportunity to combine her scientific background with a way of promoting human dignity.
These interns are accompanied by two who joined us already in batch 1: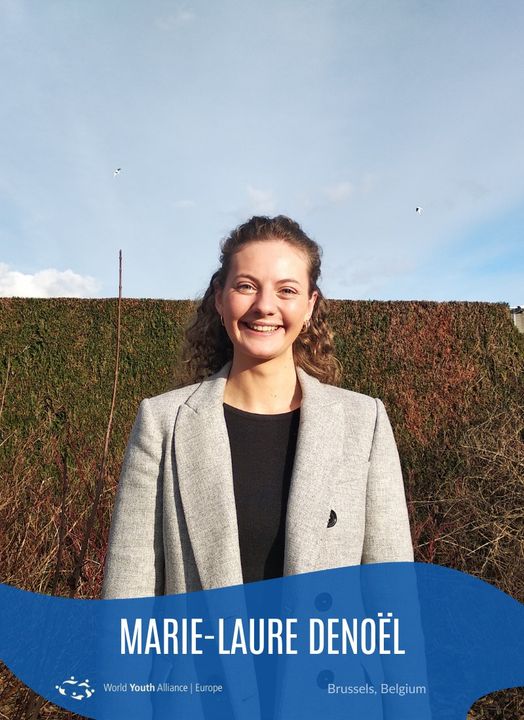 Marie-Laure Denoël
is 24 years old, Belgian, and currently living in Brussels. She has a Master's degree in Law, with a focus on European Law, Human Rights and Family Law. She had the opportunity to do some advocacy work at European Level with the NGO Make Mothers Matter. "I really love the idea of being a changemaker. I want to do my best to contribute to building a peaceful and just world." After her studies, she spent six months in a precarious and multicultural neighborhood of the Bronx (NYC) with the Emmanuel School of Mission. She studied theology, philosophy, and did some voluntary work.
She is passionate about the protection and empowerment of vulnerable people, as well as thinking about the impact of Law on our vision of the human person. "During my thesis, I have thought a lot about the concepts of freedom, gender equality and the role of Law in bioethics. I am delighted to learn more about these concepts and the impact of their misunderstanding in our society. I believe standing up for human dignity has definitely a positive impact on our world. Being an Advocacy Intern at World Youth Alliance is an amazing opportunity to grow personally and professionally, reconciling my legal knowledge and my passion for humanity."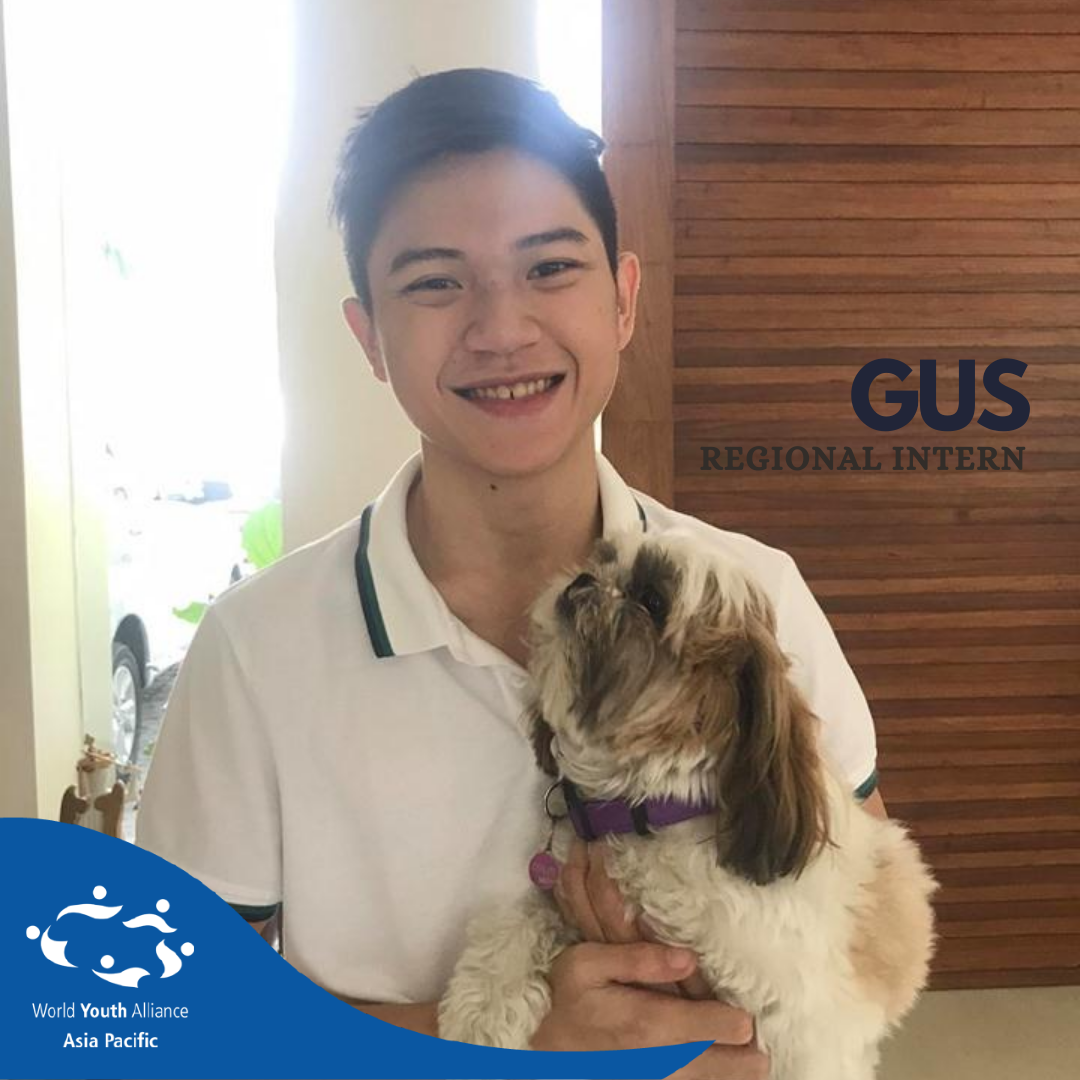 Augusto Manuel Delfin is currently taking up Consular and Diplomatic Affairs at the De La Salle-College of Saint Benilde. Growing up, he joined organizations such as Children's International Summer Village, Youth For Christ, Mission Youth, and Regnum Christi. It was through working with these organizations that he learned the value of service and leadership.
These days, Gus spends his time reading books on history, culture, religion, and philosophy. He is most fond of the writings of J.R.R. Tolkien and C.S. Lewis, and hopes to derive most of his personal values from their works. In his free time, he likes to hone his skill in music theory by practicing his instruments and recording himself.
Gus recently became a WYA member because he believed in its cause to uphold human dignity for people of every nation and ethnicity. He hopes to use the skills and knowledge that he gained from his degree in diplomacy and international relations to serve WYA. In the future, Gus hopes to use diplomacy as a means to solve the many issues that affect the socio-political atmosphere of our society.
[su_divider top="no"]
We encourage you to apply for our next regional online internship. Find more details on the internship program here.